PATRON is pleased to present
Turnover Rate,
a solo exhibition with New York-based artist Jessica Vaughn. The exhibition will open with a reception for the artist on Friday, November 15 and will continue through January 25, 2020.
Jessica Vaughn examines the quotidian systems that dictate our understanding of labor, space, and inclusion. In a practice that is heavily rooted in research, Vaughn primarily works with discarded and mass-produced materials to create artworks and installations that convey complex histories of place, production, and use. Working with CTA seats and transportation upholstery from assembly line floors in previous series, Vaughn's conceptual-based practice is primarily focused on her consideration of space, and the materials procured and fabricated. With new sculpture, video, and a site-specific installation,
Turnover Rate
continues these discussions.
Presented turned on their side and in rows, Vaughn's
Depreciating Assets: Variable Dimensions
are constructed from the metal frames of the interior structural support of office cubicles. They are skeletal abstractions of their former use, imposing in size and form. The work recalls the visual language of minimalism and Sol LeWitt's Incomplete Open Cubes, yet unlike the shiny, seamless surfaces of LeWitt's variations, Vaughn procures used or decommissioned materials often sourced from corporate or governmental workspaces. Imperfections embedded on the surfaces act as visual referents recalling the now absent bodies who once enabled the material's functionality within systems of labor.
Footfall #78
in the second gallery, is a drop-ceiling of acoustic tiles, fluorescent lights, speakers, and a metal grid, lowered to nearly 3 feet. This modular architecture is an extension of the flexible and indefinite sensibility found in the logic of the cubicles in the main exhibition space — they can be reconfigured to meet the needs of each office and, in many cases, reference the state of the economy and an expendable workforce.
Projecting from the speakers housed in
Footfall #78
is the soundtrack for Vaughn's two-channel video
Our Primary Goal Is To Be Successful
. The soundtrack is generic operating hold music recorded for American business phone systems. The hold music fits within the framework of the videos and the policies of equity they attempt to espouse. The video footages combines training tutorials on diversity in American workplaces with footage shot in various contemporary office spaces. Animated text in the videos are derived from training directives, such as "Diversity will manage us and retention means having the best talent perform to the maximum." Like the hold music, these directives float through space indefinitely.
In Jessica Vaughn's
Turnover Rate
, the modular architecture of cubicles, ceilings, and found workplace training videos is language for the conflation of bodies, labor, and the market.
Installation view, Jessica Vaughn, Turnover Rate: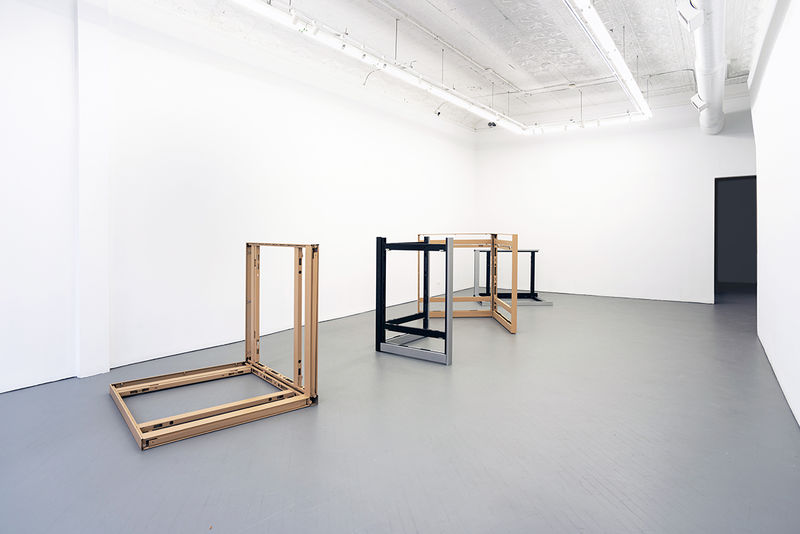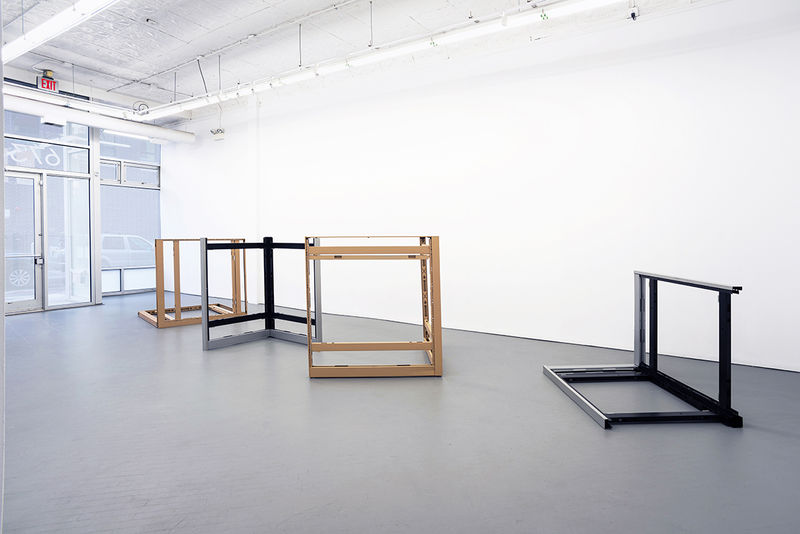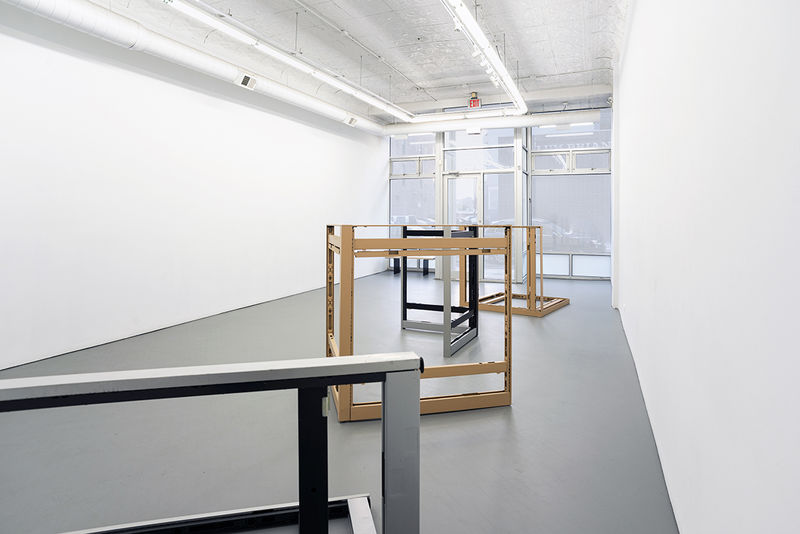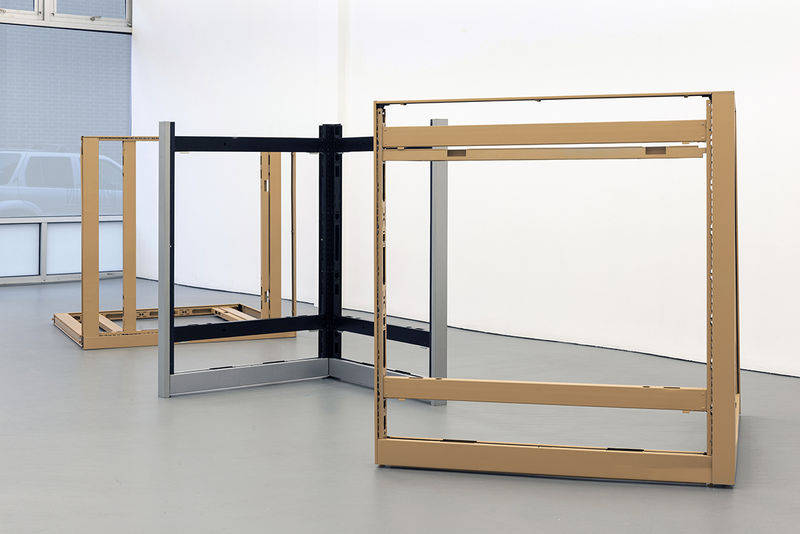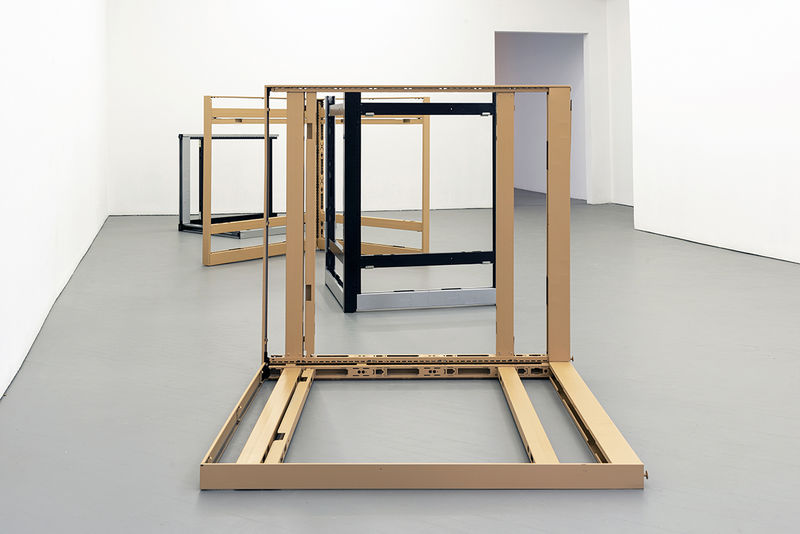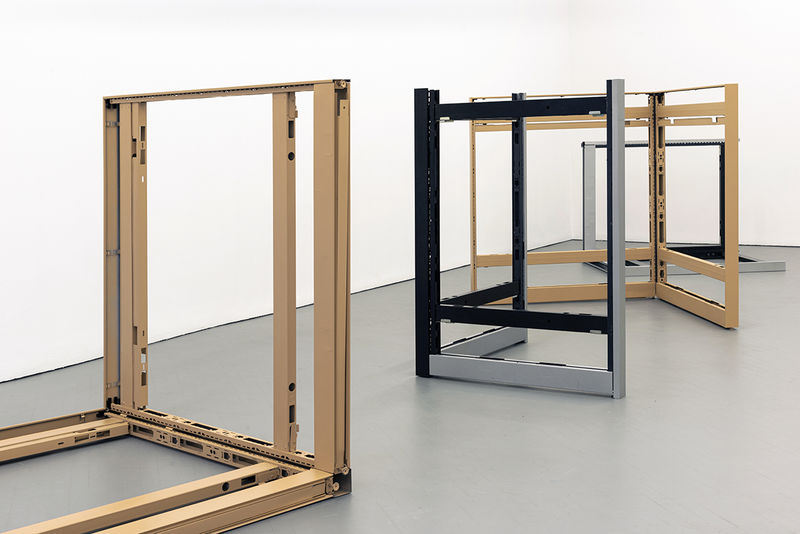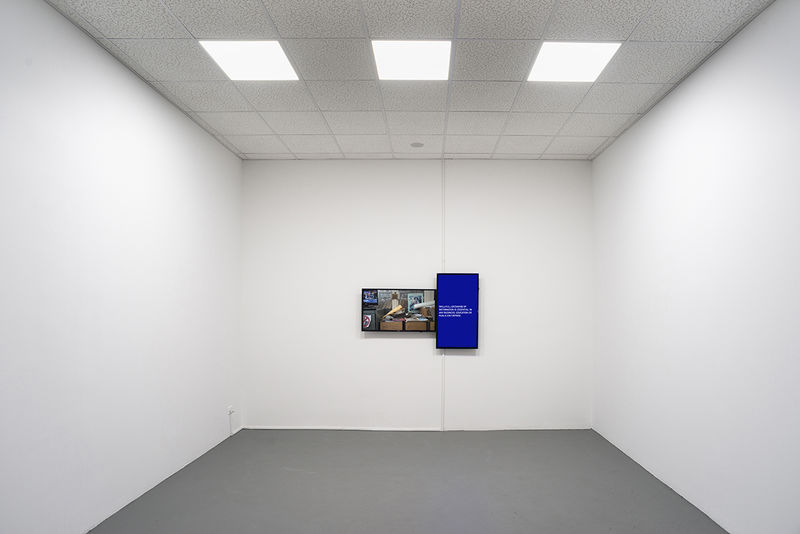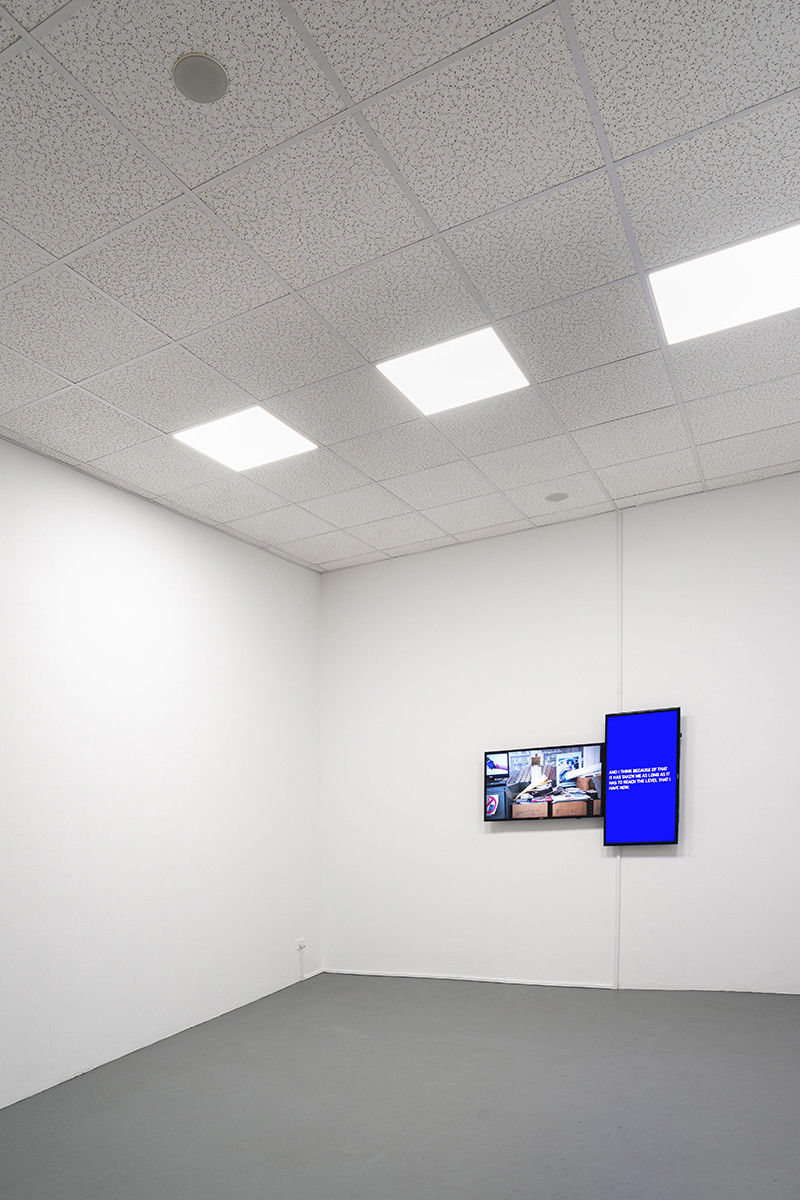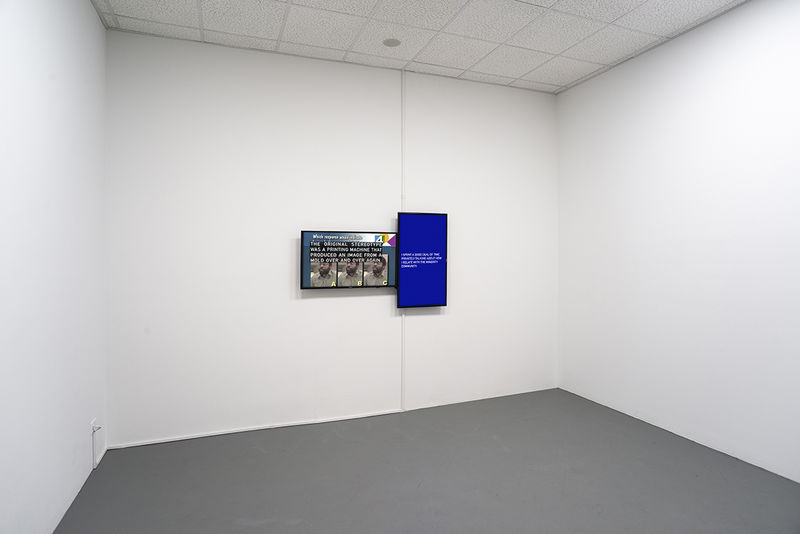 JESSICA VAUGHN
(b. 1983, Chicago, IL) received a B.H.A. from Carnegie Mellon University and an M.F.A. from the University of Pennsylvania. Selected exhibitions include: "Feelings" (2019),
Pinakothek der Moderne
, Munich, DE; "In Polite English One Disagrees by First Agreeing" (2019),
Dallas Contemporary
, TX; "Turnover Rate" (2019),
PATRON
, Chicago IL; "Post Institutional Stress Disorder" (2018), Kunsthal Aarhus, Aarhus, DK; "Exit Strategy" (2018),
Emalin
Gallery
, London, UK; "Front International: Cleveland Triennial for Contemporary Art" (2018),
Akron Museum of Art
, Cleveland. OH; "Omnipresence" (2018),
The Kitchen
, New York, NY; "Receipt of a Form" (2017),
Martos Gallery
, New York,NY; "Material Deviance" (2017),
Sculpture Center
, New York, NY; "Round 39: Looking Back, Moving Forward" (2013),
Project Row Houses
, Houston, TX; "Fore" (2012),
The Studio Museum in Harlem
, New York, NY. She was an artist-in-residence at Skowhegan School of Painting and Sculpture, Skowhegan, ME (2015); The Lower Manhattan Cultural Council, New York, NY (2015-16); and the Whitney Independent Study Program, New York, NY (2013). Vaughn is a 2018 Artadia New York City grant awardee and received a 2019 Research Grant at the Graham Foundation, Chicago, IL. Her work is in the public collections of Center for Photography at Woodstock, Woodstock, NY and Pinakothek der Moderne, Munich, Germany.