Studio Visit: Daniel G. Baird
Oct 31, 2012 / Make-Space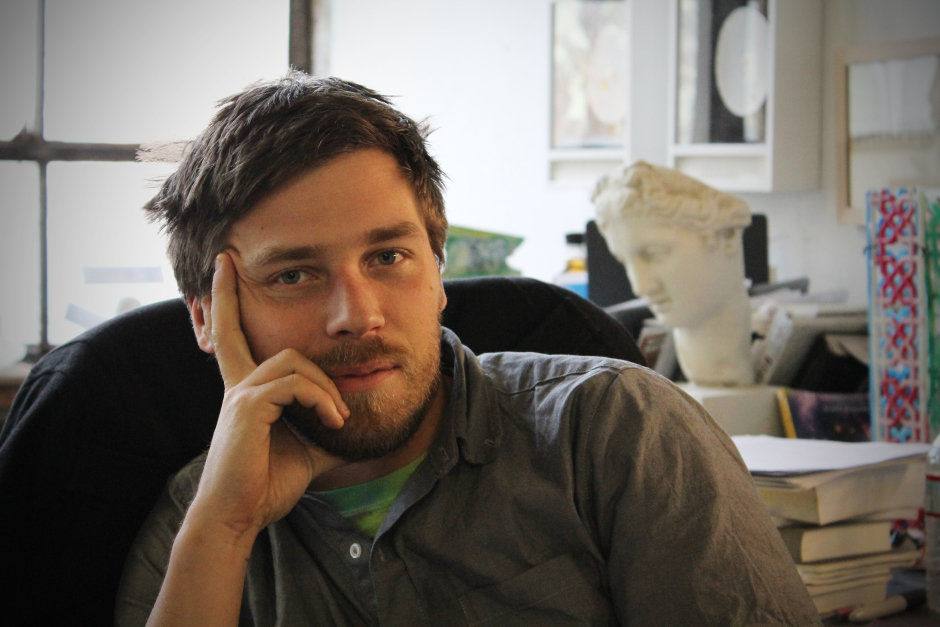 Out on West Grand, Etta and I meet up with artist Daniel G. Baird at his studio. Hanging in Daniel's studio is a sculpture that was recently exhibited in his show, This New Ocean, at Appendix Project Space in Portland. Around the hanging sculpture are colorful molds hung on the wall, what appears to be a partial greek bust on his desk, a plastic children's playset, and in the corner a used ejection seat. These seemingly disparate objects begin to reveal a common relevance when Daniel starts talking about what influences his practice.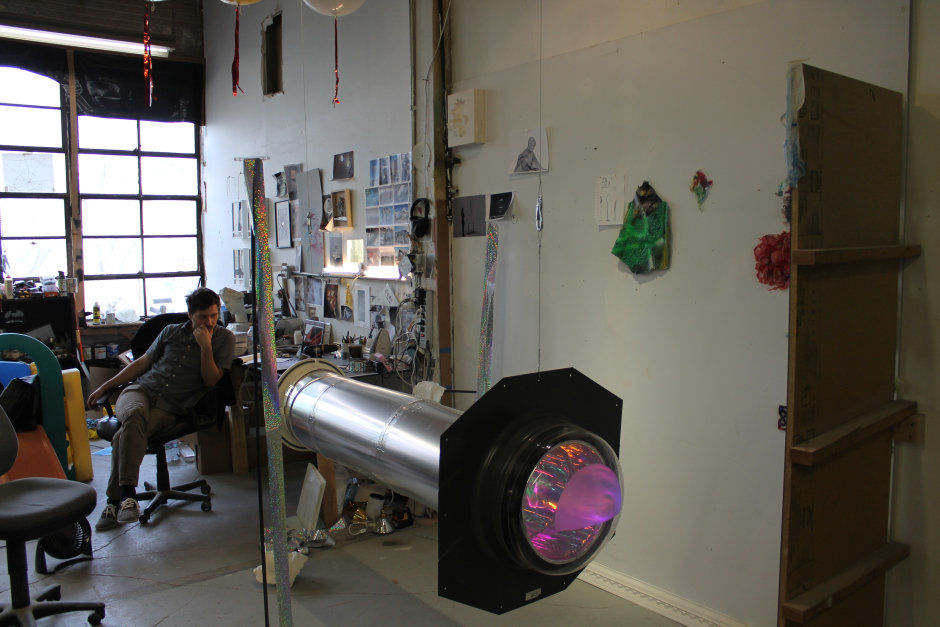 Daniel talked to us about putting value in physically experiencing spaces. For example, if one were to visit a quarry just to see and experience the quarry, to experience this one phenomenological thing in the world. In this way, Daniel is interested in using these types of experience as a source but not connected to making something with or about the literal site. Daniel tells us about his trip around the country, visiting pre-Columbian ruins of the south west and NASA research centers. The road trip was a way to understand how these two seemingly opposite things intertwine in his work and thought process.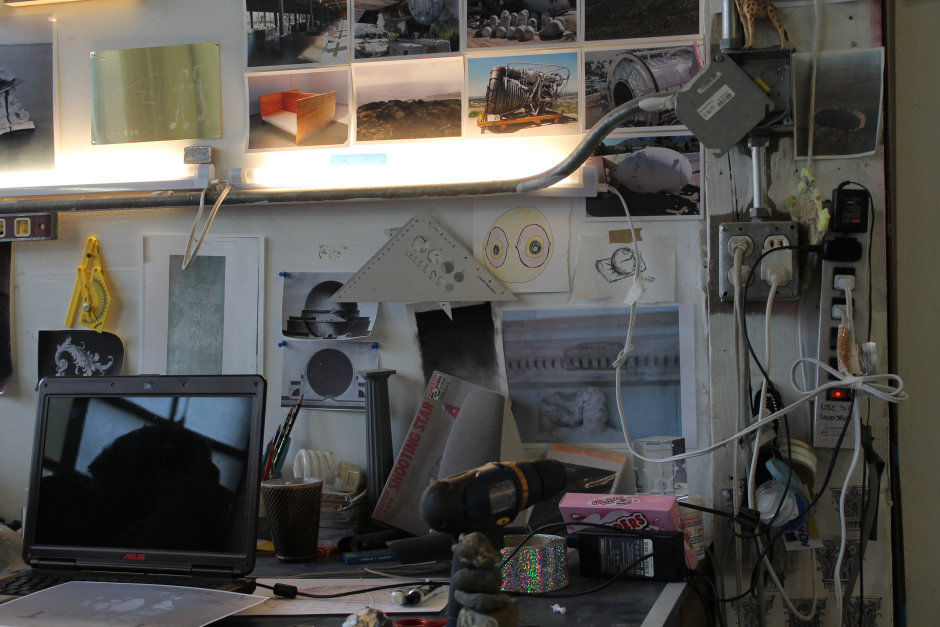 Daniel continues talking about visiting sites and brings up his collaboration with Haseeb Ahmend titled, Has The World Already Been Made. In this collaboration the goal of visiting sites is slightly different. With this work it is about capturing the site in a mold then bringing it back to the studio as a type of total objectified experience. Daniel shows us a mold, about 9 to 10 inches in diameter and explains, "This mold if from University of Illinois Chicago… this is the imprint of 7 months ago, that moment in that time of the world, of my experience of this place and my hands have the marking of the making it on the opposite side". This idea deals with the tension between the direct engagement or an abstracted form of the site.
When asked about his experience of being an artist in Chicago, Daniel remarked he felt that there is a lot of opportunity to experiment that may not be possible in any other place in the country. All the alternative spaces Chicago has really breeds a type of experimentation and risk taking that he is not aware of in other places he has been. Daniel also says that space is a big issue–when working sculpturally it is important to have a studio substantial enough for production.