'THIS IS THE KIND OF TERRITORY WHERE WE CAN TAKE RISKS': Chicago-Based Curators Julia Fischbach and Emanuel Aguilar on Opening Their Own Gallery This Fall
Jul 28, 2015 / by Hannah Ghorashi / Art News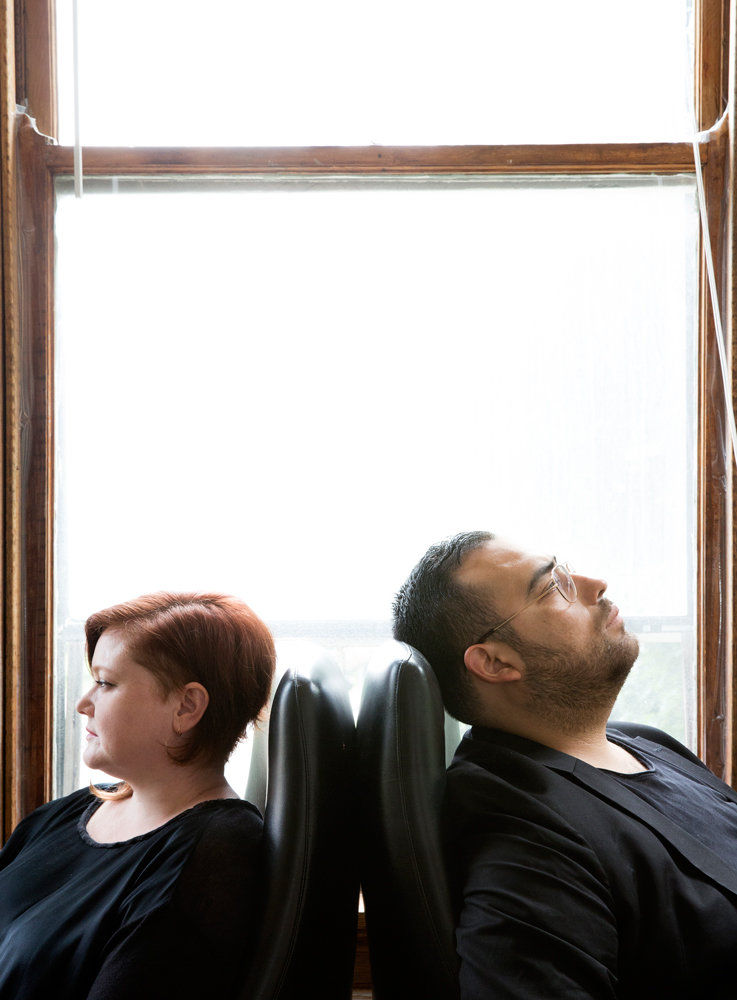 This past March, a couple of high-level curatorial positions opened up at Kavi Gupta Gallery's Chicago location (the gallery is also based in Berlin), following a resignation announcement from longtime co-directors Julia Fischbach and Emanuel Aguilar. Initially, their departure was only intended as an opportunity "to decompress, learn to cook, and stare at the wall," as Aguilar puts it. "Certain things happened in our lives, things that we felt like we needed to absorb individually," said Fischbach over the phone. "When we left the gallery, we weren't 100% sure which direction we wanted to go in. I wouldn't call it a mid-life crisis, but I had this urge to go in a different direction."
Aguilar considered attending business school—prior to working at Kavi Gupta, he had founded a successful Chicago-based media company. "I've always really enjoyed nurturing things and watching them grow," he said. "I don't think a lot of gallery directors have an ambition to open their own gallery, because it's so much extra responsibility."
After a month, the two reconnected and concluded that, above all, they wanted to continue working together, and they will do so at a new business called Patron Gallery, on North Milwaukee Avenue in Chicago's West Town neighborhood. "Julie and I were really partners in crime at Kavi," said Aguilar. "We worked together 24/7. We thought, 'Ok. We work really well together, we like the same things, we both see eye-to-eye; why don't we give this a try?'"
Fischbach and Aguilar's combined curatorial experience totals thirty years, the bulk of which was spent at Kavi Gupta. Though excited by freedom that comes with authority, Kavi's influence lingers. "Kavi was very open to input and new ideas, and there was a real collaborative feel in the way the gallery program grew." Likewise, Aguilar said of Patron, "For the most part, we're very democratic here."
Their first exhibition, coinciding with the EXPO Chicago fair this month, features artists such as Kadar Brock, Daniel G. Baird, and Alex Chitty. Patron will concentrate primarily on Chicago-based artists and also contemporary Latin American art, though other artists won't be ignored. Fischbach and Aguilar said they are already considering opening up pop-up galleries in other locations, especially L.A., a city with strong connections to those in their Chicago artist network.
Foremost, however, the pair would like to increase the visibility of Chicago's rich art scene—both historical and present-day—while simultaneously encouraging artists to stay put. "There aren't a lot of galleries here," Aguilar told me bluntly. "As an young artist, you graduate with hundreds of other MFA students, and you just disappear into the system. But you look at the cities on the coast and see that they've made it—that's very attractive to artists coming out of departments here. But you can live and have a huge studio here in Chicago for a fraction of the money it would cost in New York or L.A., which is very important for young artists who can't really afford to live while they're figuring out their practice. This isn't New York or L.A. or London or Berlin—it's the kind of territory where we can take risks."
Copyright 2015, ARTnews Ltd, 40 W 25th Street, 6th Floor, New York, N.Y. 10010. All rights reserved.