Manuel Rodriguez interviews Alex Chitty
Sep 2, 2015 / by Manuel Rodriguez / Chicago Contemporary Art Seminar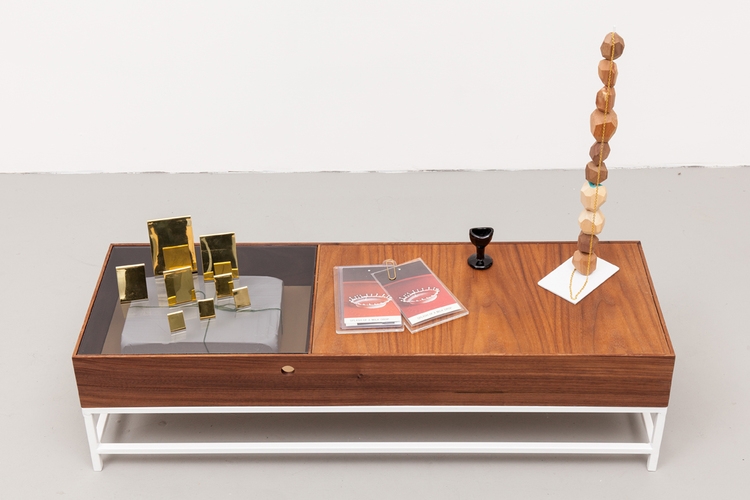 Art News: Artist Alex Chitty talks about her career, background, and creative process.
How did you know that you wanted to be an artist? I didn't know right away, as a child I always drew, as I guess every child does. Coming of age I never saw it as a career in the conventional sense, it was never presented to me as such, but I still kept on drawing and messing around with materials. Now I can say that I always saw the world thru the eyes of the artist, even though my education was in science.
I was always curious about stuff, the inner working of things. I take science to be perhaps the most pragmatic means to approach true understanding of things; yet it is such a lonely field, lonely and rigid. I guess I wanted a place of speculation, that's why I never made a decision about being an artist until 2004.
What happened in 2004? While I was stationed in the Pacific, studying sea horse populations, I got a call and was told that one of my best friends died of a cocaine overdose. He was the kind of guy that everyone liked, very popular, charming and friendly. At the moment, I had been out of college for three years. I thought that my friend died, he was so young. What about all he wanted? All he desired. He didn't get much time, all he was went with him, so I thought maybe I should try this art thing, see where it takes me. At the time, I had only three months before most MFA deadlines, so I applied, and I waited.
Are there more artists in your family? Wow, I had never thought about that…Coming to think about it yes. You see, my family came from Great Britain, my grandmother was a potter during the arts and crafts movement, and my grandfather was a woodworker. He owned a furniture factory that was pressed into service during the Second World War. He made propellers for military aircraft.
Does your background in science play a role in your work? Both art and science are similar processes. I would say that science takes more creativity than most sciences would like to admit. They both deal with things not readily available, which is that which cannot be seen, grasped. Yet, science is kind of rigid.
I probably came to science because I was always curious about the world. As a child, my family and me used to spend a lot of time outside. I was always curious about things, about the phenomena I saw. I wanted to understand it, I wanted to find out why things where the way they are. That's what brought me to science, until I found out that I could harness art in a similar way.
What is a favorite color? Right now, I would say it is a faded turquoise, as if it had been sitting on the sun for decades.
More…. http://chicagocontemporaryartseminar.com/artist-interviews/manuel-rodriguez-interviews-alex-chitty/