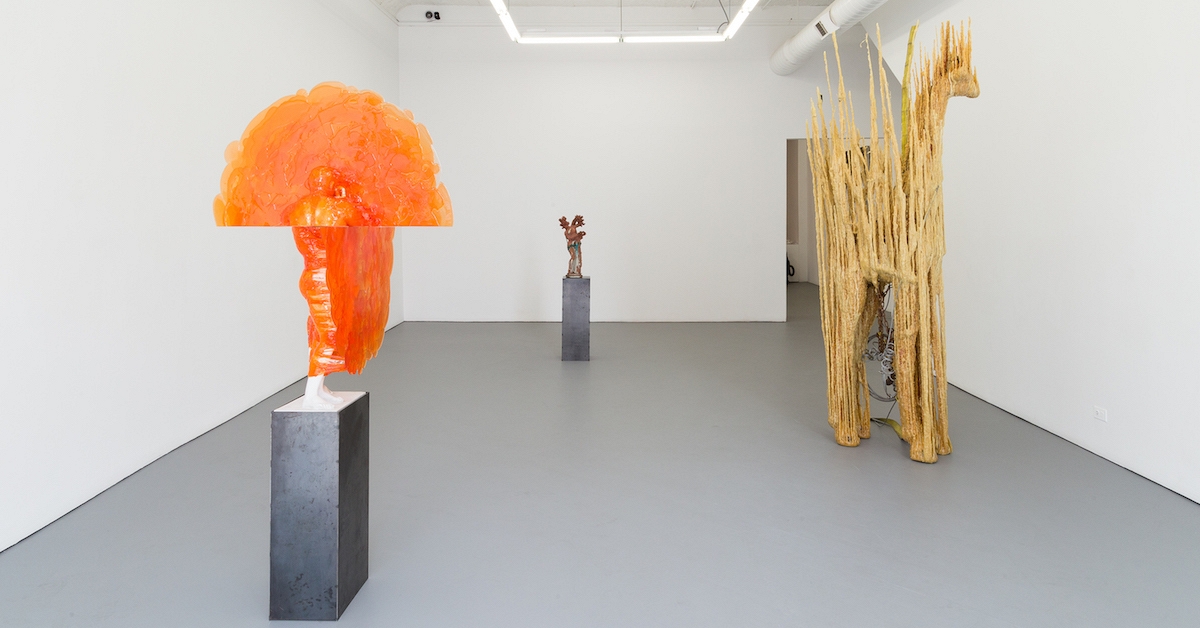 ---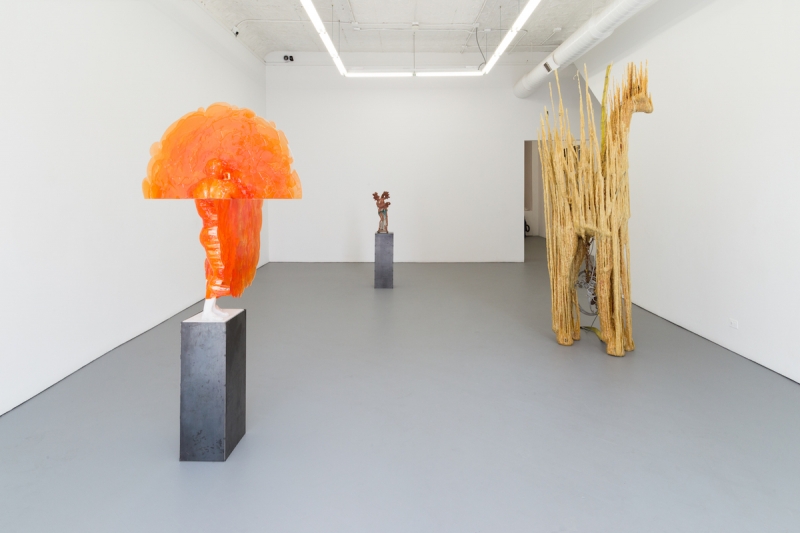 NICK VAN WOERT
DIRT NAP
September 15 - November 30, 2017
Opening Reception: Friday, September 15, 6 - 9 PM
PATRON is proud to present our first solo exhibition with Brooklyn based artist Nick Van Woert titled
DIRT NAP
.
DIRT NAP
marks Van Woert's first solo presentation in Chicago.
The concept of immortality threads a fine line between the most ludicrous of fantasies and the most real of desires. It is the universal concept of knowing one will one day eventually perish, in conflict with an impervious belief that we will live forever, which leads to an instinctive unlimited stream of human developments of products and experiences that simulate a permanence of life. Nick Van Woert's practice looks at this obsession with permanence through an explorative and experimental engagement with the material and cultural markers that symbolize our preoccupation with recreating the organic nature of our world with synthetic and permanent substitutes. The title of the exhibition
DIRT NAP
is a term analogous to death, absurd in its approach. The title suggests a temporary death and a possible resurrection or reawakening. Taken literally as a nap for dirt, the phrase conjures thoughts about the end of nature itself.
I've been obsessed with things that exist, but were not made. Everything that falls into this category is what we consider to be Nature. I want to make things that fall into this category. I want to make nature. It avoids thoughts about proportion and composition because the sculpture is not built it is grown. It's a way of making that avoids thoughts. There would be some kind of undeniable truth about what it is and how it was made, or a congruency between the two that I think is superior, beautiful and true with a synergy with the laws that govern all things. A philosophy that if applied to the build world I think would yield a world of unending exploration and curiosity.
NICK VAN WOERT
(b. 1979, Reno NV) lives and works in Brooklyn, NY. He earned his MFA from the Parsons, New York NY in 2007 and his BA from the University of Oregon in 2002. In recent years Nick has had solo exhibitions including,
Organ Donor
, Grimm Gallery, NYC;
Violence
, Gemeentemuseum, the Hauge;
It's a Trap
, Phoebe Projects, Baltimore, MD;
Just Dropped In To See What Condition My Condition Was In
, Moran Bondaroff, Los Angeles;
Pink Elephants on parade
, Sheppard Gallery, University of Nevada, Reno;
Hunky Dory Honky Tonk
, GRIMM Gallery, Amsterdam;
Nature Calls
, MAMBO, Bologna, Italy; and
Nick van Woert, Focus / Sculpture Park
, Frieze New York OHWOW, Los Angeles, CA. His work has also been included in numerous group exhibitions, including
Where the Sidewalk Ends
, Terence Koh, Dennis Oppenheim, Virginia Overton, and Nick van Woert, Moran Bondaroff, Los Angeles CA;
Just What It Is
, Chamber, New York, NY Curated by Matylda Krzykowski;
A Stratigraphic Fiction
, Berman Museum, PA;
Maakbare Natuur
, Frankendael Foundation, Amsterdam, NE;
Fault Lines
, Gerald Peters, New York, NY;
This One's Smaller Than This One
, Postmasters, NY; Tahoe - A Visual History, Nevada Museum of Art, Reno, NV;
SupraEnvironmental
, Katonah Museum, New York, NY and
Weird Science
, Marianne Boesky Gallery, New York, NY