Featuring work by Daniel G. Baird
---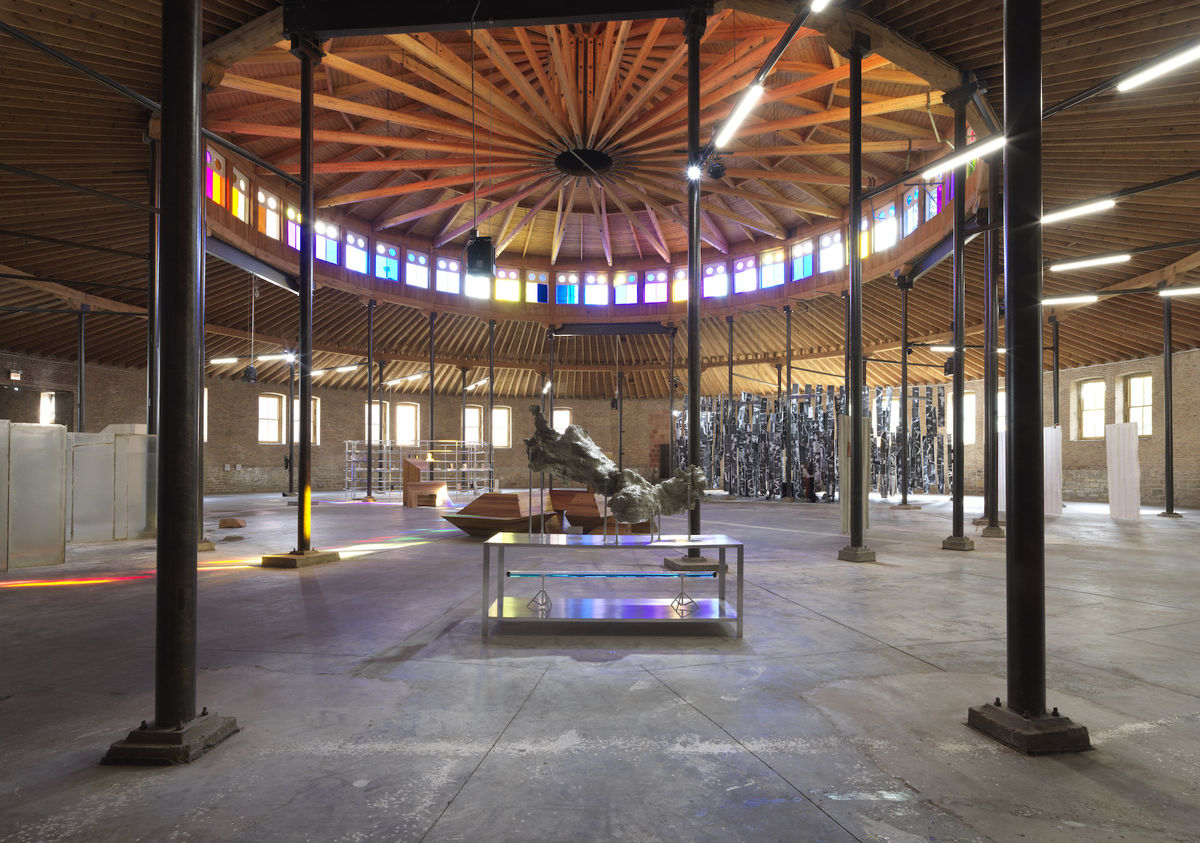 Singing Stones
September 13 - October 29, 2017
Roundhouse of Chicago
740 East 56th Place
Chicago, Illinois 60637
Public Opening:
Tuesday, September 12 from 8 - 11pm
An exhibition presented as part of the off-site programme of Palais de Tokyo / Institut français
In partnership with EXPO CHICAGO, alongside The Chicago Architecture Biennial, in collaboration with the DuSable Museum of African American History, Mana Contemporary Chicago, the Graham Foundation, and The Cultural Services of the French Embassy
DANIEL G. BAIRD
(b. 1984, Edison NJ) earned his MFA from the University of Illinois, Chicago, in 2011. In recent years he has had solo exhibitions at such venues including, Thereof, Plaque, Granite City Arts and Design Destrict, St. Louis, MO; Field State: Daniel G. Baird, Eli and Edythe Broad Art Museum, Michigan State University, MI; Gallery Weekend Chicago: Expanded, Mana Contemporary Chicago, Chicago IL; When Patron Gallery, Chicago; Strata Andrew Rafacz Gallery, Chicago; Roots and Culture, Chicago; This New Ocean, Appendix Project Space, Portland, OR; Has the World Already Been Made? Jan Van Eyck Academie, Maastricht, the Netherlands; and Russell Leng and Daniel G. Baird Hungryman Gallery, Chicago. His work has also been included in numerous group exhibitions, including Bearable Lightness of Being, Grimm Gallery, Netherlands; Has the World Already Been Made, Göteborg International Biennial for Contemporary Art; The City Beautiful, Dorothy Donnelley Foundation, Chicago IL; Harlan Levey Projects, Brussels; American Medium, New York; Rockford Art Museum, Rockford, IL; the Elizabeth Foundation for the Arts, New York; Koh-iNoor, Copenhagen; LVL3, Chicago; Land and Sea, Oakland; and Leeds University College of Art. He is represented by Patron Gallery, Chicago.