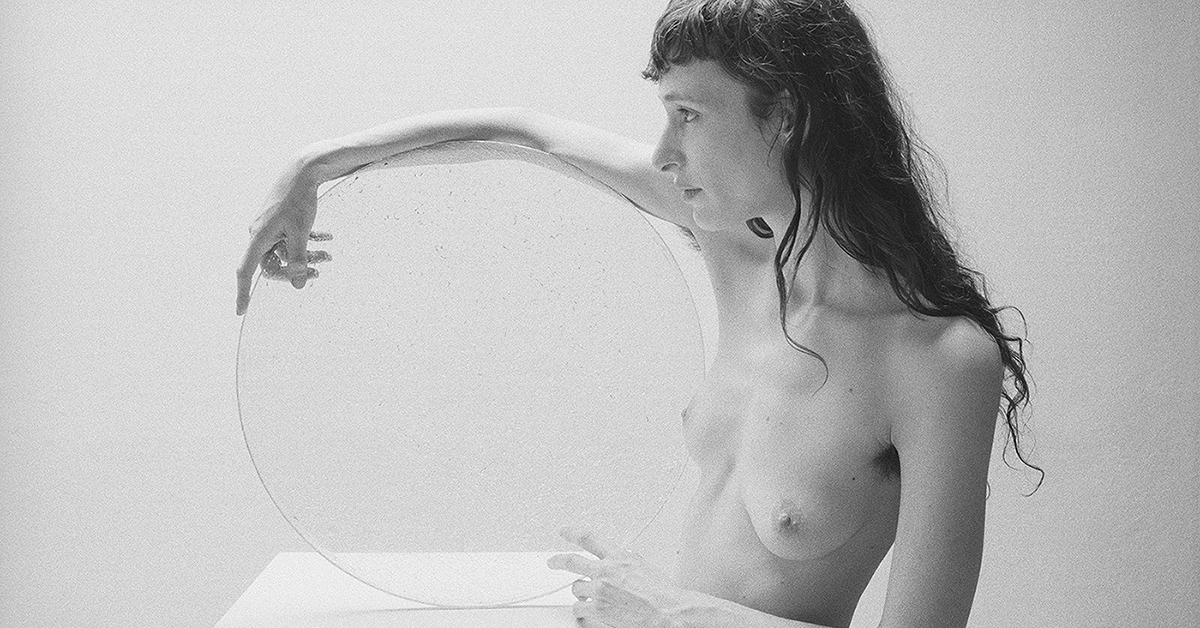 ---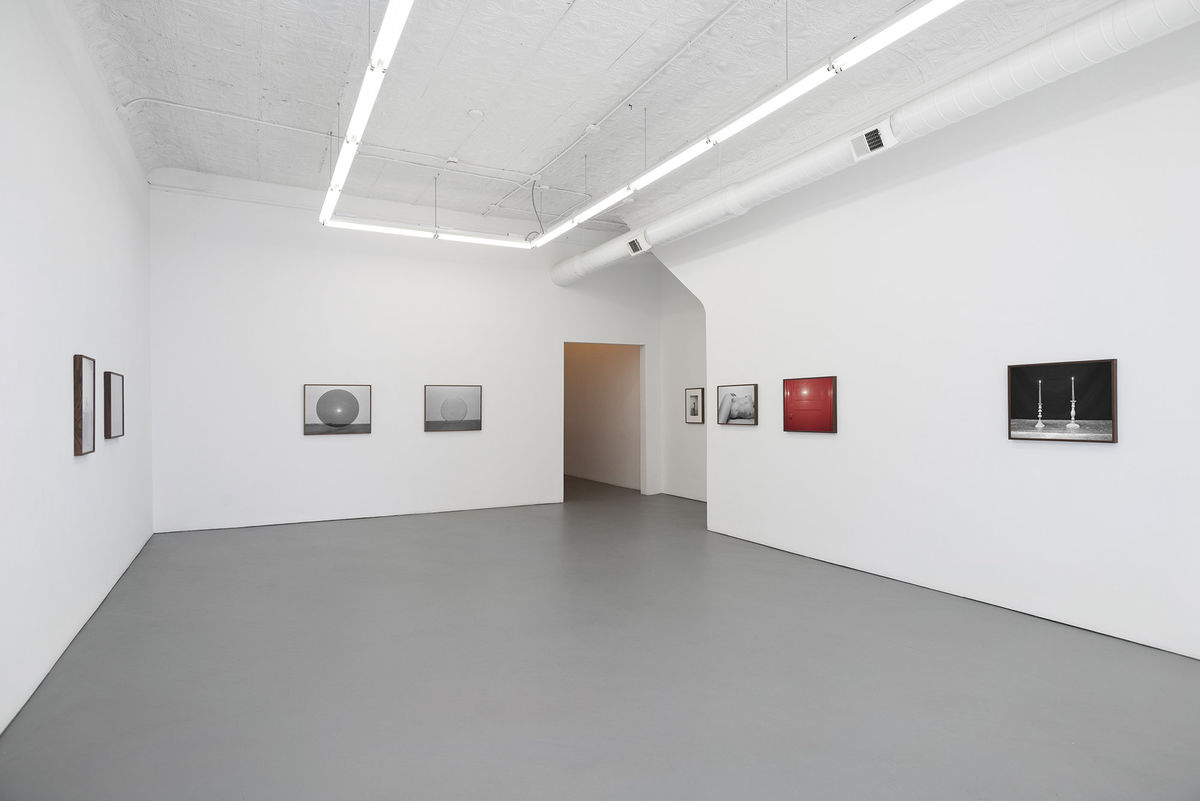 MELANIE SCHIFF
Lay Lie Lay
May 18, 2018 - July 7, 2018
May 18 - July 7, 2018
Opening Reception: Friday, May 18th from 5 - 8PM
But we are not unalike.
When we look at someone, we are seeing
someone else. When we listen
we hear something taking place
in the past. When I talk to her
I know what I will be saying
twenty years from now.
- Carolyn Forche
PATRON is proud to present our first solo exhibition with Los Angeles based artist, Melanie Schiff. The exhibition titled,
Lay Lie Lay
will open with a reception for the artist on May 18th, from 5-8PM, and will continue through July 7, 2018.
A slow tempo moves through
Lay Lie Lay
. Stillness saturates the work and action appears primarily through light – the burning of a candle and the flash of a camera. Time is tempered, and when strung together, the images begin to feel hymnal.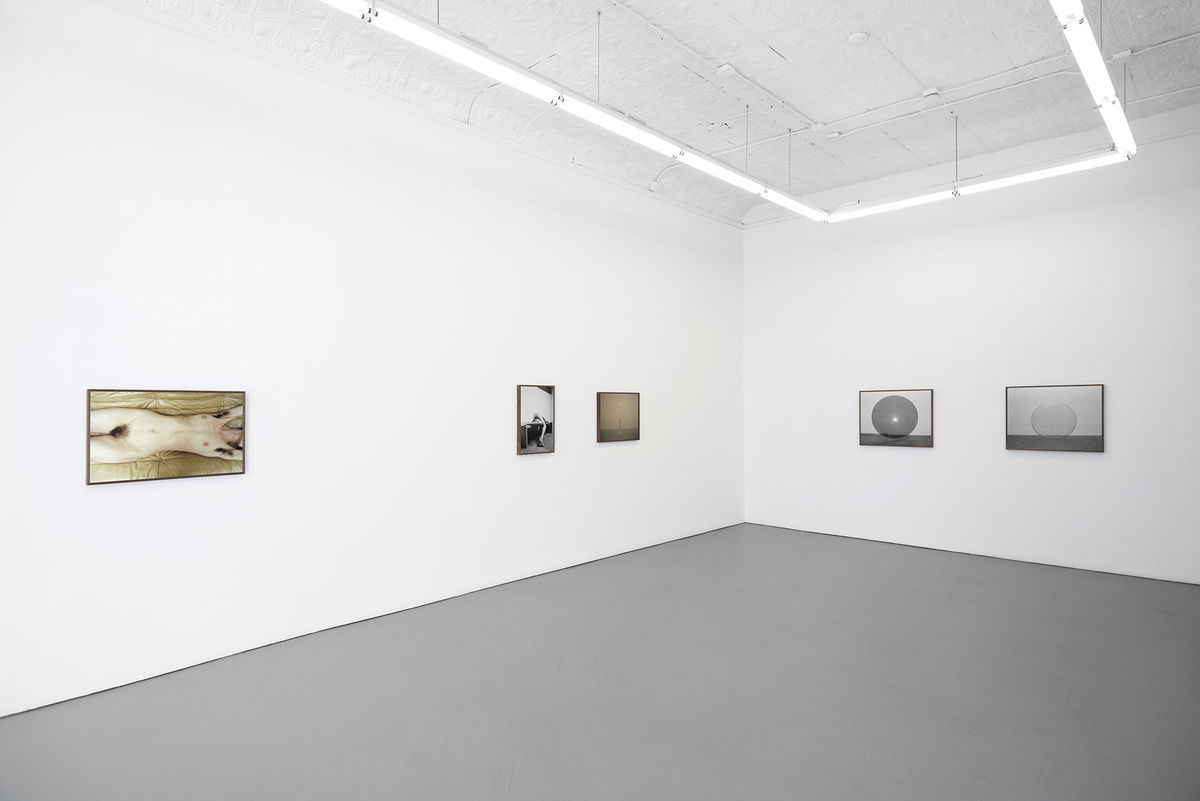 Schiff's photographs explore the desire produced by gazing at one's own body, and the body of another, opening up the yearning we feel for our past selves. The nude is in a state of rest — folded and reclined, stretched over worn leather, leaning against a pedestal, gingerly holding a sheet of circular glass. Schiff's practice mines performative thinking and is drawn to how the corporeal being creates presence within a work. Quoting poses from the practices of Ana Mendieta, Hanna Wilke, and Carolee Schneemann, she frequently uses herself for tests, establishing a sense of identification with the figure and ownership of the body.
Schiff resists photography's heightened production pace through shooting with 35MM film and pushing the speed, emphasizing the physicality of the film's grain. The photographs, in turn, are self-declaratively still. In
Zumi Soft
and
Silk
, the grain is so heavy that the subjects begin to merge with the background, collapsing spatial depth. Color throughout the show is understated, but it's appearances in works such as
Red Door
and
Zumi Stretched
rupture the quietude of the black and white images. Seemingly disparate objects are sprinkled throughout, uniting them is their inherent resonance with the body. A doorknob beckons for the twist of a wrist. Candles become figurative and their verticality echoes the human stature. Each photograph hinges on a singular focus, slowing the viewer's consumption of imagery and conjuring a feeling of devotion.
Installation views of Melanie Schiff's
Lay, Lie, Lay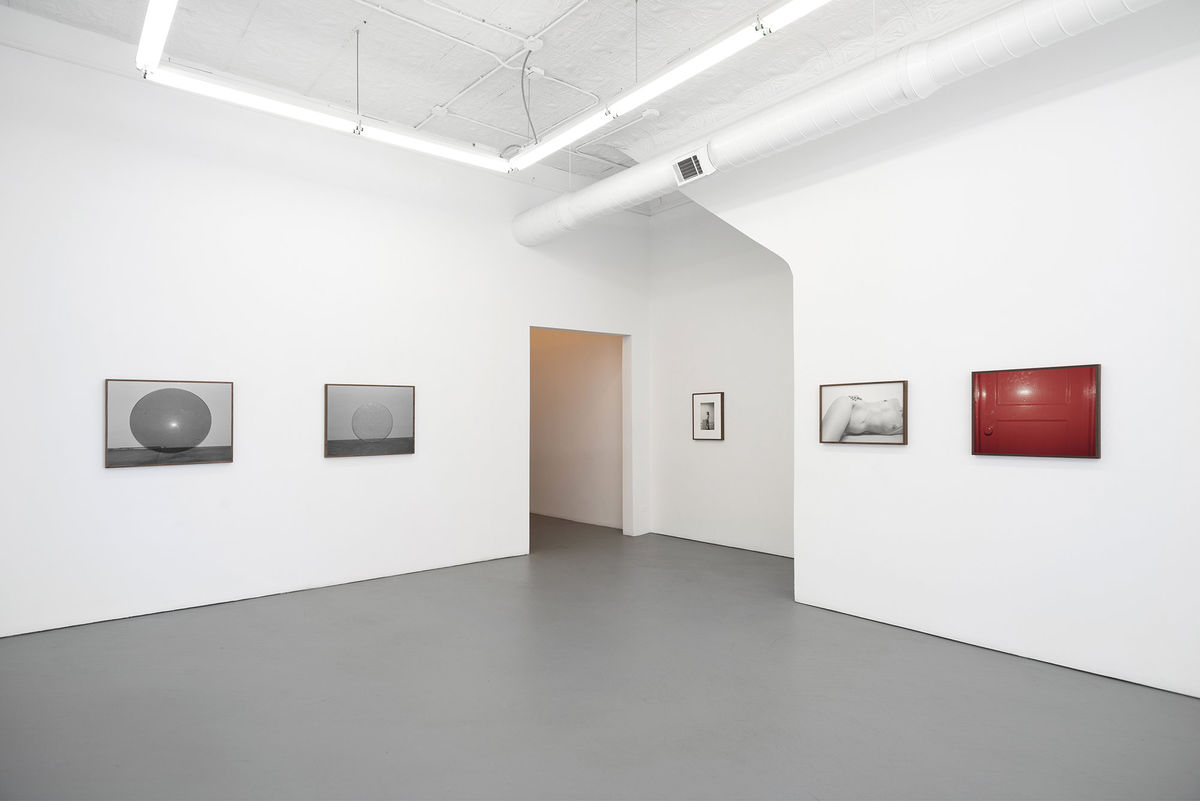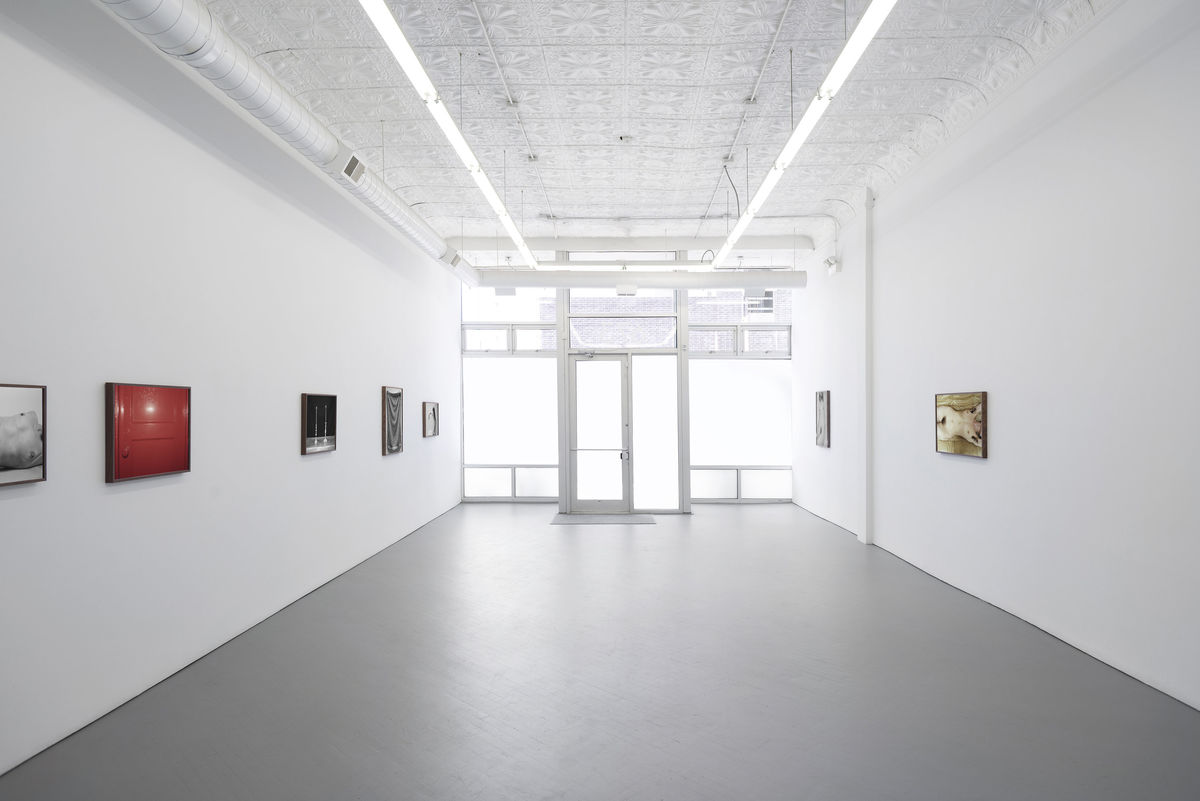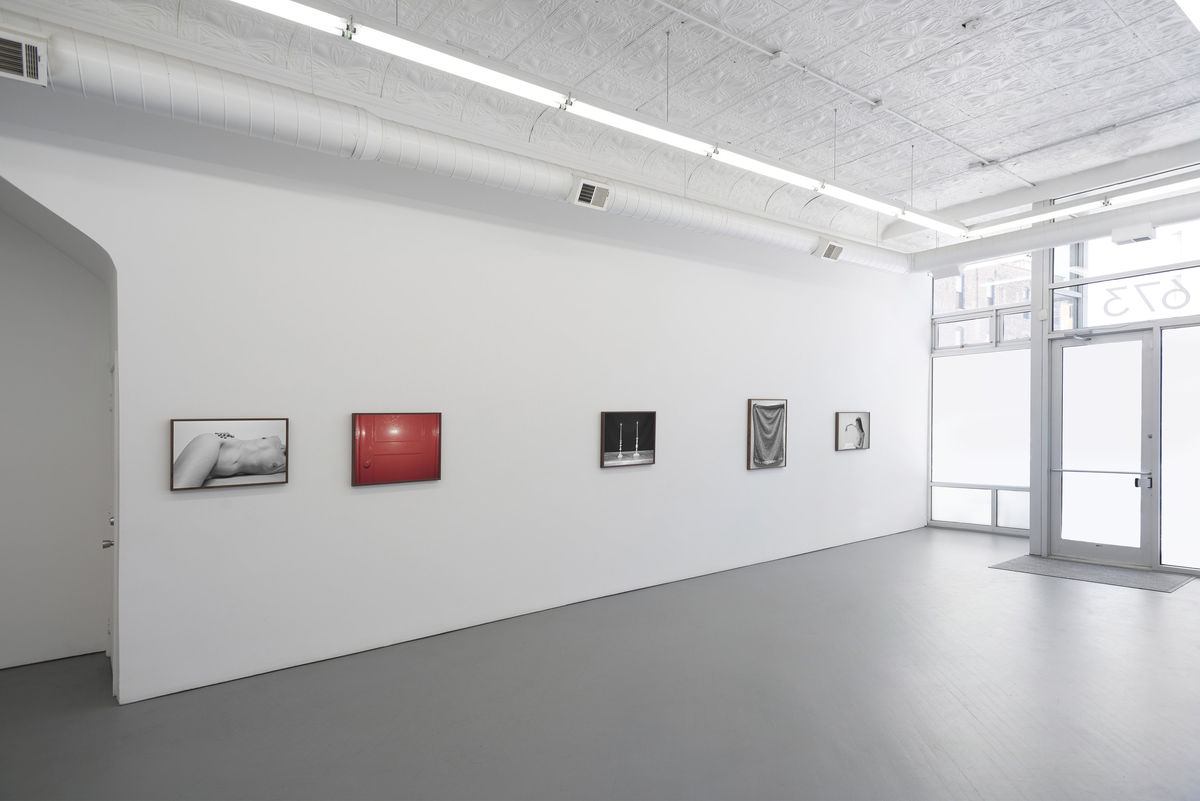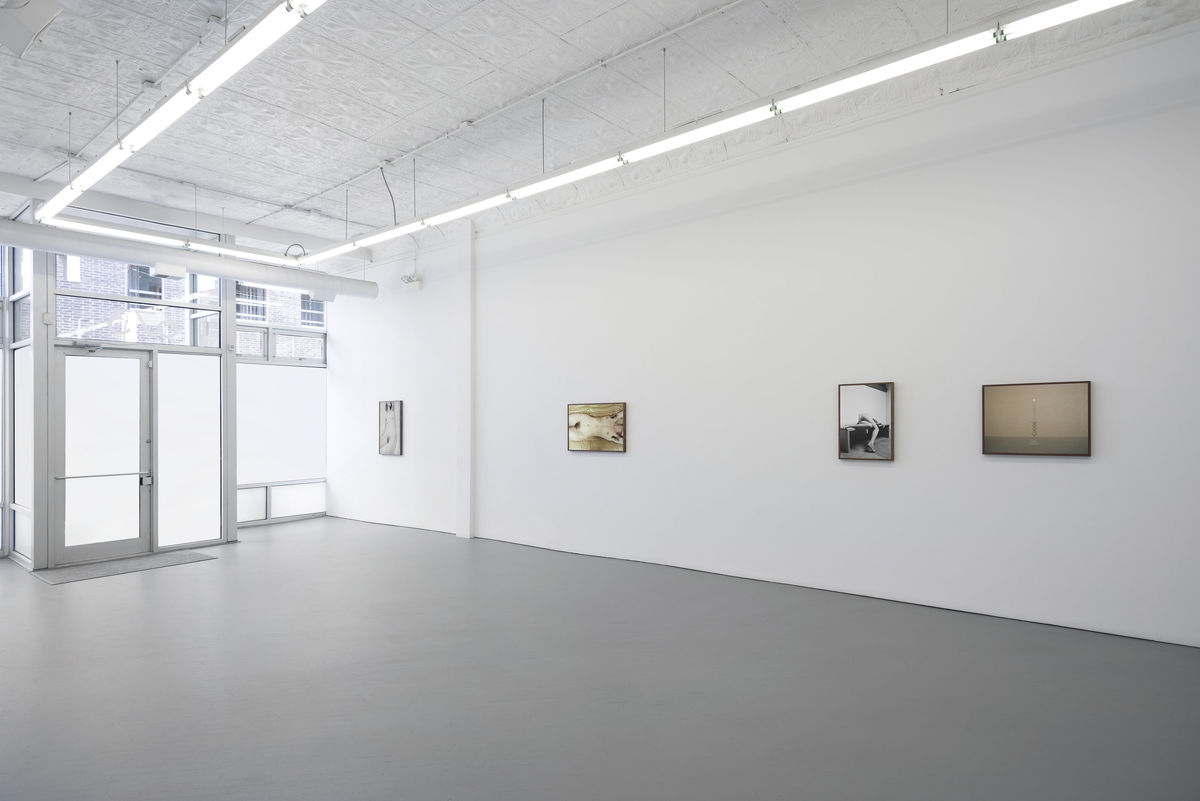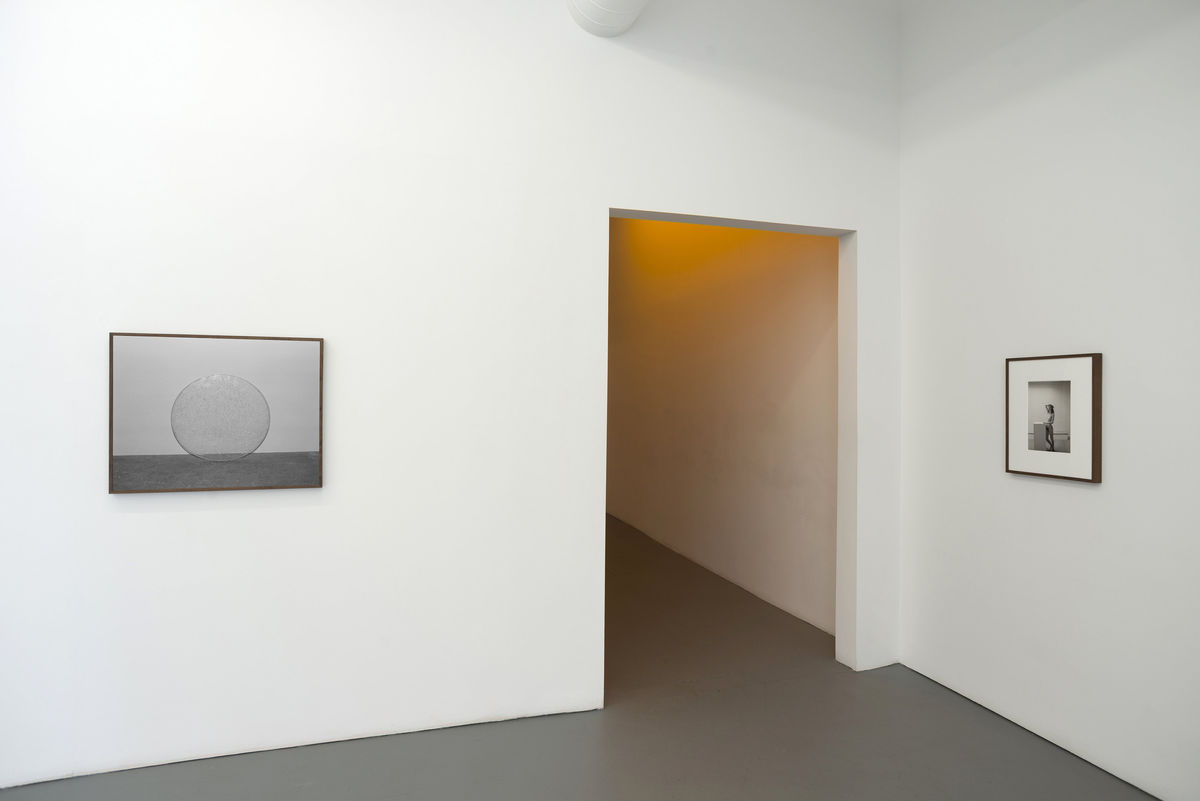 MELANIE SCHIFF
(b. 1977, Chicago IL) lives and works in Los Angeles, CA. Schiff received her MFA in 2002 from the University of Illinois at Chicago and her BFA from New York University, Tisch School of the Arts in 1999. Selected solo and two person exhibitions include Fair is Foul, and Foul is Fair, Kate Werble Gallery, New York, NY (2016); Pains, LAXART, Hollywood, CA (2015); Sarah Conaway and Melanie Schiff, Taka Ishii Gallery Modern, Tokyo (2014); Run, Falls, Kate Werble Gallery, New York , NY (2014); The stars are not wanted now, CAM Raleigh, Raleigh, NC (2013); The stars are not wanted now, University Galleries of Illinois State University, Normal, IL (2012); Sun Land, Kavi Gupta CHICAGO, Chicago, IL (2012); Stones, Santa Barbara Contemporary Arts Forum, Santa Barbara, CA (2009); UBS 12x12: New Artists/New Work: Melanie Schiff, Museum of Contemporary Art, Chicago, IL (2007). Schiff has also been featured in group exhibitions including Eternal Youth, Museum of Contemporary Art Chicago, Chicago, IL (2017); Flowers in Your Hair, curated by Night Gallery at FUSED Space, San Francisco (2016);SEXTING, Kate Werble Gallery, New York, NY (2016); Mine. Yours. Ours, Woodstock Center for Photography, Woodstock, NY (2015); Photography Sees the Surface (curated by Aspen Mays), Higher Pictures, New York, NY (2015); Six Doors, Foundation for Contemporary Arts, New York, NY (2015); Remake/Remodel, Kate Werble Gallery, New York, NY (2014); TRAINS curated by Sterling Ruby, Night Gallery, Los Angeles, CA (2014); Lens Drawings, Marian Goodman Gallery, Paris, France (2013); To Pack and Wear, Kate Werble Gallery, New York, NY (2013); Mouthing (The Sentient Limb), Hyde Park Arts Center, Chicago, IL.. (2011); Between Spaces, MoMA PS1, Long Island City, NY (2009); Elements of Photography, Museum of Contemporary Art, Chicago, IL (2009); Klat+Melanie Schiff+Hsia­Fei Chang, Galerie Laurent Godin, Paris, France (2009); Whitney Biennial, Whitney Museum of American Art, New York, NY (2008); Foreclosed, The Print Center Philadelphia, PA (2008) and Unknown Pleasures, Aspen Art Museum, CO (2008). Her awards and residencies include The Chinati Foundation, Artist in Residence, Marfa, Texas (2010); The Arts Residency, Atlantic Center, New Smyrna Beach, Florida (2006); Professional Artist in Residence, Ox­Bow, Saugatuck, Michigan (2006) and Artadia Award Grant Recipient, Chicago (2006). Her work is in the public collections of Kemper Museum of Contemporary Art, Kansas City, MO, Museum of Contemporary Art, Chicago, IL, Dallas Museum of Art, Dallas, TX, VERBUND Collection, Vienna, Austria, Miami MOCA, Miami, FL and Whitney Museum of American Art, New York, NY