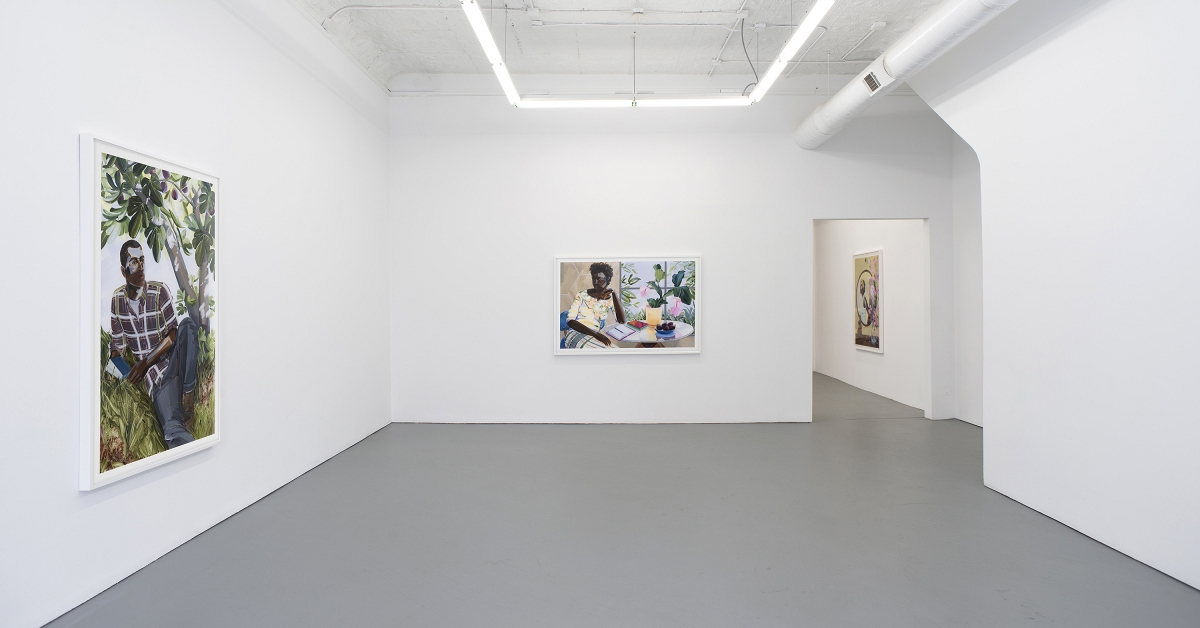 ---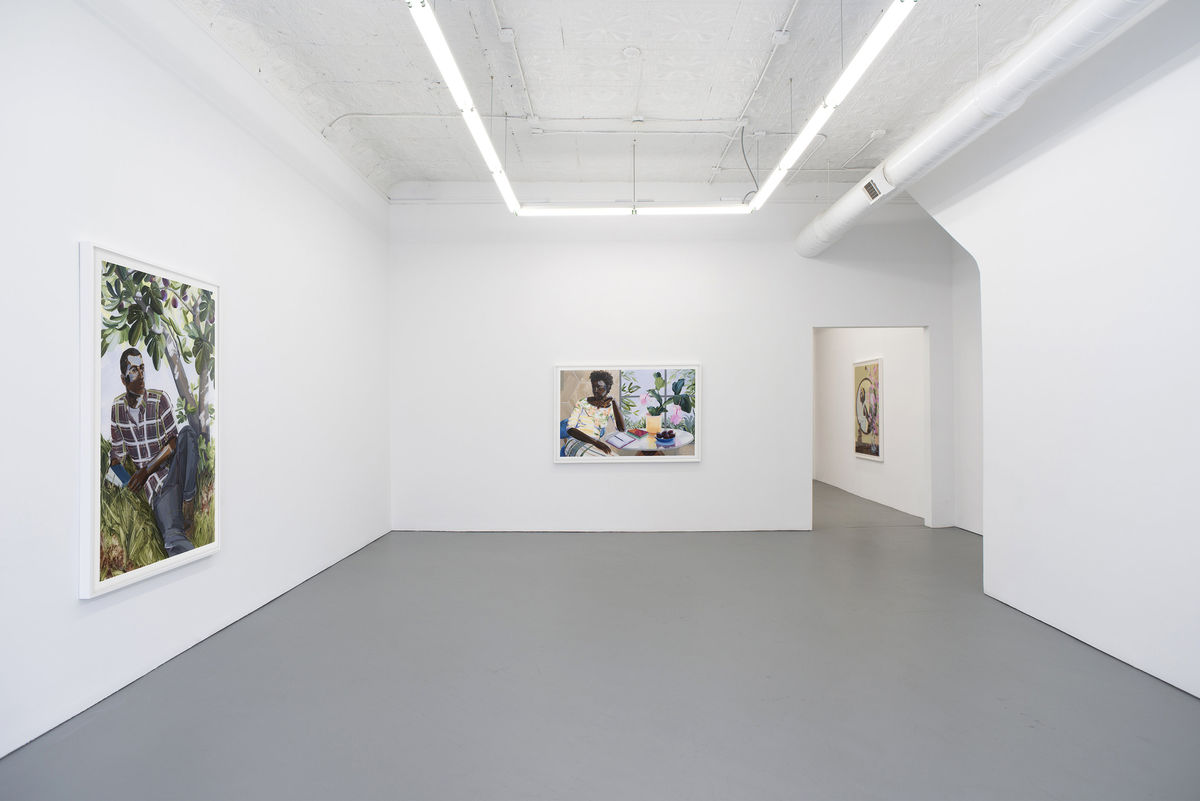 GREG BREDA
Hei
July 14 - August 25, 2018
Opening Reception:Saturday, July 14th from 5 - 8PM
And I love light. Perhaps you'll think it strange that an invisible man should need light, desire light, love light. But maybe it is exactly because I am invisible. Light confirms my reality, gives birth to my form…
- Excerpt from "Invisible Man" by Ralph Ellison
PATRON is proud to present our first solo exhibition with Los Angeles based artist Greg Breda. The exhibition titled Hei will open with a reception for the artist on Saturday, July 14 and continue through August 25, 2018.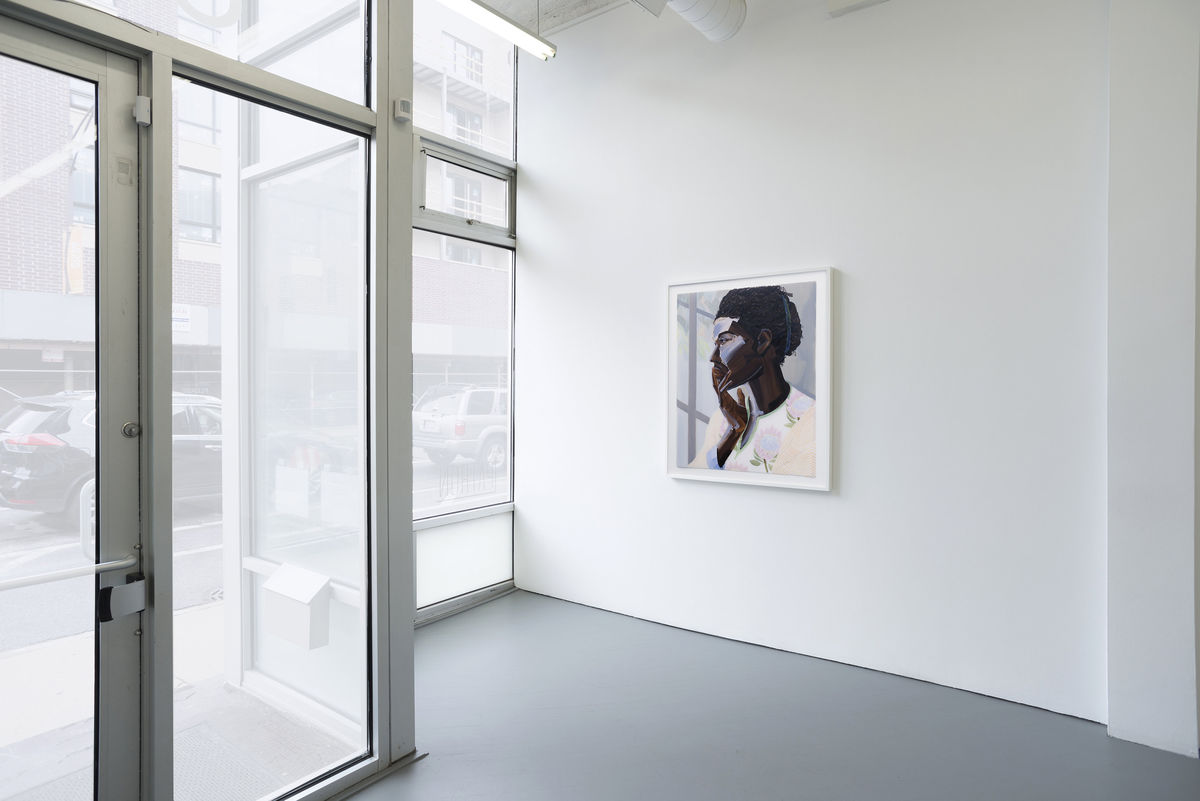 Light, in its various metaphoric and physical forms, plays an important role in Greg Breda's work. Through a layered exchange between symbolism and material, Breda's portraits present us with introspective narratives and moments of contemplation. These moments air with a feeling of the personal - a woman writing in her diary or a boy glancing thoughtfully at himself through a mirror in his bedroom- yet their narratives reveal further through a slow read in Breda's choice of imagery and compositions. The works are painted on vellum, a material which both absorbs and reflects light. The duality of the vellum's materiality allows for the layers of Breda's bold brush strokes to interact with light, highlighting the color complexities within the figures and their environments.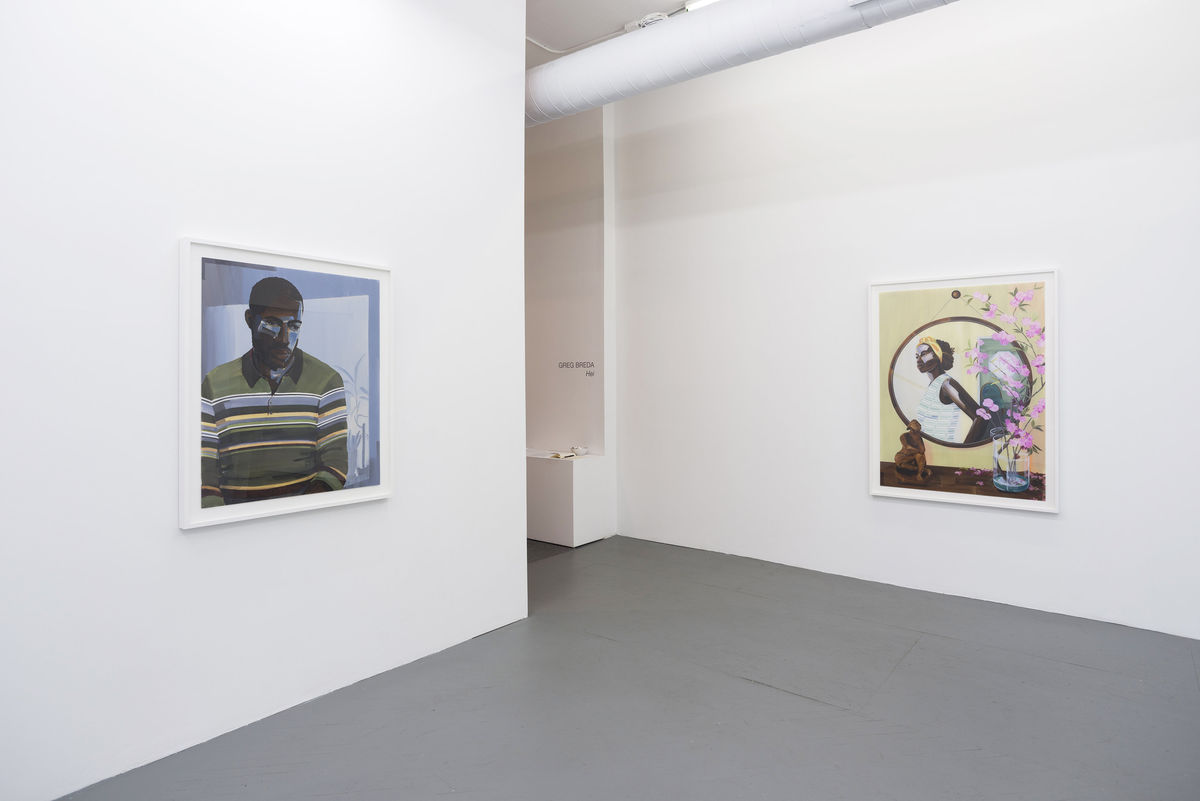 The title
Hei
takes its name from the fifth letter in the Hebrew alphabet. Hei historically has been interpreted through various meanings, from referencing an "opening" or a "window", to its common attribution towards signaling a spiritual presence. Breda's incorporation of flowers, patterns, and specific objects is used as a system of symbolic gestures toward a multifaceted narrative open to numerous interpretive reads. Within each work we see a variety of botanicals, Fig Trees, Proteas and Cherry Blossoms to name a few, together a collection of allegorical references to enlightenment, a poetic language of flowers. These symbols are mirrored through a continuous reference to the number five, an additional significance of the letter Hei, through a pentagonal tile pattern or a bowl holding five pieces of fruit as can be seen in the work titled
Epiphany
. The collective importance of these references lies in presenting moments of balance, individuals finding themselves in deep thought and subjective transformation. These moments of reflection are mirrored in the subjects' surroundings. Windows allow light to shine through out the various works, illuminating the spaces and figures, a translucency of the body gestured in the use of the vellum and Breda's mark making. Breda's work is a portrait of the human spirit, a series of love letters to the internal moments within us all that illuminate the illusions that create our reality.
Installation view of Greg Breda's
Hei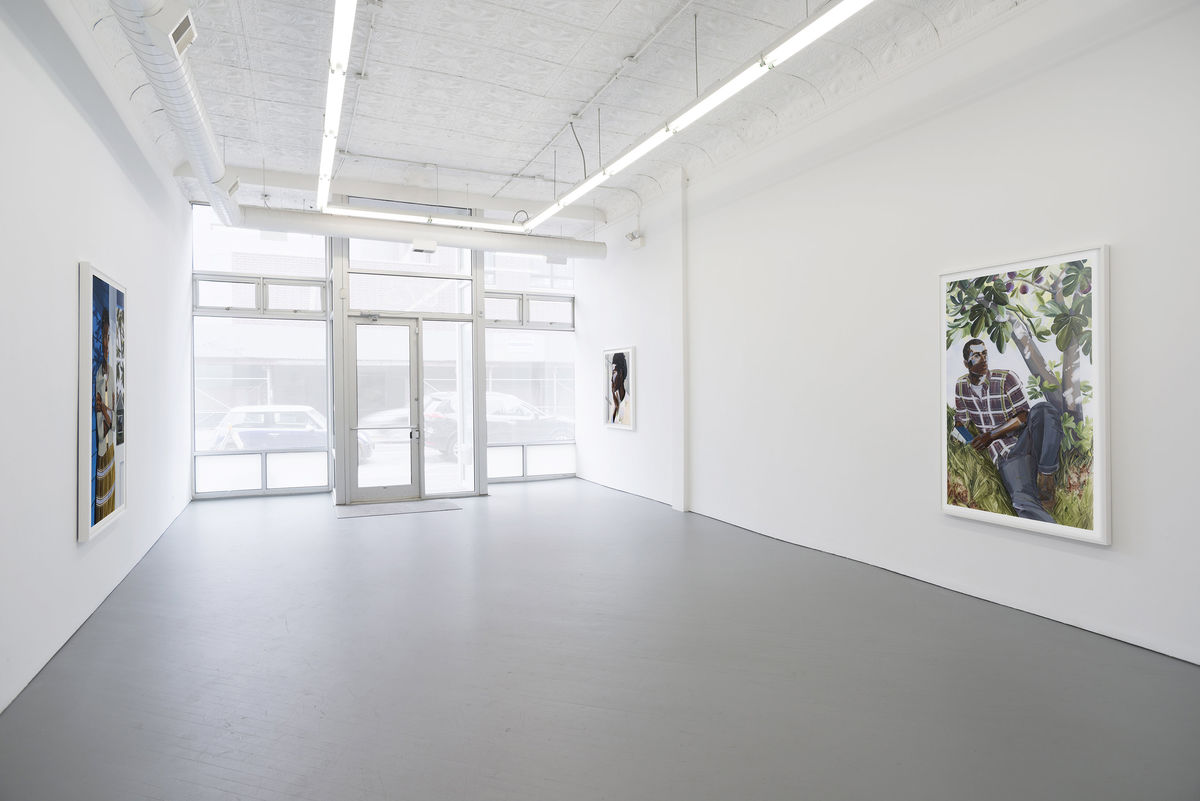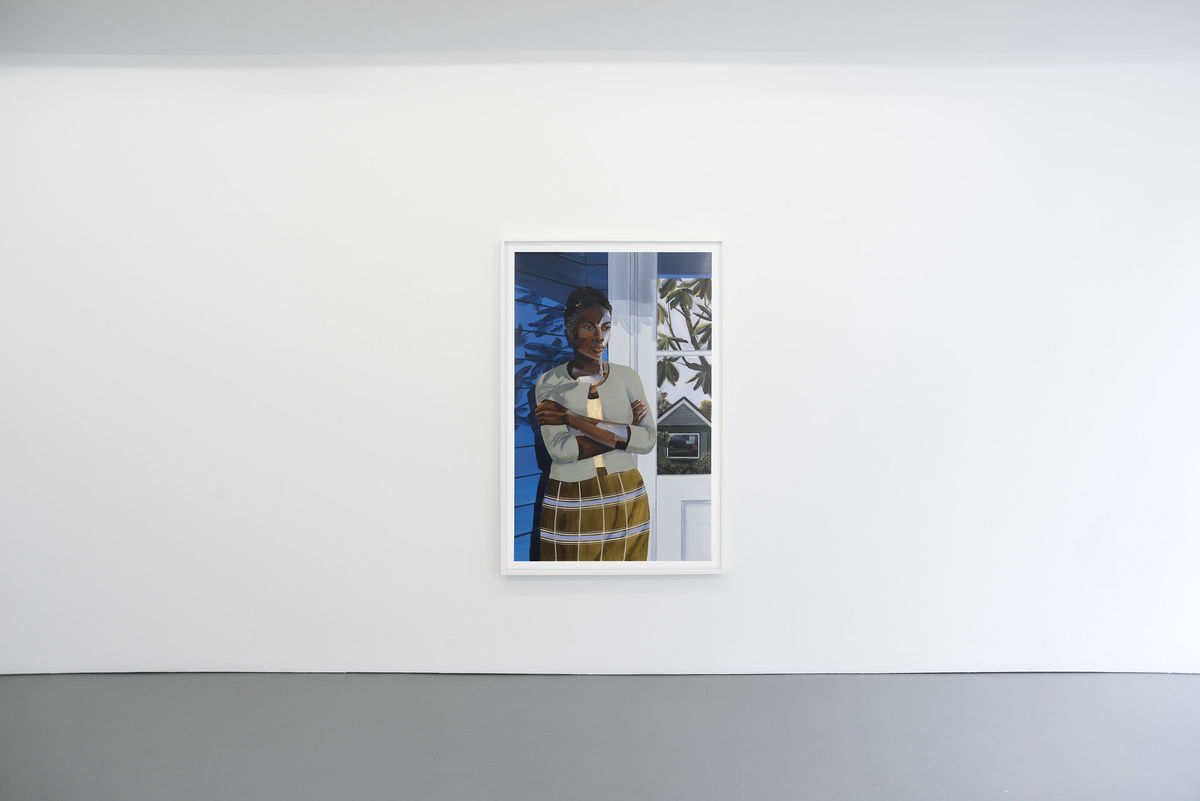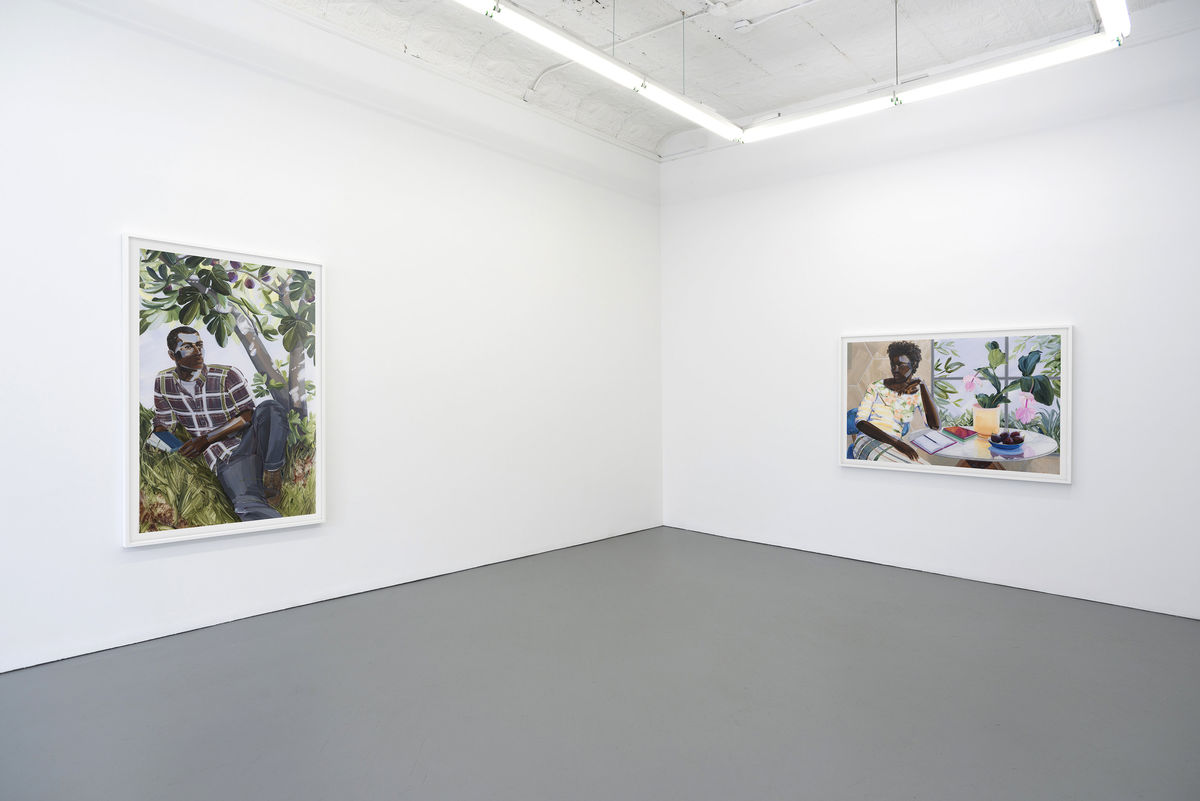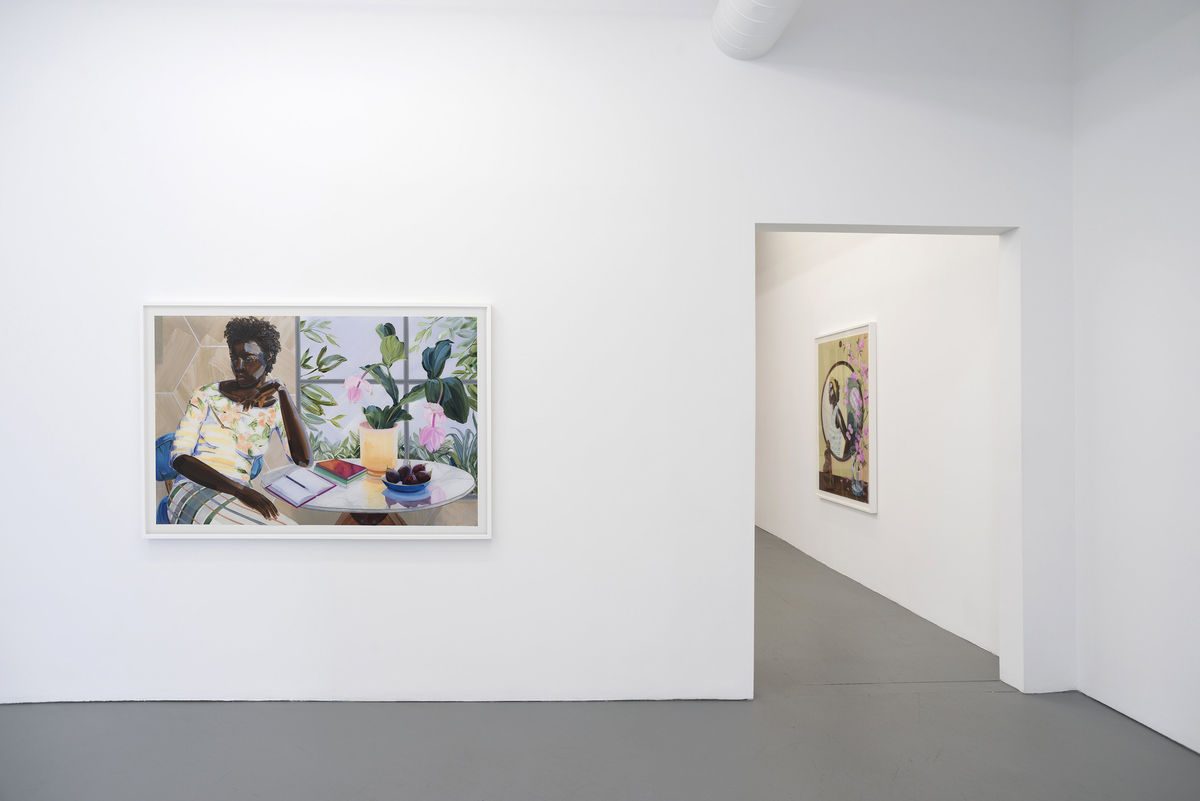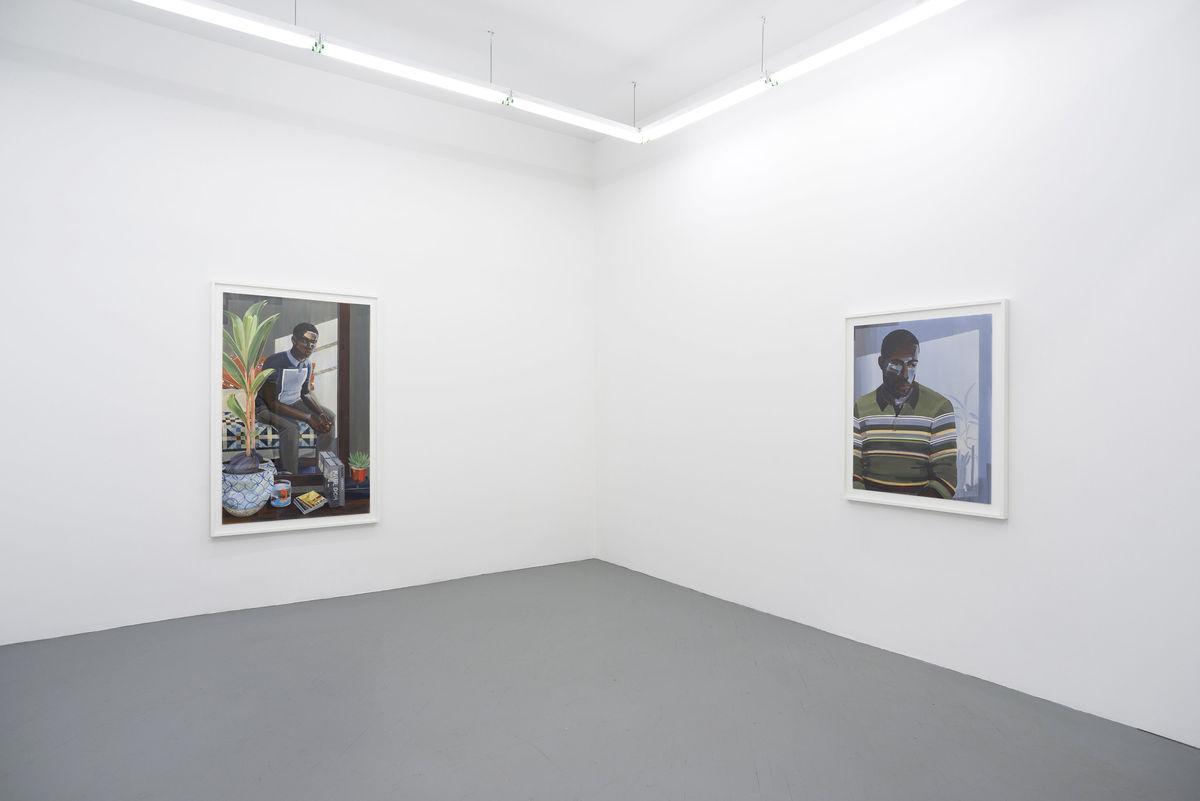 GREG BREDA
(b.1959, Los Angeles, CA) lives and works in Los Angeles California. In recent years, Breda's work has been included in several solo and group exhibitions including:
Hei
(2018) at PATRON, Chicago IL;
Face To Face: Los Angeles Collects Portraiture
(2017) at California African American Museum, Los Angeles, Ca;
East + West: Studies On Paper By Francks Deceus & Greg Breda
(2015) at Band Of Vices, Los Angeles, Ca;
Hard: Politics, Religion, and Personal Preference
(the private collection of CCH Pounder) (2014) at Advocate & Gochis Galleries, Los Angeles, Ca;
A Collaboration with Tilford Art Group & Pounder Kone
(2008) at Pounder Kone Art Space, Los Angeles;
Seed
(2006) at Tilford Art Group, Los Angeles, Ca and Ca and
House Proud: The Artist Salon
(2006) at Pounder Kone Art Space, Los Angeles, Ca.