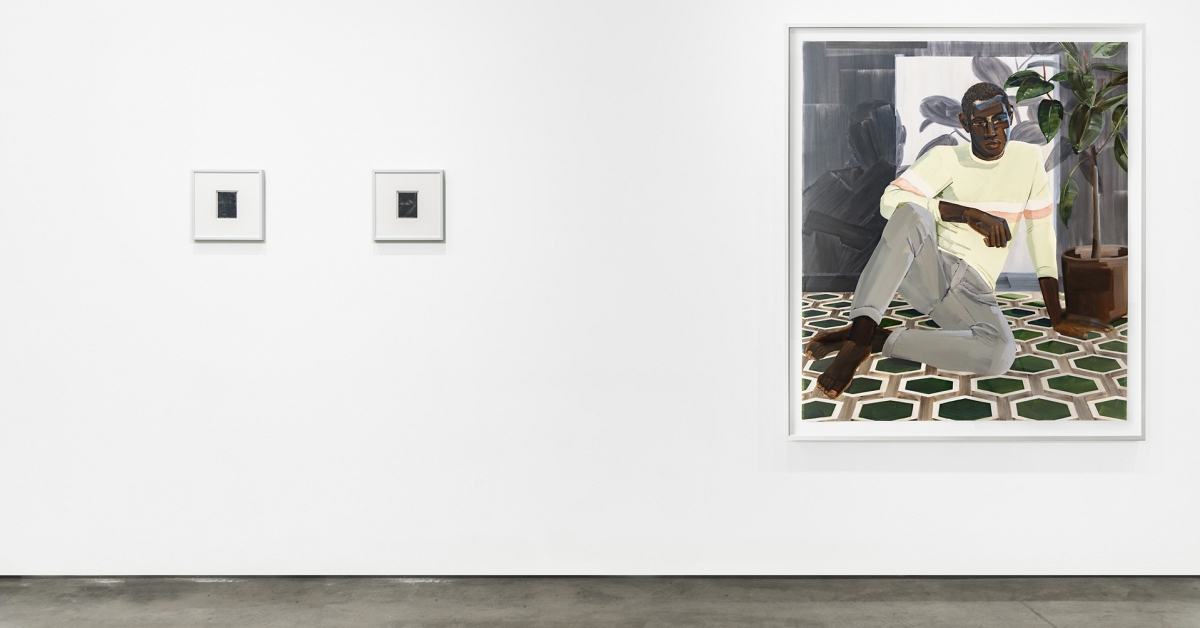 Featuring work by Greg Breda Myra Greene
---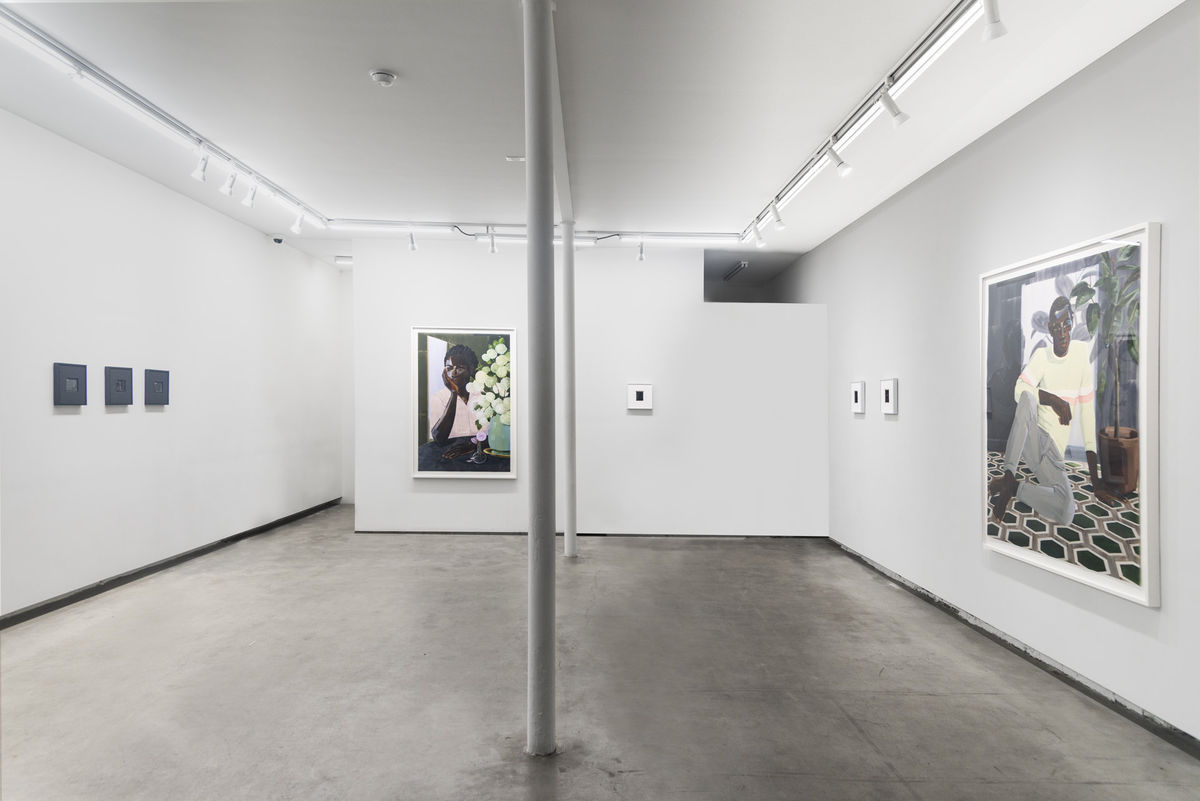 GLIMMERS THROUGH DARK MATTER
GREG BREDA | MYRA GREENE
March 7 - March 10, 2019
Exhibition Opening:
Thursday, March 7th from 5 - 8PM
PATRON | New York
213 Bowery
New York, NY 10002
Thu. Fri. - 11AM - 8PM
Sat. Sun. - 11AM - 6PM
PATRON is proud to announce PATRON | Projects, a series of programing consisting of exhibitions, performances and events taking place in cities and locations beyond our home base of Chicago. Projects is an opportunity for us to continue to collaborate with our artists in different cities and spaces giving way for new experiences. With so many wonderful and rich communities in the world that PATRON considers part of our family of patrons, Projects gives us the opportunity to more intimately and directly engage with these audiences by bringing special programing and exhibitions directly to them.
Our first Project will open in New York with a two person presentation of Los Angeles based artist Greg Breda and Atlanta based artist Myra Greene. The exhibition titled
Glimmers Through Dark Matter
opens with a reception on Thursday, March 7th, from 5-8PM, and will continue through March 10, 2019. This presentation marks the first solo exhibitions for both artists in New York City.
PATRON | Projects 2019
NEW YORK
GREG BREDA & MYRA GREENE
March 7 - 10
LUCAS SIMOES
May 1 - 5
BETHANY COLLINS
Fall 2019
KADAR BROCK
Fall 2019
LOS ANGELES
JENNIE C JONES
FALL 2019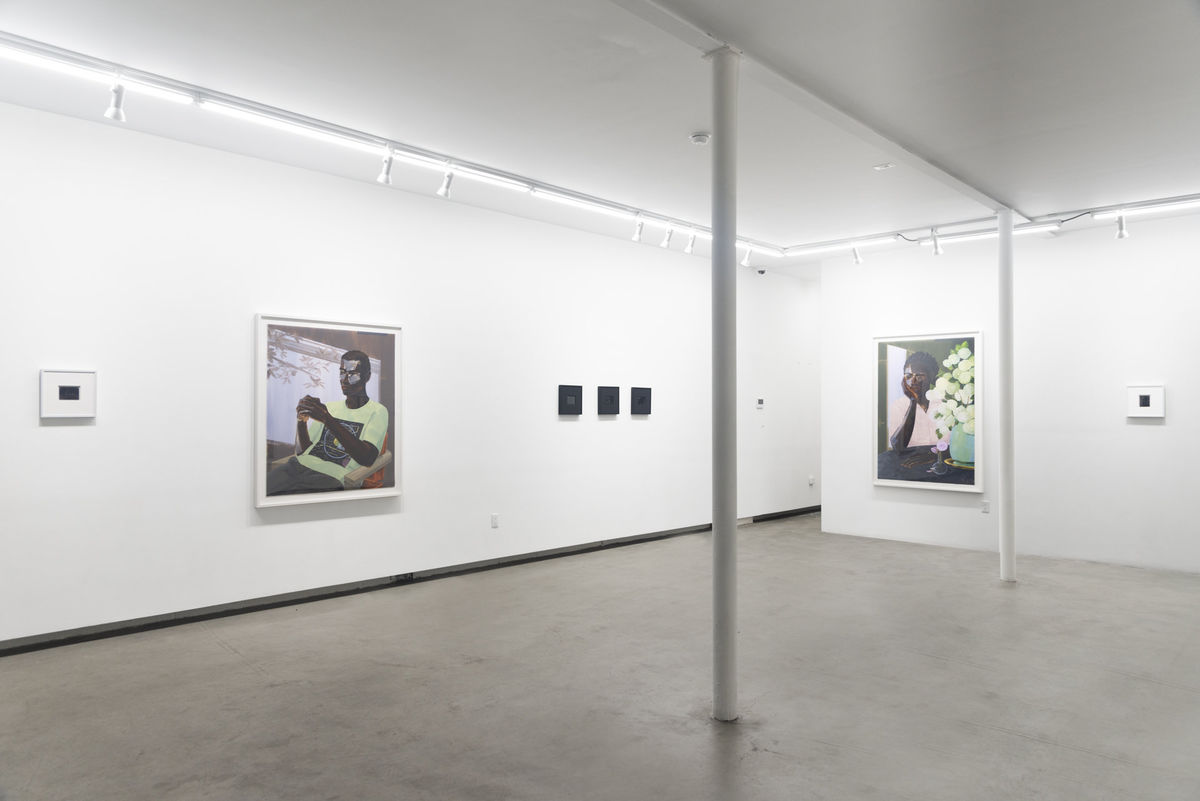 GREG BREDA
Through a layered exchange between symbolism and material, Breda's portraits present us with introspective narratives and moments of contemplation. These moments air with a feeling of the personal – a woman writing in her diary or a boy glancing thoughtfully at himself through a mirror in his bedroom- yet their narratives reveal further through a slow read in Breda's choice of imagery and compositions. The works are painted on vellum, a material which both absorbs and reflects light. The duality of the vellum's materiality allows for the layers of Breda's bold brush strokes to interact with light, highlighting the color complexities within the gestures and their environments. Breda's incorporation of flowers, patterns, and specific objects is used as a system of symbolic gestures toward a multifaceted narrative open to numerous interpretive reads. Within each work we see a variety of botanicals, Fig Trees, Proteas and Cherry Blossoms to name a few, together a collection of allegorical references to enlightenment, a poetic language of flowers. The collective importance of these references lies in presenting moments of balance, individuals finding themselves in deep thought and subjective transformation. These moments of reflection are mirrored in the subjects' surroundings. Windows allow light to shine throughout the various works, illuminating the spaces and figures, a translucency of the body gestured in the use of the vellum and Breda's mark making. Breda's work is a portrait of the human spirit, a series of love letters to the internal moments within us all that illuminate the illusions that create our reality.
GREG BREDA
(b. 1959, Los Angeles, CA) lives and works in Los Angeles California. Recent solo and group exhibitions include
Hei
(2018) at PATRON, Chicago IL;
QUEEN: From the Collection of CCH Pounder
(2018) at Xavier University Art Gallery, New Orleans, LA;
Face To Face: Los Angeles Collects Portraiture
(2017) at California African American Museum, Los Angeles, Ca.;
Hard: Politics, Religion, and Personal Preference
(the private collection of CCH Pounder),
East + West: Studies On Paper By Francks Deceus & Greg Breda
(2015) at Band Of Vices, Los Angeles, Ca
; A Collaboration with Tilford Art Group & Pounder Kone
(2008) at Pounder Kone Art Space, Los Angeles, Ca.;
Seed
(2006) at Tilford Art Group, Los Angeles, Ca. and
House Proud: The Artist Salon
(2006) at Pounder Kone Art Space, Los Angeles, Ca.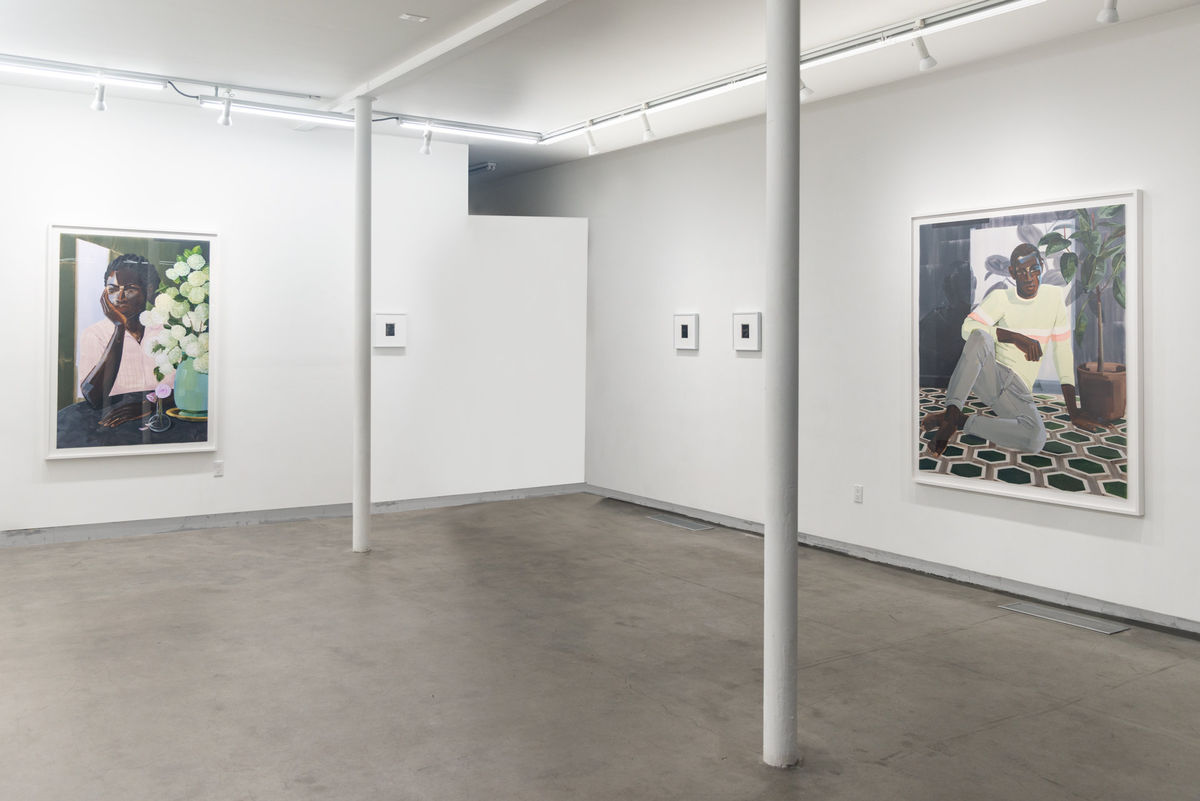 MYRA GREENE
Greene uses a diverse photographic practice to explore representations of race. In the most recent body of work, Undertone, the artist returned to the creation of ambrotypes, this time utilizing stained glass as support. The images are utterly transformed by the different colors of the glass itself, and vary according to the color they are set against. This series touches upon themes central in other works as well: the shifting, unstable nature of photography and how our understanding of color is completely dependent on its context, both literally and in terms of race. Greene is also currently working on a new body of work that uses African textiles as a material and pattern to explore her own relationship to culture.
MYRA GREEN
E (b. 1975, New York City, NY) lives and works in Atlanta Georgia. She received her MFA from the University of New Mexico, and her BFA from Washington University. Recent solo and group exhibitions include
Measured In Moments
(2018), The Safe House Museum, Greensboro, Alabama (off site exhibition for Atalanta Contemporary, Atlanta GA);
Undertones
(2018) at Corvi Mora Gallery, London, UK; VOLTA NY (2016) at Pier 90, New York, NY;
MYRA GREENE
(2016) at PATRON, Chicago, IL;
Sketches for Something Bigger/ Brighter/ Wider Higher
(2015) at Chicago Artist Coalition, Chicago IL;
My White Friends Center for Documentary Studies
(2014) at Duke University, Durham, North Carolina;
Selections: My White Friends
(2013) at the Williams College Museum of Art, Williamstown, Massachusetts; and
My White Friends
(2013) at Weitman Gallery, St. Louis, Missouri. Her group exhibitions include
MOCP at 40
(2016) at the Museum of Contemporary Photography, Chicago IL;
REMIX: Themes and Variations in African-American Art
(2016) at Columbia Museum of Art, Columbia, South Carolina;
The Memory of Time: Contemporary Photographs
(2016) at the National Gallery of Art, Washington D.C.; and
Preview 4
(2014) at the Chicago Artist Coalition, Chicago, IL. She is the recipient of several awards and grants, including Working Artist Project Fellowship, Museum of Contemporary Art of Georgia, Atlanta, GA; the Illinois Arts Council Photography Fellowship, Journal of Contemporary Photography Award, Academic Fellowship at The Photography Institute, and Curatorial Fellowship at MoMA. Her work is also part of multiple permanent collections, including JP Morgan and Chase, New York, NY, the Center for Photography at Woodstock, Light Work in Syracuse, New York, the Museum of Contemporary Photography in Chicago, Illinois, the Museum of Fine Arts in Houston, Texas, the National Gallery of Art in Washington, D.C., the Nelson-Atkins Museum of Art in Kansas City, Missouri, and the New York Public Library.
Installation views of Greg Breda and Myra Greene, Glimmers Through Dark Matter