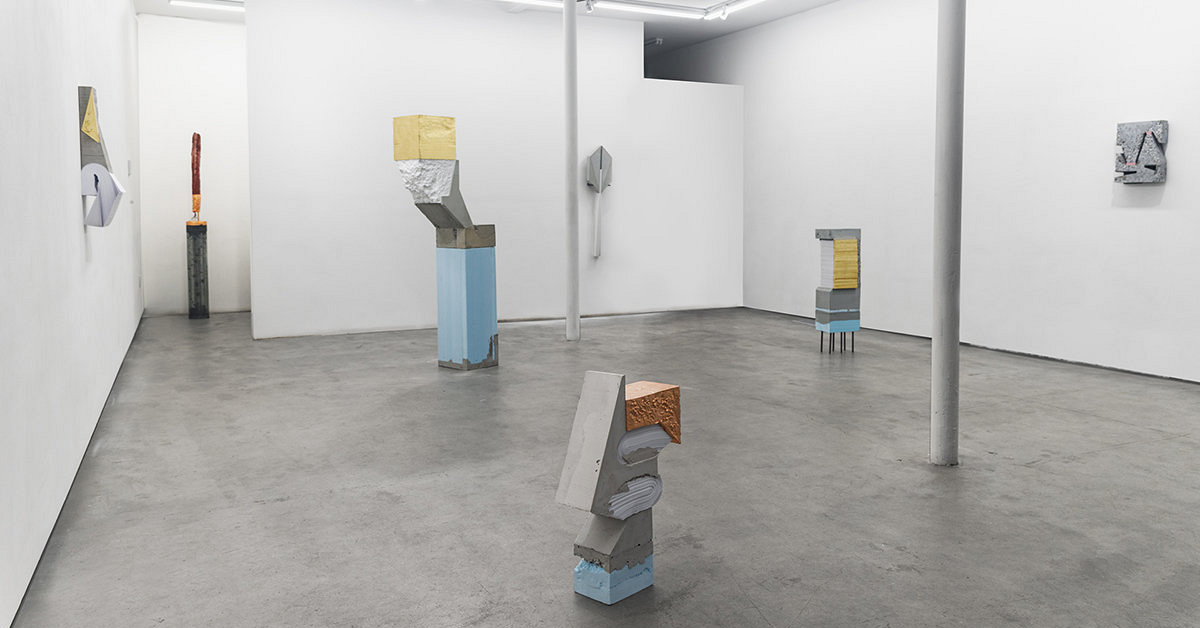 ---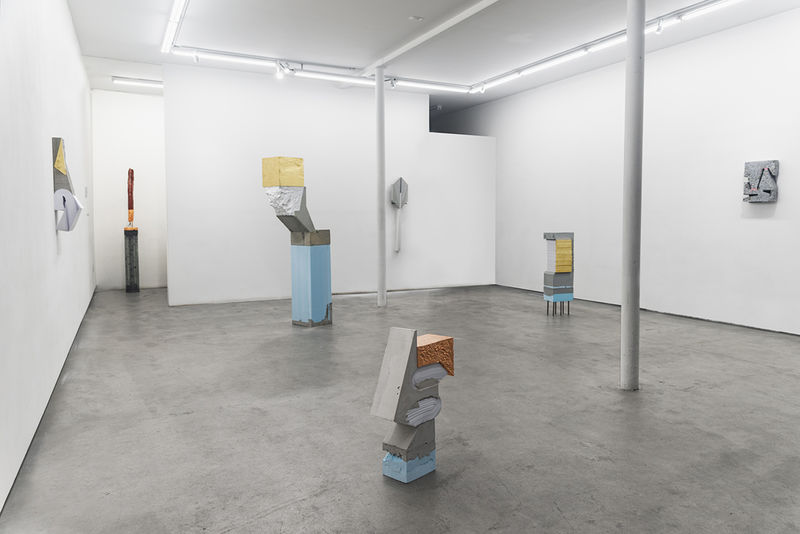 LUCAS SIMÕES
Awaiting Masses

May 2 - May 5 , 2019
Exhibition Opening:
Thursday, May 2nd from 5 - 8PM
PATRON is proud to announce our second exhibition at PATRON Projects | New York, with a solo presentation by Brazilian artist Lucas Simões. Titled
Awaiting Masses
, the exhibition opens with a reception on Thursday, May 2, from 5-8PM, and will continue through Sunday, May 5th, 2019.

Will they occur,
These people with torso of steel
Winged elbows and eyeholes
Awaiting masses
Of cloud to give them expression,
These super-people! -
And my baby a nail
Driven, driven in.
He shrieks in his grease
Bones nosing for distance.
And I, nearly extinct,
His three teeth cutting
Themselves on my thumb -
And the star,
The old story.
In the lane I meet sheep and wagons,
Red earth, motherly blood.
O You who eat
People like light rays, leave
This one
Mirror safe, unredeemed
By the dove's annihilation,
The glory
The power, the glory.
- Brasilia, by Sylvia Plath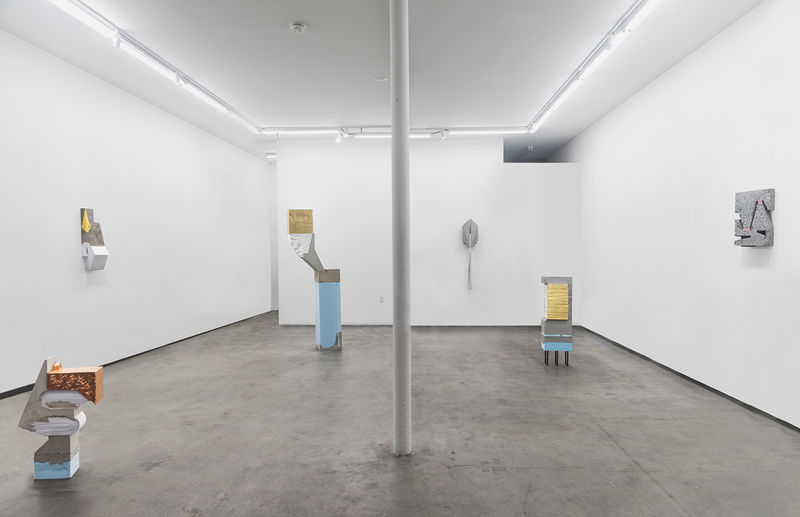 Lucas Simões' practice explores the concepts of balance, structure, and materiality - creating environments that examine the function of these systems, and their inevitable failure or deterioration as organic materials over time. A foundation is often considered the first step towards permanence, however Simões' practice considers what can be gained by recognizing the inherent instability of this system. Whether through the lens of his interests in Modernist Architectural history or the nuances of language and communication, Simões' work is an exploration of the organic balance of material and form.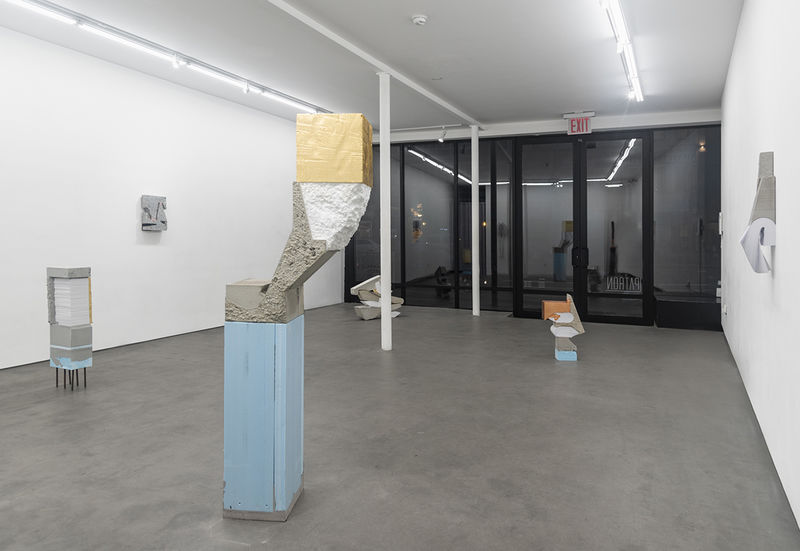 Awaiting Masses
presents nine new sculptures that continue this interest, with an emphasis on the illusionary power of material. The exhibition, his first in New York, takes its name from a line in Silvia Plath's poem titled Brasilia, creating a dialogue between language, place, and material as it relates to form.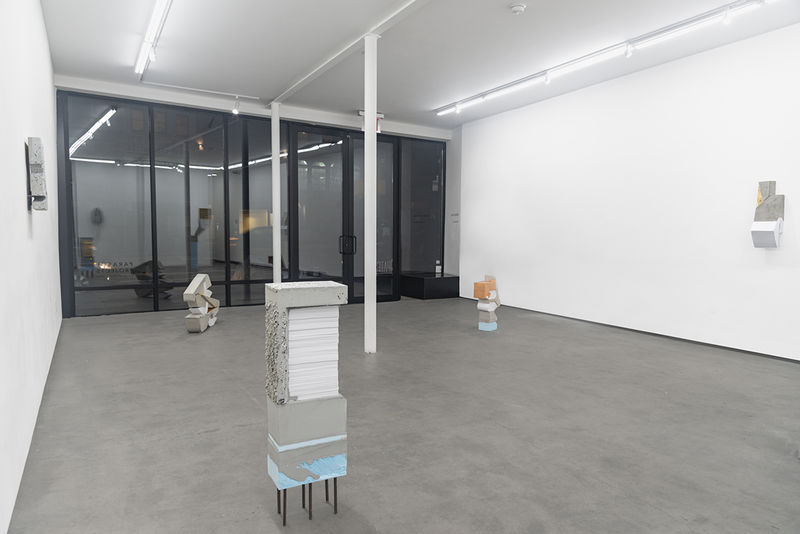 During his residency at Annex B in New York, Simões began to consider the differences between Brazilian and American architecture, specifically what is communicated in the cultural prioritization of form and function. Brutalist structures that dominate the architectural landscape in Brazil speak honestly about the purpose of material and design, yet American buildings often favor the delicate glamour of the façade. Simões examines this tension by pairing paper with concrete and styrofoam to create unlikely systems of balance and material dependence that both conceal and reveal the truth of their construction. In
corpo de prova 35,
2019 Simões embeds stacks of bright white copy paper into three angular slabs of concrete that appear to gently rest atop one another. The paper is structural, creating a foundation that elevates the individual components to precise angles and enables the work to exist as one. Whereas his ongoing
corpo de prova
series considers the architectural strength and limits of concrete building materials,
Awaiting Masses
, 2019 explores the function of illusion as an adorned mass of concrete and styrofoam soars into the air, projecting the appearance of precarious and unbalanced weight. Using golden leaf to gild both works, Simões draws upon the allure of gold to cultivate glamor, a façade that also intentionally points to the form, structure, and relationship of his materials.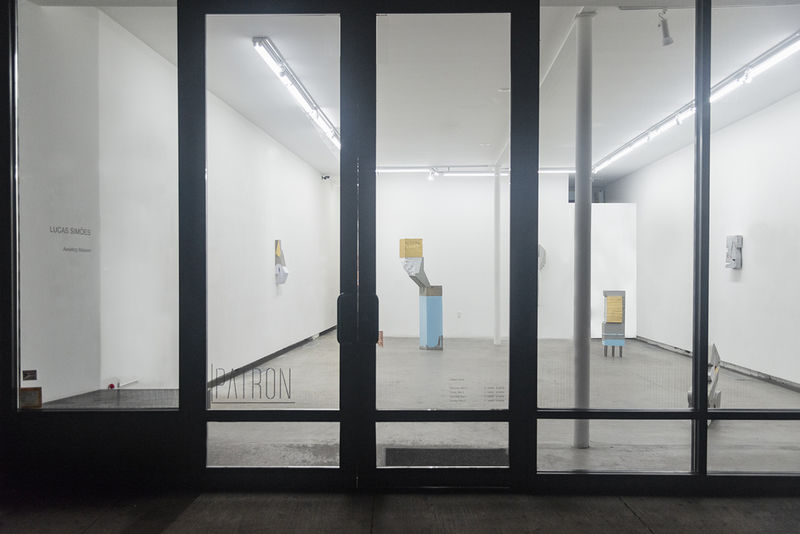 This exhibition would not be possible without the support of Annex B, an organization that provides residency opportunities in New York for Brazilian artists living globally.
PATRON | New York
213 Bowery
New York, NY 10002
Gallery Hours:
Thursday, May 2nd: 11AM - 8PM
Friday, May 3rd: 11AM - 6PM
Saturday, May 4th: 11AM - 6PM
Sunday, May 5th: 11AM - 5PM