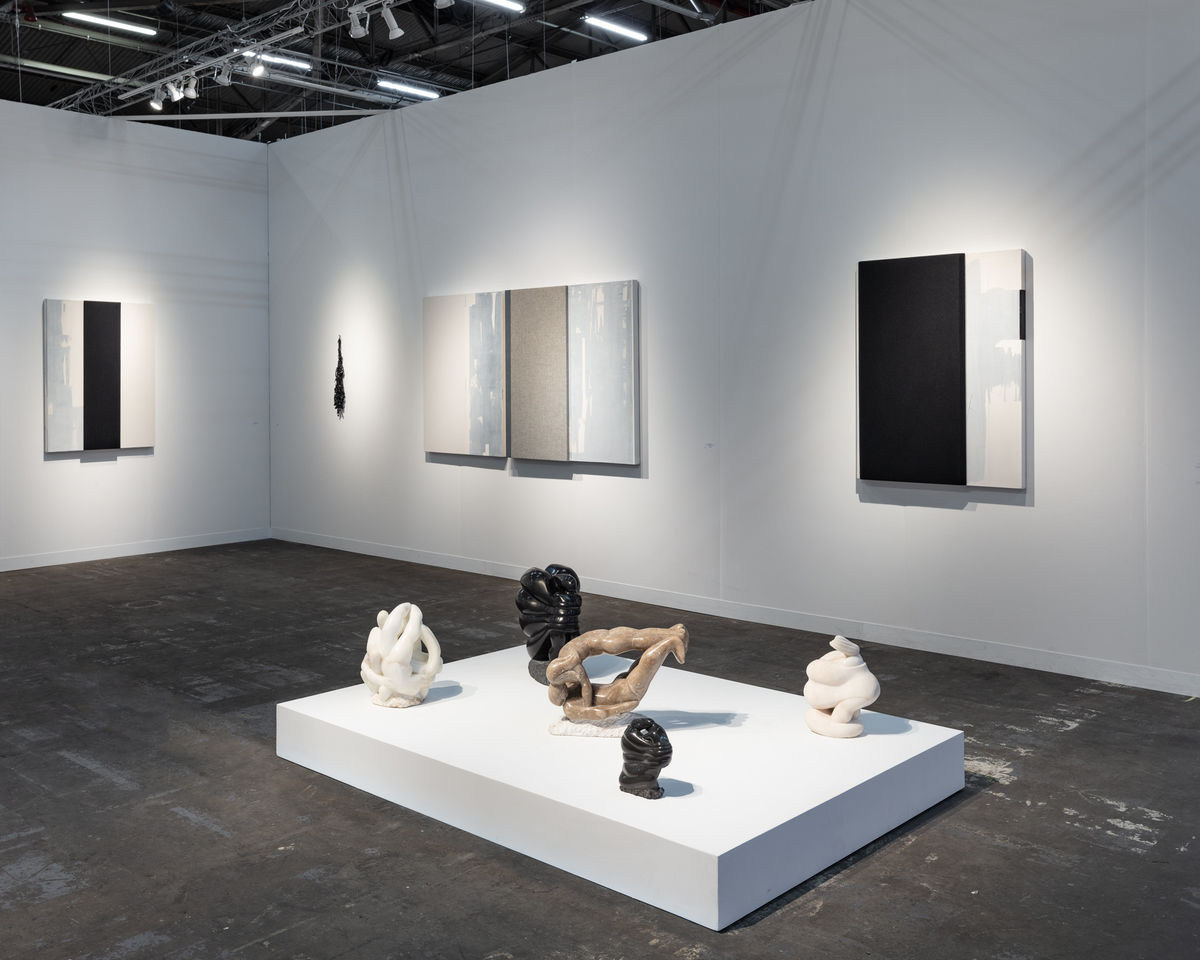 KAY HOFMANN / JENNIE C. JONES
The Armory Show 2020 / Presents
Booth #P19
March 5 - 8, 2020
PATRON is proud to announce our participation in The Armory Show 2020 Presents sector with a two person presentation by Kay Hofmann and Jennie C. Jones. Both artists share a perseverance in their ongoing contribution to the histories of figuration, minimalism, and abstraction - fields that have long been dominated by men, at the exclusion of women and artists of color. Including new and recent works by both artists, this presentation will focus on movement, the body, and the artists' hand as it manifests in their contemporary practice.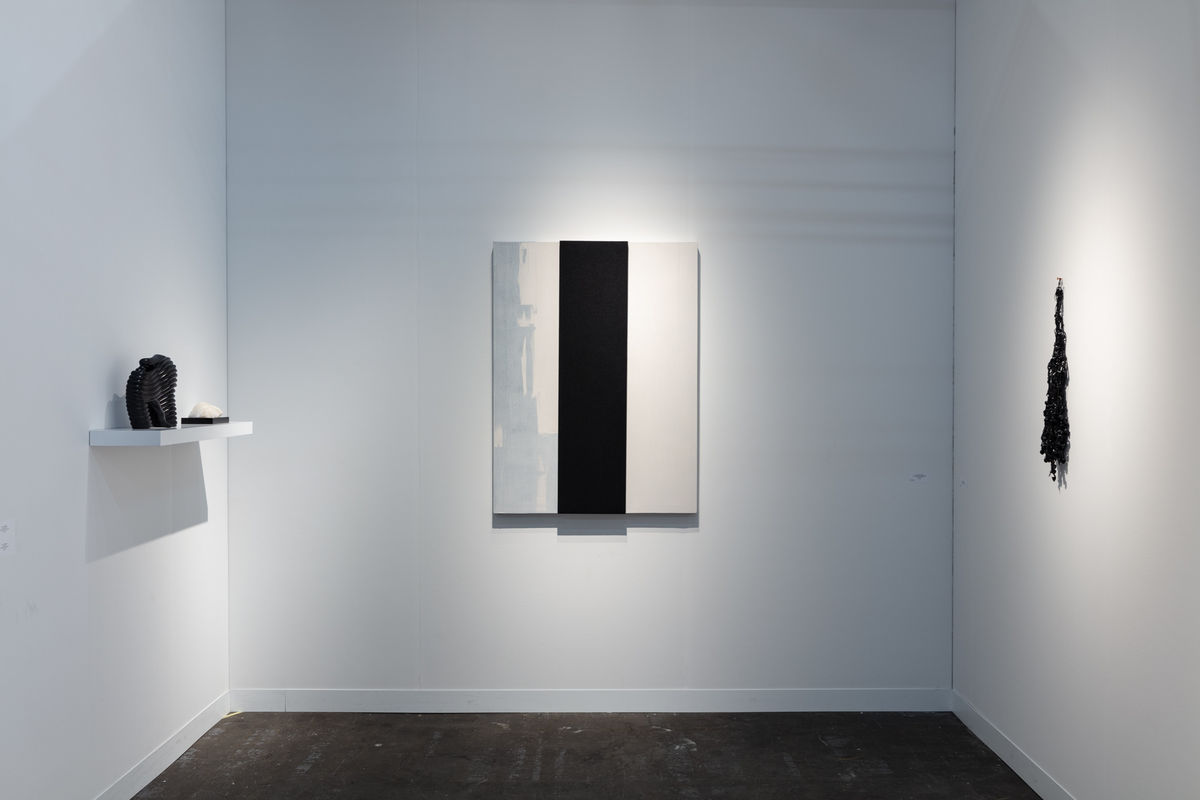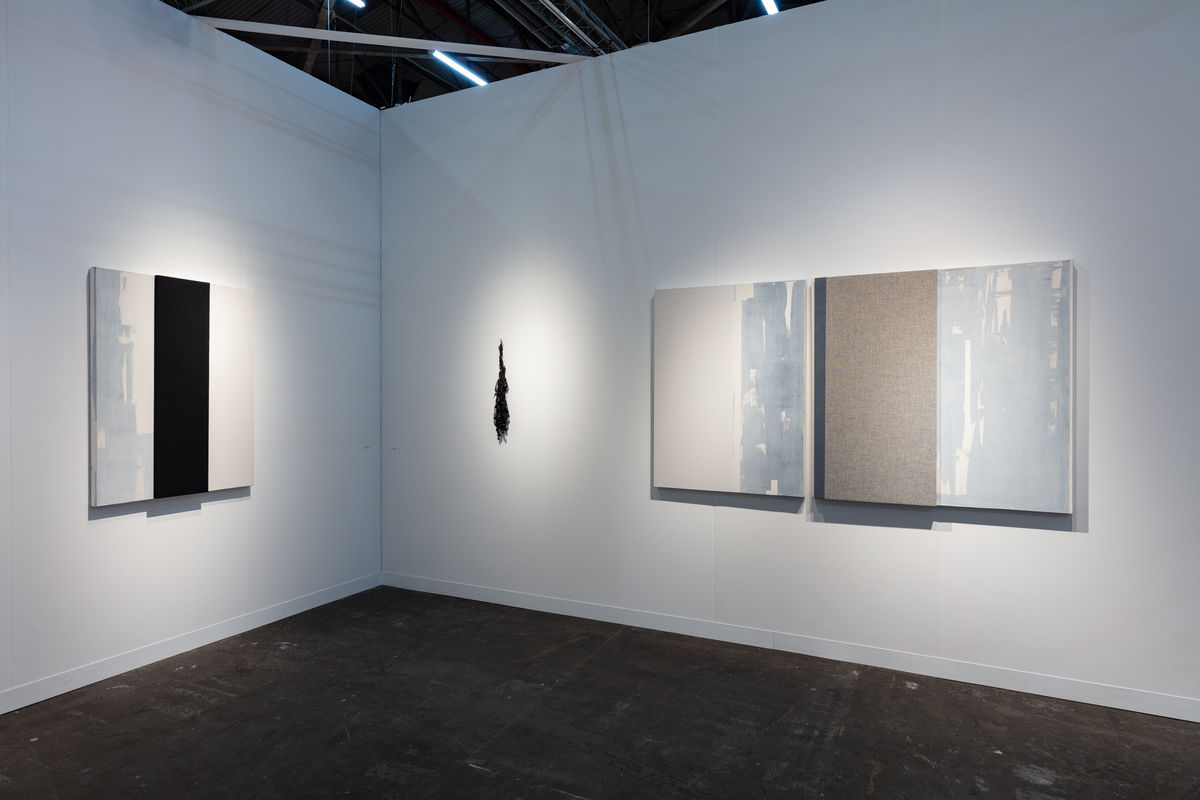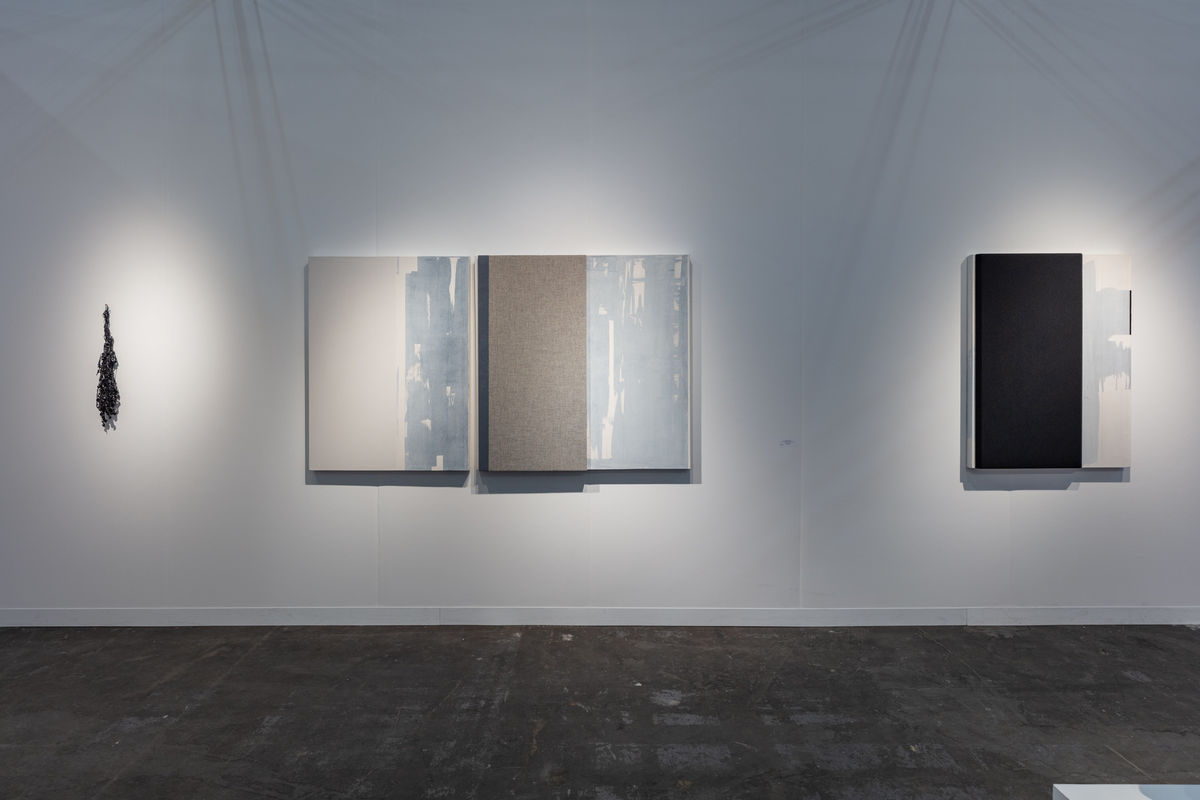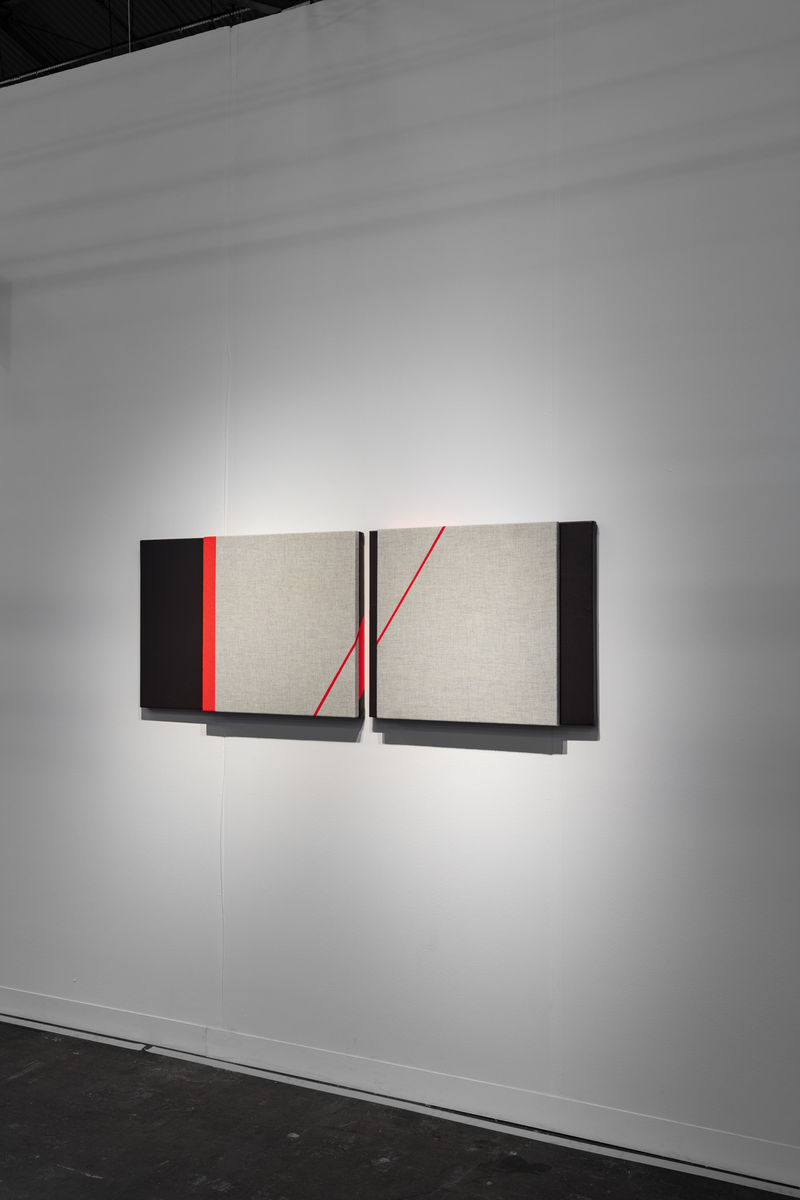 KAY HOFMANN
(b. 1932, Green Bay WI) received her B.F.A at the Art Institute of Chicago, Chicago IL and studied with Ossip Zadkine at the Academia de Grande Chaumiere, Paris FR. Her work has been featured in exhibitions at theArt Institute of Chicago, Chicago IL;Lakeview Museum, Peoria, IL;Illinois State Museum, Springfield, IL;Foothill Art Center,Golden, CO;Raher-West Museum, Manitowoc, WI;Ballarmine College, Louisville, KY;Suburban Fine Arts Center, Highland Park, IL;Alverno College, Milwaukee WI;Peoria Art Guild, Peoria, IL;Chicago Public Library, Chicago IL; andIllinois Institute of Art, Chicago IL. Her work is in the permanent collections ofMichael Jordan Collection,Borg Warner Corporation, Hugh Hefner,Continental Hotel,Gonstead Medical Center, Mt. Horeb, WI,Arthur Answerson Associates, and Henry Marcus Collectionamong many other private and corporate collections.
JENNIE C. JONES
(b. 1968, Cincinnati, Ohio) currently lives and works in Hudson, NY. Jones attended Rutgers University's Mason Gross School of the Arts where she received her Master of Fine Art degree in 1996. Prior to that she attended The School of the Art Institute of Chicago, receiving a Bachelor of Fine Art in 1991 with Fellowship, as well as Skowhegan School of Painting and Sculpture.She is Bard College MFA faculty and a critic at Yale Schoolof Art. Among her numerous awards, Jones is 2016 recipient of the Robert Rauschenberg Award presented by the Foundation for Contemporary Art, aJoan Mitchel Award in 2013 and The Studio Museum in Harlem's Joyce Alexander Wein Prize in 2012.Jones' work has been exhibited at major national and international art institutions including solo presentations at Hirshhorn Museum and Sculpture Garden, Washington, D.C. (2013); Yerba Beuna Center for the Arts in San Francisco (2011); The Kitchen in New York (2011); and Atlanta Contemporary Art Center (2009).Compilation (2015), a ten-year survey exhibition of her work curated by Valerie Cassel Oliver, was on view at the Contemporary Arts Museum Houston. Her first monograph,published by Gregory R. Miller,featuresessays by Valerie Cassel Oliver, Hilton Als, and George E. Lewis.She has works in thepermeantcollection of, The Museum of Modern Art, The Guggenheim Museum, and the Smithsonian Institute's Hirshhorn Museum and Sculpture Garden. Upcoming and recent exhibitions include: Constant Structure(2020), The Arts Club of Chicago, Chicago, IL; Ground/work (2020), The Clark Art Institute,Williamstown, MA; Riffs and Relations: African American Artists and the European Modernist Tradition (2020), The Phillips Collection, Washington DC; The Shape of Shape (2019), The Museum of Modern Art, New York, NY; OR BOTH (2019), curated by Mia Locks, Moore College of Art and Design, Philadelphia, PA; Generations: A History of Black Abstract Art (2019), Baltimore Museum of Art, Baltimore, MD; and Double Edged: Geometric Abstraction Then and Now (2019), Weatherspoon Art Museum,Greensboro, NC.