Inspired by the McEvoy Family Collection's extensive holdings of portraiture,
Image Gardeners
assembles eight decades of portrait photography by women and non-binary makers who reflect, reframe, and resist dominant conventions of representation. In opposition to Susan Sontag's theory that photography is a "voracious way of seeing," an image gardener employs photographic seeing as a means of cultivation, preservation, and collaboration.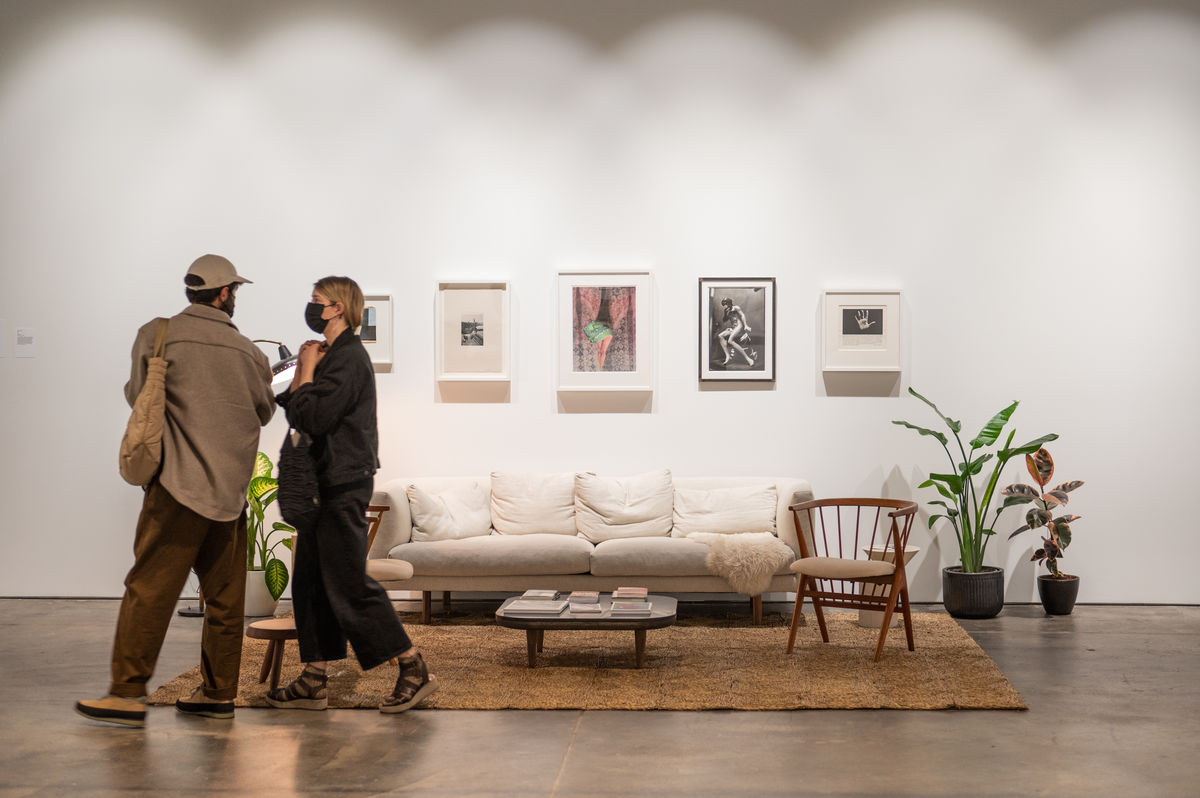 In self-portraits by Diane Arbus, Vivian Maier, and others, the artist uses the mechanics of the camera to assert their control over their image. Barrier-breaking practices of collage, reconstruction, and appropriation are employed by artists such as Lorna Simpson and Stephanie Syjuco to conceal and conserve the often-objectified body. Three newly commissioned projects by Bay Area artists Marcel Pardo Ariza, Carolyn Drake, and Chanell Stone respectively reflect on the transition of becoming with trans kin; reframe symbols of domesticity within a matriarchal southern American community; and resist the erasure of Black histories and bodies. Together, the portrait photographs on view nurture new visions of the self and challenge our collective understanding of how identity is constructed, communicated, and perceived.
Image Gardeners
is organized by McEvoy Arts exhibitions and public programs curator Sara Wessen Chang.
seen only, heard only through someone else's description
, a related program of experimental short films is on view in the Screening Room, guest curated by Gina Basso.