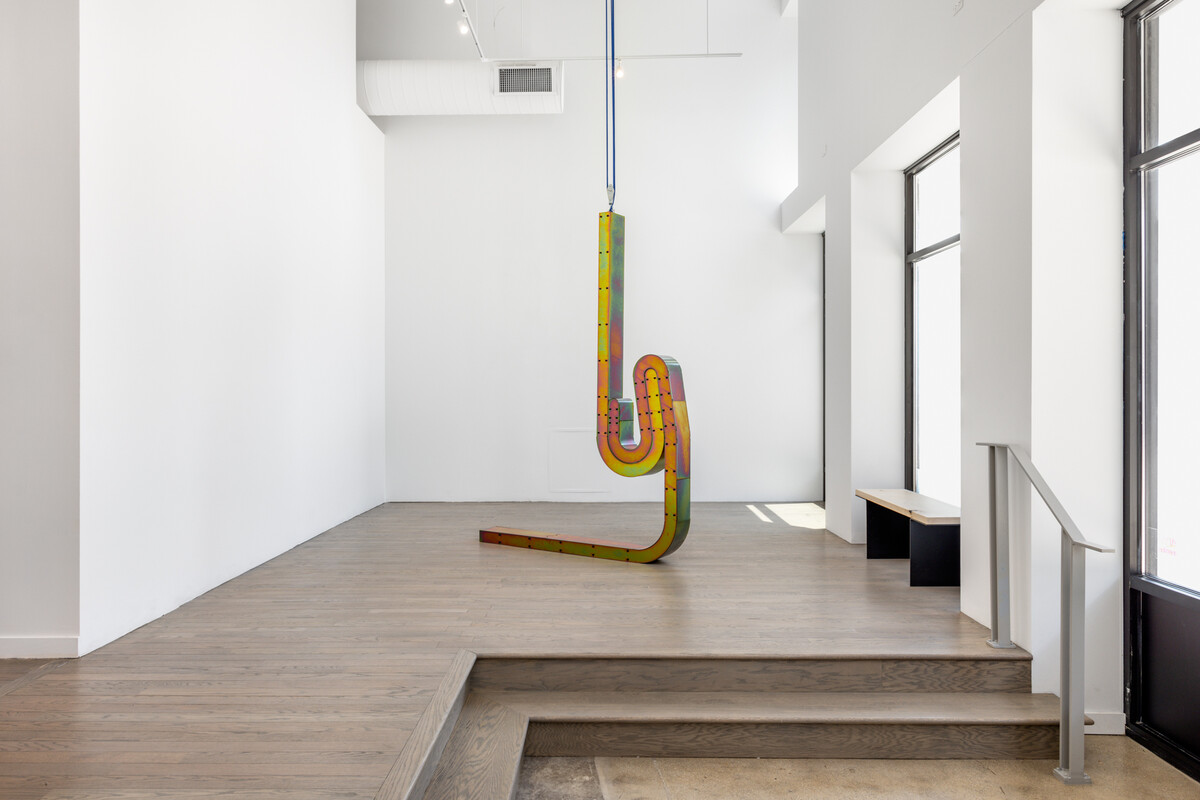 PATRON is proud to present
Luscofusco
, the gallery's third exhibition with São Paulo-based artist, Lucas Simões. Marking his largest presentation to date in the U.S.,
Luscofusco
premieres a series of recent sculptural works with a site-specific intervention into the gallery's architecture. The exhibition's title refers to a Portuguese word which roughly translates to the magic hour between day and night, where light blurs definitions of color, shape and intent. For Simões, the term indicates the constant slippage between understanding of intent, narrative, history, time, and place. A more literal translation would mark this word as the time of day we refer to as twilight, the moment when the light shifts from presence to absence, a daily occurrence where time exists in transitional inertia, both future and past at its present.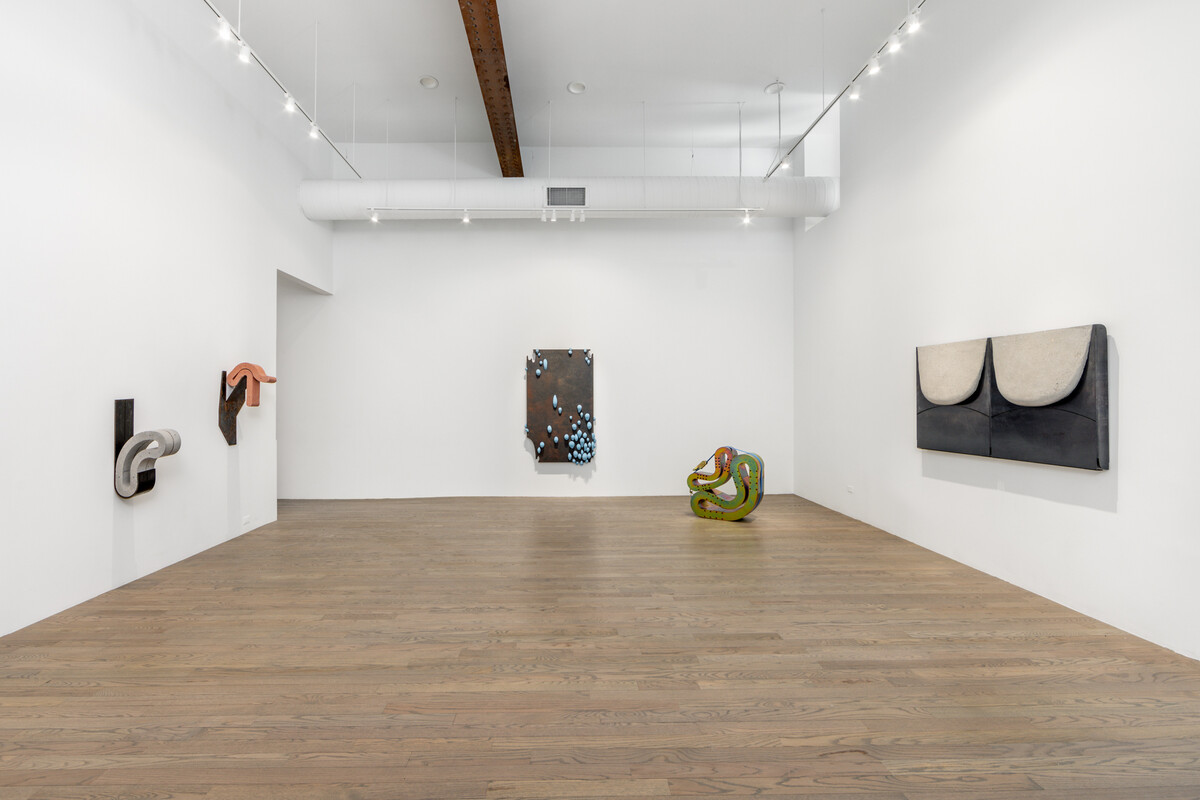 Trained as an architect, Simões's research-based practice draws connections between seemingly divergent visual cultures. This presentation of new sculptural works introduces a new chapter in his oeuvre, evolving from a previous series which more specifically explored a query into how Modernist architecture's utilitarian minded approach to design attempted to move beyond the symbol and give precedence to function over aesthetic.
Luscofusco
indicates Modernity's naïveté. Embracing the cumulative persistence of the symbol, Simões traces connections between ancient Pompeiian frescos, and 1st century Greco-Roman sculpture and iconic modern architectural buildings, interrogating how these visual elements maintain and morph meanings over time and through cultures.
Luscofusco
is a study of stillness. His sculptures suggest an extended duration of physical balance. Percolating with an even yet anticipatory energy, Simões's sculptures result from close observations of forms and his relationship to the practice of drawing, which in the field of architecture precedes and predates the eventual construction. Here, three large scale,
languid Dormentes
constructed of pre-fabricated plates of iridescent galvanized steel rest on the gallery's floor. Hollow, the sculptures are akin to the molds used for Simões's works of concrete and carbon steel, pointing to the heady possibilities of pausing on the planning and observational process of production.
Phenomenology of Roundness, Megabyxos, Perizoma
(all 2023) introduce softly rounded pigmented concrete appendixes, whose muted organic tones refer to the frescoed walls of the ancient Pompeiian Otium houses–domestic retreats of the political elite for the purposes of intellectual reflection and rest. Departing from the linear process of drawing and construction, Simões's forms resist the implication of control; leaning, dripping, anchoring in response and resistance to physical forces.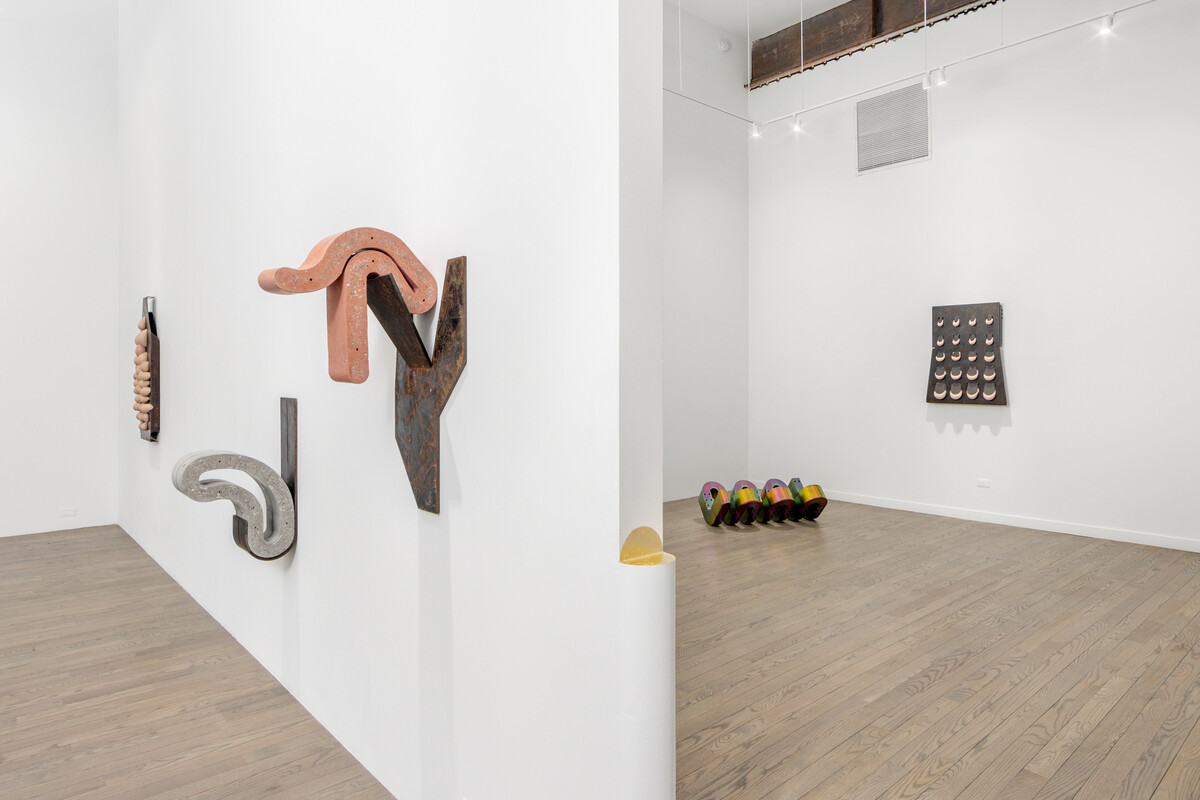 Erupting, dripping, and licking through and around their weighty armatures of metal sheets, Simões returns to the question of what constants exist and continue across and through language, cultures, and forms. Culminating in the
Linguaruda - the collective mouth that speaks it all
(2023) the exhibition suggests that these visual elements, as language, are always malleable. Images as do words speak truth as much as fiction. For Simões, the spaces between what is planned vs. manifested, told vs. understood, written vs. read are the space of possibility. In this way, the exhibition can be read as a
luscofusco
in Simões's artistic trajectory, where the tension between complete control and the possibility of randomness is removed, as is the gap between drawing and reality.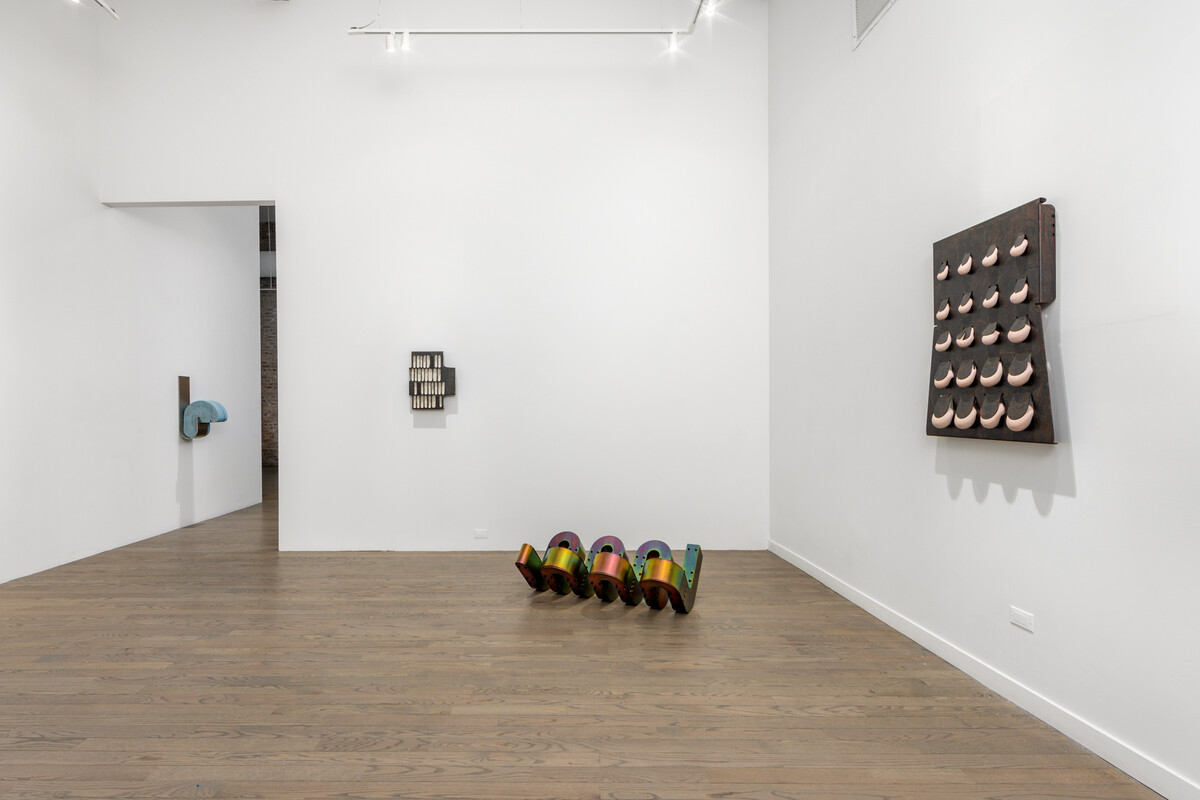 Hyperallergic
Jul 17, 2023