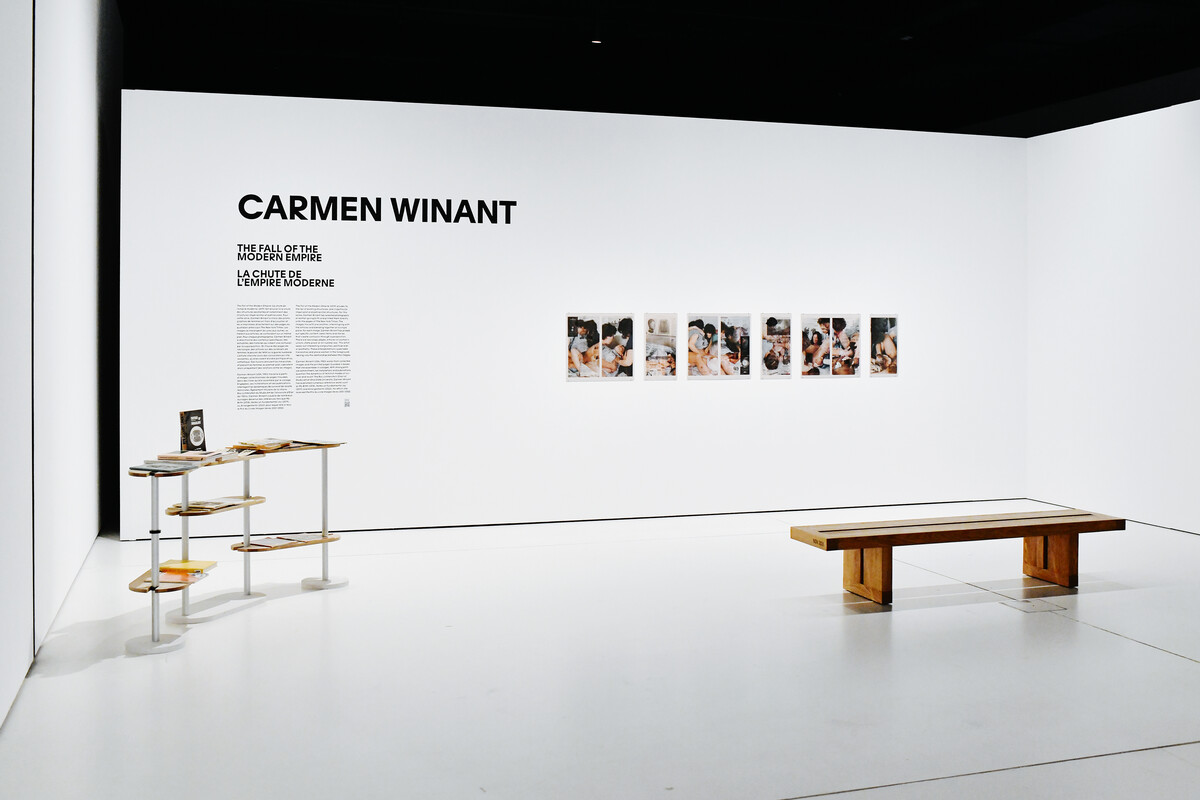 A UNIQUE LIBRARY
For the duration of the show, Photo Elysée will be revealing a selection from its book collection with the creation of a library that snakes through the exhibition space. It allows visitors to browse the books and immerse themselves in the sequences of images.
Bringing together image, typography and text photography books are objects offering myriad creative possibilities. They provide an intimate, tactile experience of a series or subject and give the reader time to appreciate the images and narrative. While social media have become a popular way of sharing pictures, photography books offer an aesthetic experience to immersing one's self in the work of the photographer. Both are structured around sequence, the order of the images, linked with text, captions or commentary.
AN INTERACTIVE DEVICE
Open Books
gradually reveals the thread that weaves itself through the pages. At the centre of the show, Photo Elysée and EPFL+ECAL Lab present an interactive, immersive device devoted to digital books. This experimental approach uses emerging technologies combined with design research to offer a new form of digital exhibition.
Based on the constitutive elements of the book such as the distribution of images and text, the dominant colours or the graphic design, this project aims to plunge the public into the heart of the construction of photographic books and enable them to discover by association other works from the museum's collection. This research also explores how artificial intelligence can be used for cultural content rather than attempting to replace human beings.
HE FALL OF THE MODERN EMPIRE

The printed page is a source of inspiration and a medium for contemporary artists. Photo Elysée has invited Carmen Winant to present
The Fall of The Modern Empire
.
Known for her collages and her work focusing on the representation of women, the artist has printed photos of women giving birth onto pages of the New York Times. The images blend into one another, mingling with the articles and merging in a single shot. For each image, Winant seeks out interesting political and aesthetic harmonies with a page from the newspaper. These fusions cancel out hierarchies, leaving only the relationships between the images.
With this series, the artist tells a story about the way in which women represent themselves and each other. This work is accompanied by a selection of feminist books proposed by Carmen Winant which complements Photo Elysée's library.