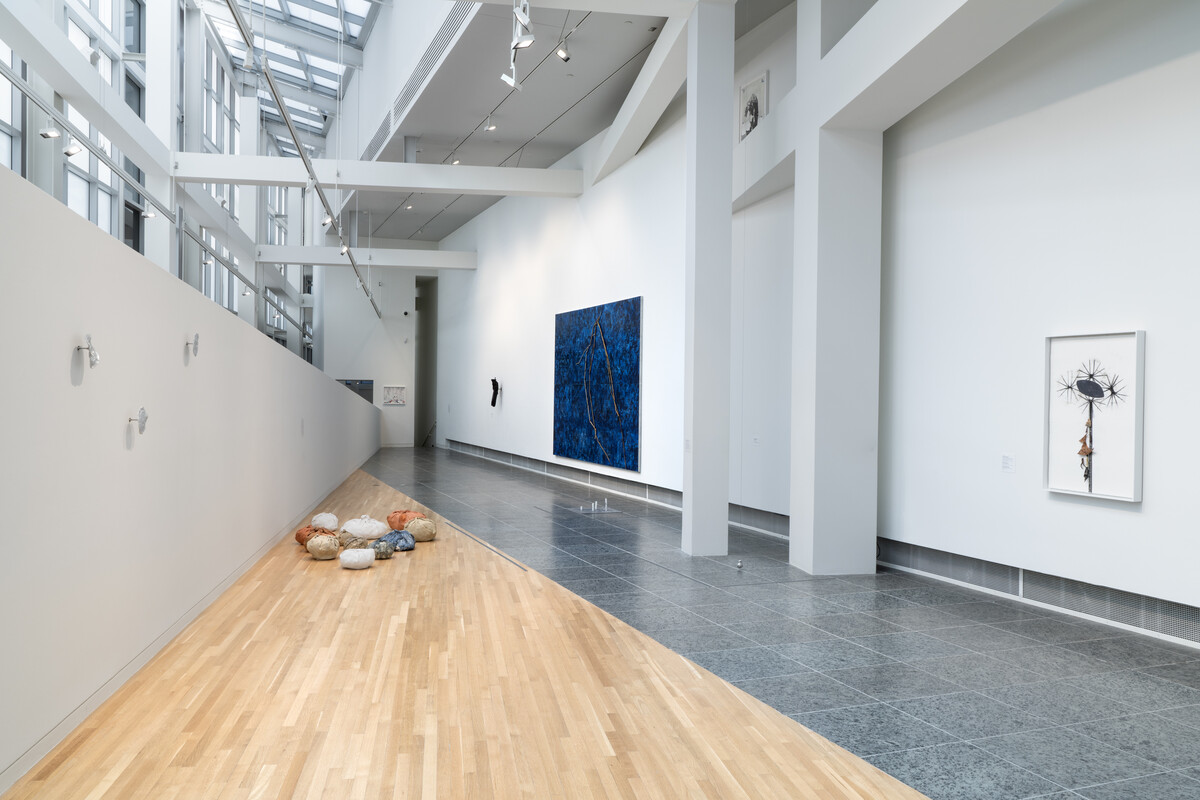 Spanning two galleries, Mendez's exhibition offers a collection of new sculptures, large-scale mixed-media works, and assemblages. The title, from a poem by Canisia Lubrin, emphasizes states of flux and continuous becoming.
Mendez is a first-generation American of Mexican and Colombian descent. His experience being raised in multiple places informs his carefully researched projects. This exhibition continues to explore the historical narratives that have shaped the Americas by reflecting on familial memories and personal stories. Collected from various sources and places, Mendez alters and arranges his materials with poetic precision.
Themes present include ceremony, ritual, symbolism, and systems of knowledge and marking time. This union of ideas is reflected in By which to be embodied, a large-scale wall work. Against a deeply saturated indigo surface conjuring celestial or topographical formations, Mendez has placed carpenter's rulers to symbolize his parents' migration. A new sculpture titled Mundos is a grouping of ceramic forms that resemble cloth bundles used to carry belongings. In the exhibition's titular piece, a trio of silver-leafed arepas made by the artist's Colombian mother represent familial care and longing. Traversing histories, cultures, and continents, Mendez examines cultural inheritance with a panoramic perspective.