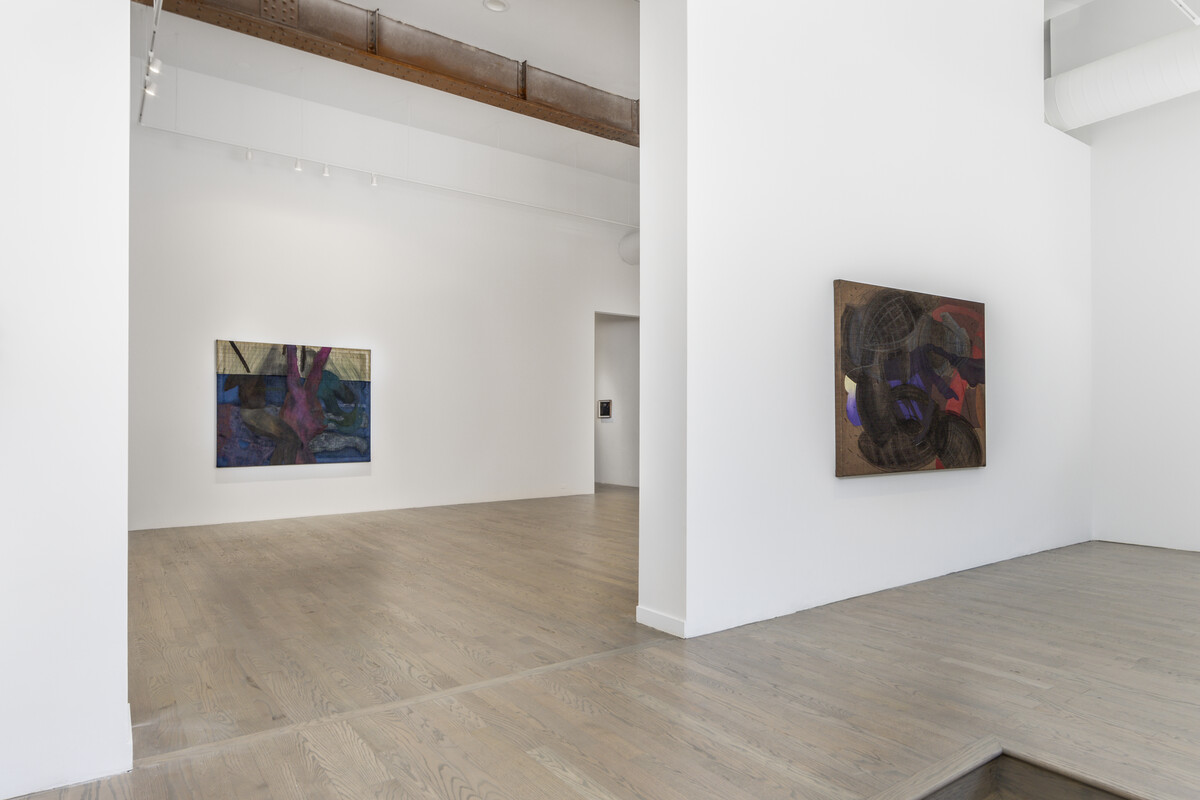 PATRON is proud to present
Songs of silence, yet bluebirds hum
, our second solo exhibition with Brooklyn-based artist, Kaveri Raina. Raina's multilayered paintings emerge from the artist's unique approach to narrative construction; a performed collection of gestures and events that evoke a chorus of abstraction coiled through the threads of visual storytelling. While referencing various sources of imagery from the personal to the art historical, her visual language of recurring, abstract forms are culled from a net of art history, cinema, and fantasy. Painted entirely on heavy, pigmented burlap, Raina transforms the agrarian material into a diaphanous screen across and through which she pours and contours acrylic paint that is then further obfuscated through layers of loose graphite, oil paint, and pastel. Visible on both sides of the porous, rough fabric, the compositions appear as fleeting, momentary constellations of information.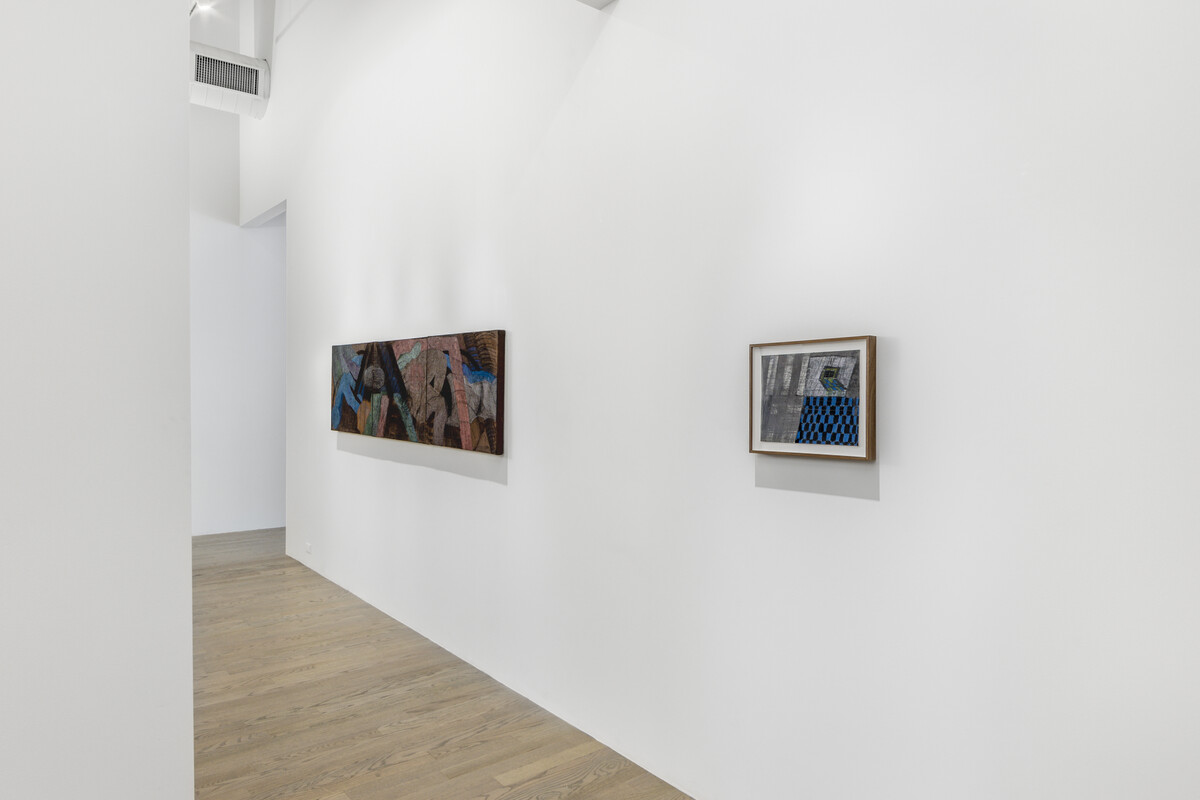 Songs of silence, yet bluebirds hum
showcases Raina's recent paintings as well as an immersive drawing installation. Drawing on an increasingly symbiotic relationship between the artist's works on paper and her paintings, Raina's images exist as flattened forms that appear to fly, fall, and settle across grids, and appear, apparition-like through clouds of graphite smoke. Emerging from the artist's interest in multicultural modes of ceremony and memorialization, the paintings function as contemporary genre scenes, holding extended moments of silence in the aftermath of an obscured tragedy.
A postscript of Raina's previous bodies of work, which foregrounded the whirling fury of the battle,
Songs of silence, yet bluebirds hum
furthers an ongoing narrative: a lead-in, a disaster, an aftermath. Raina follows the whirling, hovering battles of earlier paintings by holding space, letting the dust settle. Functioning as contemporary genre scenes, Raina provides us with only the grave but also the grave diggers. Suggestive figures arrest compositions of reaching, running limbs. Industrial masses grow upwards, backwards. Linear time or depth of field is replaced with bomb cyclones of uncertainty.
The exhibition bears witness to what has, and what may again, occur. In these spaces, emotion is replaced with stasis, anger with a denial of grief, an acceptance of being in the eye of a storm that can, at any moment restart, accelerate, continue. Raina implicates us as witnesses to where past and future meet. As a witness there is an expectation–to recall. Once/if you act you're no longer a witness but a victim, an accessory, an actor. Bearing witness is a solitary act, but also a communal one, rituals are created through a collective bearing witness to, and quiet, if emotive observance of the event, the aftermath of which colors the present.
Painting can be material evidence.