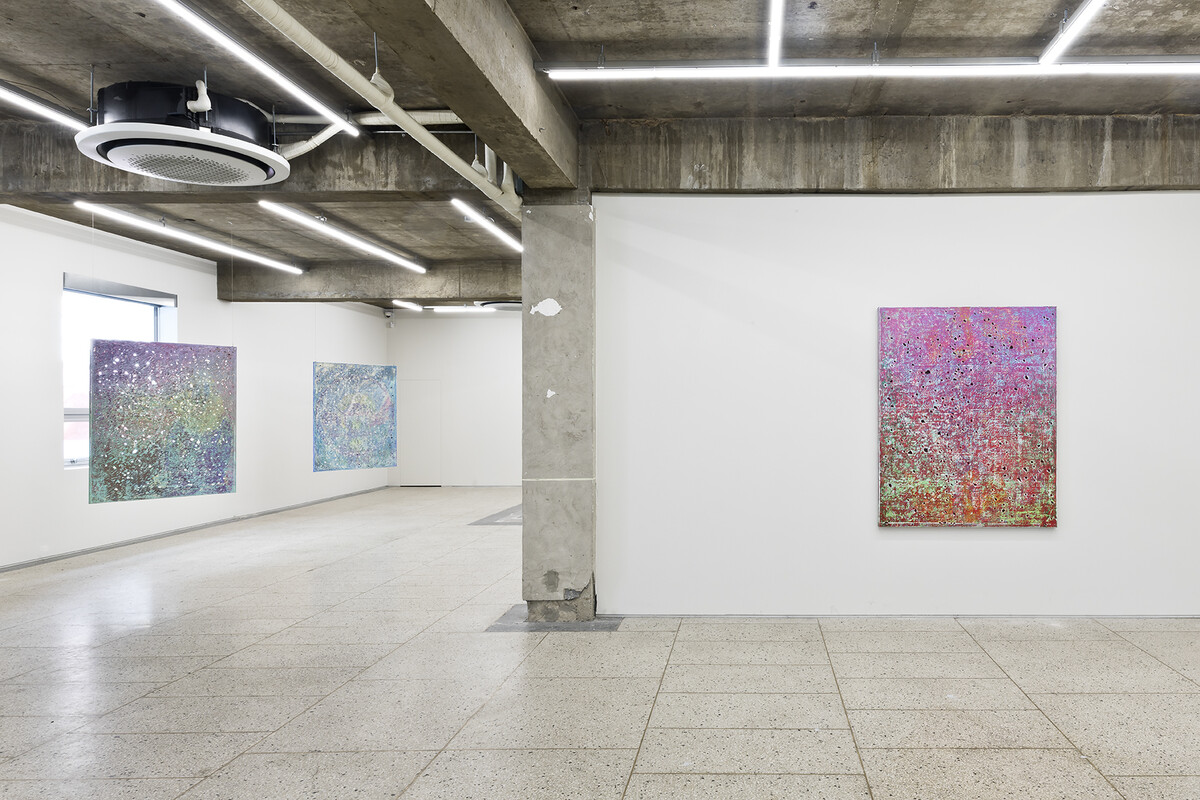 home of the traveler
a solo exhibition of Kadar Brock who is developing a distinctive visual style of abstraction focusing on the artist's gesture and the process of artmaking. Based in Brooklyn, New York, Brock presents his new paintings with a uniquely disruptive and labor-intensive process at his first solo exhibition in Korea. Brock's meditative and repeated action of scraping, sanding, and painting reflects his belief that humanity's karma can be released through contemplation and introspection.
A self-reflective process of expressing how our identities mash together and become a chapter of information is intuitively present in Brock's newest body of works. This practice also reflects Brock's enduring exploration of every layer of his memories scattered through time. The colors and shapes of the "original image," that is, the initial memory of the artist, change over time and merge with his later layers. These images dissolve into others, whereas his works still have traces of Brock's powerful presence by the random scratches and holes on the canvas surface. They randomly incorporate the fragments of background space into the surface and symbolize diverse fragments of the artist's experience that established his perspective of life. Bold in its approach and meditative in its process of deconstructing and reconstructing canvases,
home of the traveler
is Kadar Brock's artistic journey to the past to make better sense of the present.