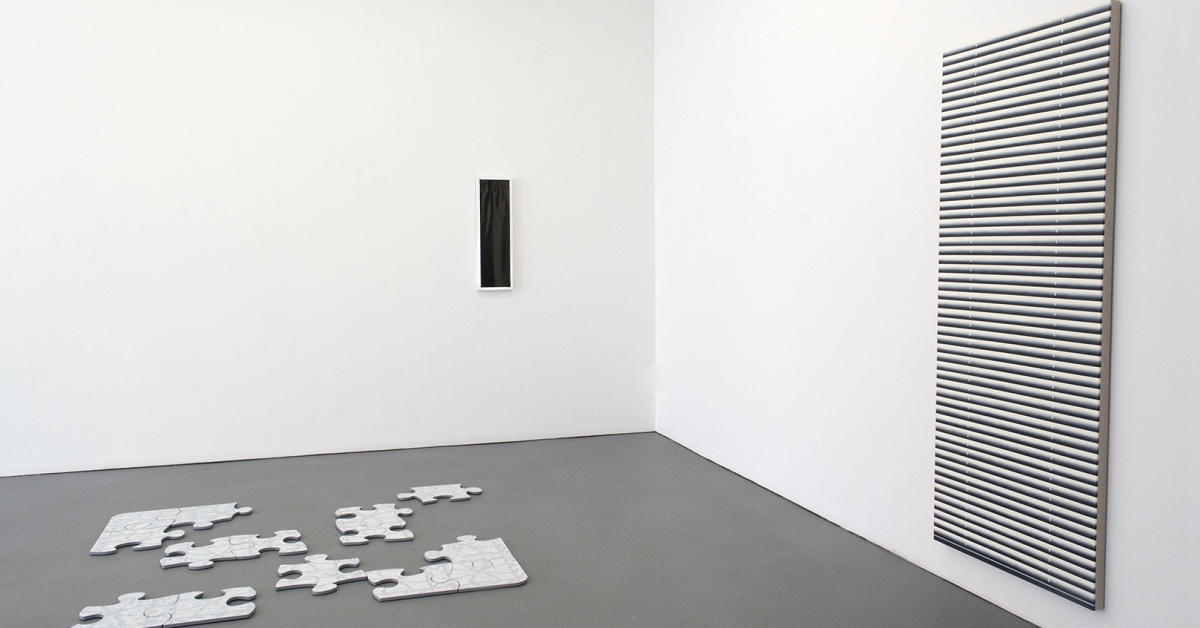 ---
MIKA HORIBUCHI
Draw the Curtain
June 25th– August 13th, 2016
Opening Reception: Saturday, June 25th, 4 – 7PM
PATRON is proud to present our first solo exhibition with Chicago based artist Mika Horibuchi. The exhibition titled Draw the Curtain will open on Saturday June 25th from 4 – 7PM and continue through
August 13th, 2016.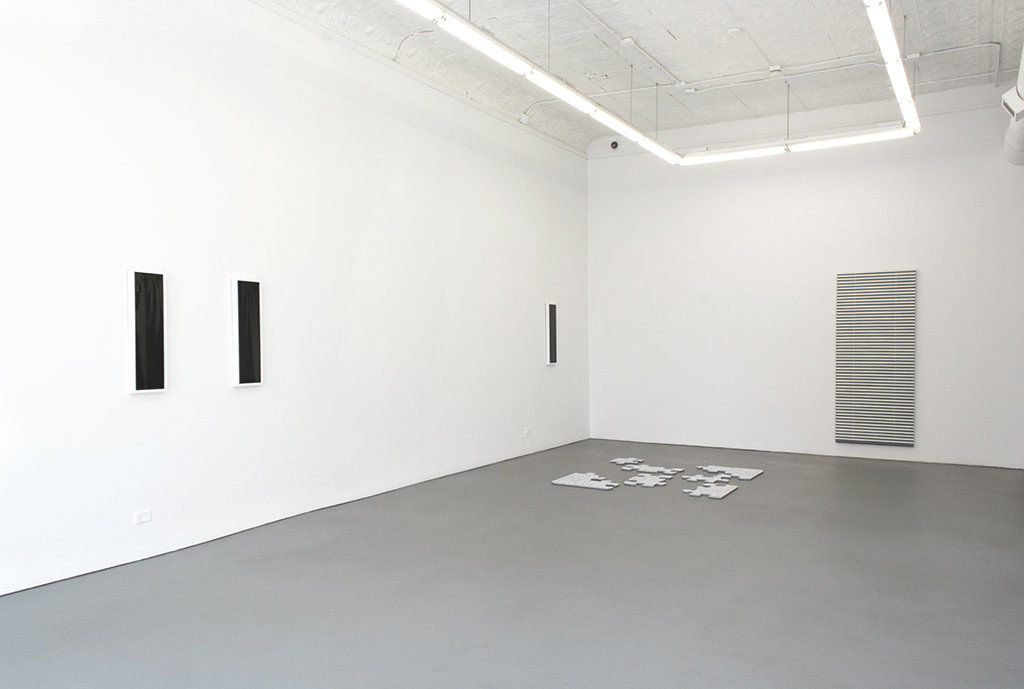 The phrase "draw the curtain" has two contradictory meanings – to pull aside and allow for something beyond the frame to be revealed, and to pull in front of, to conceal. Drawing (painting) the curtain on or off, creating an image, is simultaneously hiding and revealing of something. A curtain is not necessarily supposed to be looked at, rather, when placed in front of us our natural response is to look through it. We are inclined to ask what lies beyond the curtain. Examining the space between materiality and image, perception and deception, the works in "Draw the curtain" addresses ideas of self-referential flatness in painting. The notion of screens and mirrors are introduced as a viewing device that compresses vision and orchestrates a way of seeing, things to look at and to look through. Referencing the eye and its interaction with surrounding realities, illusions and artifice are created while different levels of deception involved in pictorial illusionism are revealed.
Please scroll down to for more installation images of Draw the Curtain
MIKA HORIBUCHI
(b. 1991) lives and works in Chicago, IL. Horibuchi attended the School of the Art Institute in Chicago and earned her BFA in 2013. Recent solo and group exhibitions include Miranda, Anat Ebgi, Los Angeles, CA; No Secret, LVL 3, Chicago, IL; Sub Rosa, Loudhailer Gallery, Los Angeles, CA; Things, Soccer Club, Chicago, IL.