LOUDHAILER is pleased to present
Sub Rosa
, curated by Becca Mann. Featuring works by Megan Greene, Mika Horibuchi, Summer Mann, Claire Nereim, Min Song, Kianja Strobert and Kristen Van Deventer. The exhibition opens with a public reception on March 12 from 6-8 PM, and continues through April 23.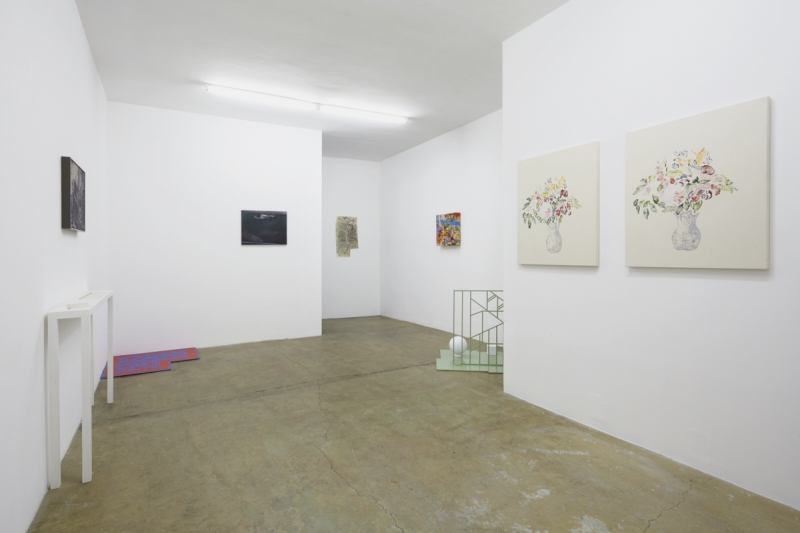 The seven artists included in
Sub Rosa
have developed highly individualistic visual languages. Physical forms vary greatly from one composition to the next, yet there is a unique commonality in the endeavor. The traditional parameters of a discipline are stretched by the introduction of new and ingenious methods, and one medium is pollinated with material aspects of another. The exhibition seeks out zones between categories of 'thing', where the operation of an art object is deconstructed, subverted, or transposed onto another, extradiagetic context.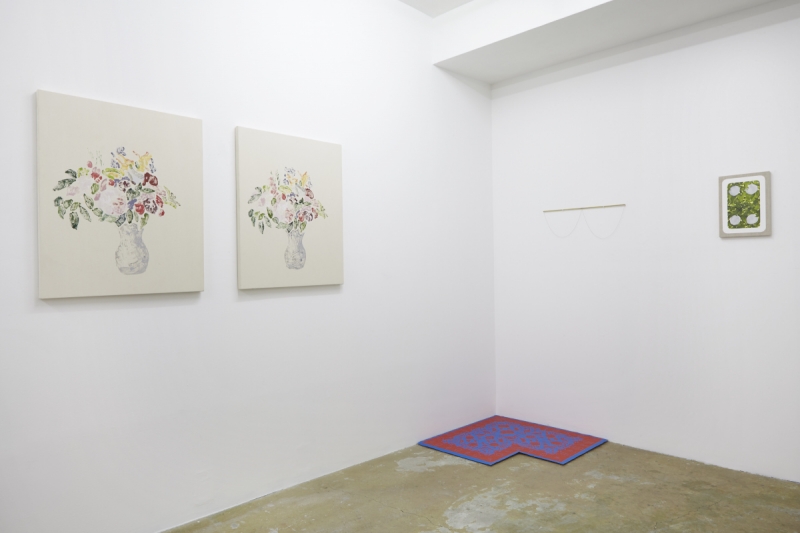 Selected paintings by Summer Mann focus on one theme in her work, where the subject is held in a balance between articulation and obliteration in a field of color, inclement weather, the physicality of the painting itself. Megan Greene's delicate, carefully rendered drawings oscillate dialectically with a violent, apparently haphazard treatment of the paper. Through a matrix of interlocking patterns, negative spaces are created via erasure, tearing and cutting away. Kianja Strobert's latest work melds painting's sensorial language with sculptural forms and phenomenal interactions, combining multiple vocabularies in affective and poetic compositions.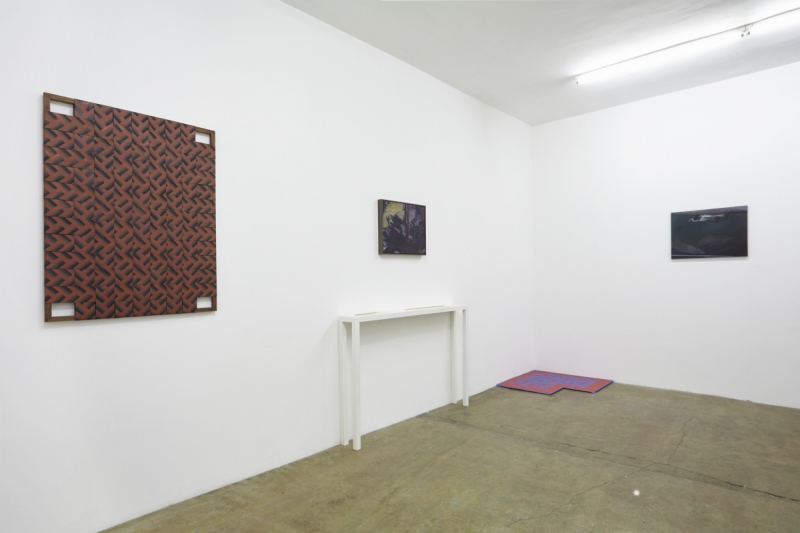 Claire Nereim's
Soft Comb
sculptures exist somewhere between language, symbol and ornament. Taking letter forms and instruments as starting points, but quickly moving in an unexpected direction, the works subvert the classical purpose or function of any of the above categories. Mika Horibuchi's site-specific works Punctation Start and Punctuation End bracket the interior architecture of the gallery space, appearing to hover in the corners, their intense blue and red carpet patterns optically vibrating. Min Song's sculptural floor work references the visual language of architecture and art pedagogy to diagram the comprehension of space and form. Material refinement beguiles our curiosity in the complex apparatus underlying the beautiful surfaces of the works.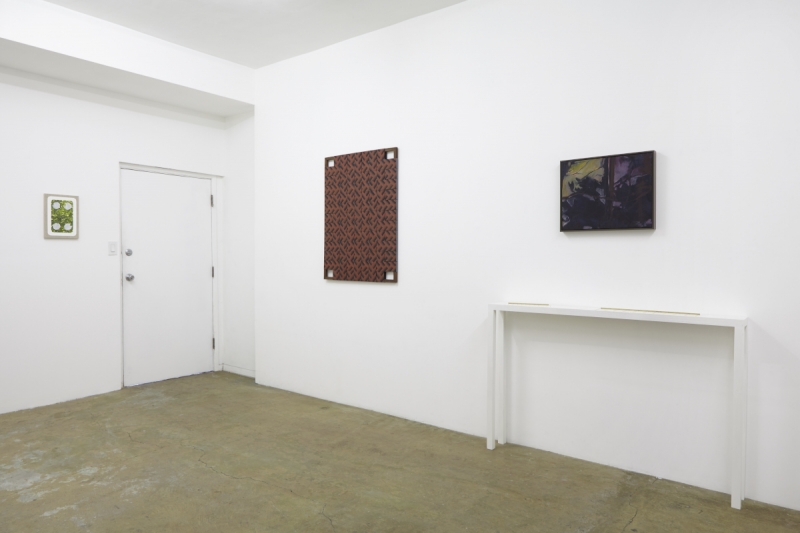 Kristen Van Deventer's pair of paintings, identically titled
Vase of Flowers (After Cezanne, After Redon)
are twins – an indirect mark was made on one, then replicated on the second. The stamped nature of each small field of color is complicated by the presence of unique brushstrokes – evidence of the artist applying paint to her cutout petal and leaf forms. In exhibiting the two works side-by-side, Van Deventer's pieces celebrate material innovation and the radical extrapolation of paintings possibilities.