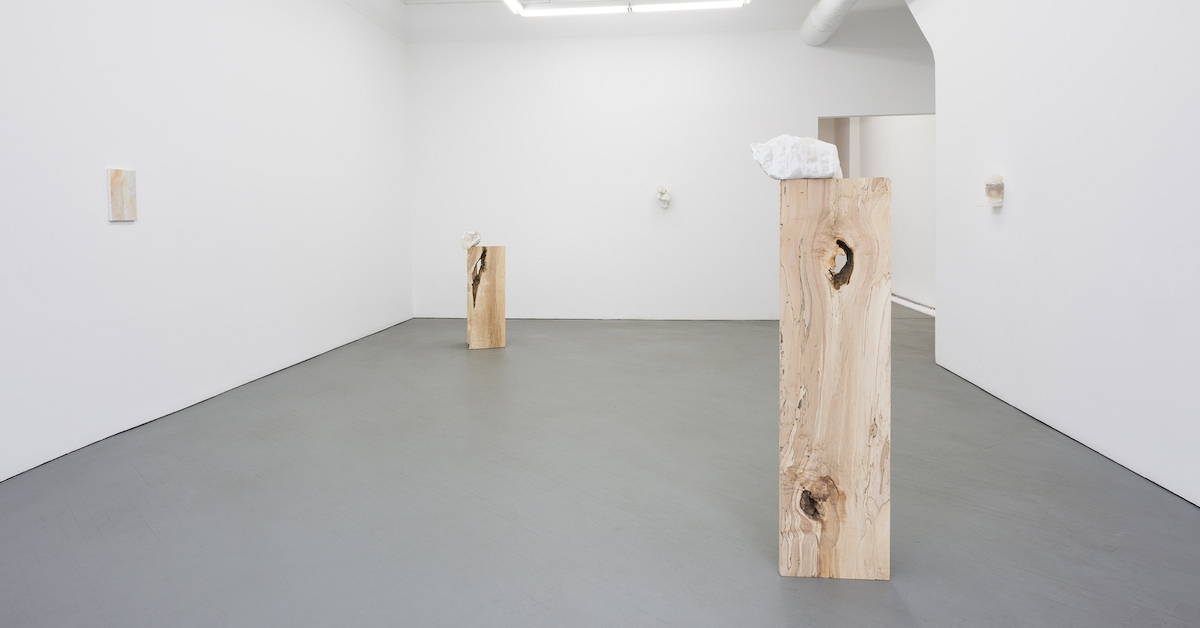 ---
BRYAN SAVITZ
for above a threshold
January 28, 2017 - March 25, 2017
Opening Reception: Saturday January 28th, 2016, 1 - 4PM
"… I look for a moment of silence. A moment where the object appears "natural" to itself. That's the best way I can describe what I do. I carve, arrange, carve, arrange, fit, cut, crack, etc… until its done."
PATRON is proud to present our first solo exhibition with New York-based artist Bryan Savitz. The exhibition, titled "for above a threshold," will run from January 28 through March 25, with an opening reception on Saturday the 28th from 1-4pm.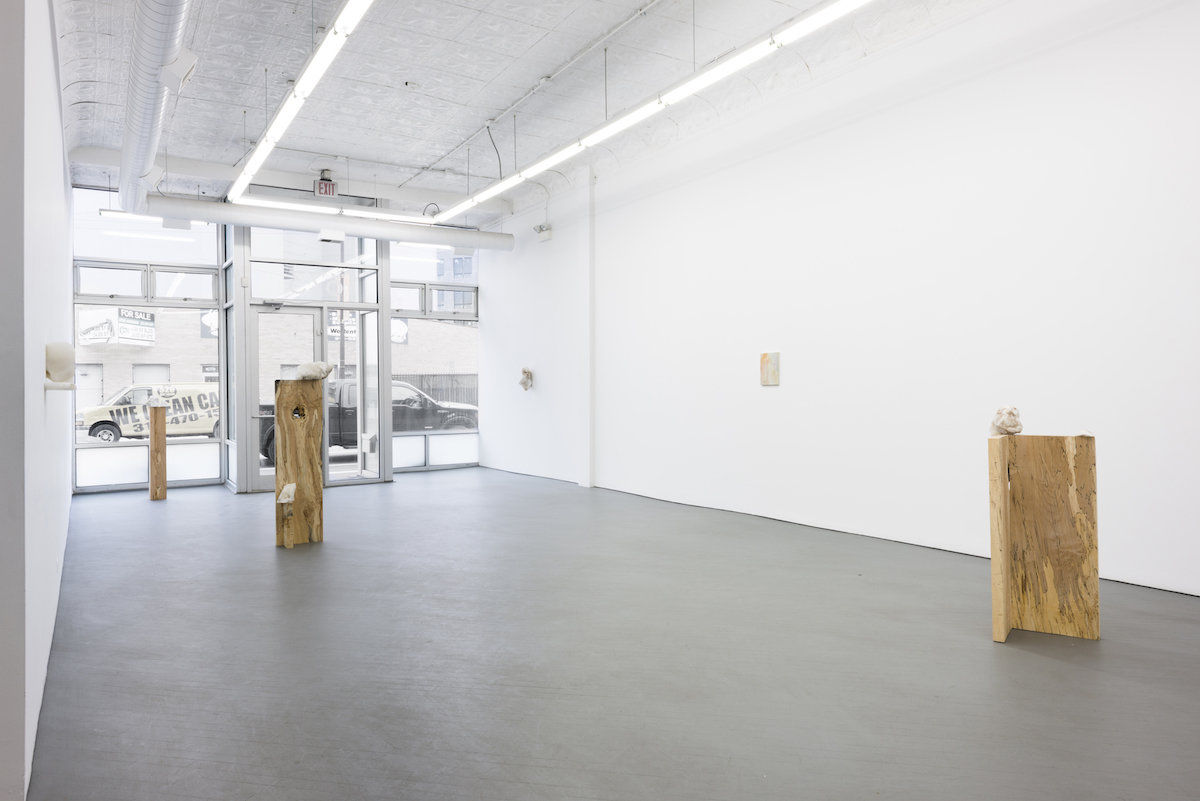 There is a highly detailed approach to the reverse engineering in Bryan Savitz's practice, a system of disassembling and reconstructive decisions that result in subtle mosaics in the form of stone and wood sculpture. Savitz's work is silent; the delicate stone forms are composed of a series of fragments all sourced from a single rock of alabaster, a collection of parts all balancing and functioning in a complex yet subtle reconstructed whole. While some of the fragments remain raw, others are molded and shaped through polishing, cracking and carving. Seamless in their compositions, the reveal to the sculptures' structure is in the details.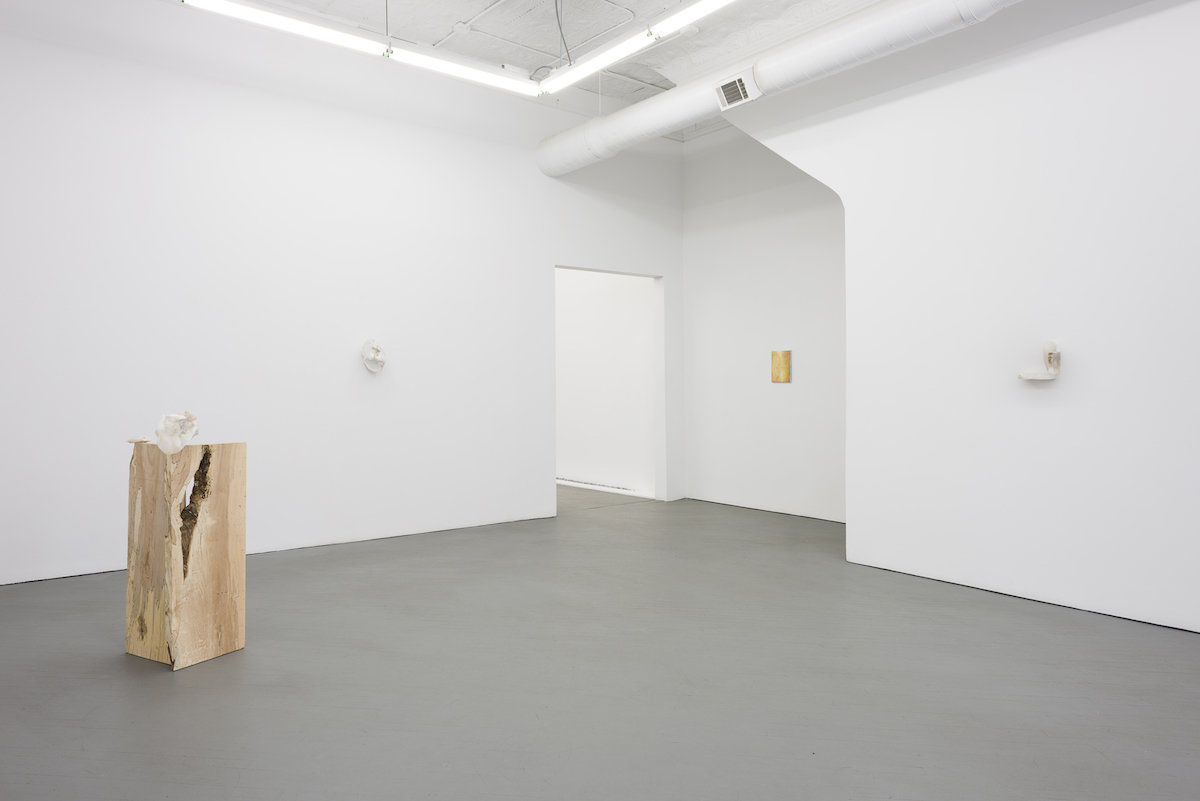 The title of the exhibition, "for above a threshold," stems from an acknowledgement of the physical reality of the material and the gesture the work makes toward illusion. While the composite of the work is elusive, the process of its creation is not intended to be trickery. Matter shapes, matter changes, matter can be sculpted anew and through process of creative and informed ingenuity, divided matter can become whole again. Savitz's process searches for a platform for the introspective, giving the act of cerebral performance a stage through the physical manipulation of material, presence is in what is made present.
Please scroll down to for more installation images of for above a threshold
BRYAN SAVITZ
(b. 1975) lives and works in South Orange, New Jersey. Savitz received an MFA from Hunter College in New York and a BFA from The School of Visual Arts New York. Savitz recently held a solo exhibition at David Petersen Gallery, Minneapolis, MN, titled
Pianos Are Also Heavy
.