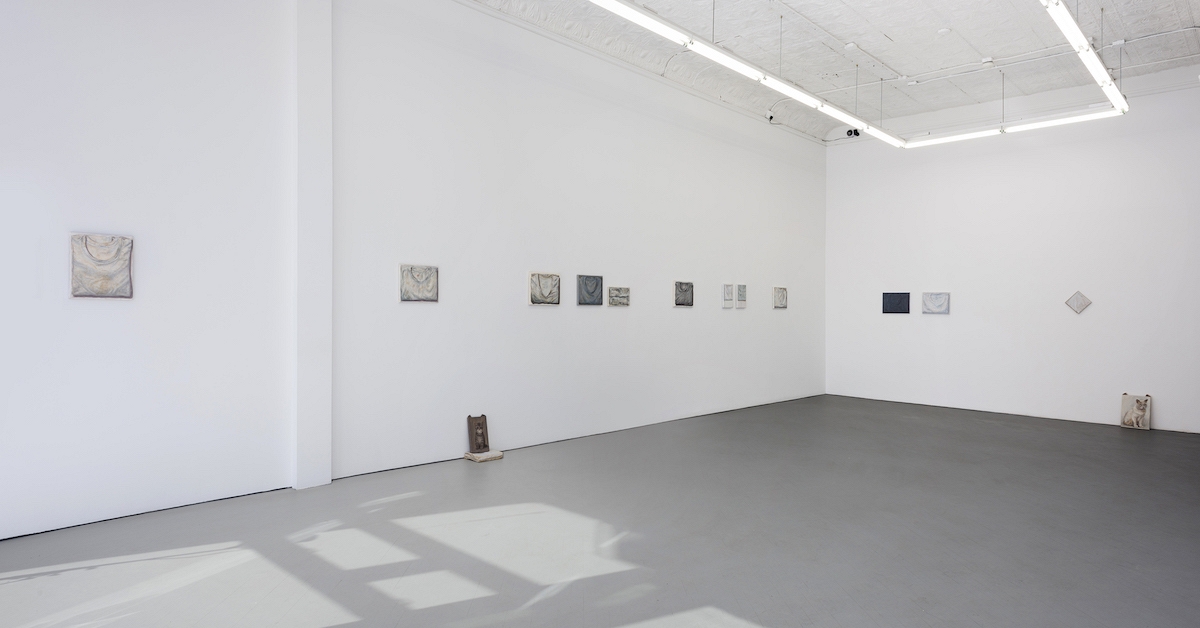 ---
RYOSUKE KUMAKURA
Belongings
April 1, 2017 - May 7, 2017
Opening Reception: April 1, 2017 from 4 - 7pm
..I remember my home, where I grew up, the many details and textures surrounding me as a child. Like dusty air in the dark small storage, mold on the curtains in my room, holding a towel blanket on a hot humid night, mystery drawers, big bookshelves….. it's an attempt to keep something I don't want to lose, rather than to create something new.
- RK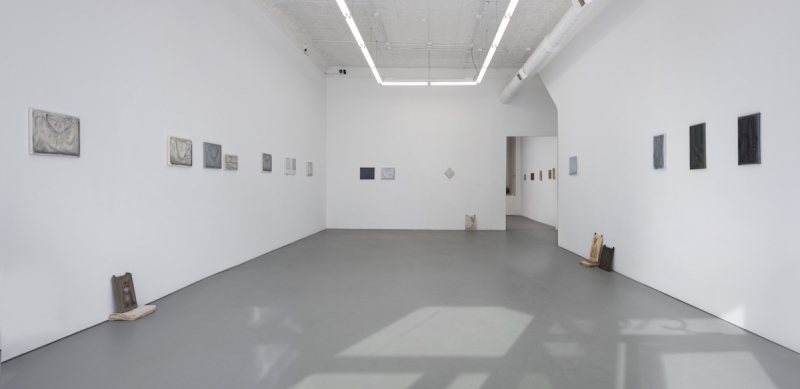 PATRON is proud to present our first solo exhibition with New York-based artist Ryosuke Kumakura. The exhibition titled, Belongings will run from April 1, 2017 through May 7, 2017 with an opening reception on Saturday April 1 from 4 -7pm.
Born and raised in Niigata, Japan, Ryosuke Kumakura's painting practice is an observational exercise on the essence within the everyday objects, possessions, and memorabilia that capture the patina of daily use by individuals, particularly focused on figures within his own life; friends, lovers, and family members. Influenced by the Japanese cultural religion of Shinto and its belief in animism, the belief that everything from nature to inanimate objects hold their own spirit, Kumakura explores his work through a focused lens aimed at portraying the objects' own character beyond that of their human owners. The highly detailed paintings tell a scope of different narratives; paint marks, the stains of repeated use and sweat, rips and tears, all gestures that hint to different histories.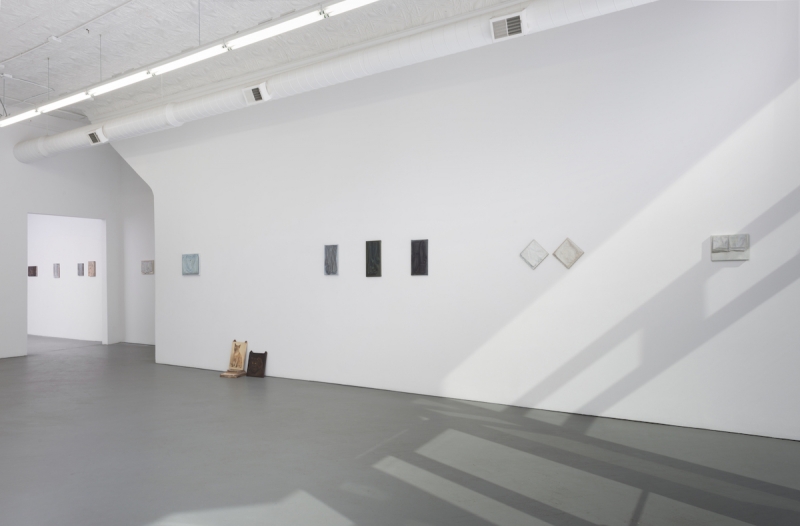 Painted to scale, the groupings of paintings composed primarily of clothing; socks, t-shirts, and handkerchiefs, are created in a uniformed template fitting within a small square or rectangular shaped canvas. The scale is intentionally kept intimate in order to maintain an engagement with the work in which the viewer can relate to the actual hand held quality of the objects portrayed as one would hold them in their original embodiment. Though Kumakura's portraits primarily focus on objects owned by male individuals, a fact the artist attributes to his personal life being predominantly surrounded with men, such as growing up with all brothers and extending into the artist's own personal life as an adult, there is a conscious approach to observing and capturing a gender-neutral array of clothing. Socks, t-shirts, and handkerchiefs are not specific to use by any particular gender, in fact serve as a blank canvas for individuality due to their basic design and universal function as clothing items.
A consideration of presence is an important component to Kumakura's investigation of objects' role in the lives of people. The objects hold memories and stories that pertain to an individual's past history. However, objects also can become characters in a person's story, playing a constant and important role in the everyday narrative and giving their presence a subtle yet impactful purpose. Presence itself is further explored within Kumakura's cat portraits. Always sitting, the portraits capture an animal that is constantly observing but also fills a space and role with presence subtly similar to that of important objects in one's life. The cats become an extension of their environment. Treated as objects in themselves, the portraits of the cats continue in the uniform of the work, square or rectangular shaped canvases however with idiosyncratic folds at the top mimicking ears.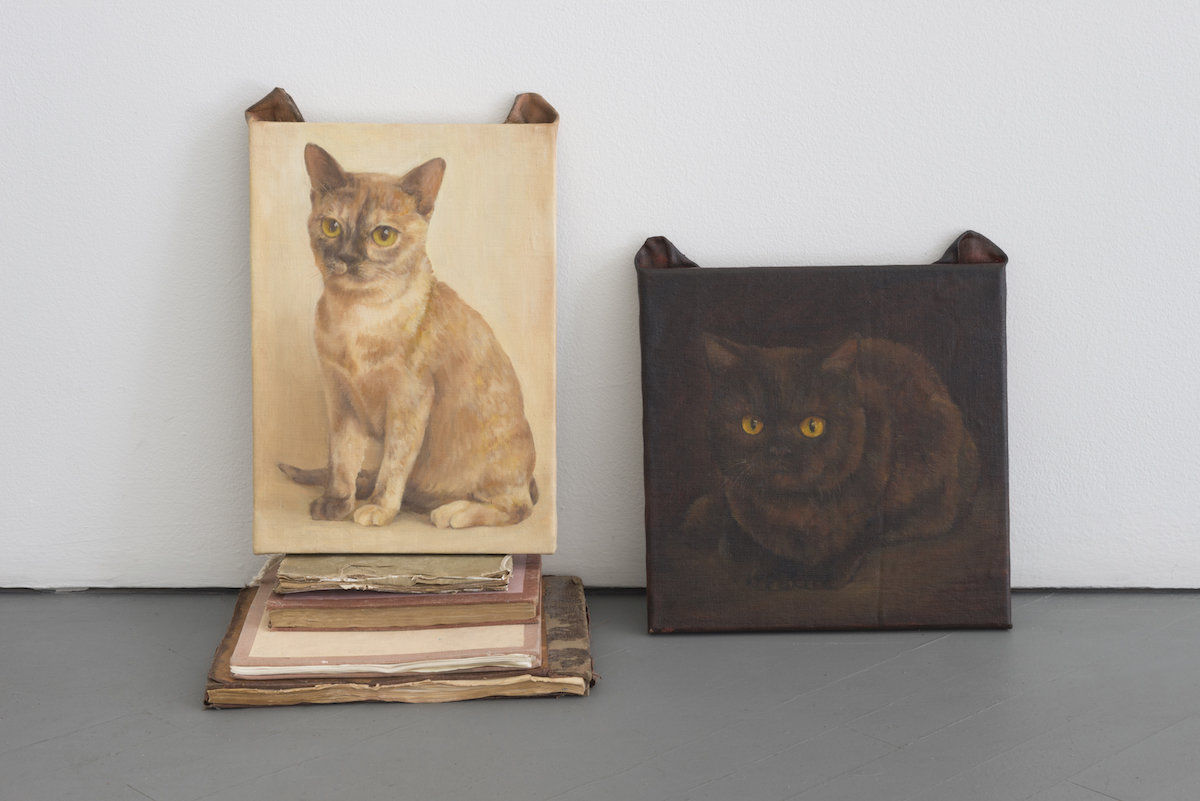 The title piece, Belongings, is a multimedia site-specific installation that serves as a form of self-portraiture within a presentation that is driven by an observation of others. The work is an in-situ capture of the artist's own marks and remnants from the creation of quick gestural study paintings. Old photos from his childhood in Japan inhabit the installation, along with with evidence of objects previous presence within the installation, paintings, pinned drawings, and ephemera.
Please scroll down to for more installation images of
Belongings
RYOSUKE KUMAKURA
(b. 1981 Niigata, Japan) lives and works in Brooklyn, NY. Kamakura received his MFA from the National Academy School of Fine Arts in New York in 2011 and a BFA from Tama Art University in 2004. Selected exhibitions include an upcoming solo exhibition at PATRON, Chicago IL, 2012 National Juried Exhibition, First Street Gallery, New York, NY; Sweet, Studio Place Arts, Barre VT; Art Rescue Team for Japan, Williamsburg Art and Historical Center; Gathering Hope: Charity Exhibition for Japan, The Japanese American Association of New York, New York, NY; We are One, Gallery61 (New York Institute of Technology), New York, NY; Charity Exhibition for Earthquake and Tsunami Victims in Japan, National Academy School of Fine Arts, New York NY.