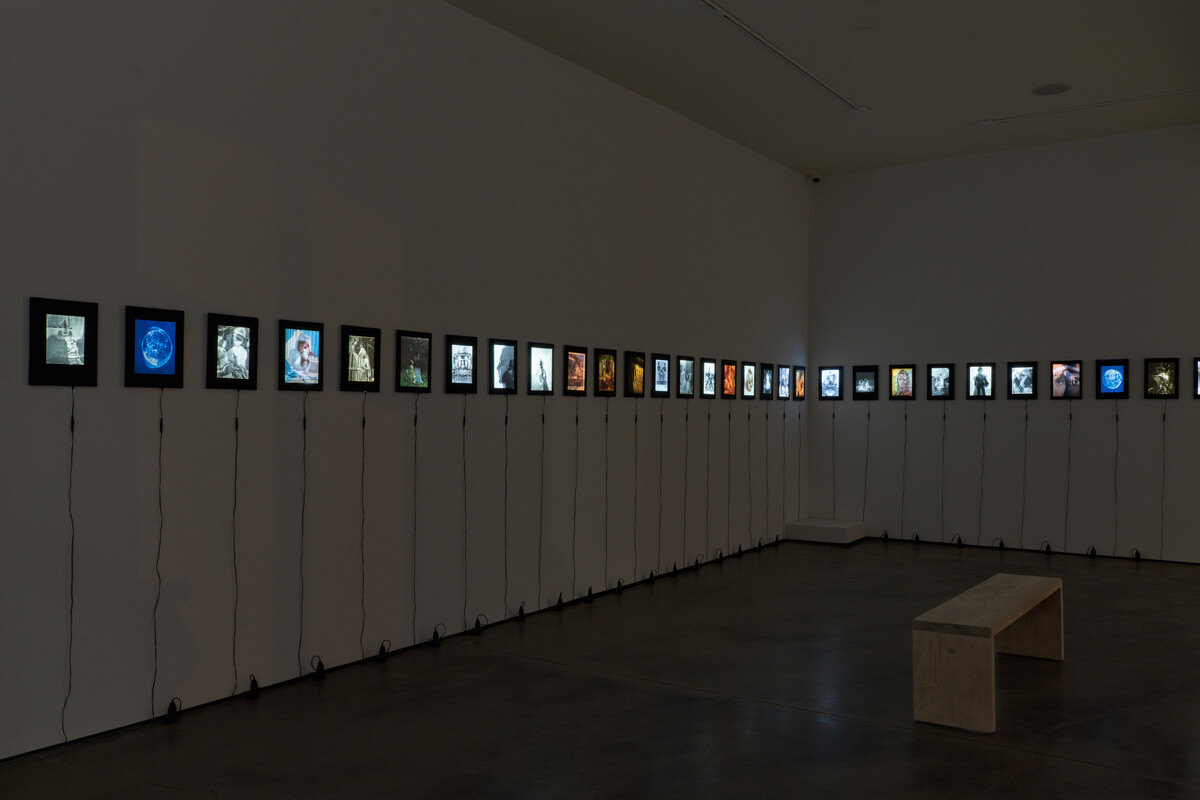 Carmen Winant is a writer and visual artist who explores representations of women through collage, mixed media and installation.
The title for this exhibition is drawn from the Marxist feminist scholar and activist Silvia Federici's writings on the 'discipline of sexuality' under capitalism in her book Witches, Witch Hunting, and Women. In Federici's writing "The neighbor, the friend, the lover" are general categories into which women are placed culturally.
Consisting of found, double sided images illuminated on lightboxes and displayed in a darkened gallery, the exhibition's suggestive presentation creates an ambiguous but at the same time poetic and finely tuned story.
Revealing the often-invisible experiences of women as well as feminist strategies for survival, revolt, and self-determination, Winant aims to highlight the power of photography and print in representing how women view themselves and how the medium can serve as a tool in the struggle for individual autonomy and self-representation.