Volta Answers Armory Week's Need for New Voices
Mar 3, 2016 / by Kat Herriman / Blouin ArtInfo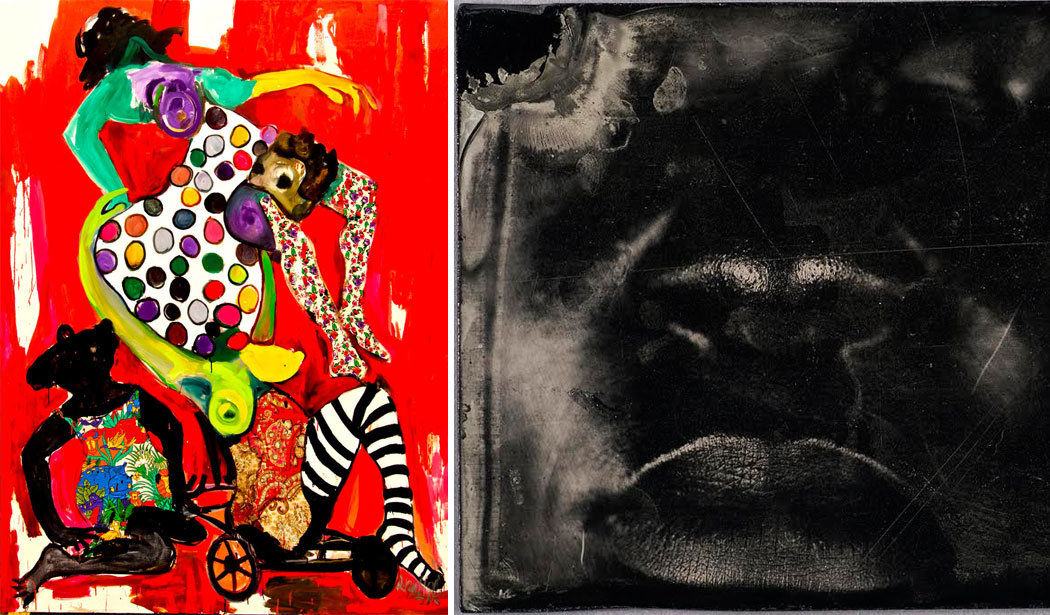 Usually underrepresented at international fairs, African galleries, artists and curators feature heavily at the current Armory Show thanks to the efforts of this year's Focus section curators, Julia Grosse and Yvette Mutumba. While not everyone took the theme to heart, some dealers decided to get in the spirit by diversifying their roster. Meanwhile, just down the river at Pier 90, the exhibitors at Volta New York seem to be already on it. A trifecta of booths exploring black identity, in particular, stands out in the fair's sea of up-and-coming talents.
The Museum of Contemporary African Diasporan Arts (MoCADA) booth is covered top to bottom with the work of 25-year-old artist Tschabalala Self. The recent Yale graduate has quickly earned institutional attention for her fibrous take on figurative painting; her piece "Bodega Run" is now on view the Studio Museum, as a part of a group show titled "A Constellation" featuring the other young artists including Andrew Ross and Sondra Perry. Abstracted by her unusual collage method, Self's images of black women feel simultaneously powerful and fragile. Paradoxes conceived on canvas, the works demand a more engaged look at the female body.
Back-to-back with MoCADA's presentation, the Zimbabwe-based First Floor Gallery Harare shows the wildly colorful figurative paintings of Wycliffe Mundopa, a 29-year-old artist living in Harare, which draw on Mundopa's love-hate relationship with his hometown. Alternatingly obscured and detailed, his figures are animated by an organic fluidity. The exuberance of Mundopa's paintings calls to mind Renoir's energetic cafe scenes where public and private life intertwine.
Further afield, one finds the haunting images of Myrna Greene at the Chicago-based gallery Patron. Terrifyingly beautiful, her fractured self- portraits printed on black glass examine ideas of depth and perception on multiple levels. These petite images, hung neatly in a row, encourage close inspection, a rare experience of intimacy amid the bustle of an art fair. With each image a new body part is discovered but the artist's puzzle is never made whole. On an adjacent wall, Greene's other photographic experiments look at the body through an equally blurred lens. Using the chemical negative rather than the print, her portraits reduce their subjects to inky shadows, keeping the viewer constantly at a distance.
These booth, tied together not by theme but by sentiment, stand out for their dedication to new voices over purely commercial concerns. Lending critical real estate to individual artists with strong, singular visions, they forgo the comfortably familiar recognizable in favor of the bold — an encouraging sign to find at a fair.
Volta New York runs through March 6 at Pier 90, West 50th Street at 12th Avenue.