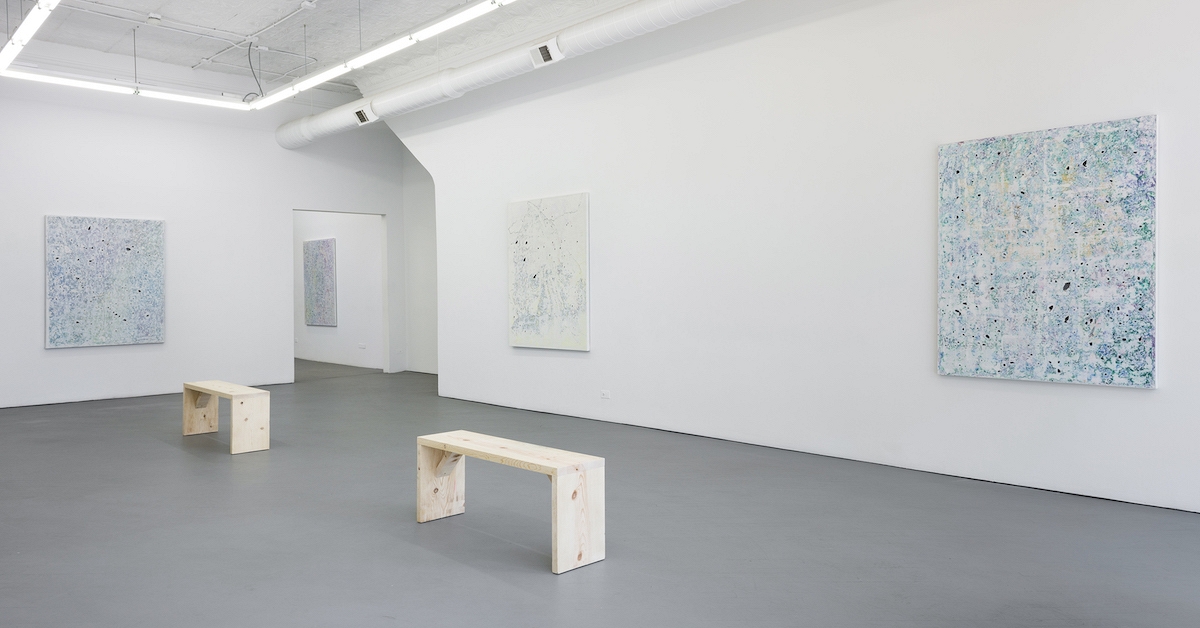 ---
KADAR BROCK
summon artifact
May13, 2017 - July 8, 2017
PATRON is proud to present our first solo exhibition with New York based artist Kadar Brock titled
summon artifact
. The exhibition will open with a reception for the artist on Saturday, May 13 from 5 to 8PM and will continue through July 8, 2017.
Traces of time are evident within the complex textures and surfaces of Kadar Brock's work. Brock's practice is a collection of documentations. Records of performative acts of erasure and self reflective edits, consciously undoing that of which is just as consciously done through a system of laborious processes. Through a repeated system of painting, sanding, priming and scraping, Brock's paintings are a result of a compilation of multiple compositions stacked on top of each other then merged through the act of eradication. What results through the process is an abstraction which subtly gestures at the information beneath. A series of ruptures and tears on the surfaces of the canvas, resulting from the physical strain the work goes through, co exists with the various exposed layers of paint. This survey of artifacts, traces of Brock's decisions towards the making or erasing of a mark, are an ongoing dance of informational accretion. The resulting data is one which informs and reveals through absence. An absence which allows for a space that embraces failure as part of a creative process and serves as platform for the consideration of that which withers away or is retracted in balance with the act of erasure itself.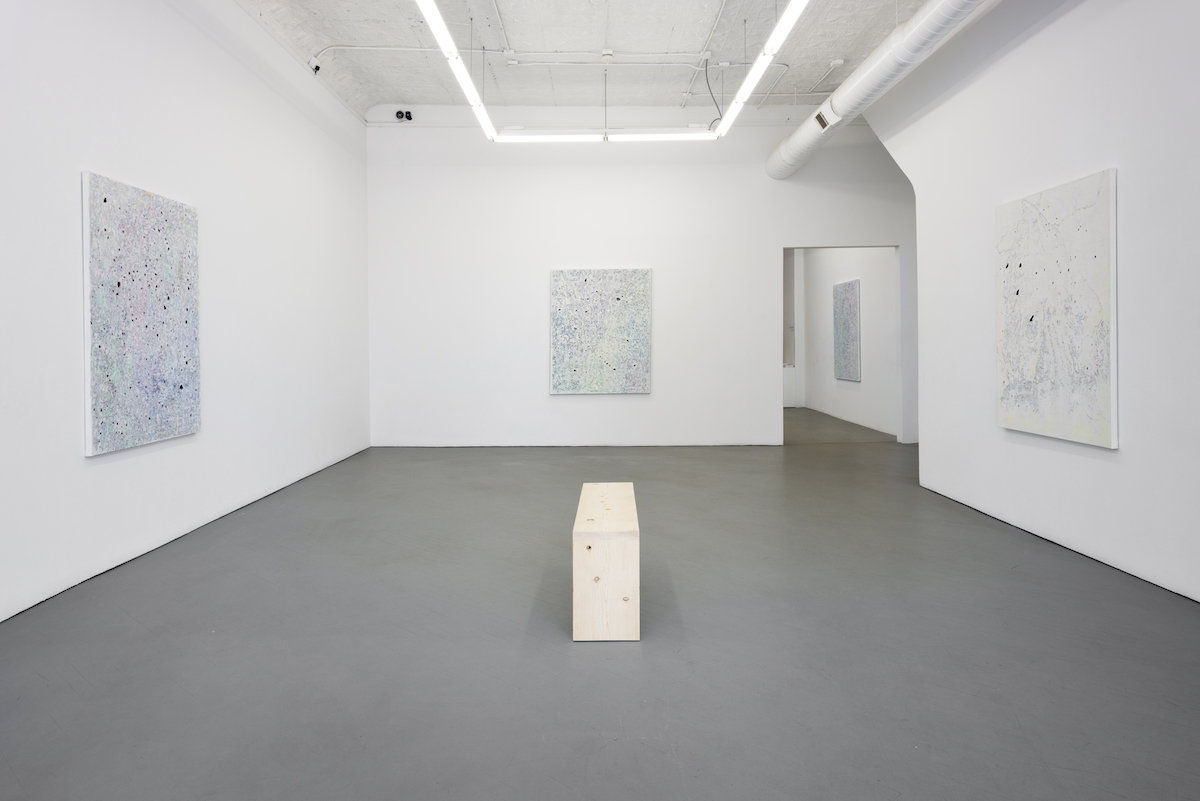 While Brock's work has always been informed by imagery its been most commonly concealed by the layers of the process of erasure. The work in
summon artifact
takes a step forward in allowing some of this information to come through on to the surface and allow for a glimpse into the sheets of information that form the work. Predominantly composed from personal and everyday observations, the imagery ranges from landscapes of the Swedish country side to figures and scenes from Manga and Japanese-animation narratives addressing post apocalyptic story lines. The titles of the work give clue to these visual references, presented as run on sentences such as
fallen god warrior fallen god warrior 1 green swedish landscape
. The layers are revealing, yet linguistically abstracted similarly to the work itself as though to reinforce that they are but glimpses and components of a larger whole, a collective presentation of layers.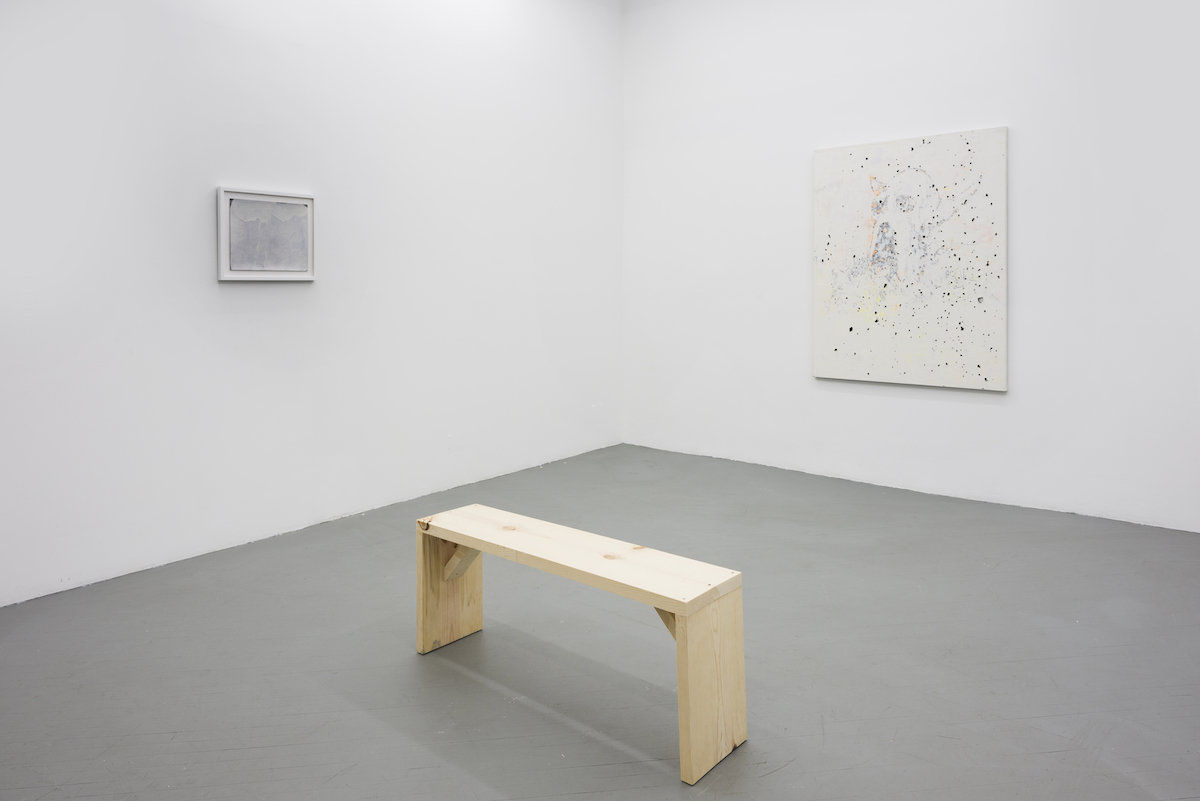 A consideration for time is pivotal to Brock's practice, both as a collaborator in the gradual process the work undergoes in the studio and as an invited component in the engagement and experience for the viewer. Time makes itself evident physically through the erosion and accumulation of material but it is in the presentation of the work that Brock explores the ephemerality and actual experience of time as an important component of the paintings. As an incentive to invest time with the work, Brock has created a series of benches placed through out the gallery, creating the option to sit and slow down. This gesture aims to provide a platform for the consideration and unraveling of the work, allowing for the layers to reveal themselves through their physical inherent systems of meditative stages.
Please scroll down to for more installation images of summon artifact

KADAR BROCK
(b. 1980 New York, NY) lives and works in Brooklyn, NY. Brock received his BFA from TheCooper Union School of Art in 2002. Selectedexhibitions include,
gifts ungiven
,Vigo Gallery, London, UK;
Cause The Grass Don't Grow and The Sky Ain't Blue
, Praz Delavallade, Paris, France;
cast with flashback, cast with flashback
, Almine Rech, Brussels;
unburial rites
, Vigo Gallery, London, UK;
scry 2
, Gallery Diet, Miami, FL;
dredge
, The Hole, New York, NY;
Theory of Forms
, PATRON, Chicago, IL;
Space and Matter
, Sperone Westwater, New York, NY;Surface Tension, Flag Foundation, New York, NY;
Summertime
, Galerist, Istanbul, TR;
Brand New Second Hand
, Vigo Gallery, London, UK;
3A Project: Abstraction-Absorption-Attribution
, Bodson Gallery, Brussels, BE.