Kadar Brock: summon artifact
Jun 13, 2017 / by Alan Pocaro / Delicious Line
Brooklyn-based artist Kadar Brock delivers a concentrated exhibition of paintings and drawings tinted with the vaporous pastel hues of Monet's late work. Impressionism, with its subtle depictions of shifting light and form, of realities glimpsed but not clearly seen, is an appropriate metaphor for the results.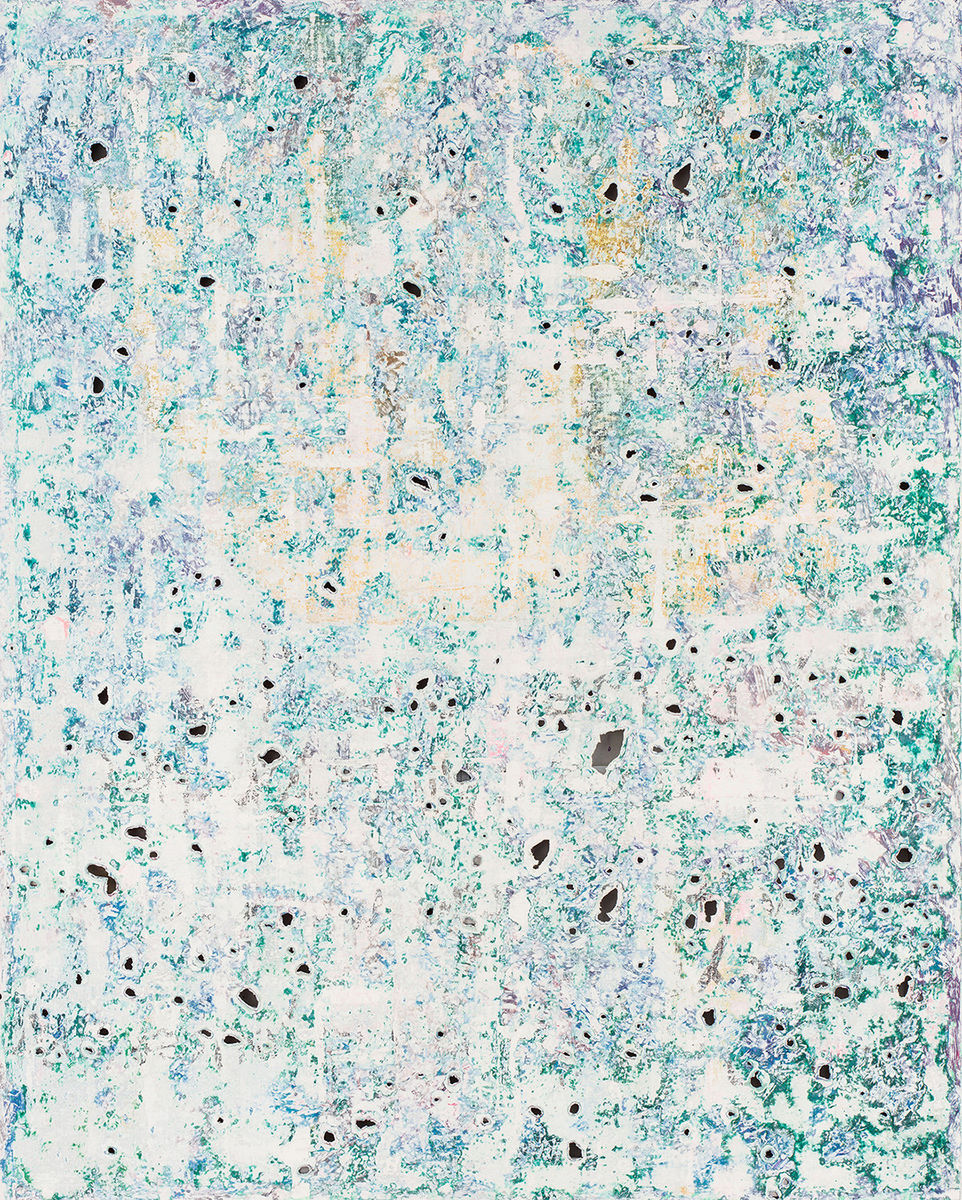 Like most of the show's works, the variegated surface of
green teal brush strokes brush strokes hannah cursed seal
is peppered with holes and small tears - a telltale sign of Brock's aggressive application and sanding technique. But these ruptures read as graceful marks floating effortlessly among the crisscrossed limbs and distorted foliage of some half-remembered primeval forest.
Other pieces pay homage to the artist's interest in Manga and post-apocalyptic narratives, but as his images acquire easily legibility, the creative engine seems to sputter. Like any good mystery, the paintings in "summon artifact" succeed by alluding to what might be present, real or imagined.