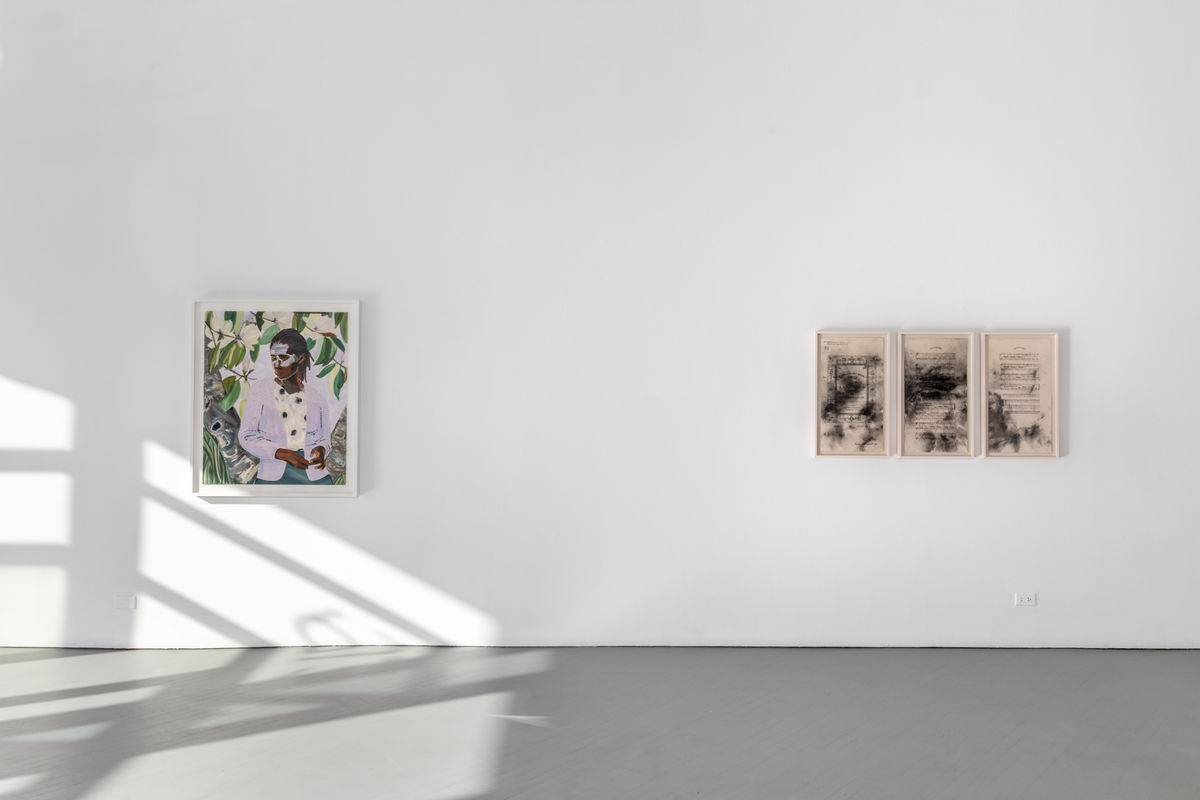 PATRON is proud to present a two-person presentation of new works by Greg Breda and Bethany Collins. The practices of both artists converge in recent works through their focus on Floriography - the language of flowers and their use as signs and symbols. This presentation was featured in Art Basel | OVR: Miami Beach, running from December 2 -8, 2020.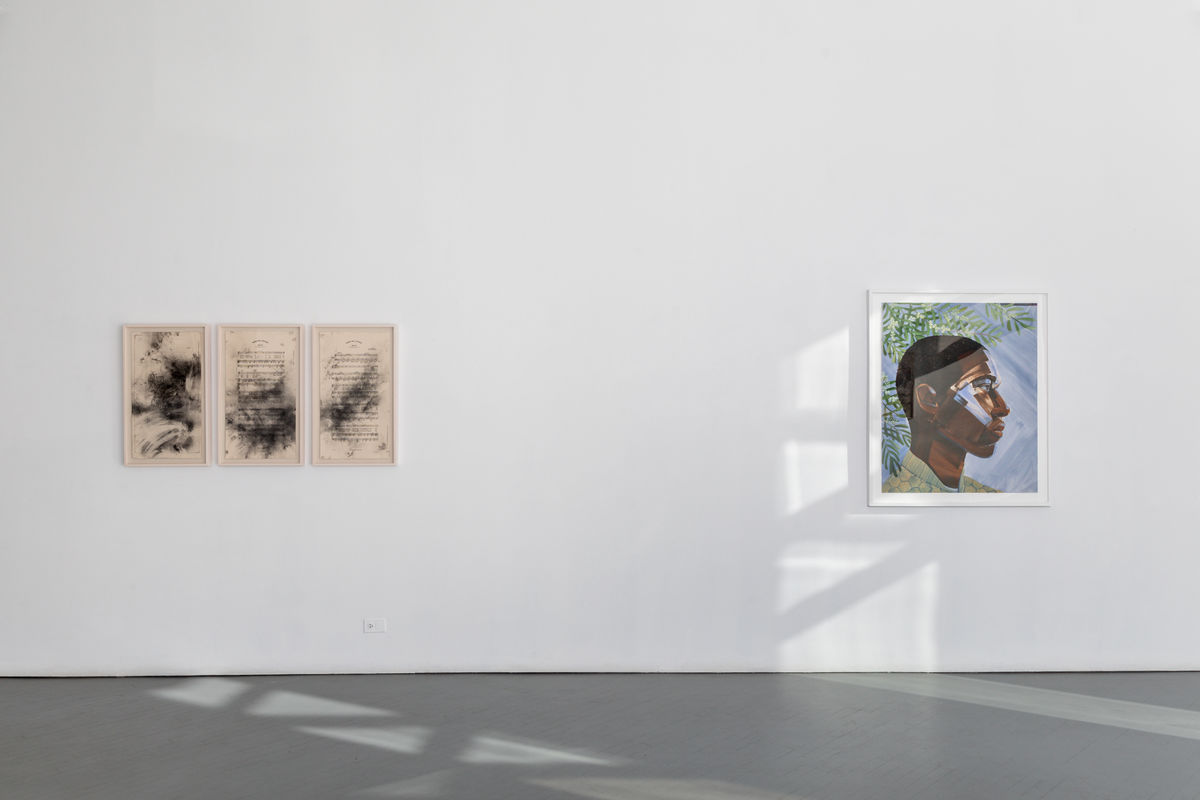 In 19th century Victorian England, Floriography saw a resurgence as a covert method of communication. Between 1827 and 1923, there were at least 98 floral dictionaries in circulation in the U.S. alone and the creation of "Talking Bouquets" enabled the sharing of messages otherwise difficult to speak aloud. Likewise, state symbols — from flags and anthems to poems and flowers — continue to stand as a visual representation of a people, their history, and their shared values.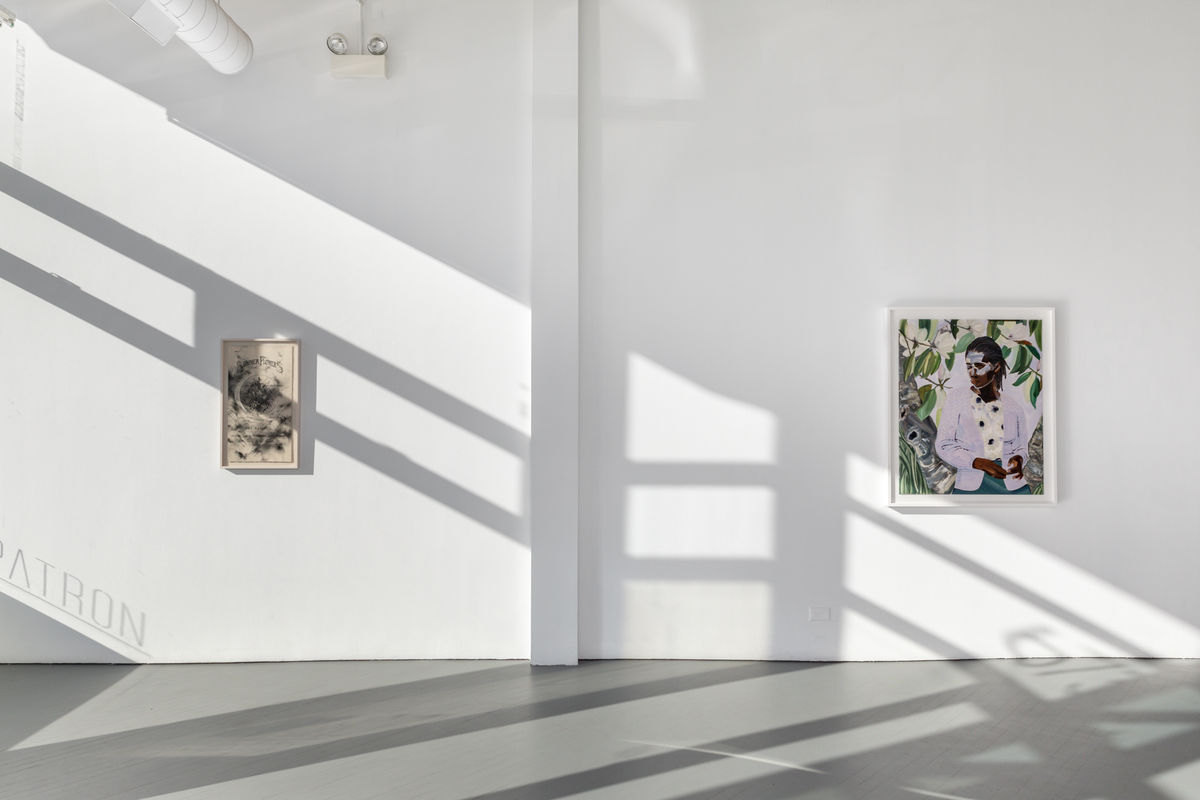 Originally from Montgomery, Alabama, Bethany Collins' work remains rooted in the history and memory of the American South. Drawing from archived news journals, literature, and both institutional and personal archives, Collin's practice focuses on language as a platform to engage questions of race, identity, politics, and universal human conditions. For Art Basel Miami Beach Nova, Collins debuts a new body of work that considers the history and symbolism of the rose in American ballads. The series engages 19th century ballads sourced from the Library of Congress' Songs of America collection. The collection traces American History through popular, traditional, and sacred songs from the nation's founding until the present. Choosing songs with rose motifs, Collins complicates the varied meanings of America's national flower, such as "You are all that is lovely" or "Give an account of yourself", and our shared national identity. The charcoal drawings atop each song reference 19th c. American Romantic painters who evoked the impending crisis of civil war through a wounded landscape, stormy skies or turbulent seas.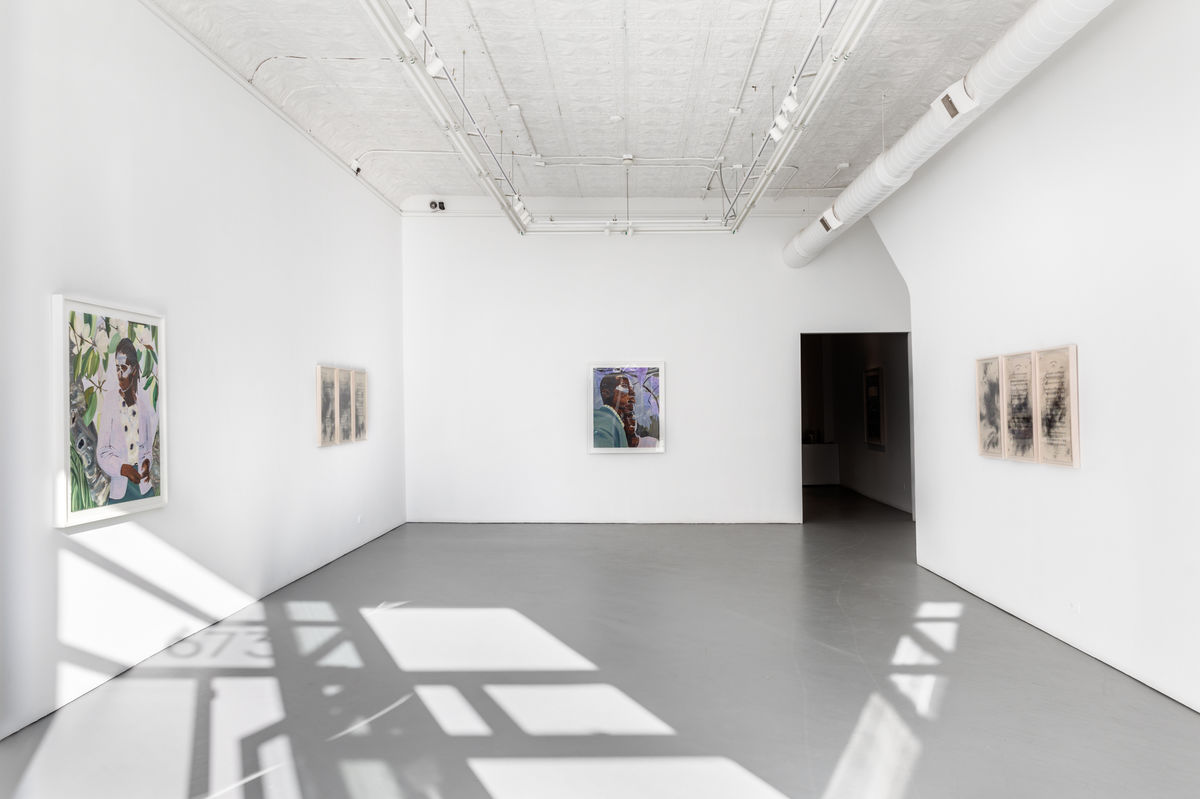 A similar power pervades Greg Breda's portraiture. Rendered on vellum, a material which both absorbs and reflects light, he depicts invented figures in moments of solitude and introspection within personal, and often interior, spaces. The duality of vellum's materiality allows for the layers of Breda's bold brush strokes to interact with light, highlighting the color complexities within the figures and their environments. Self taught, Breda draws from a range of art historical symbolism, from patterns and fruits, to the consistent incorporation of plant life and flowers, to emphasize an emotion or tone. Within each work, Breda includes a variety of botanicals such as Fig Trees, Proteas, and Cherry blossoms, among many others, to form a collection of allegorical references to enlightenment. This presentation is comprised of three new paintings that depict figures ensconced in natural, floral environments. In
We, Like the moon
, 2020, Breda renders a couple in a moment of tender quietude against a backdrop of vibrant purple Wisteria. Historically, Wisteria symbolizes long life and immortality and its abundance is thought to signify the expansion of one's consciousness.
Lifting Gravity
is set against a backdrop of a Magnolia tree, a symbol of strength and beauty, while
First Light
depicts a male figure surrounded by flowering olive branches, a nod to peace and settling conflict. Together, and in the backdrop of this particular social and political moment, Breda's use of the poetic language of flowers presents moments of balance amidst the tumult and focuses on the power of togetherness and transformation.