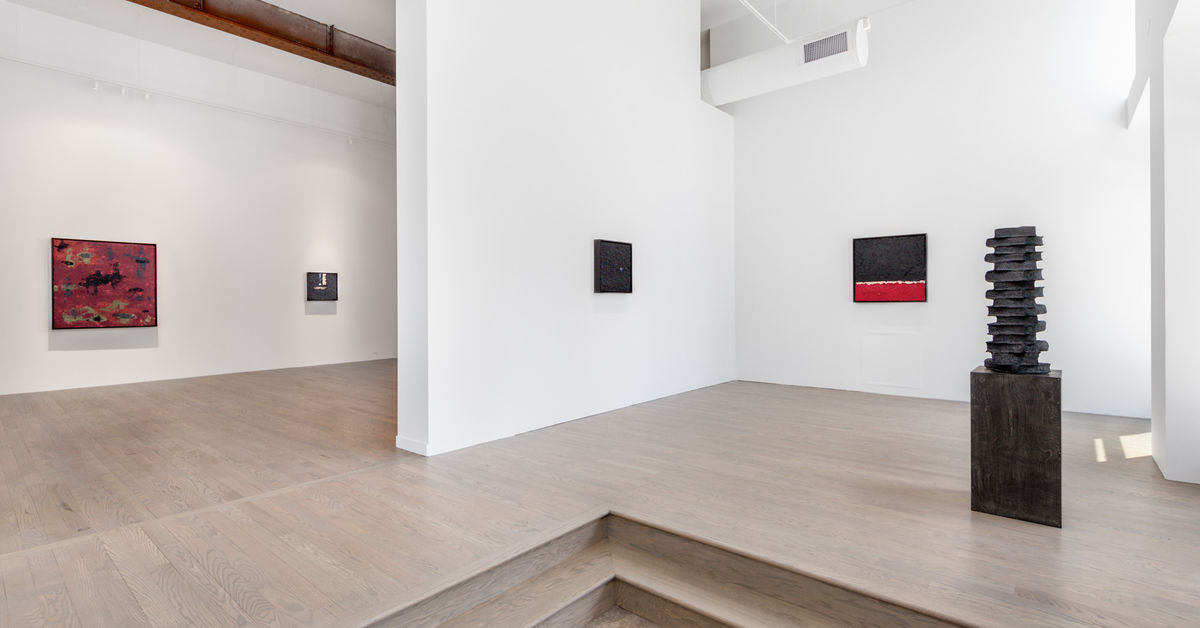 ---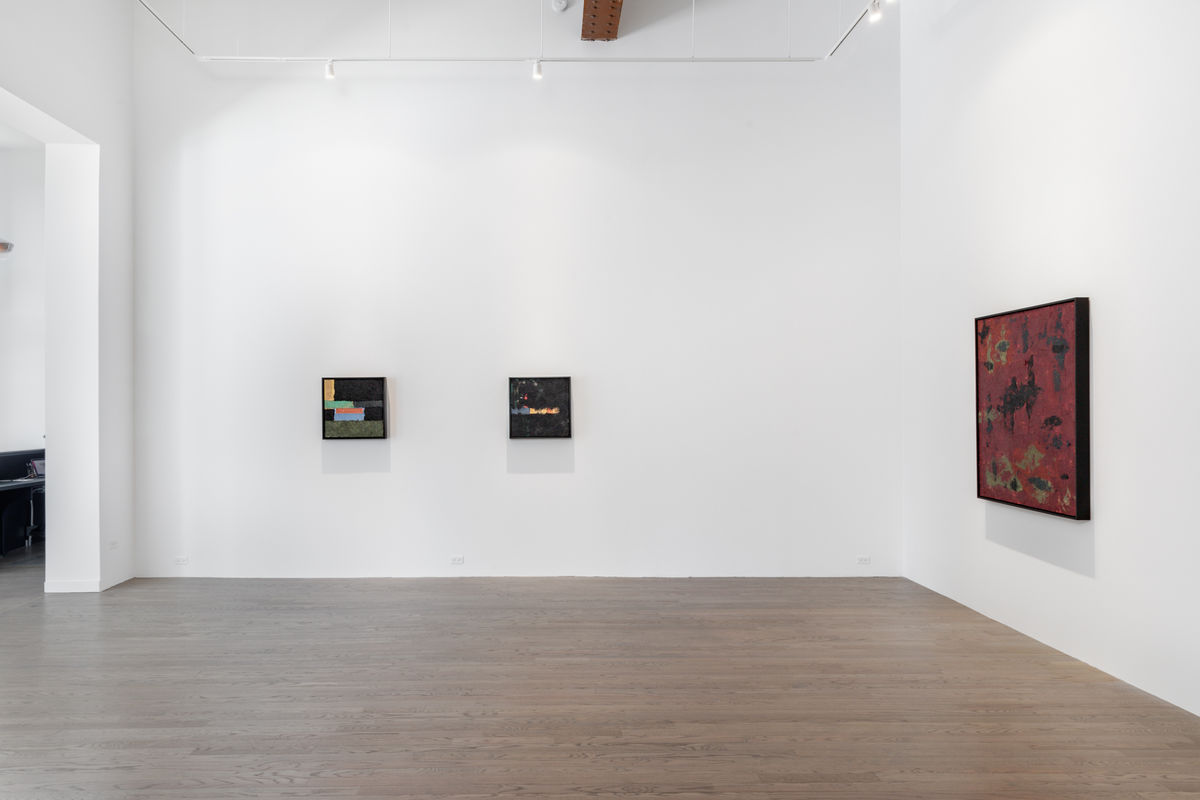 PATRON is proud to present our third solo exhibition with Indiana-based artist Samuel Levi Jones. The exhibition titled,
No color in the pages
, will open to the public on Saturday, June 5 and will continue through July 10, 2021. Join us on Saturday, July 10 at Noon for a conversation between Samuel Levi Jones and Chicago-based artist Kellie Romany. We will host the conversation in person at the Gallery and broadcast live via Zoom. Please RSVP via email [info@patrongallery.com] to reserve a seat at the Gallery (seating is limited) or
register online
to join via Zoom.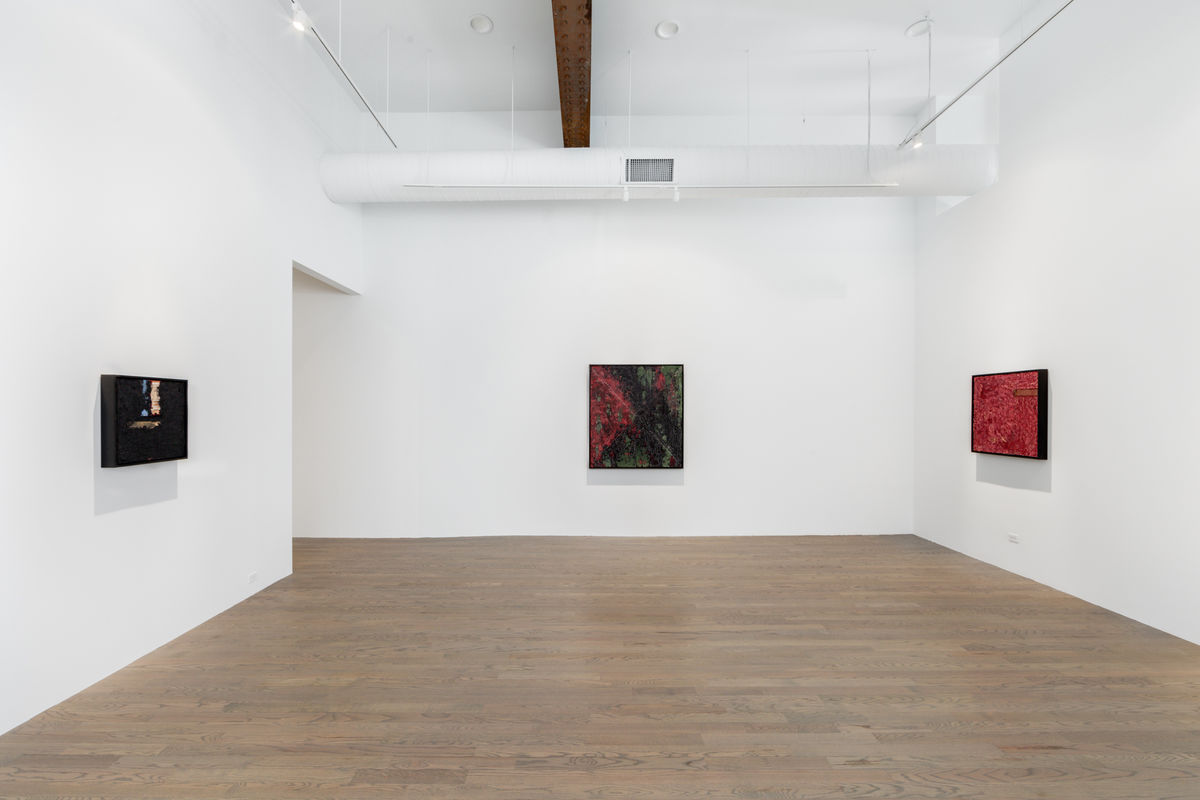 "We see the end of the problem, not the root of the problem."
-Samuel Levi Jones
Samuel Levi Jones' practice is often contingent on unraveling objects that are imbued with society's precarious relationship to knowledge production and power. Transforming these objects into an aesthetic quotation of their own remaking,
No color in the pages
marks the first substantive solo presentation of the artist's pulp works. Within these paintings, tactile fields of color comprise pulverized law books, encyclopedias, and medical research books. The richness of the colors in the paintings are solely created by the amalgam of pulped book covers.
No color in the pages
is both a literal reference to the lack of color on a standard book page and suggests that the original texts do not include, nor were written for people of color.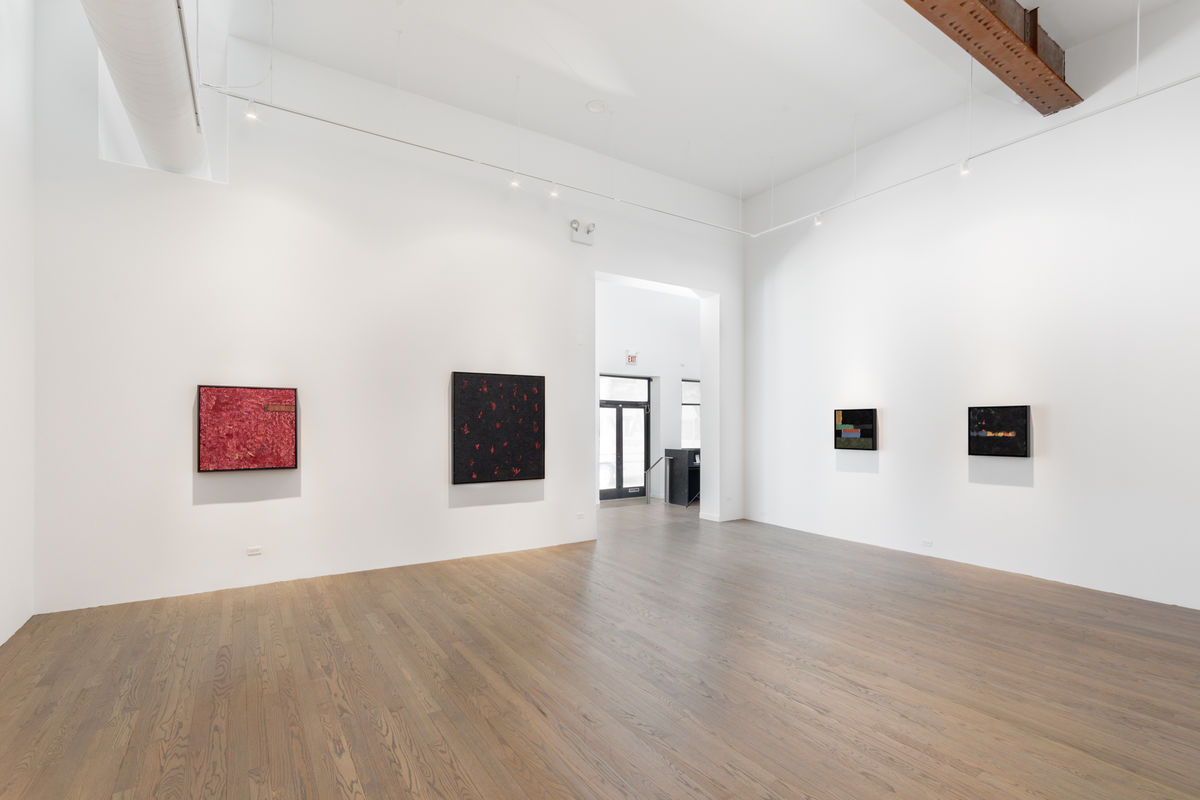 Jones began working with paper pulp in 2014 while he was an artist-in-residence at Recology in San Francisco. His time there culminated in the sculptural work Home Passage Cargo, his first piece to integrate pulped encyclopedias, in this case, resembling a fresh pile of wet concrete situated on a shipping pallet. The piece was inspired by the shipping vessels he had access to during the residency which drew connections for the artist to the notion of home passage: a term referencing the final stage of human trafficking from Africa to the Americas during the transatlantic slave trade. This precursor piece and the works presented in
No color in the pages
draw a pertinent relationship to water and African American history: water as transitory matter, a conduit to a place to extract value from the labor of enslaved people. Understanding the importance of water to the process of pulping is also essential context for this body of work. Pulping requires water to break down material. In Jones' paintings, pulping, tearing, reassembling, sewing, patch-working all evince a type of mastication of the book as a pillar of constructed narratives to digest and renew their potential. This in turn forms allusions back to water as a force of both creation and destruction, simultaneously enacting delicate fluidity and an unrelenting might.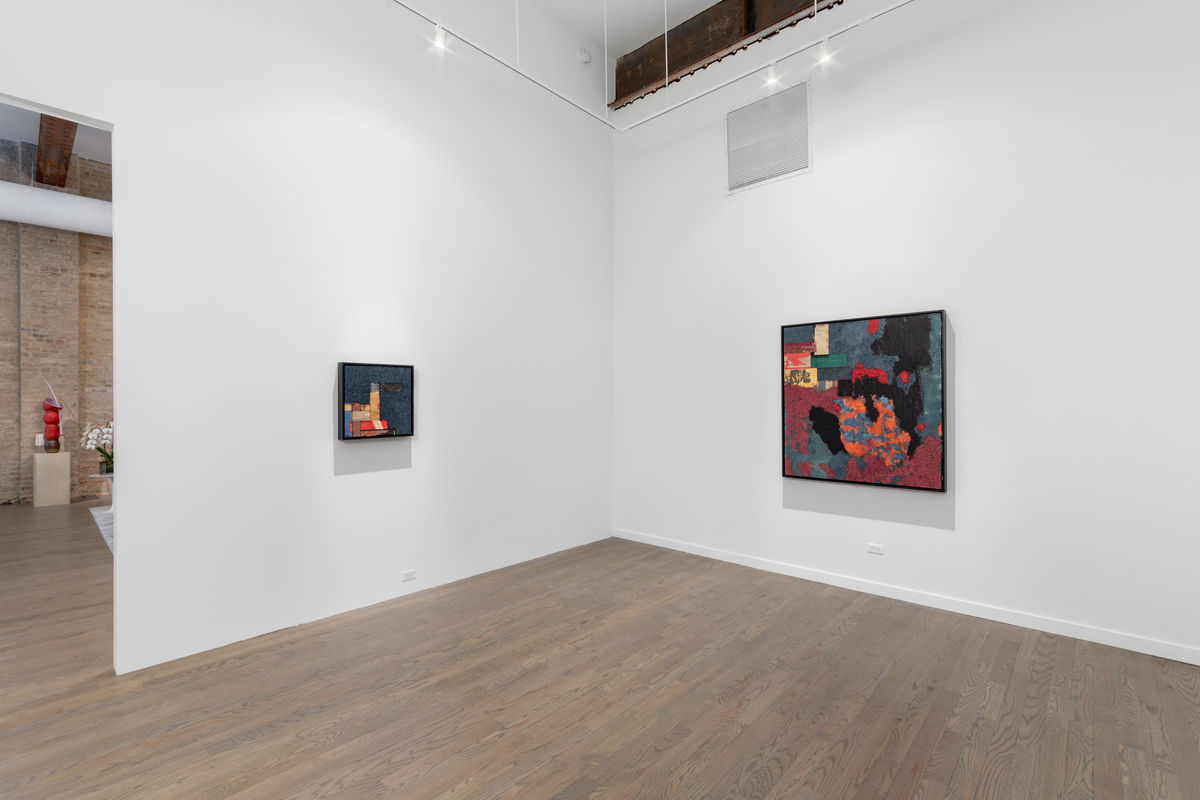 Equally poignant and bold in approach,
Sanguine
(2021) and
Breaking Blue Line
(2021) are among a selection of paintings in the exhibition that incorporate pulped American flags. Nearly unrecognizable under layers of black pulp resembling tar, the abstract compositions are a reconstitution of this symbol rather than a desecration of it. Among the swathes of textures and layers of color that Jones' work is best known for, the flag only partially reveals itself in these paintings, more submerged than uprooted. Within his practice, the artist materially works through and deconstructs objects as a means of understanding how they condition us as a society. On the other side of 2020, the work asks: how do we contend with history now? Especially when how and whom we choose to revere in our nation's history has been called into question, Samuel Levi Jones' painting and sculptural practice expresses the desire to pulp the root. - Kristin Korolowicz