PATRON is proud to present,
The Making and Unmaking of the World
, our first solo exhibition with Columbus-based artist Carmen Winant. The exhibition will open to the public on Saturday, September 18 from 3-7 PM and will continue through November 27, 2021.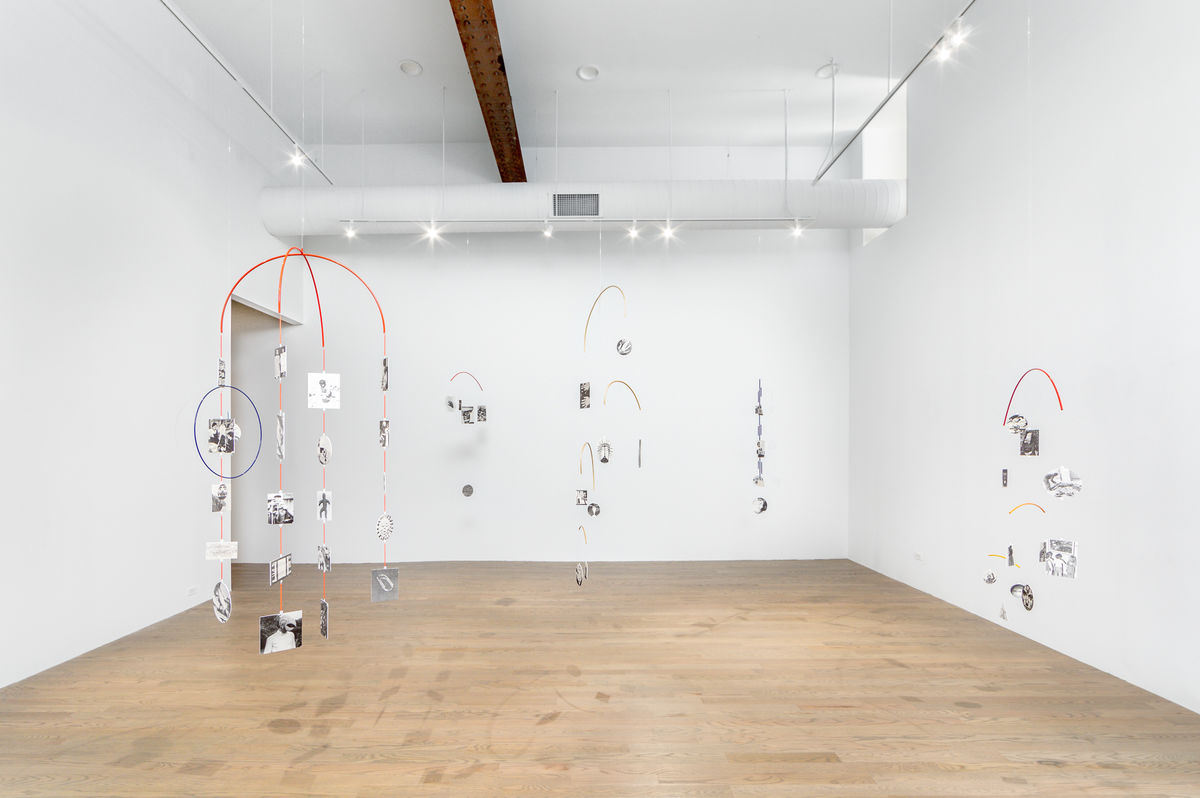 "Photographs are, of course, artifacts. But their appeal is that they also seem, in a world littered with photographic relics, to have the status of found objects."
-Susan Sontag in On Photography (1977)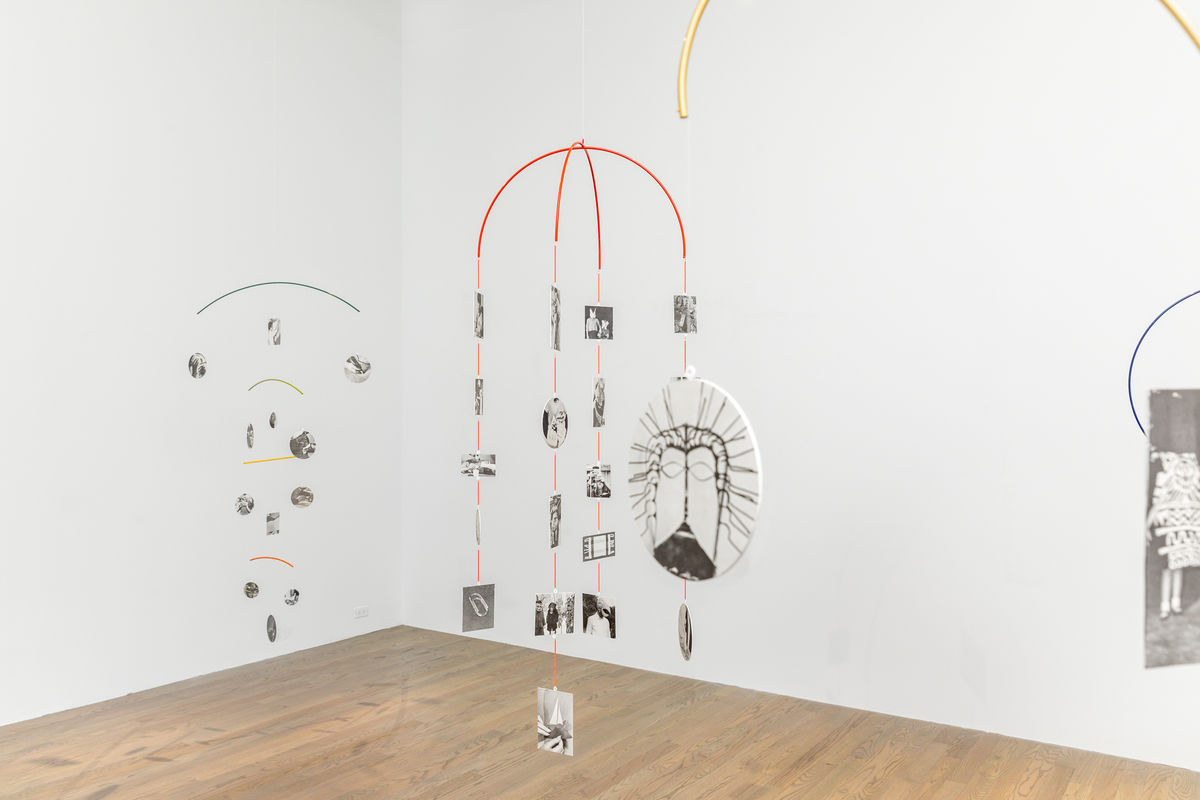 Carmen Winant's photographic work employs strategies of collage and installation to embrace forms of making associated with craft: a category of creating that has been historically relegated to a status below art with a capital "A." For her first solo exhibition at PATRON,
The Making and Unmaking of the World
comprises nine mobiles and eight large framed collages that incorporate photographs cut out from 1970s instructional books on the subjects of craft (e.g., pottery, mask-making, weaving, puppetry, and basketry). Also included in the show is a wall-sized, site-responsive installation
The Actual World
(2021), a constellation of the book pages that were used to create the mobile pieces. Collaged directly to the wall, they become a loose grid that emphasizes the circular cut outs in the centers of each book page, little halos of omissions. Winant's practice situates itself within a lineage of feminist art production, particularly seminal figures like Mierle Laderman Ukeles and Mary Kelly whose works posited that care and the complexities of procreation have radical potential within artistic discourses.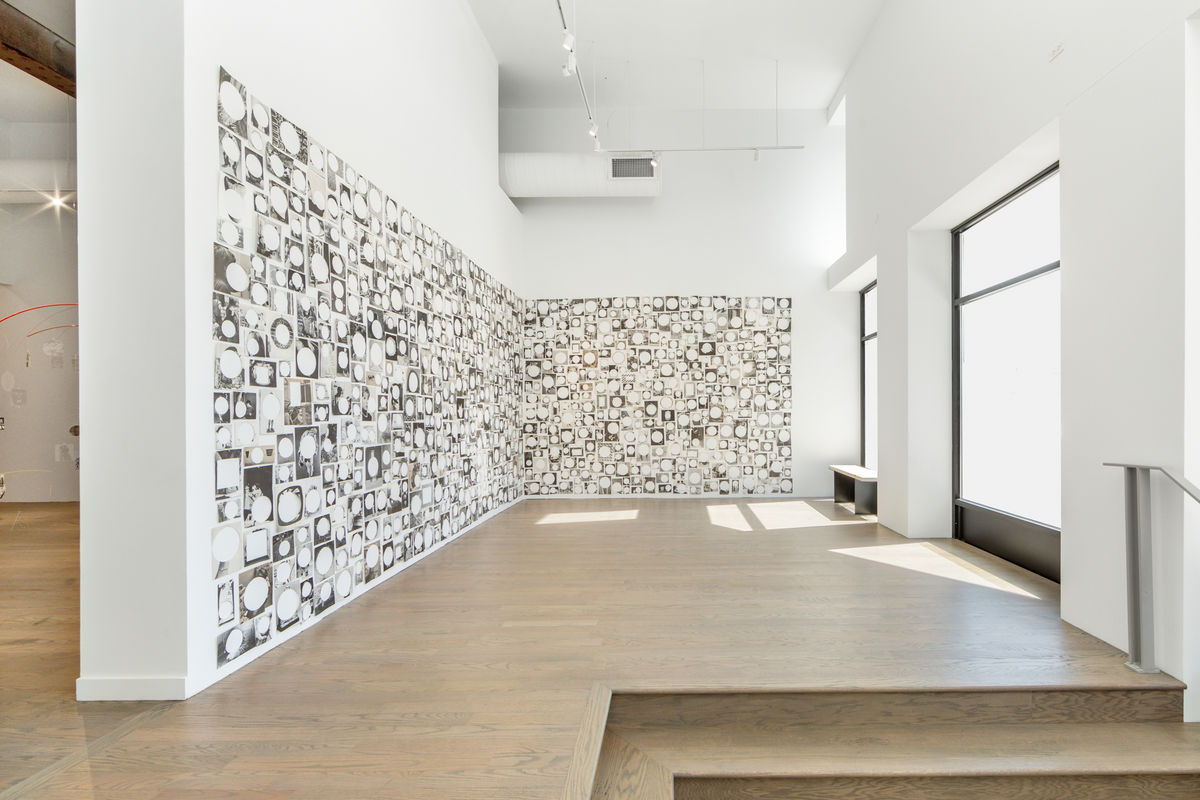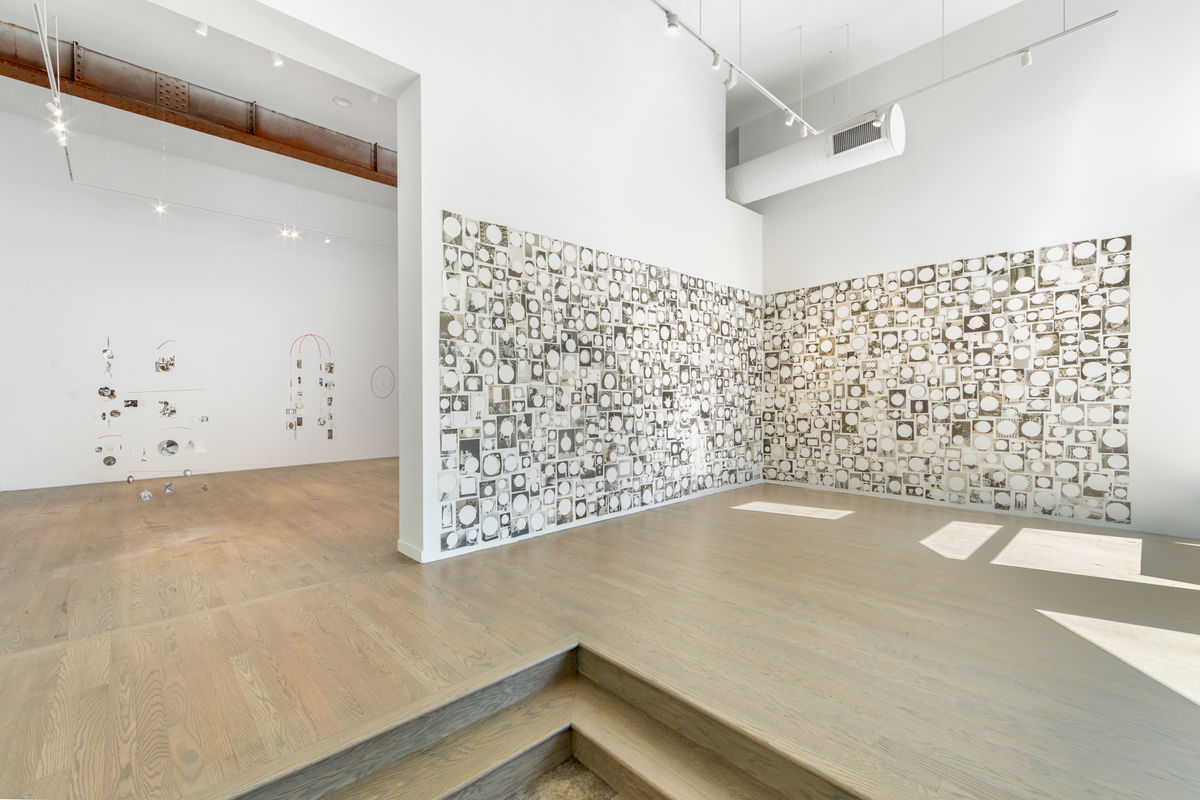 The body of work presented in the exhibition is foregrounded by Winant's
My Birth
(2018) an immersive installation developed for MoMA's 2018
Being: New Photography
that included over 2,000 photographs of women in the process of preparing for or giving birth, which was collected from books and magazines largely from the 1970s. According to the artist, My Birth examines "how we might re-imagine reproductive agency through terms of visual representation." A pressing subject in light of the on-going battle in United States to dismantle Roe v. Wade, 410 U.S. 113 (1973). The artist's exploration of the materiality of found photographs and what they unveil when reconstituted becomes the anchoring conceptual device of her work. An approach that positions the pleasure of creative labor in relation to forms of knowledge making.
Winant's photographic mobiles mark the first time the artist's installations have "left the wall." These instructional images from various manuals on craft are mounted to steel plates with archival adhesive, suspended from the ceiling and reanimated into a visual interplay. They become kinetic drawings in space as the colorful armatures from which the images are suspended recall the thin and yet bold line found in a Kandinsky painting. Each composition transforms into visual poems of instruction. To untether the images from their original context is a gesture that aims to reimagine them and their potential as objects. Winant's archival impulse here includes the desire to collect and care for these photographs, while also taking them apart to reconstitute them into a new form of archive. She embraces their aging process, typified by the rich distortion and aesthetic pleasure of a yellowing photograph. The kinetic attributes of the mobiles draw our attention to the shifting reading amongst images due to their proximity to one another and suggests the precarity of knowledge systems. This slippage between images and the sense of play captures both a lightness and a sense of weightedness in the space of the gallery. A formal attempt to complicate visual space that alludes to domesticity, motherhood, and the baby mobile as an object intended to soothe.