Carmen Winant's Kinetic Mobiles Reflect on the Act of Making
Sep 21, 2021 / by Shawn Ghassemitari / HyperArt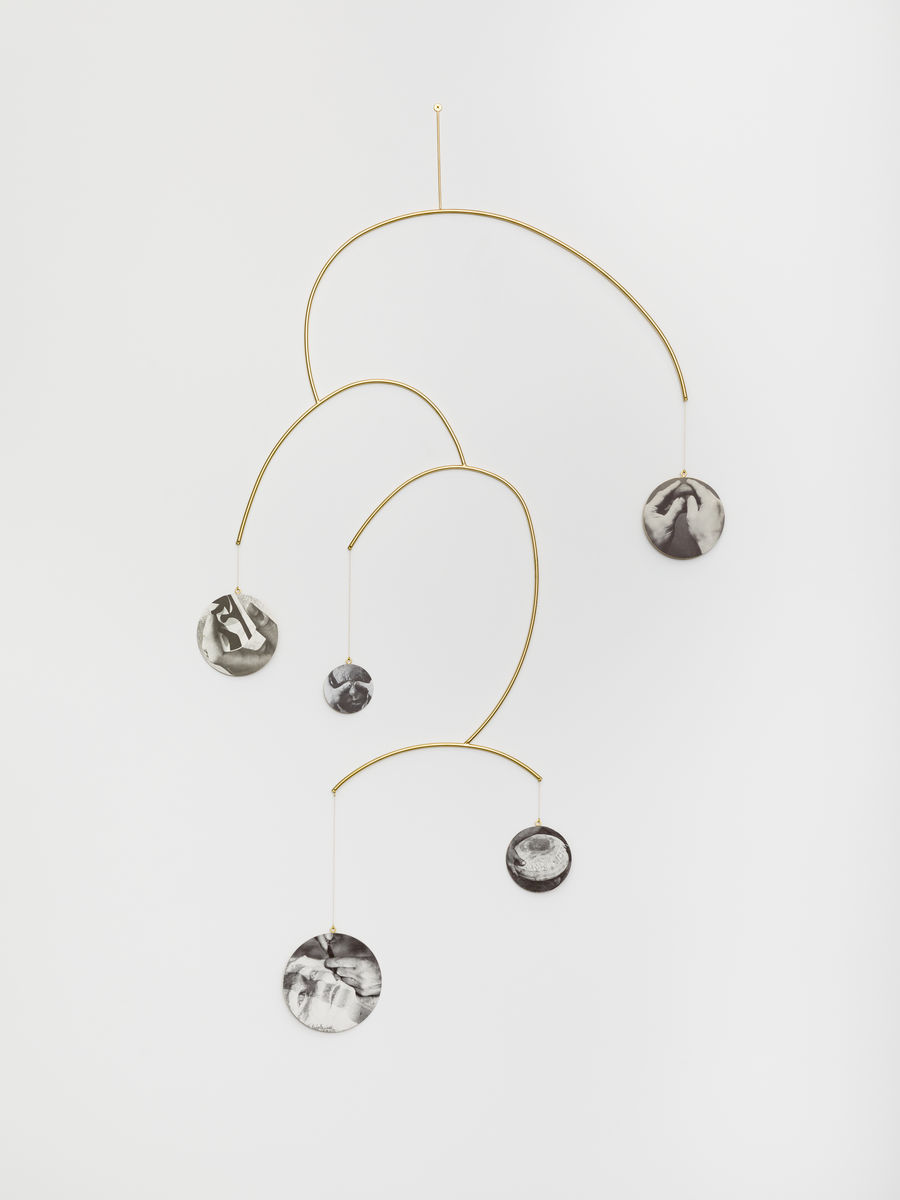 A new solo exhibition on view at Chicago's Patron Gallery.
Carmen Winantis an artist and writer based in Columbus, Ohio. Her work focuses on human craft and manifests across traditional painting and paper-based work, along with intricate collages made of sourced photography. Winant recently launched a new exhibition, entitled T
he Making and Unmaking of the World
atPatron GalleryinChicago.
The myriad of images on display surveys the human hand as it shifts and moves in the act of making. Winant has meticulously composed this art through large-scale works on paper, which pop off the walls through an assortment of colored frames. Additionally, there is a forest of suspending mobiles that adds a kinetic element to these images. Despite many of the photos showcasing traditional crafts native to various cultures around the world, a white male hand is everpresent throughout each of them — leading the artist to ask the question, "who exactly makes the world; who is the teacher, and who is the student?"
Winant works across themes within each body, which in the past has dealt with topics relating to the process of childbirth and feminist modes of survival and revolt. She hasexhibitedin gallery spaces across the world and was named a Guggenheim Fellowship recipient in photography back in 2019.
The Making and Unmaking of the World
is on view at Patron Gallery until November 27.