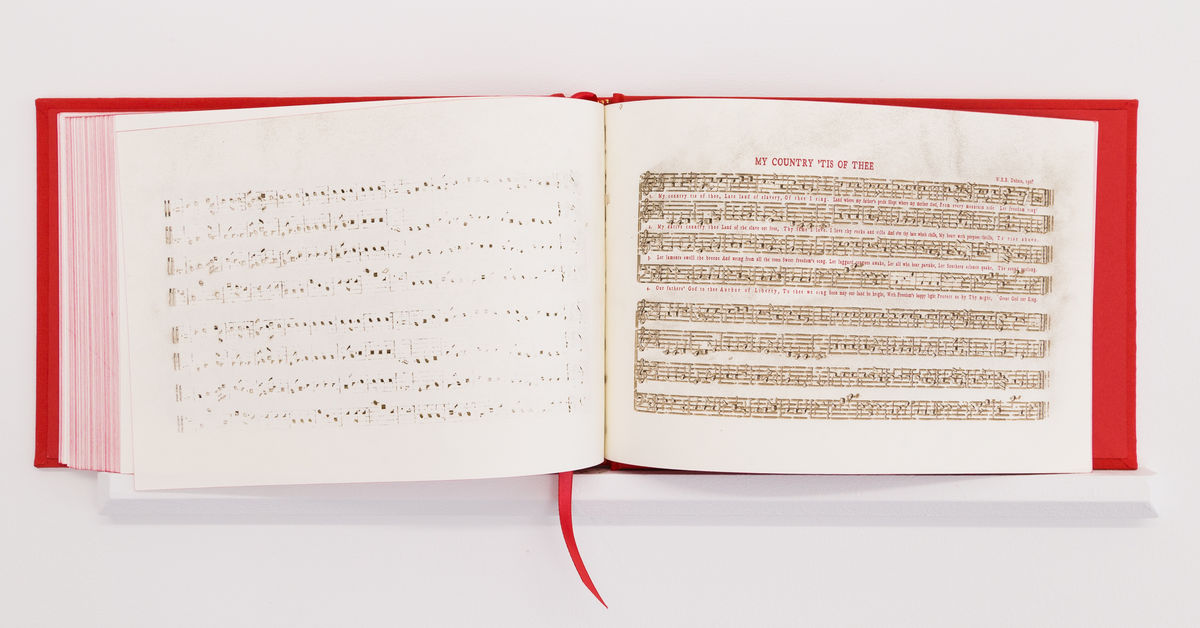 Bethany Collins:
America: A Hymnal
September 11 to November 29, 2021
Bethany Collins (b.1984) uses language to explore American history and the nuance of racial and national identities. For this sound installation, Collins recorded six singers performing different versions of the popular American hymn "America (My Country 'Tis of Thee)," which has been rewritten more than 100 times with lyrics supporting American causes such as revolution, suffrage, Native sovereignty, temperance, the Confederacy, and abolition. Resounding from the Rock Ledge Shelter in the North Forest, listen to the sounds of the voices come together into a familiar chaos, what Collins calls the "dissenting versions of what it means to be…American bound together."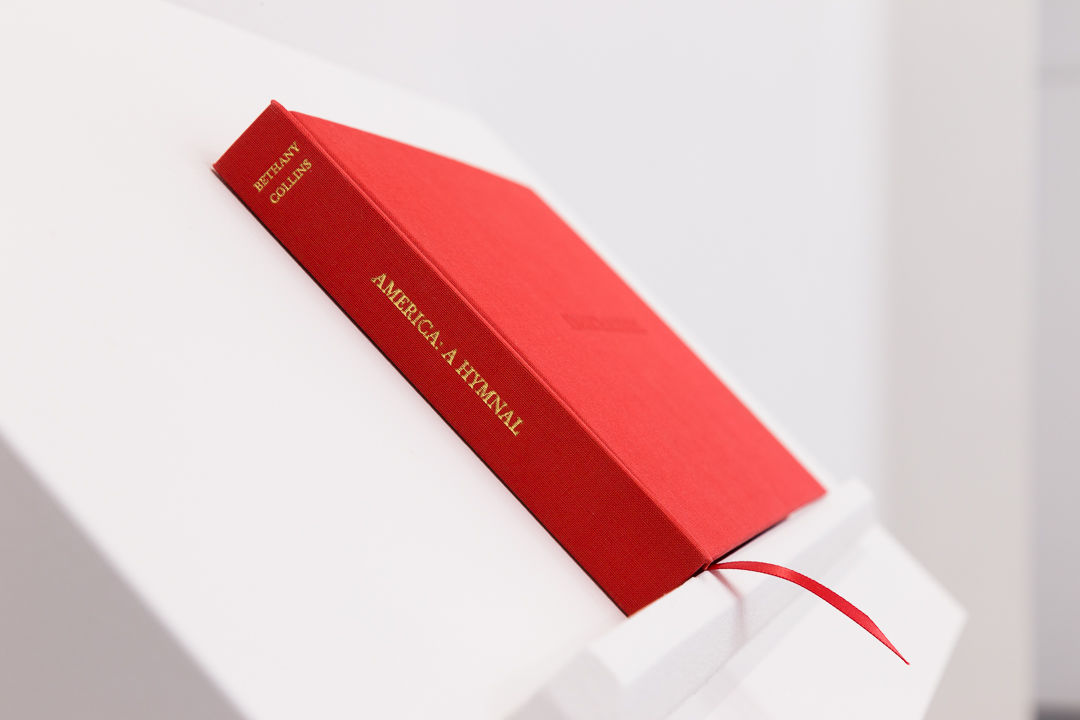 This exhibition was organized by Austen Barron Bailly, chief curator, Crystal Bridges, and Allison Glenn, senior curator and director of public art, Contemporary Arts Museum Houston and former associate curator, contemporary art, Crystal Bridges.