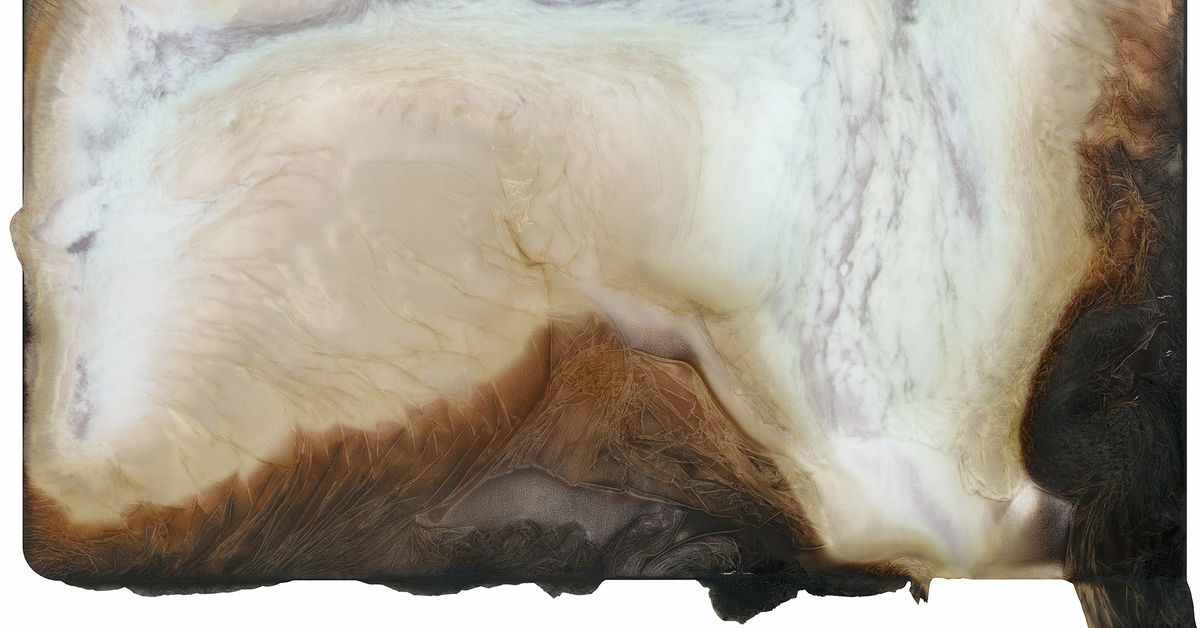 Nelson's new collection of works were made by means of Mordançage chemistry. The photo historical process subjects a developed photograph to a chemical solution that reacts violently to the silver contained in the darkroom paper, causing the light sensitive layer to come loose, shift, and crystallize. Nelson scans the toxic originals at a high resolution and dramatically increases the scale, emphasizing the chemical reactions that are happening in the material and creating vast landscapes.
Beam Us Home
features seven carefully selected pieces embodying esoteric qualities and reminiscent of planetary and exoplanetary photographs. The large scale and physicality of Nelson's work are a tangible representation of her ongoing dialogue around loneliness and isolation in the LGBTQ+ community. Each piece offers a sense of familiarity in obscure landscapes, tinged by the Mordançage technique. Nelson's oeuvre examines 1970's science fiction author, Alice B. Sheldon, writing under the pen name James Tiptree Jr., whose literature adapted male narrative voices to express her closeted sexuality. Nelson continues her investigation of queer theory in her new collection.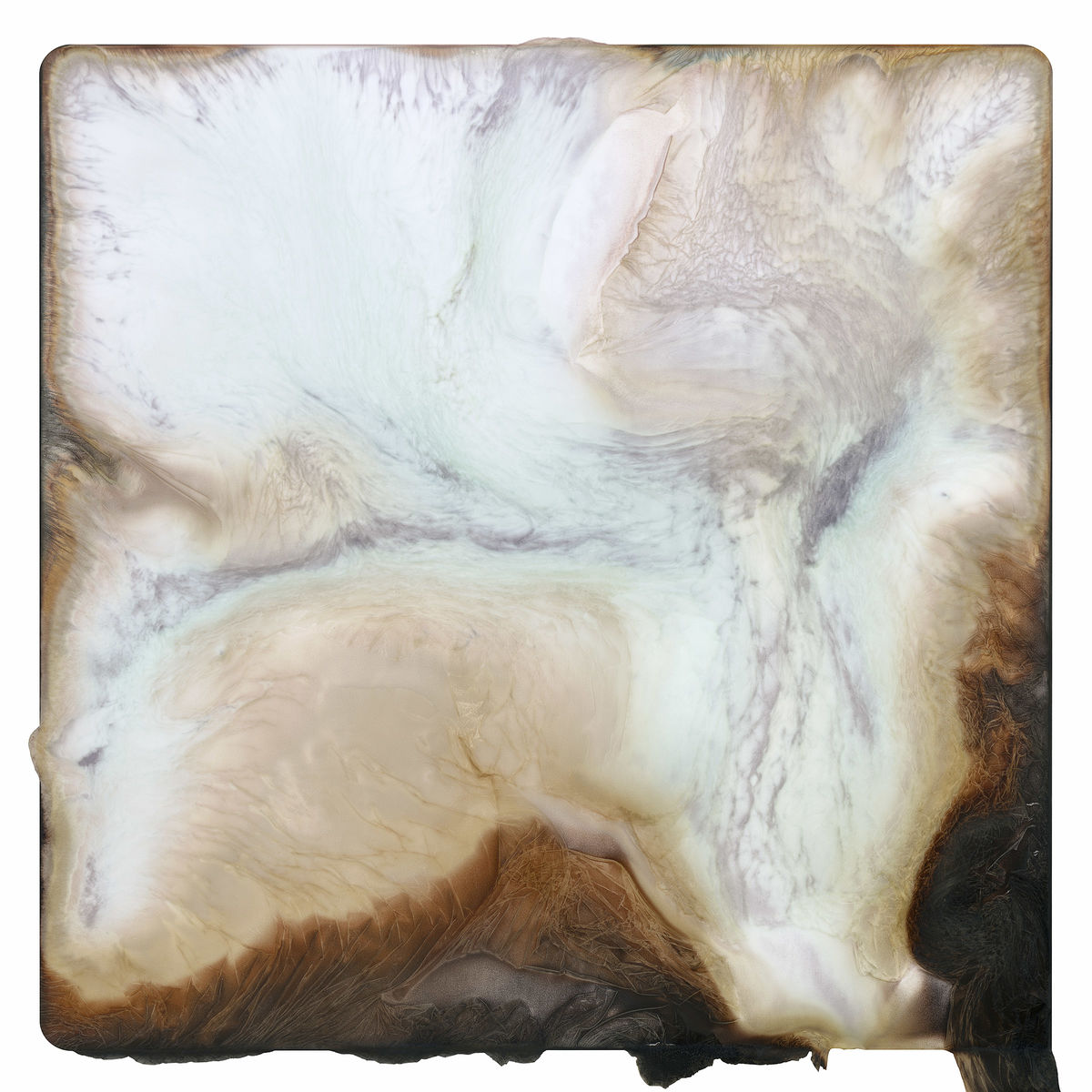 Excerpt from Reynolds Gallery press release.