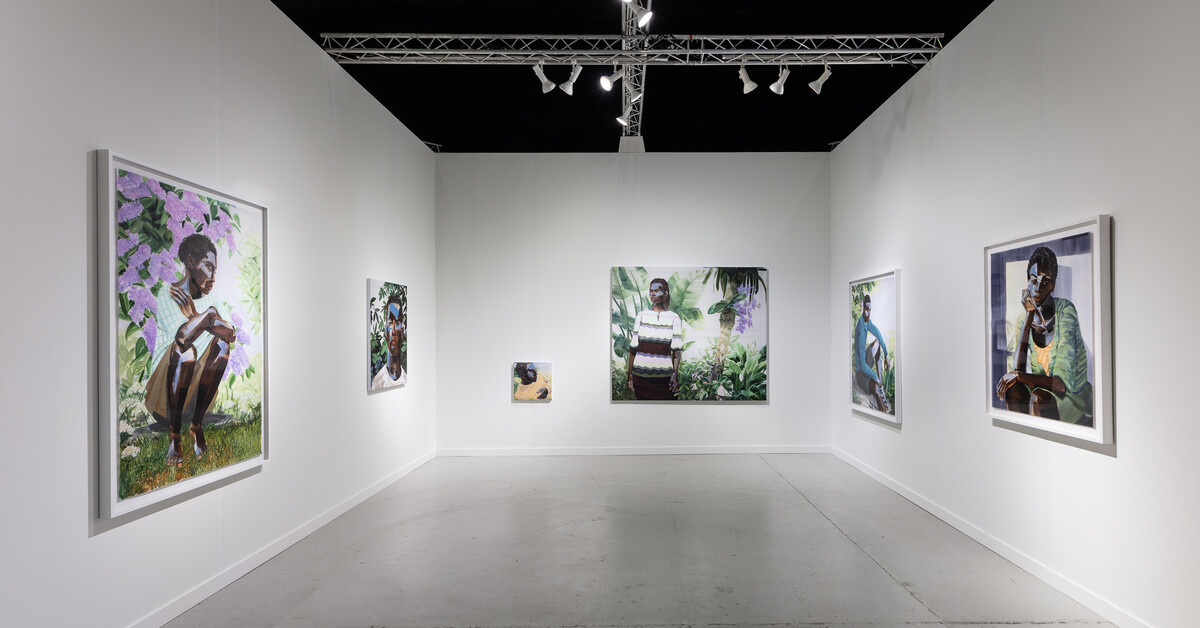 PATRON is proud to announce our participation at Frieze Los Angeles. PATRON will be located in the Focus section, Booth F13.
PATRON's Focus presentation is dedicated to a series of new paintings of the Los Angeles-based contemporary visual artist Greg Breda–the largest solo exhibition of his work in California to date. In addition to his ongoing work on vellum, the presentation will include a new series of paintings on polyester canvas. This body of work marks an expansion of, and exploration into his ongoing series of intimately cropped portraits. For Breda, these paintings mark a new chapter of his "Hei," series (2018-present), which references the fifth letter in the Hebrew alphabet. "Hei" has historically been interpreted in various ways, from referencing an "opening" or a "window", to its common attribution towards signaling a spiritual presence. Set within lush natural surroundings, Breda's subjects appear as if found in a timeless Eden, rendered at the moment of enlightened transformation. Contemplating the precipice of a new chapter, Breda's intimate portraits expand beyond their subjects to portray meditative and spiritual stillness, and unfold the potentialities of quietude.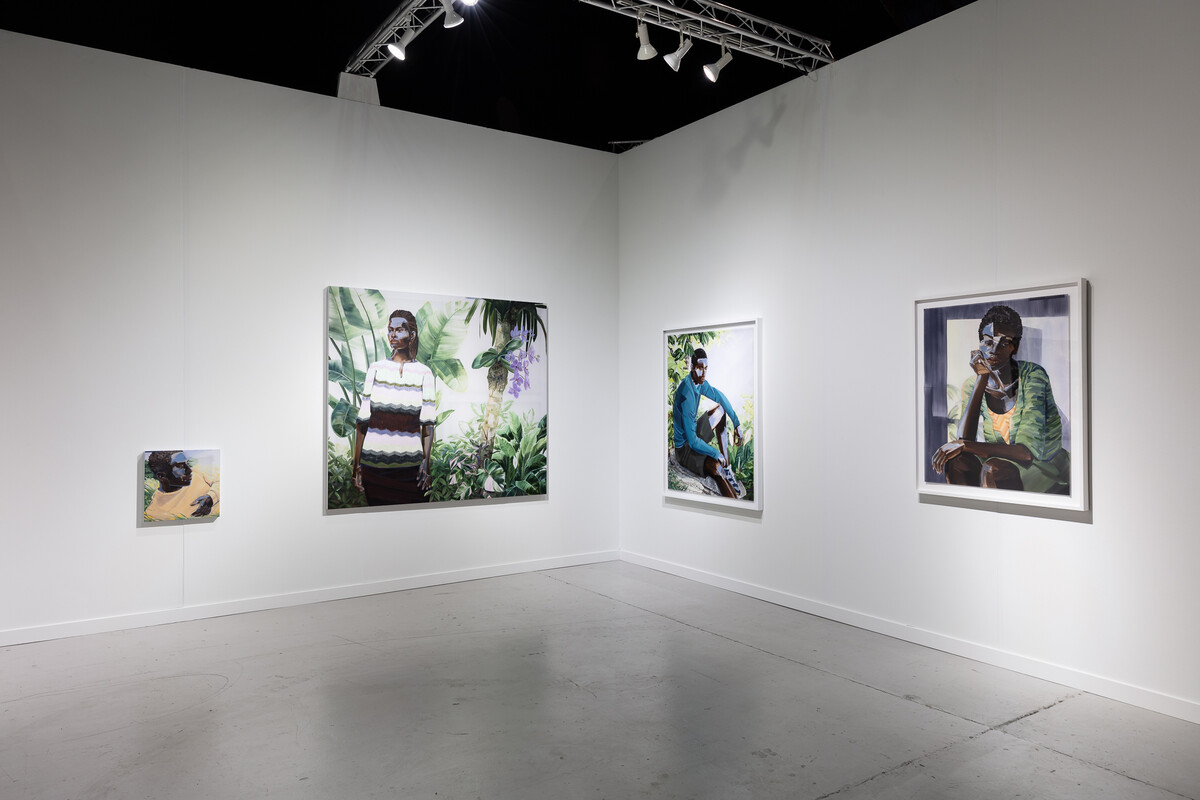 GREG BREDA (b.1959, Los Angeles, CA) lives and works in Los Angeles. In recent years, Breda's work has been included in several solo and group exhibitions including: Still (2022) at PATRON, Chicago; Plum Line: Charles White and the Contemporary (2019) at the California African American Museum; Punch (2019) at Jeffrey Deitch Projects, Los Angeles, CA; Glimmers Through Dark Matter: Greg Breda and Myra Greene (2019), PATRON Projects, New York; Hei (2018) at PATRON, Chicago; Face To Face: Los Angeles Collects Portraiture (2017) at California African American Museum, Los Angeles, CA; East + West: Studies On Paper By Francks Deceus & Greg Breda (2015) at Band Of Vices, Los Angeles, CA; Hard: Politics, Religion, and Personal Preference (2014) at Advocate & Gochis Galleries, Los Angeles, CA; Seed (2006) at Tilford Art Group, Los Angeles, CA and House Proud: The Artist Salon (2006) at Pounder Kone Art Space, Los Angeles, CA. Breda's work is represented in the collections of the Columbus Museum of Art, Columbus, OH, Los Angeles County Museum of Art, Los Angeles, CA, the Studio Museum in Harlem, New York, NY and selected prominent private collections.
Photo Credit: Silvia Ros