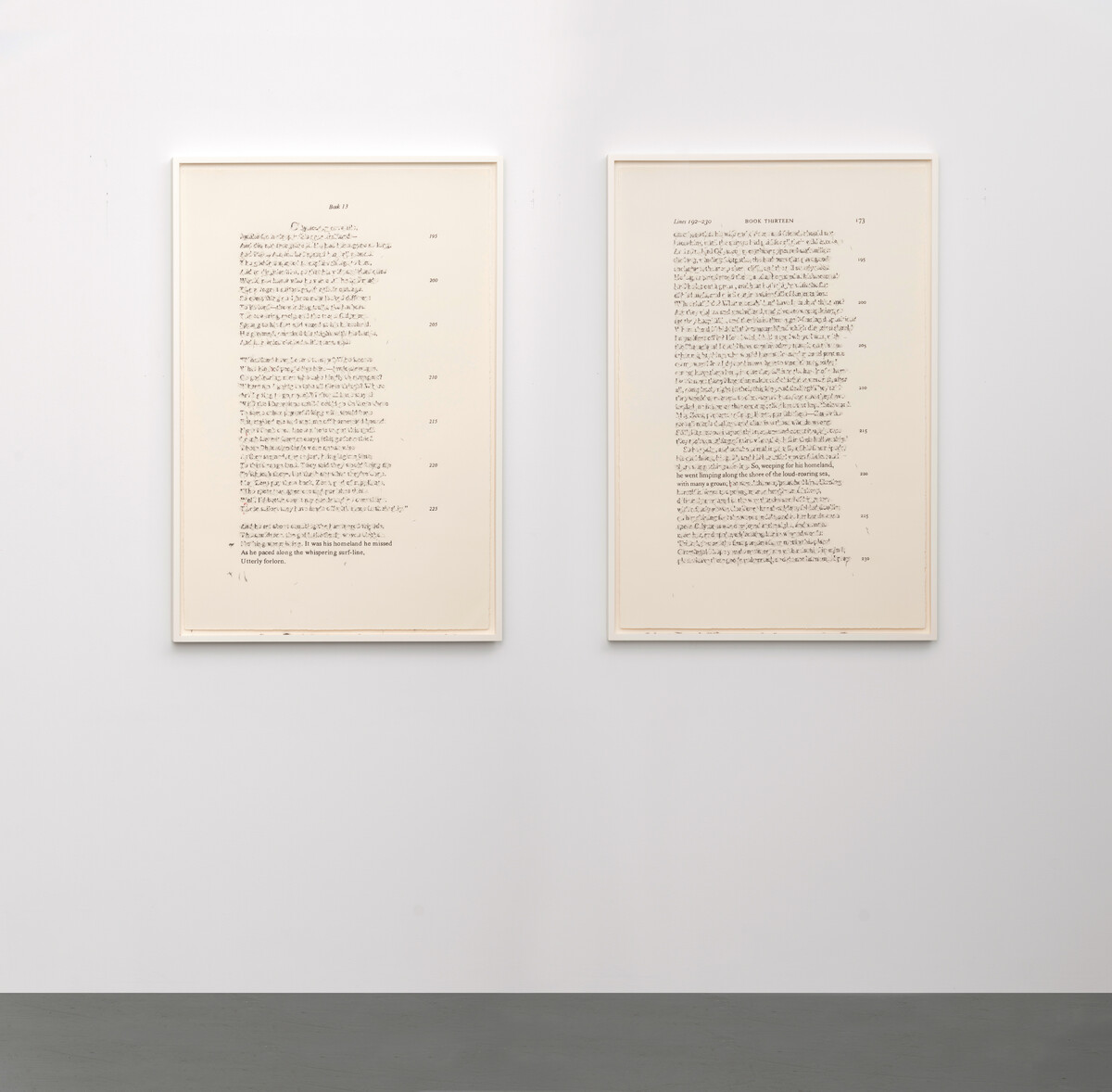 This exhibition examines the practice of poetry as a form of communication, linguistic innovation, political performance, and embodied presence—considering how poetry can be a lens for understanding humanity. Ranging from an ancient fragment of papyrus to contemporary video works, this diverse collection of objects speaks to themes of memory, kinship, revolution, and play, as well as translation and adaptation over time. And, as a visual arts exhibition, foregrounds poetry's adjacencies to other forms of making.
Organized by the Museum's Feitler Center for Academic Inquiry,
Poetry is Everything
is the third iteration of "Smart to the Core," a collaborative series of exhibitions that are simultaneously designed for teaching in the University's celebrated Core undergraduate curriculum and curated to make that curriculum accessible to broader publics. This exhibition was particularly inspired by, and curated for, the Humanities Division course "Poetry and the Human." Throughout the exhibition, around 200 first-year students will interpret the artworks on view in tandem with the global set of readings associated with their course—transforming the Museum into their classroom.