Houston-based artist Jamal Cyrus's sculpture, assemblages, performances, and paintings examine Black American histories and social movements, as well as cultural traditions within the African diaspora. Seeking self-education and historical rectification, the artist focuses on the forgotten, ignored, or fragmentary histories related to Black American culture. His work contextualizes and strengthens the subjects he examines, and in the process, raises clear questions about "official" histories, what is overlooked and why, and the biases held by those writing and interpreting it. With an emphasis on collage and assemblage, Cyrus uses a range of humble, everyday materials in his work—including vinyl records, grits, sargassum, and denim—and transforms them into densely layered aesthetic objects bound to the conceptual premises and potential embedded in these materials while also referring to aspects of Southern material culture.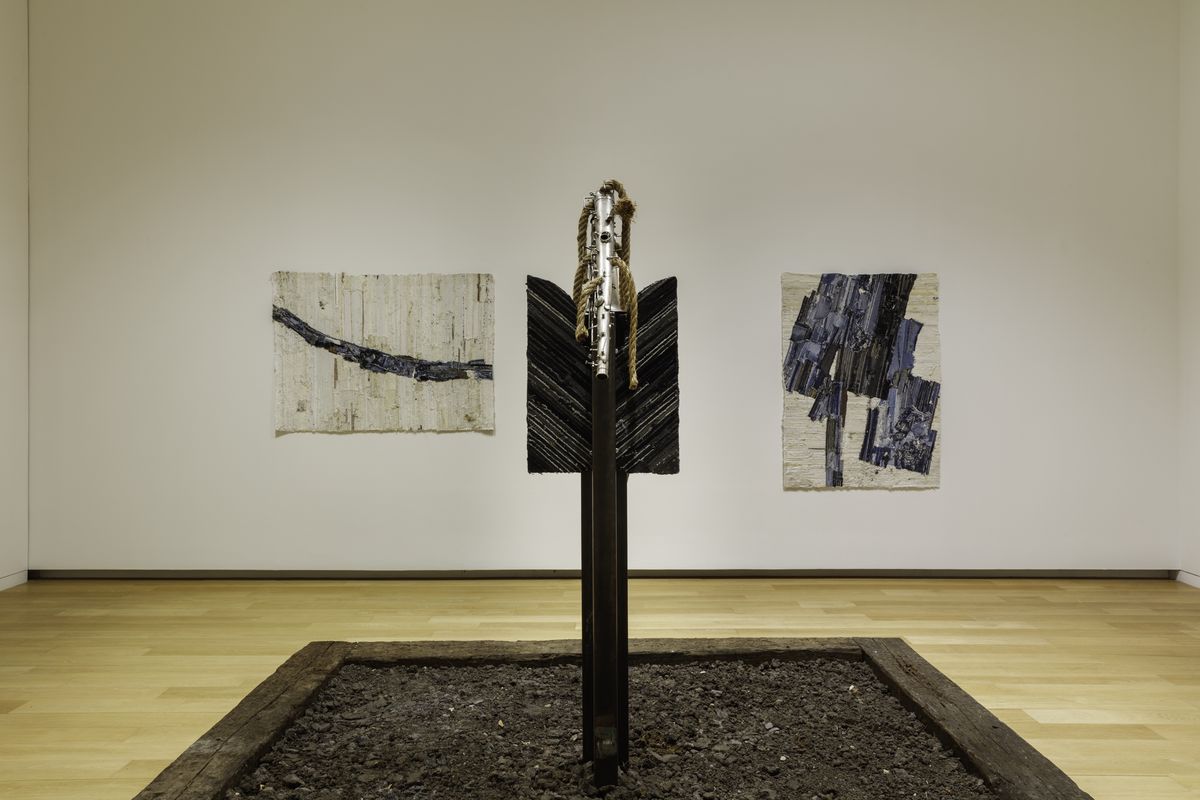 Much of Cyrus's art homes in on Black American music history. The painting
Transformation_Green
, 2016, is a clear example of how materials, music history, and art history converge in Cyrus's work. Transformation_Green is a black-and-white, abstracted concert poster advertising a performance by Al Green at the Castle Palace Ballroom, once located in Houston's Third Ward neighborhood. The media include graphite, wax, vinyl records, and grits. Cyrus first used grits in 2011 for their formal and conceptual possibilities and connection to Southern culture and food offerings. The use of this material in
Transformation_Green
relates to the pivotal moment of Al Green's life where a jilted lover burned the singer by pouring hot grits on him before she committed suicide in a nearby room. Splattering hot, unorthodox artistic media also refers to Richard Serra's splatter pieces of the 1960s as well as the act of libation within African sculptures.
Cyrus is a former member of the acclaimed Houston collective Otabenga Jones & Associates; his work is currently the subject of a retrospective at the Blaffer Museum of Art in Houston that will travel to the ICA in Los Angeles. He has created new work for his exhibition at the Modern. Jamal Cyrus is represented by Inman Gallery, Houston and Patron Gallery, Chicago.
FOCUS: Jamal Cyrus
is made possible thanks to Inman Gallery, Huston.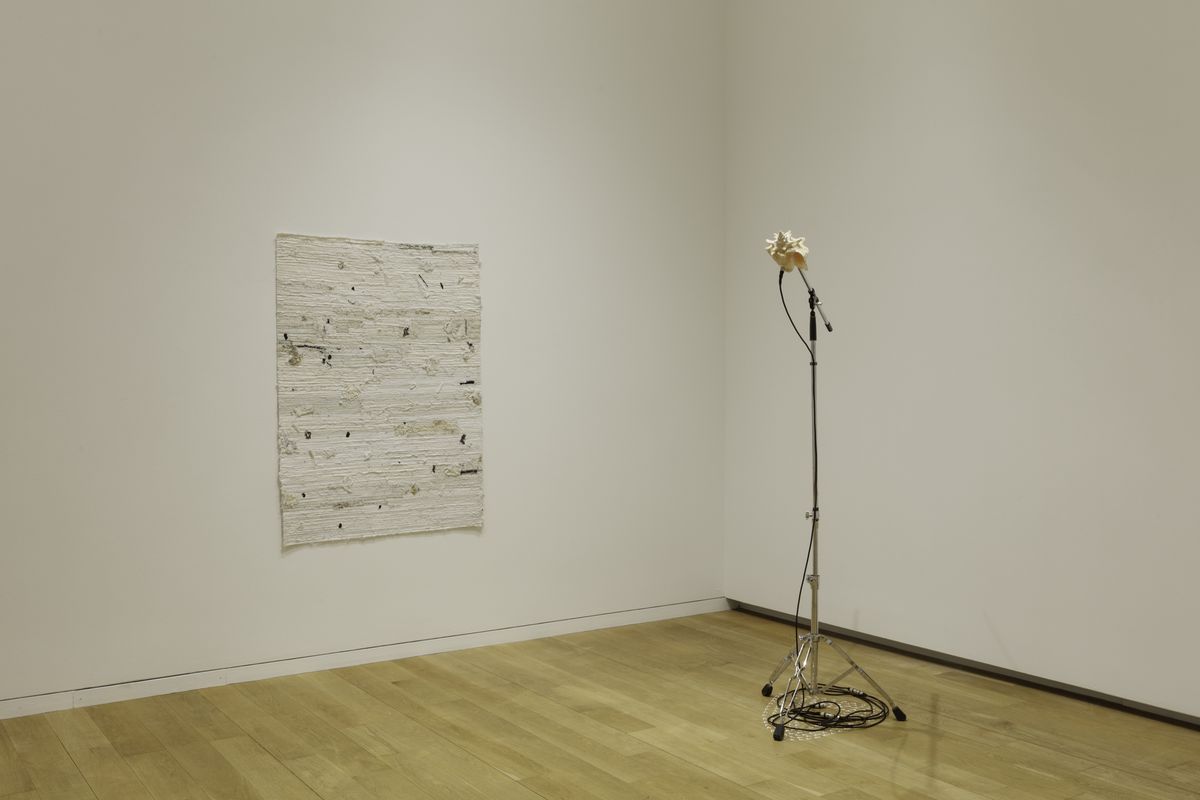 The Dallas Morning News
Jun 9, 2022