Daniel G. Baird's 'Field Station' at the MSU Broad, East Lansing, Michigan
Aug 28, 2017 / by Blouin ArtInfo / Blouin ArtInfo
The exhibition titled "Field Station" featuring the works of artist Daniel G. Baird is on view at Eli and Edythe Broad Art Museum, East Lansing, Michigan.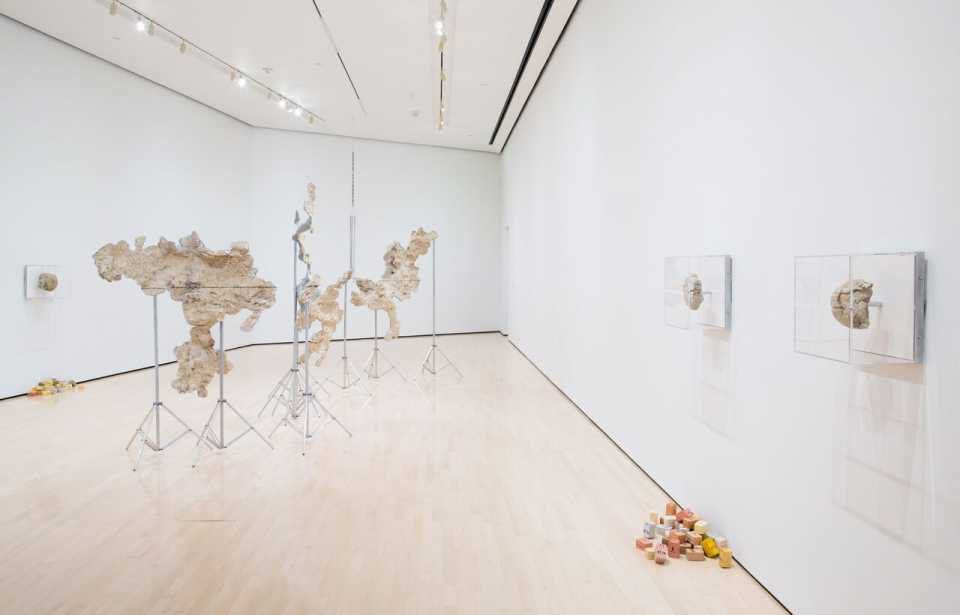 The exhibition invites the viewers to reflect on the various mythologies that exist in cultures and shape our everyday lives. The selection of works on display features objects that evoke a sense of wonder and timelessness. Baird brings to the table objects such as a 30 million-year-old fossilized tortoise shell, large-scale casts of a cave wall, and digital 3D designed and printed hardware. All these weave together and create new and old narratives and mythologies that attempt to comprehend the today's day and age. The artist's works also contain elements of other things, ideas, and beliefs constantly reminding the viewers of things that we don't know or struggle to understand.
On November 10, 2012, Eli and Edythe Broad Art Museum opened its doors to the public. Located at the Michigan State University campus the 46,000-sq-ft museum serves as both a teaching institution and a cultural hub for East Lansing and the region. The MSU Broad conducts a program of original and traveling exhibitions, initiatives with living artists, performances, and educational offerings for students, faculty, and the community. The museum houses a collection containing 7,500 objects. It contextualizes a wide range of contemporary art practices within a firm historical context.
"Field Station" runs from August 12 through October 1, 2017, at Eli and Edythe Broad Art Museum, 547 E Circle Dr, East Lansing, MI 48824, USA.