Art Top 5: May 2020
Newcity Art / Apr 28, 2020 / by Kerry Cardoza / Go to Original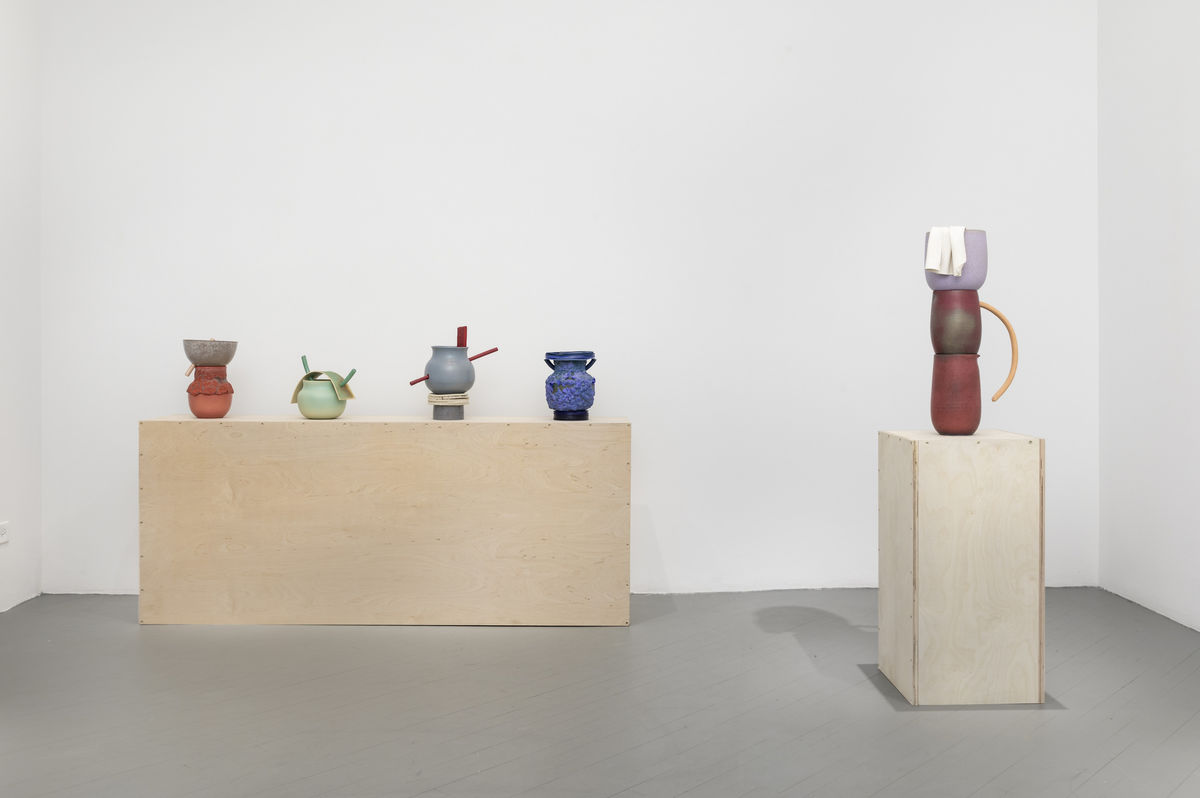 Installation view, Noah Singer: After all, they sing. Patron Gallery/Photo: Evan Jenkins
1Ӭ
Noah Singer: After all, they singӬ
(Patron Gallery)
Experience a virtual walkthrough of a stunning, spare exhibition of ceramic vessels on the Patron website, complete with a voiceover from the artist detailing the work.
ӬOngoing
2Ӭ
El Greco: Ambition and Defiance
Ӭ(Art Institute of Chicago)
Visit the museum website for a virtual tour of this career-spanning exhibition, as well as an interactive web feature that tracks the origin and the recent conservation of "The Assumption of the Virgin."
Through June 21
3
ӬDuro Olowu: Seeing Chicago
(Museum of Contemporary Art Chicago)
The Nigerian-born, British-based designer defines cosmopolitanism in a brief video on the MCA website, where you can also listen to audio that plays throughout the galleries.
Through May 10
4Ӭ
COVIDtv
(@covidtv)
Each Sunday, artist and entrepreneur Julia Arredondo hosts COVIDtv programming on Instagram Live, featuring the wares and practices of local artists and makers.
Ongoing, Sundays starting at 10am CT
5
ӬLate Capital TV
(Flatland)
Run by gallery co-owner Curtis Miller, an ongoing Twitch stream hosts cloudcasts, experimental films and artist readings for the foreseeable future.
Ongoing
---