On View: See Images From 'Greg Breda: Still' at Patron Gallery in Chicago, Exhibition Pays Tribute to Sidney Poitier and Resilient Characters in Black Cinema
Culture Type / Jan 28, 2022 / by Victoria L. Valentine / Go to Original
On View presents images from noteworthy exhibitions
PAINTING ON VELLUM,Greg Breda creates portraits defined by mesmerizing brushstrokes and the contemplative expressions of his subjects. For his second solo exhibition at Patron Gallery in Chicago, Ill. Breda presents seven new paintings focusing on resilient characters and memorable moments in largely overlooked films dating from 1964 to 2019.
"Greg Breda: Still" bridges two chapters in the artist's life. Breda lives in Los Angeles where he worked for 40 years as an actor before dedicating himself full time to painting. The exhibition features three paintings honoring the pioneering work of Sidney Poitier (1927-2022), the first Black actor to win an Academy Award for best actor. (He was recognized for "Lillies of the Field" in 1963.)
A pair of paintings, "This is where it is at," a portrait of Poitier, and "December for me" reference "A Warm December" (1973). A tragic love story, the film stars Esther Anderson and Poitier, who also served as director. "When the Wind Comes Again" is another portrait of Poitier in the role of John Kane in the 1971 film "Brother John." A bittersweet tribute, Breda made the paintings in 2021, well before Poitier died earlier this month.
"Greg Breda: Still" is on view at PATRON Gallery in Chicago IL, from Dec. 11, 2021 - Feb. 26, 2022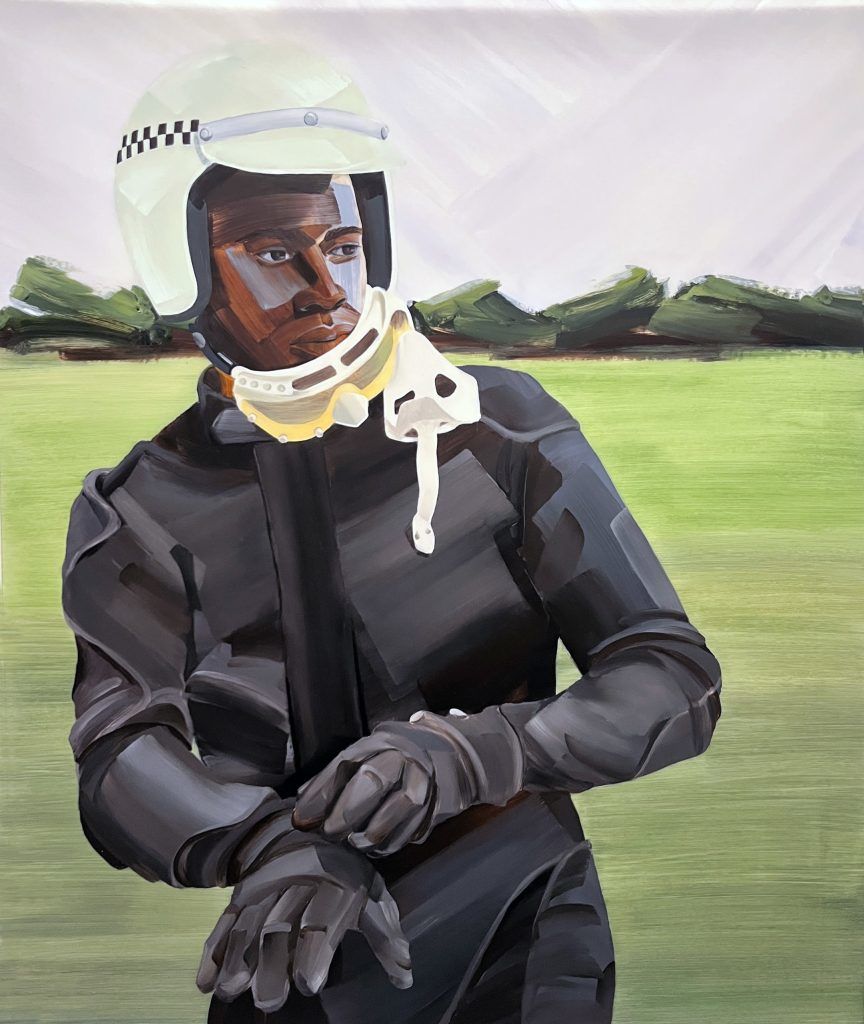 The paintings above and below were inspired by the film "A Warm December" (1973) featuring Sidney Poitier and Esther Anderson.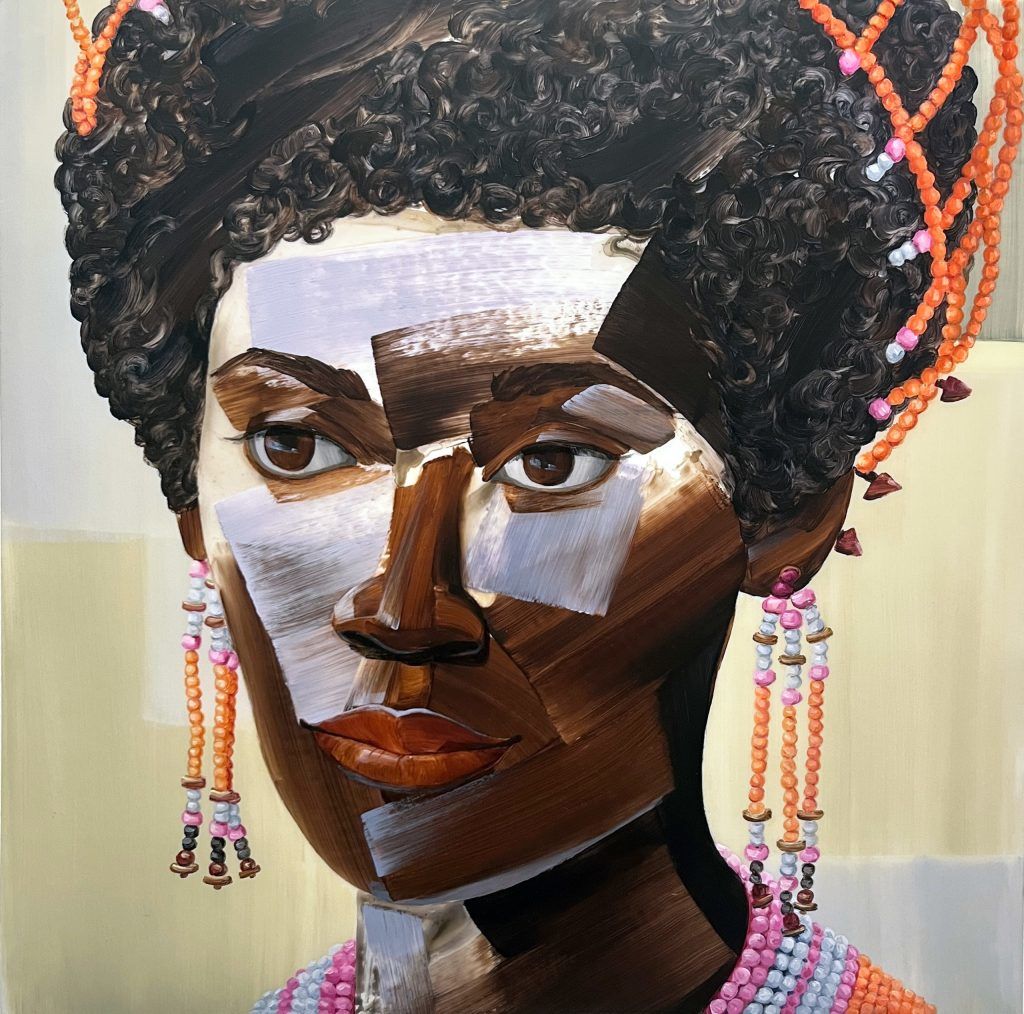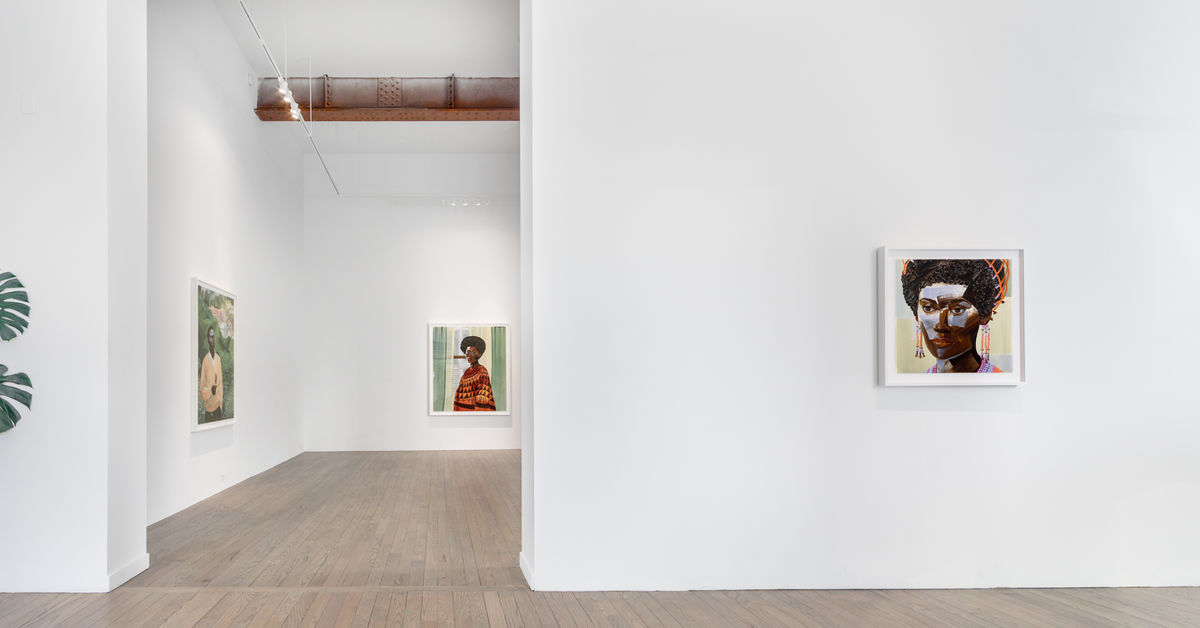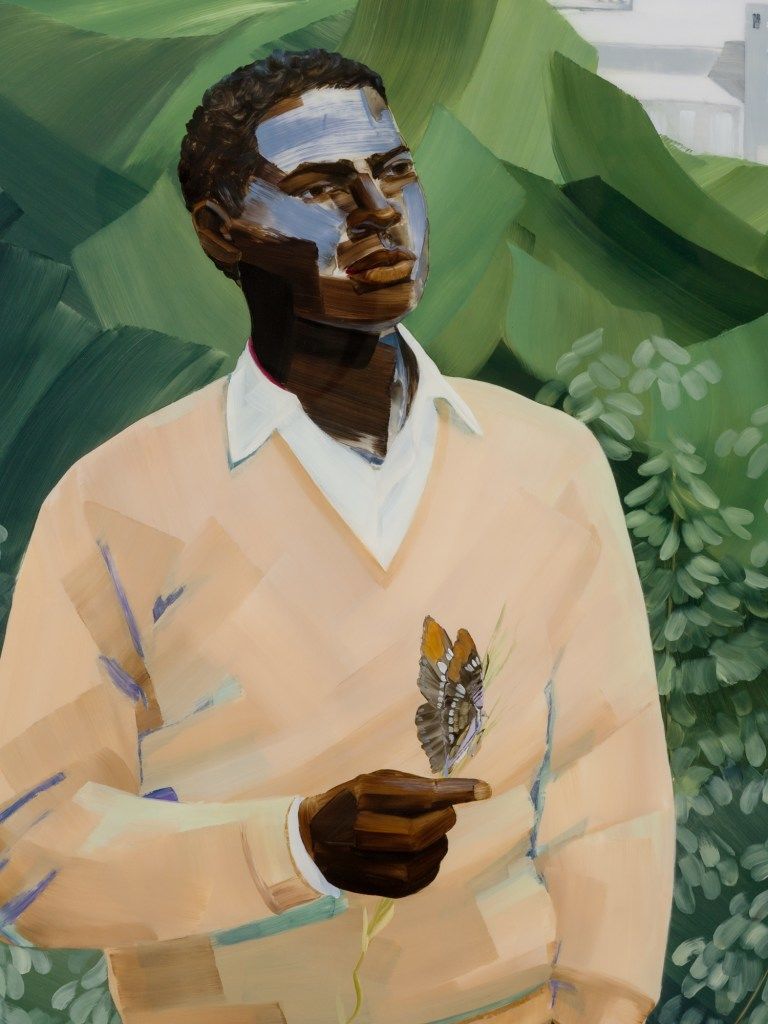 Sidney Poitier as John Kane is the subject of Greg Breda's "When the Wind Comes Again." In "Brother John"(1971), Poitier's character returns to his Alabama hometown for the inevitable funeral of his sister who is dying of cancer. His arrival coincides with workers unionizing at the local factory.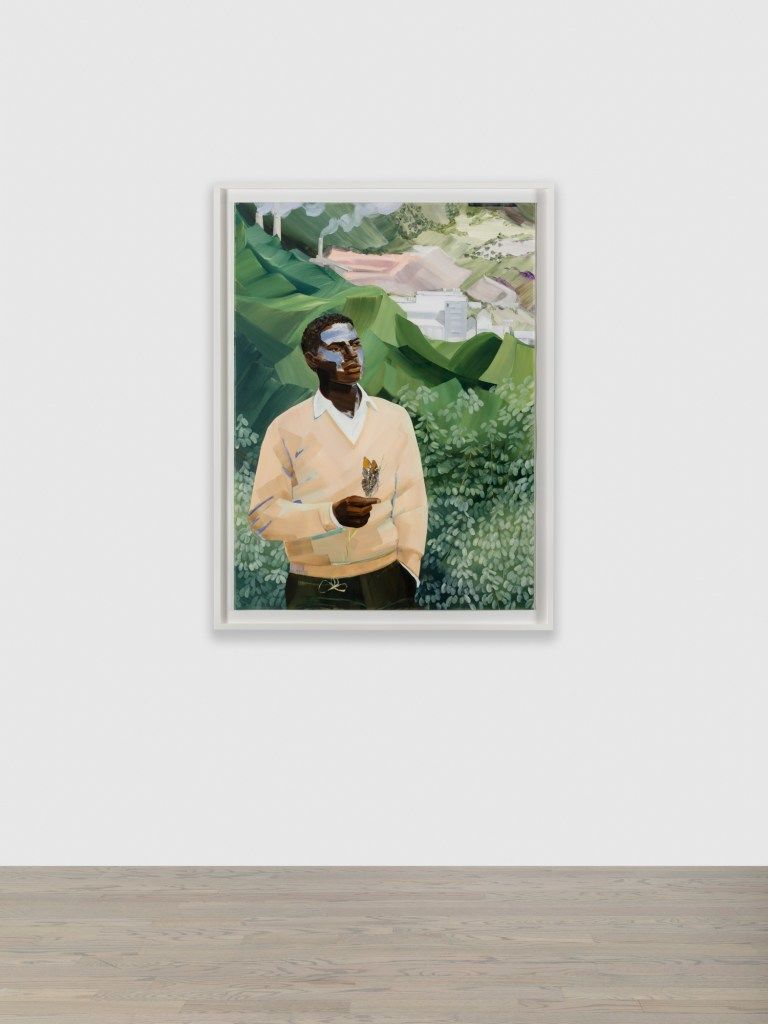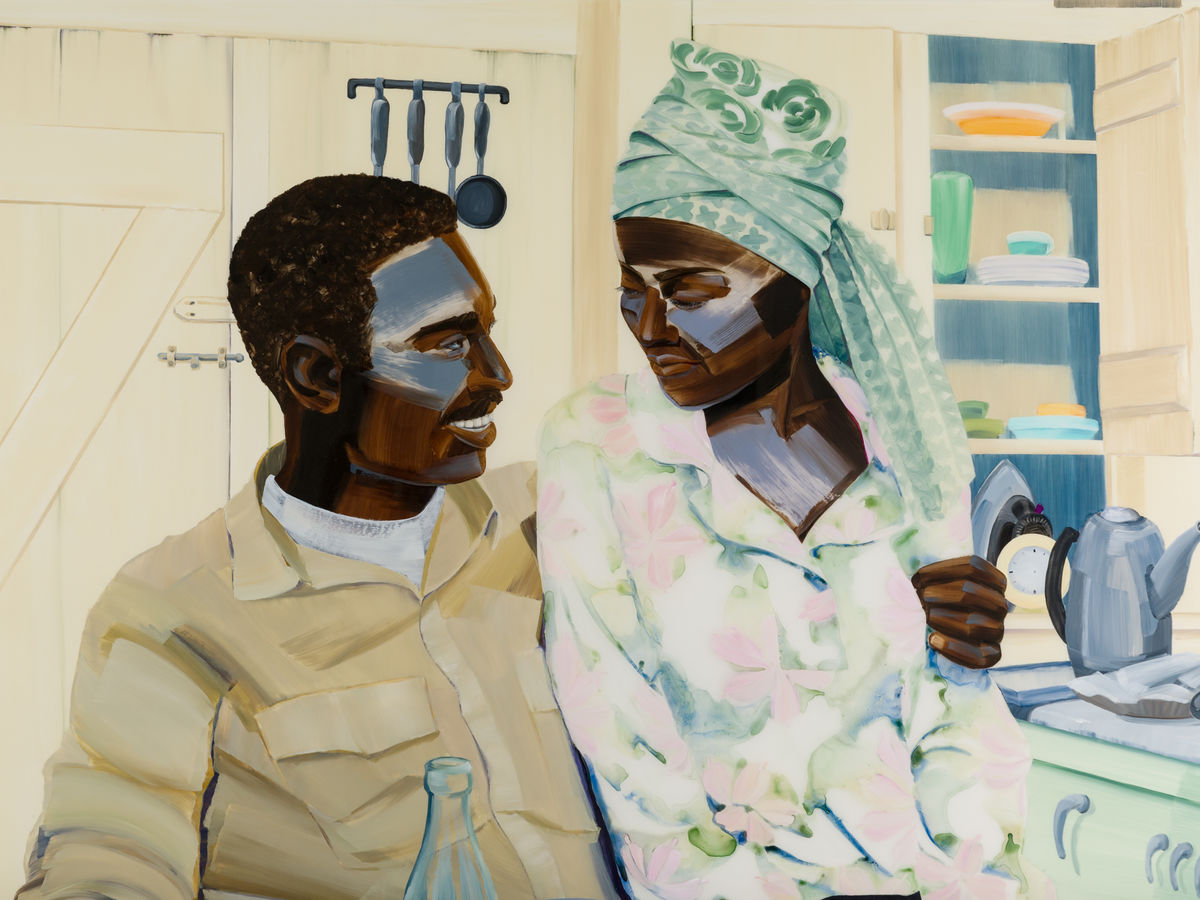 Ivan Dixon and Abbey Lincoln portray the central characters in "Nothing But a Man" (1964), a relationship drama that unfolds in the South under the duress of race and family expectations and aspirations. The scene Greg Breda portrays captures the couple during a rare moment of "Feeling Free."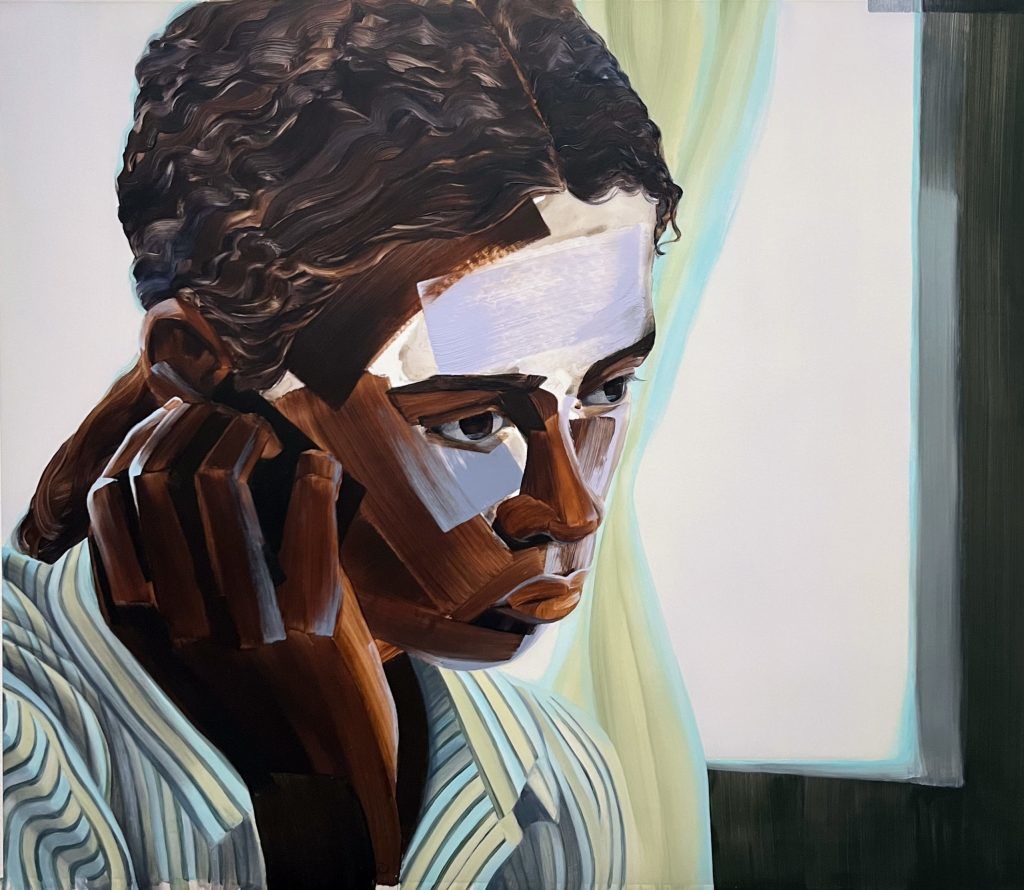 "Waves" (2019) chronicles "the epic emotional journey of a suburban African-American family—led by a well-intentioned but domineering father—as they navigate love, forgiveness and coming together in the aftermath of a loss." Set in South Florida, the film inspired "Love covers all offenses," Greg Breda's portrait of the sister, a character named Emily played by actress Taylor Russell.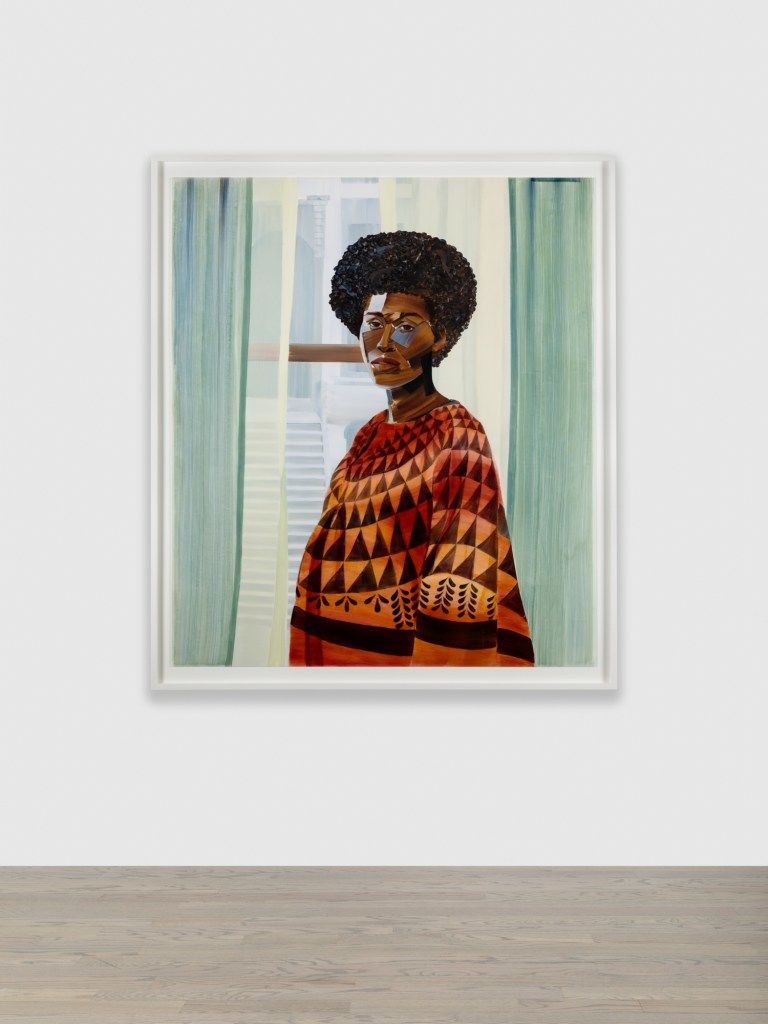 "Miss Sepia 1957" references the 1970 film "The Landlord," starring Beau Bridges as Elgar Enders. His role is a privileged white man, supported by his wealthy parents, who buys a tenement apartment building in Park Slope, Brooklyn. Greg Breda's portrait depicts Francine "Fanny" Johnson, a resident in the building played by actress Diana Sands. Fanny and Elgar have an affair and she becomes pregnant. Lou Gossett plays Copee Johnson, Fanny's boyfriend who is a Black activist.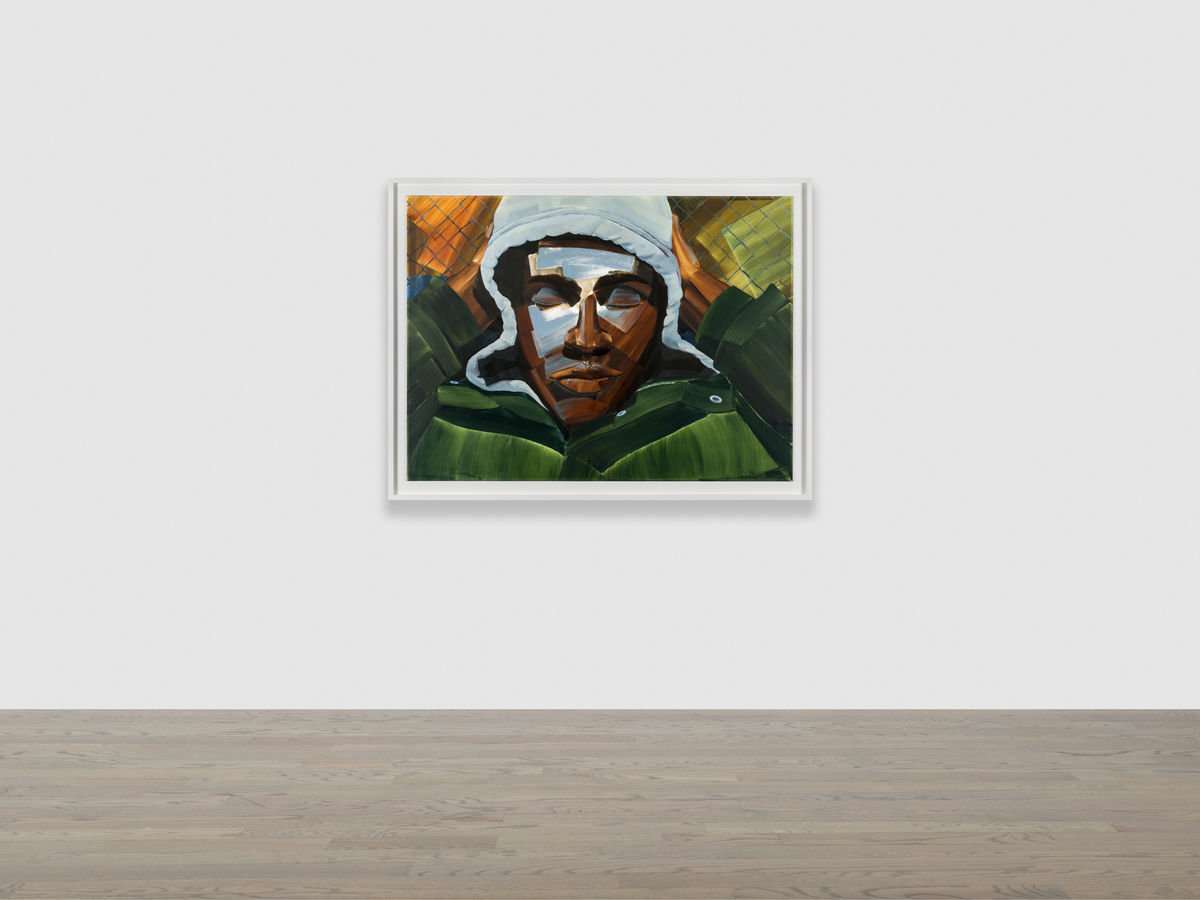 The film "Feeling Through"(2019), an Oscar-nominated, coming-of-age film about a teen in need starring Steven Prescod "Tereek," is the source for "You'll be ok."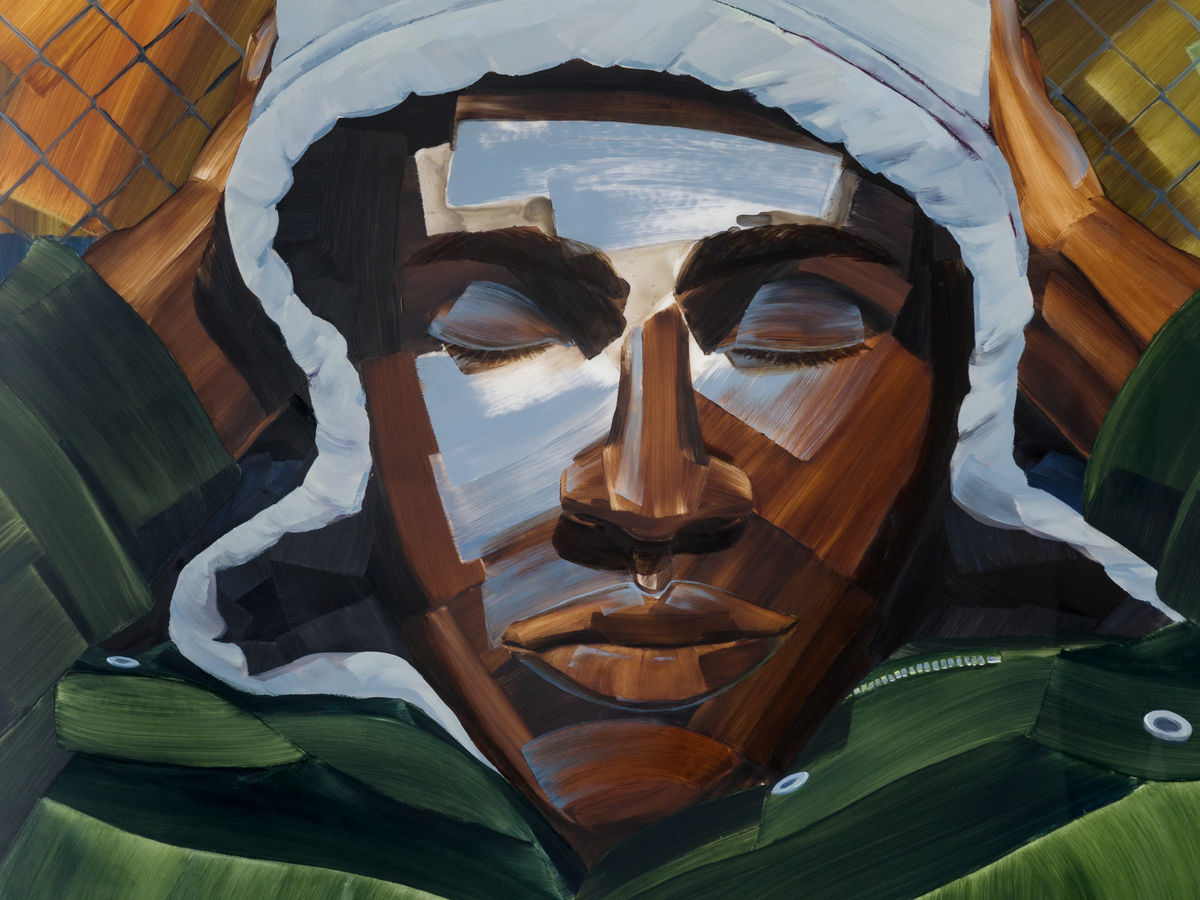 ---