The Modern Art Notes Podcast: Carmen Winant, Van Leo
The Modern Art Notes Podcast / Sep 29, 2023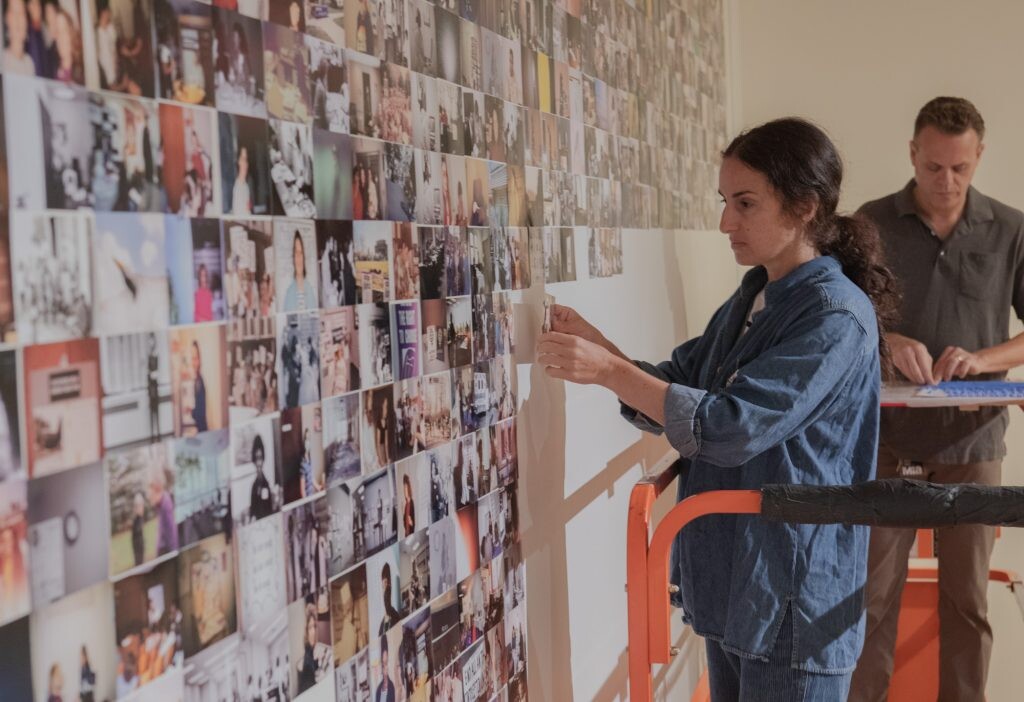 Listen Here
~~
Episode No. 621 features artist Carmen Winant and curator Negar Azimi.
The Minneapolis Institute of Arts is exhibiting Winant's
The last safe abortion
through December 31. It features Winant's assemblages of historical photographs gathered from across the Midwest that detail the work of providing health care to women. That work includes answering phones, presenting training sessions, scheduling appointments, and more. "The last safe abortion" was curated by Casey Riley.
Winant's work typically explores representations of women through strategies such as collage and installation. Her exhibition credits include the Wexner Center for the Arts at The Ohio State University, the Carnegie Museum of Art, Pittsburgh, Sculpture Center, Queens, the Bemis Center for Contemporary Arts, Omaha, the Institute of Contemporary Art Boston, and many venues in Europe.
Azimi discusses her exhibition
Becoming Van Leo
the first international survey of the photography of the late Armenian artist known as Van Leo. It's on view at the Hammer Museum in Los Angeles through November 5. Born Levon Boyadjian in Turkey, Leo became a leading studio photographer in Cairo between the 1940s and the 1960s. Azimi's exhibition includes some of Leo's earliest pictures from the 1930s, his extensive experiments with self-portraiture, and his challenging of East-West binaries.
---