SAMUEL LEVI JONES
Nexus
March 24, 2018 - May 12, 2018
Opening Reception: Saturday, March 24th, 5:00 - 8:00pm

I return to objects through which I labored over as a youth and young adult. It is not a celebration of this pastime but rather an exploration of my experience through the toiling of time and space.
– Samuel Levi Jones
PATRON is proud to present
Nexus
, a solo exhibition by Samuel Levi Jones. The exhibition will open with a reception for the artist on Saturday, March 24th from 5 to 8PM and continue through May 12th, 2018.
Nexus
marks a return to a moment, a self reflective exploration of the point of connection between the markers of our own narrative and how the universal shared experience of those makers influence collective action. Jones' practice is an ongoing physical undoing of material and objects that hold an authoritative or iconic influence and power, using labor and aggressive gestures to undo a material's conventional or historical influence and give way for a new and reconsidered potential. Known for his deconstructions and compositions of encyclopedic, medical, and law books, this exhibition marks a return to a material foundational to Jones' practice and to his own personal biography: football equipment. Like the books in his oeuvre, the football material is approached as a source of influence—a platform for the consideration of a more expanded revision of a narrative beyond that which gives the material its power—a translation through figurative and literal engaged impact.
The work in
Nexus
is composed of deconstructed football skins and football tackling pad covers, which where sourced from Marion High School in Marion Indiana, Jones' own alma mater. A bulk of the material stems from the equipment Jones himself used and practiced with during his time as an athlete in high school. The tackling pads are torn, sanded, and reconstructed through a delicate, hand sown gesture, into abstractions. The patina on the surfaces of the works dances between marks and scratches, remnant from their use over the last twenty years by high school athletes and the artist's own hand. The football skin works are scaled to Jones' own height and proportions, titled
Black Athlete
and
Black Artist
referencing the presence of a body. The football skins are sown into compositions similarly to the other works, and there is a thin layer of Asphaltum—a tar like substance derived from oil that is commonly used in print making—that is applied to the surface.
Giant
is a steel sculpture holding its pose through a delicate balance of its own materials. The work itself is the deconstructed steel from the tackling dummy Jones used to practice on during his time as a high school football player. The pose of the work is dependent on the balance of steel limbs meeting at the sculpture's nexus where the weight of each component holds the sculpture up and in place through collective agency.
The return to this material was inspired by the recent NFL athlete protests in response to social injustice, in particular the death of African Americans at the hands of police. Jones notes that he is interested in the potential power an individual has or doesn't have in creating connections of impact, every individual gesture creating a new connection of possible change.
Installation views of
Nexus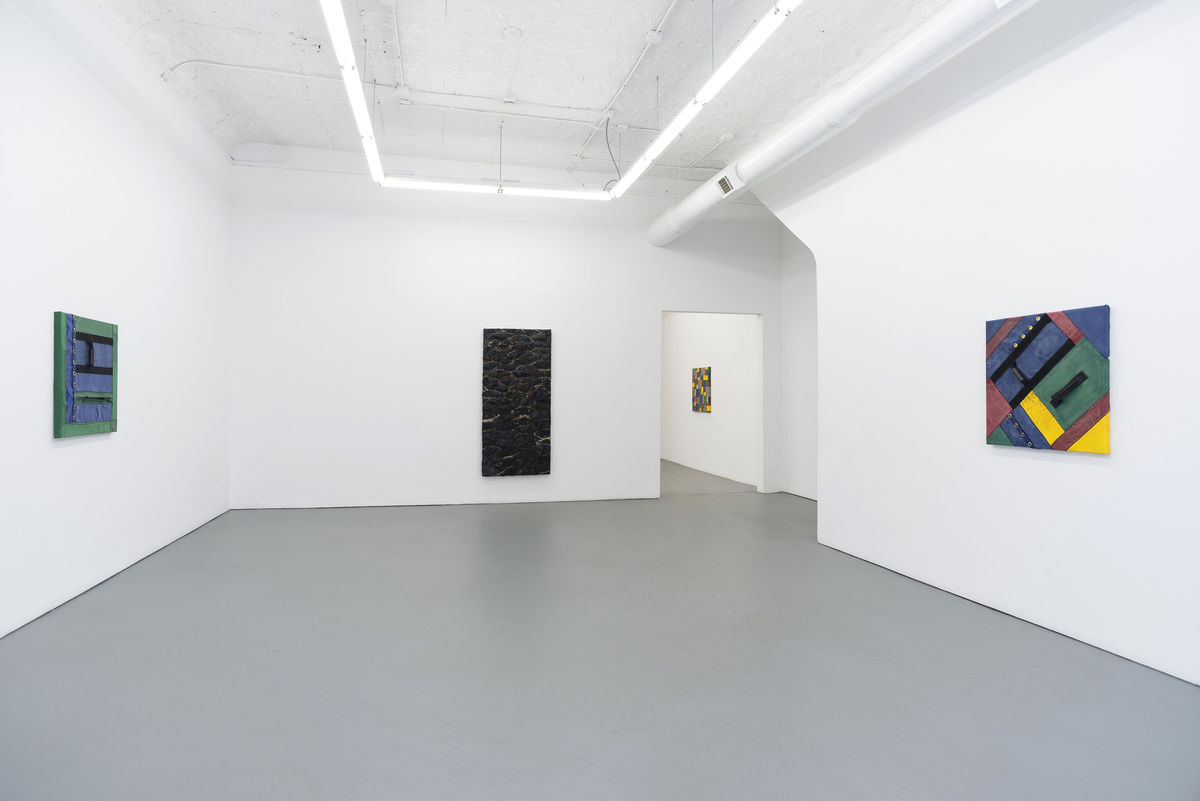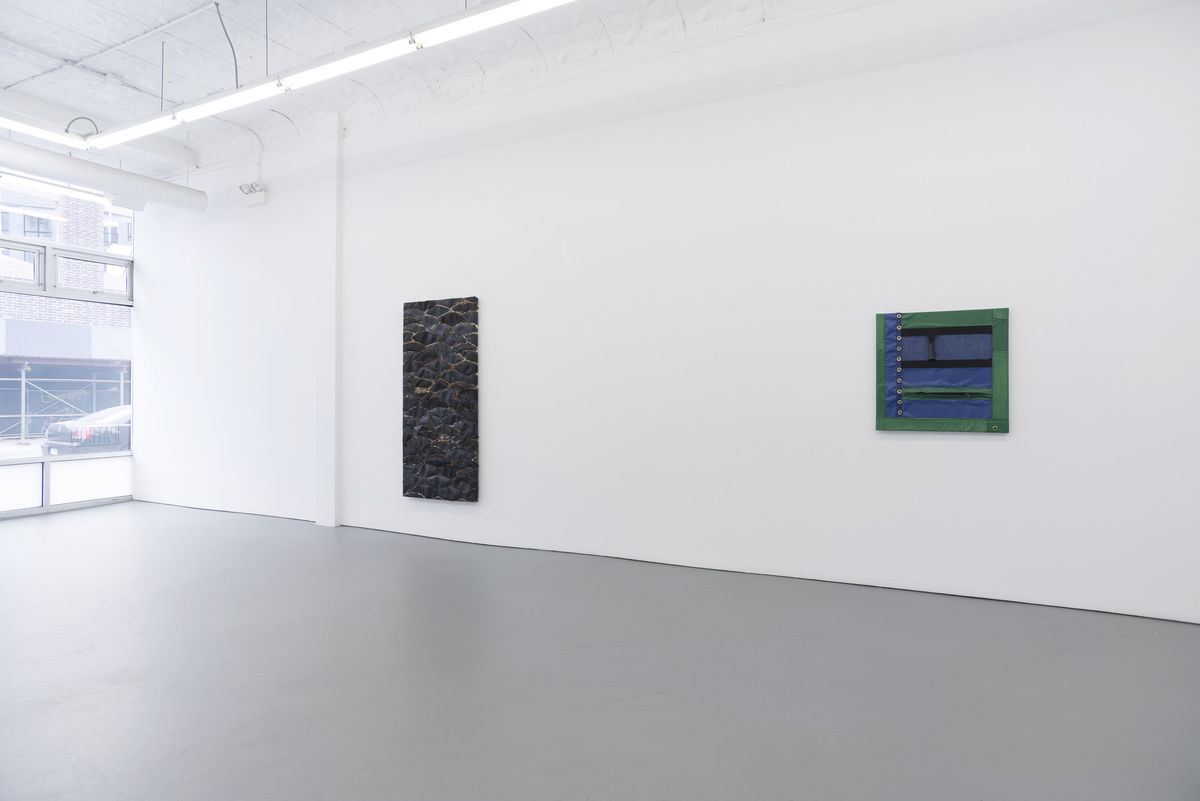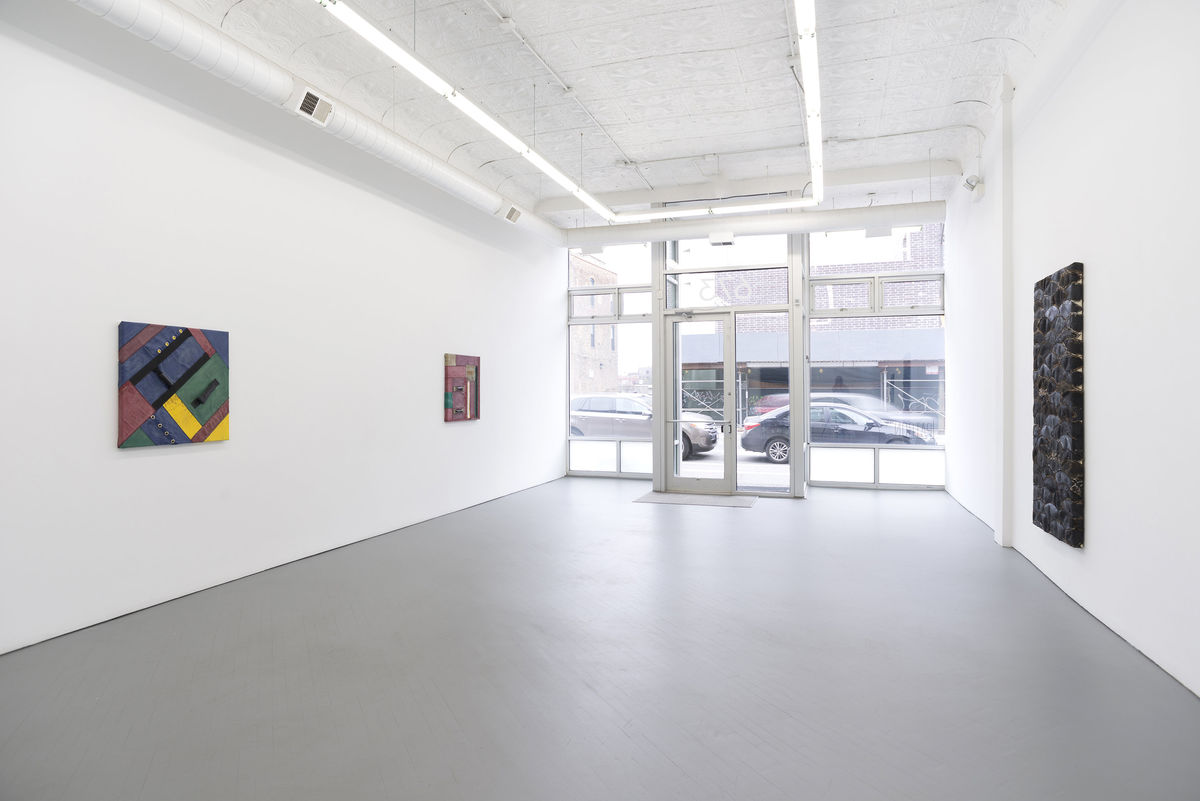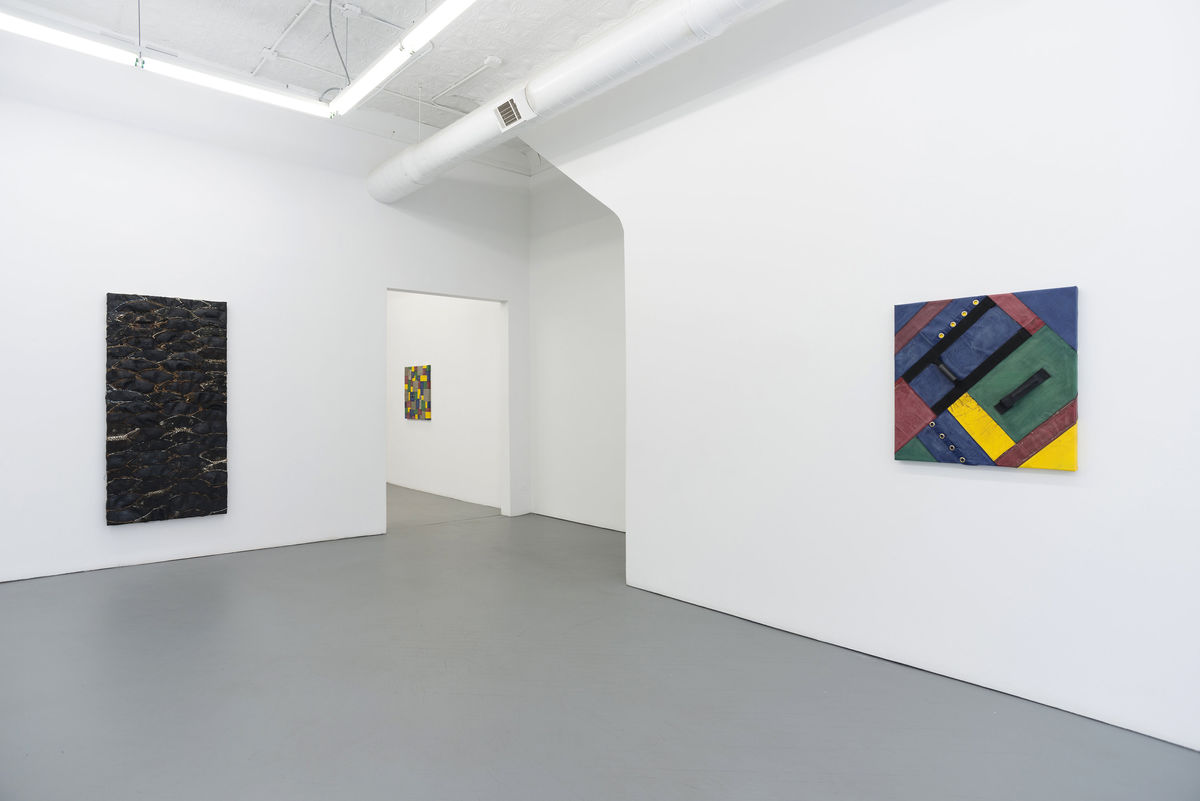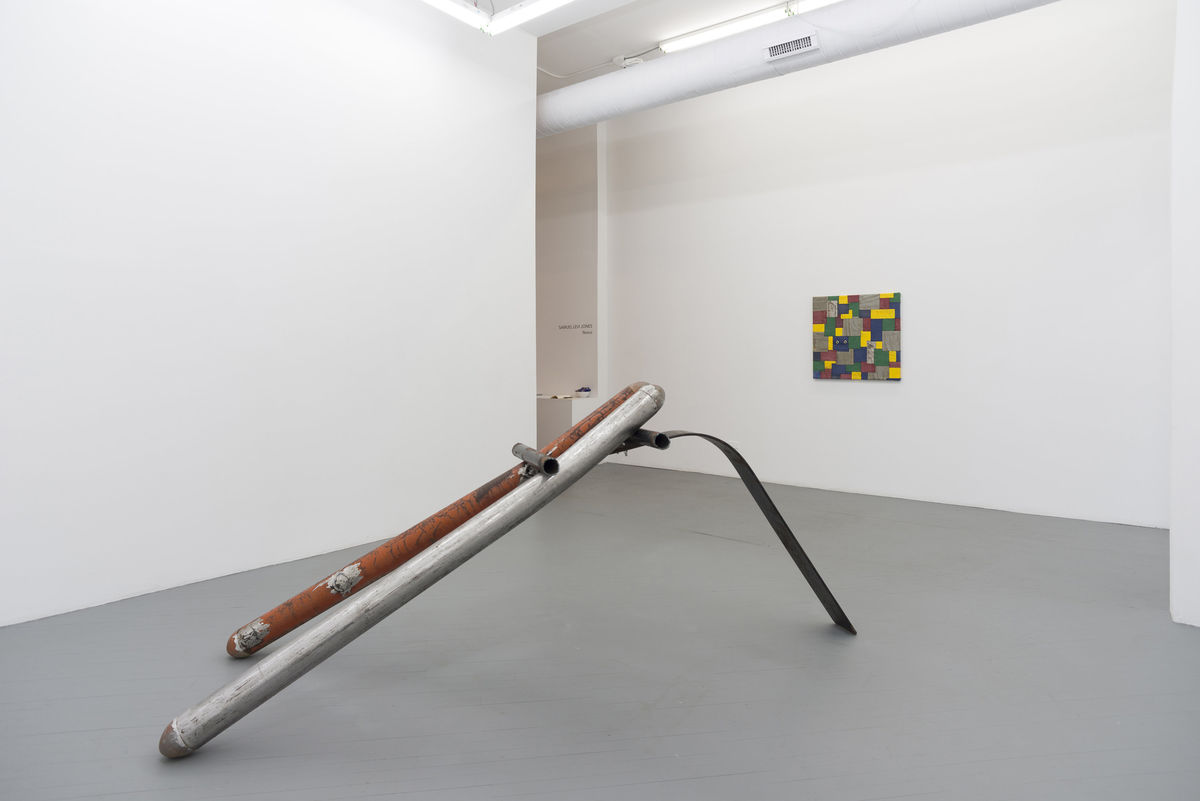 SAMUEL LEVI JONES (b. 1978 in Marion, IN) is an interdisciplinary artist working and living in Chicago, IL and Indianapolis, IN. Jones earned a B.A. from Taylor University, a B.F.A from Herron School of Art and Design in 2009 and an MFA from Mills College in 2012. Recent exhibitions include One Blood, Susanne Vielmetterin Los Angeles CA, Excerpt (2017) at Studio Museum in Harlem, New York, NY; Burning all illusion (2016) at Galerie Lelongin New York, NY, Reciprocity (2016) at PATRON, Chicago, IL; A Dark Matter at Tarble Arts Center, Eastern Illinois University, IL; Chicago Invites Chicago at Galerie Lelong in New York, NY; Samuel Levi Jones (2016) at The Arts Club in London, UK; 48 Portraits (Underexposed) (2016) at EXPO Projects, PATRON, Chicago, IL; After Fred Wilson (2015) at the Indianapolis Museum of Contemporary Art, IN; Unbound (2015) at the Studio Museum in Harlem, NY; The Silence of Ordinary Things (2015) at The Mistake Room, Los Angeles, CA; I Like It Like This (2015) at S2 Sotheby's Gallery, New York, NY. Jones is the recipient of the 2014 Joyce Alexander Wein artist prize, awarded by the Studio Museum in Harlem. He is also the recipient of the Sustainable Arts Foundation Grant, the Vivian and Margarita Stephenson Award by Mills College, the Mildred Darby Menz Award, by Herron School of Art and Design Indianapolis, the Junior Bratton Award by the Herron School of Art and Design, and the Evelyn V. Staton Fellowship in Fine Arts by Mills College. Jones' work is in the public collections of theWhitney Museum of American Art, New York, NY, Minneapolis Institute of Art, Minneapolis, MN, de Young Museum, San Francisco, CA, The San Francisco Museum of Modern Art, San Francisco, CA, The Rubell Family Collection, Miami, FL, The Los Angeles County Museum of Art, Los Angeles, CA, and The Studio Museum in Harlem, NY.