PATRON is proud to present
Space | Shadow | Script
featuring new paintings within an immersive environment by Caroline Kent. Combining wall paintings, reliefs, and chromatic compositions, this exhibition transforms the gallery's architecture into scenography.
Kent sources from the legacies of geometric abstraction to develop her own, ever-evolving, gestural language. In paintings, sculptures, and, at times, performance, Kent's practice extends the traditions of abstraction. For the artist, abstraction—in its various forms—ignites new modes of meaning-making.
The artist imagines interior architectures as sites of encoded exchange. In her current treatment of the exhibition space, Kent incorporates floor plans of traditional Mexican homes with modernist influences and adaptations. She has painted large-scale details from these plans directly onto the walls, shifting our viewing perspective of architectural plans from an aerial to an alternate point of view. Kent draws a comparison between the architectural floor plan and a theatrical stage: both are sites for projecting imaginative speculation. The gallery visitor becomes both a spectator and an actor in the space of this exhibition.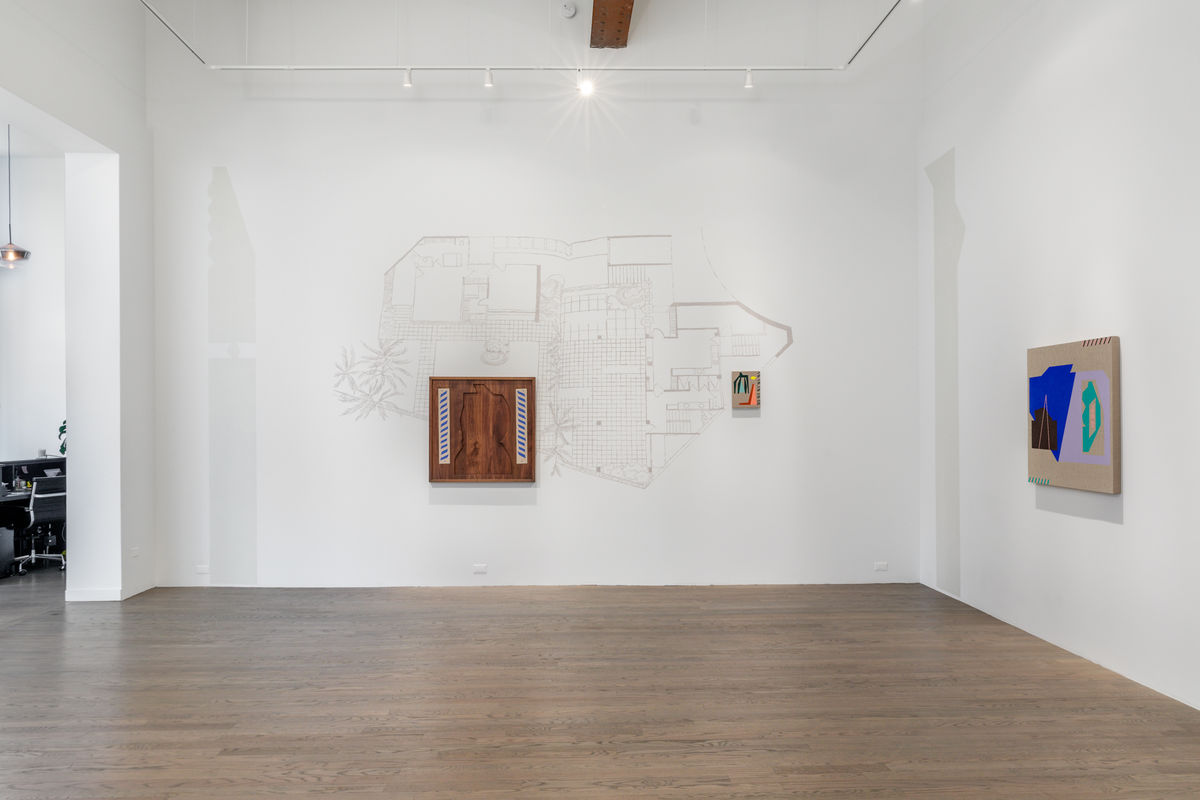 Overlaying sections of the painted floor plan are wooden sculptural elements and individual works comprising raw Belgian linen paintings. The sculptures have recessed spaces containing small cement objects. These hybrid pieces bridge form to material, merging painting with object. In her multi-form practice, Kent often begins by engaging the wall as a site to build surfaces. Here, a wall sculpture emerges from the flatness of the wall into the room it inhabits. It becomes a niche to house a small sculpture.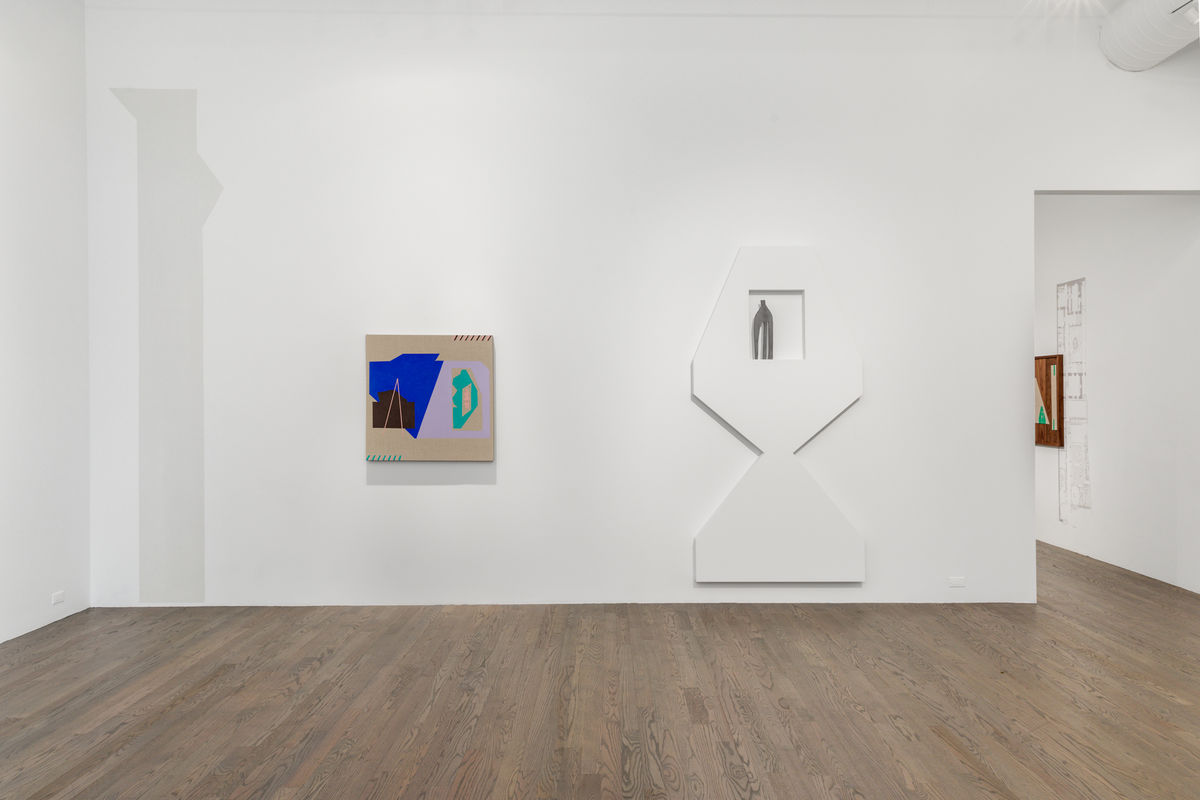 Wall-sized painted shadows, varying in subtle tones of off whites and soft grays, mirror the geometric language that permeates this environment. Complementing these soft touches are vibrant, new acrylic paintings on Belgian linen that form consonances with the mural-like approach in other areas of the space. She composes her hard-edged lexicon across taupe surfaces, bringing warmth to her pastel palette and grounding new forms in the woven texture. Along the edges of some pieces, painted sequenced stripes recall the border design of Par Avion envelopes. In paintings like
A doorway is a love letter
(2022), she accentuates the relationship between speculative space and projected desire. In many of these new compositions, cryptic symbol-like forms of an unknown language merge with architectural references. The forms function like prompts for the necessary stage action in this play, guiding the spectator.