20 New York Shows to See over the Holidays
Artsy / Dec 20, 2016 / by Casey Lesser / Go to Original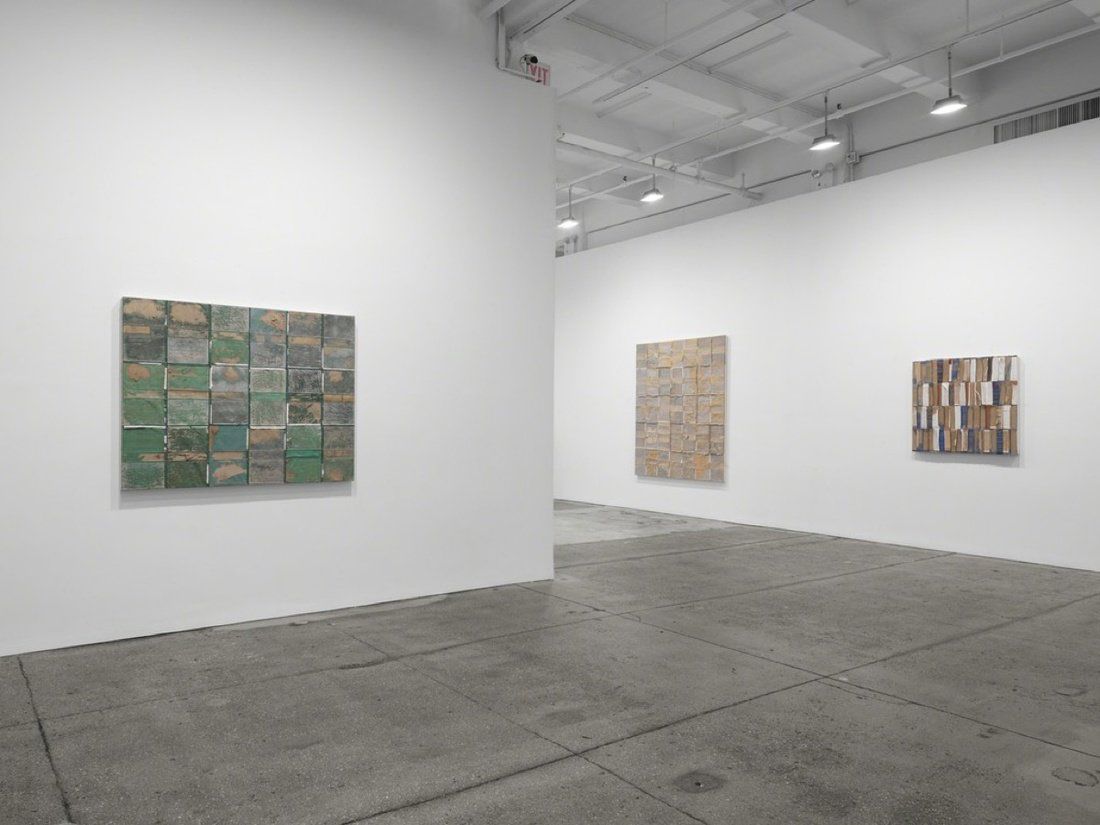 The holiday season does not have a stellar reputation for being an optimal time to see some art. But, as winter descends upon New York, this year is different. Venture out in the chilly city to catch up on these major museum shows, or take in an array of fresh gallery exhibitions featuring masters from the art-historical canon, contemporary artists diving into the post-election milieu, and a few artists who happily provide an escape.
Samuel Levi Jones at Galerie Lelong
DEC 8–JAN 28; 528 WEST 26TH STREET
Driven by injustice in the U.S., particularly surrounding recent violence against black men and women, Jones's new show, "Burning all illusion," features bold works made from books, primarily encyclopedias and law tomes, which the artist has methodically dissected. Their parts—spines, fabric covers, cardboard insides—he sews together in gridded monochromes or multicolored patchworks he affixes to canvas. Titles and authors are strategically scratched out, leaving behind words and phrases that speak to the artist's timely concerns.
Click the link above for the full article.
---