13 Artists Poised to Break Out Big in 2023, According to Naomi Beckwith, Marilyn Minter, and Other Art-World Insiders
Artnet News / Jan 2, 2023 / Go to Original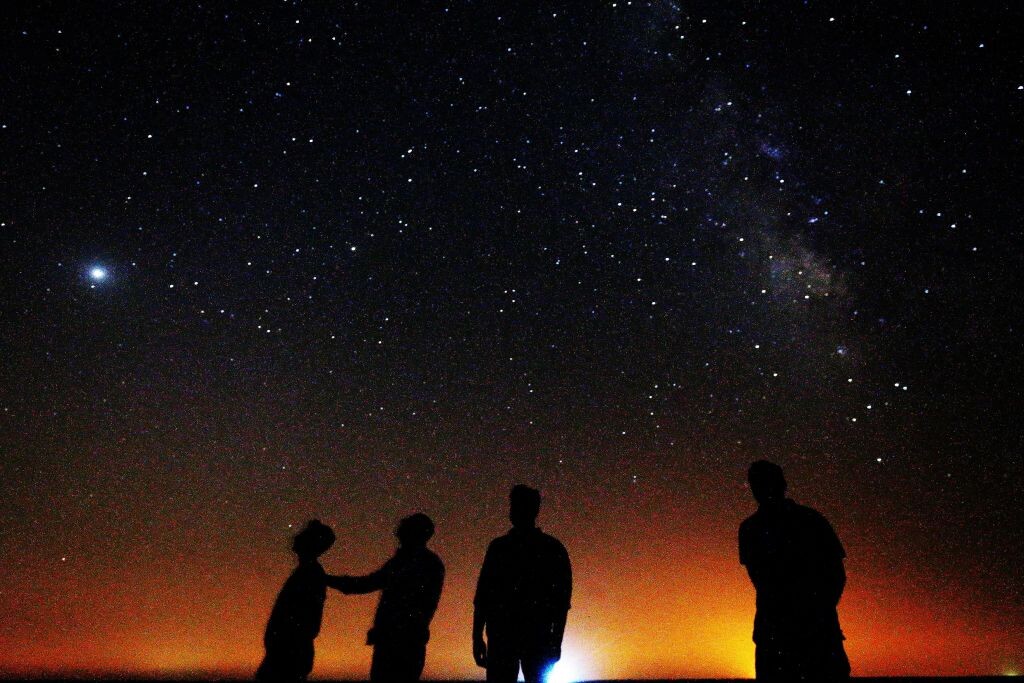 With 2023 upon us at last, we're looking ahead at what we might expect from the year to come. If 2022 was the year of rising stars like Anna Weyant and Christina Quarles, who will be the names to know in the New Year?
To make some predictions, we asked leading critics, curators, artists, and advisors to each pick the one artist they think is poised to make break out in a major way this year.
Here's who they chose.
Naomi Beckwith, chief curator at the Guggenheim Museum,
on Caroline Kent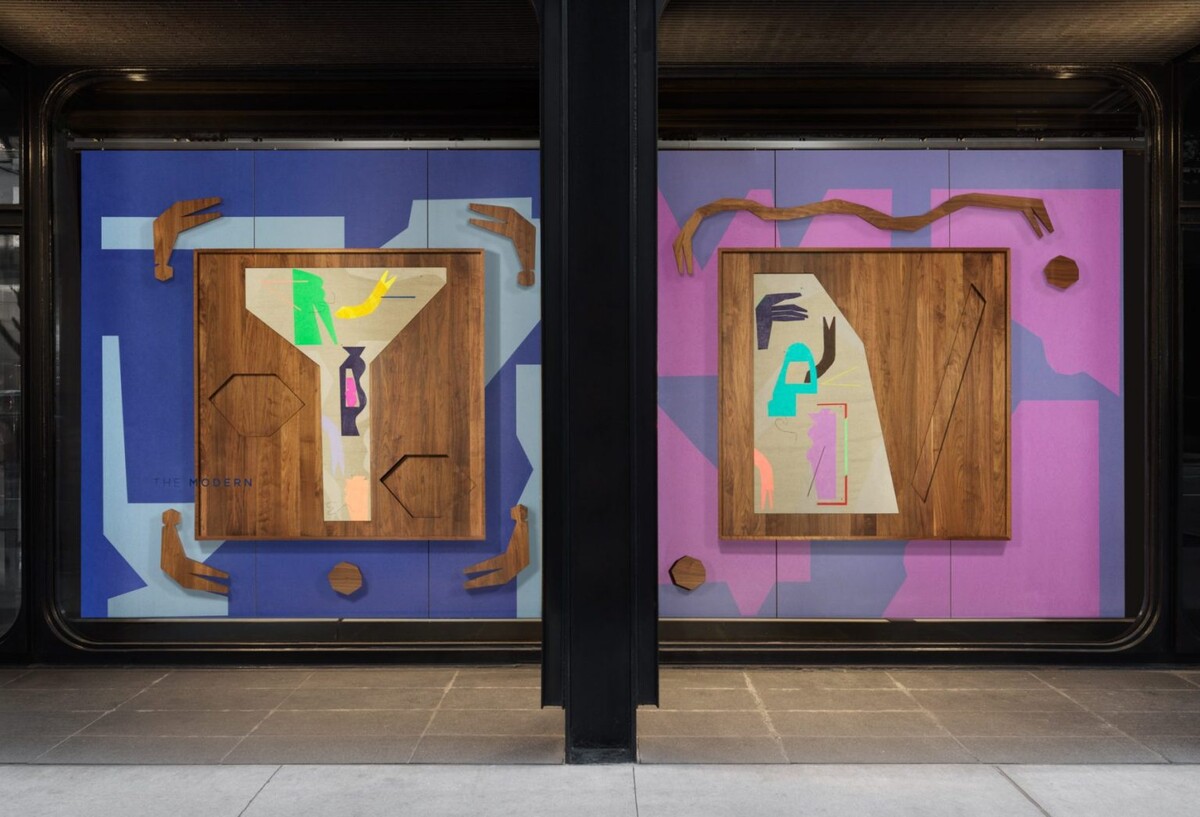 "After making several strong gallery and project presentations, and currently gracing MOMA's "Modern Window," Caroline Kent is now in pole position for a strong critical contextualization. Harnessing the palette and deep spatial instincts of the Bauhaus, Kent's 21st-century abstractions are imbued with a sense of embodiment, wordliness, and clue us in to the relationships between power and language."
Marilyn Minter, artist,
on Tala Madani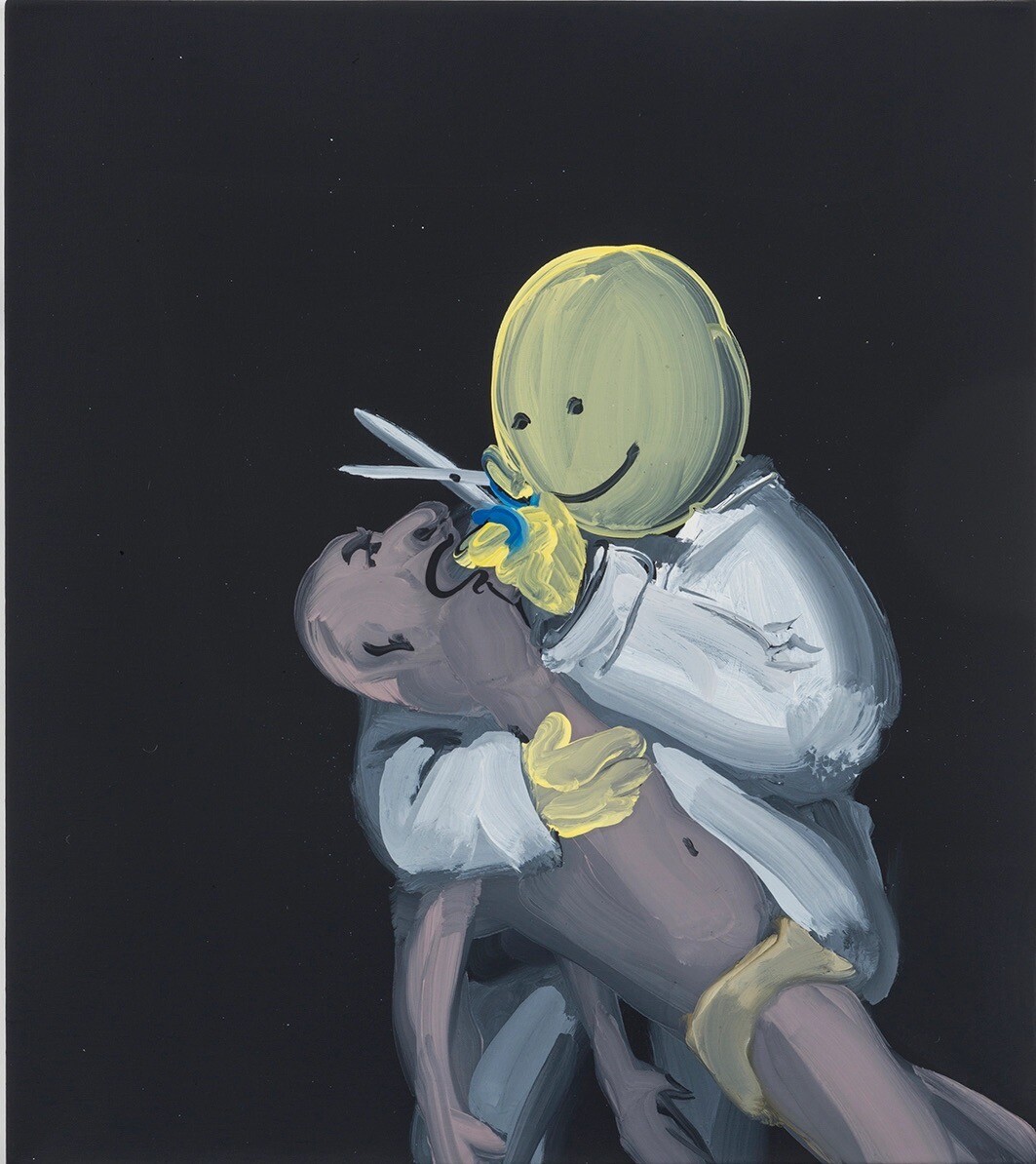 "She is irreverent, savage, filthy, and very funny. Plus she is a great animator and painter. I love everything she does. I've been following her work for years."
Barry Schwabsky, art critic,
on Andrea Marie Breiling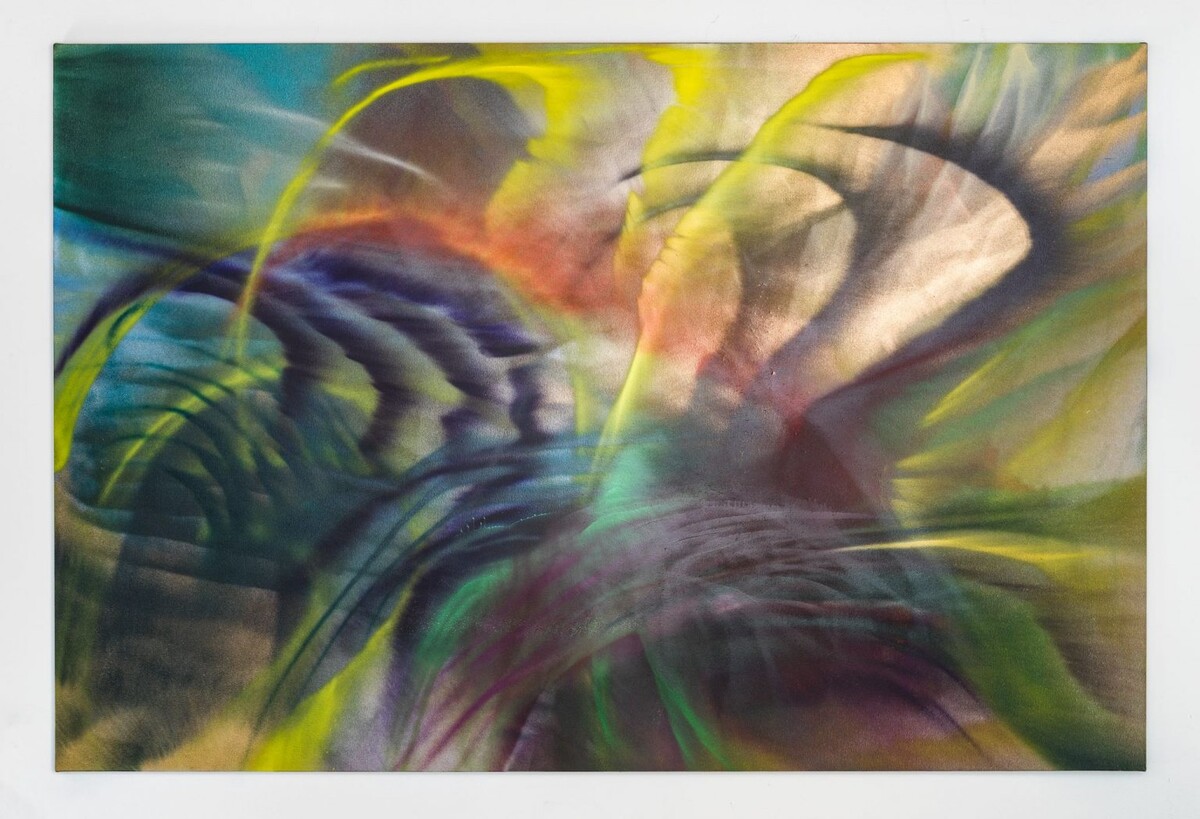 "It's inspiring to see a painter push her work forward as quickly as Andrea Marie Breiling has been doing. I didn't get to Miami to see her show 'Ribbons' at Villa Paula, timed to coincide with the Art Basel Miami fair, but from what I can tell, her spray-painted swoops and swirls have taken even more volume, depth, and drama. The spiritual aspiration of an Agnes Pelton meets the blunt physicality of a Willem de Kooning in a synthesis that's totally of the moment."
Augusto Arbizo, art advisor,
on Richard Ayodeji Ikhide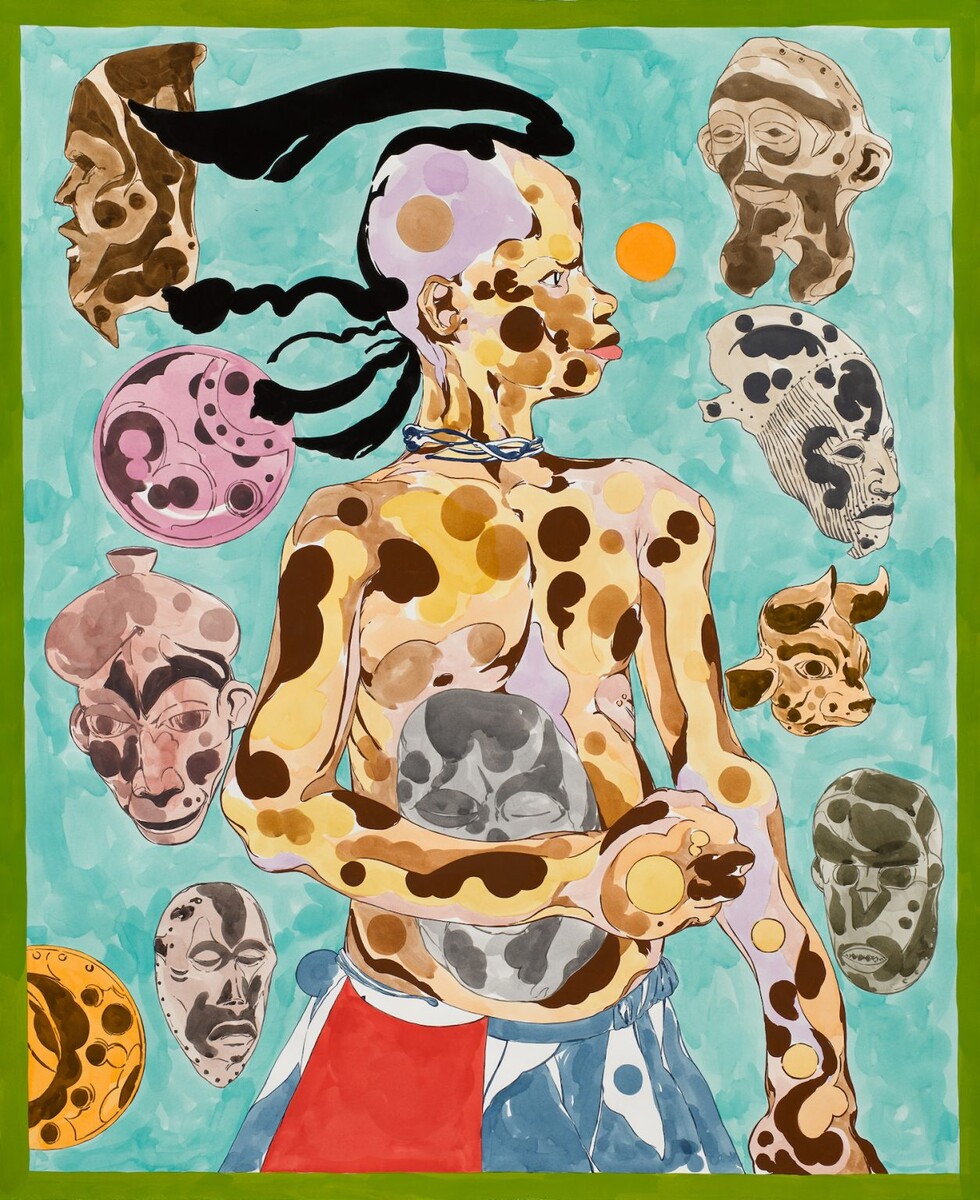 "The Nigerian-born, London-based artist Richard Ayodeji Ikhide has been creating a cosmology of archetypes celebrating object- and image-makers and creators in our society: observers, storytellers, alchemists, artists, and inventors. I discovered Richard's large-scale watercolor works through the non-profit organization V.O. Curations early in the pandemic, and it has been amazing to see him continue to expand his practice. He just completed a suite of extraordinarily beautiful and complex watercolors for a Victoria Miro Gallery online project, and I think he is definitely an artist to watch!"
Josh Baer, art advisor and founder of the Baer Faxt,
on Hiba Schahbaz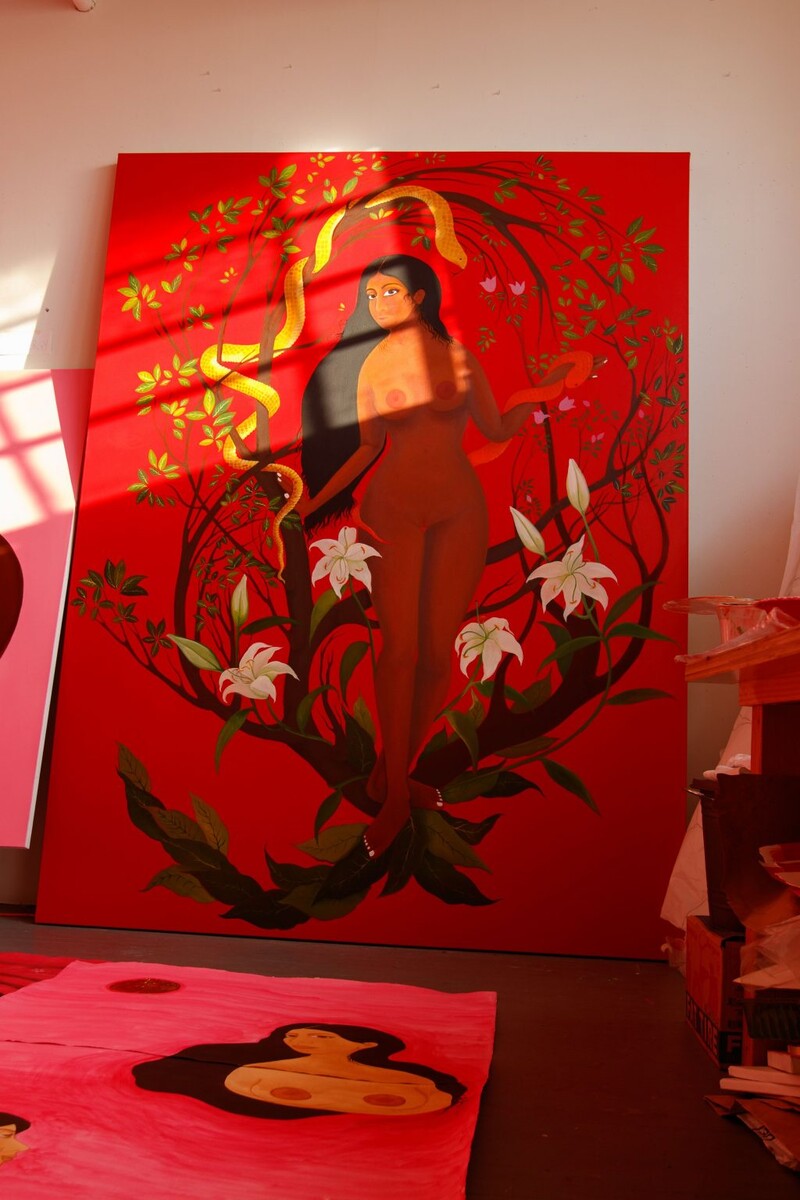 "I have been following Hiba's work for several years—in full disclosure I do not own any—and her development from works on paper to large oils on canvas is significant. Her use of the female body, particularly through the lens of Pakistani culture and a pivot away from the traditional miniature, is new ground, at to least my eyes. All she needs for her next step in the art world/market is a serious New York-based gallery to help her enter the conversation."
Allan Schwartzman, art advisor,
on Rafa Esparza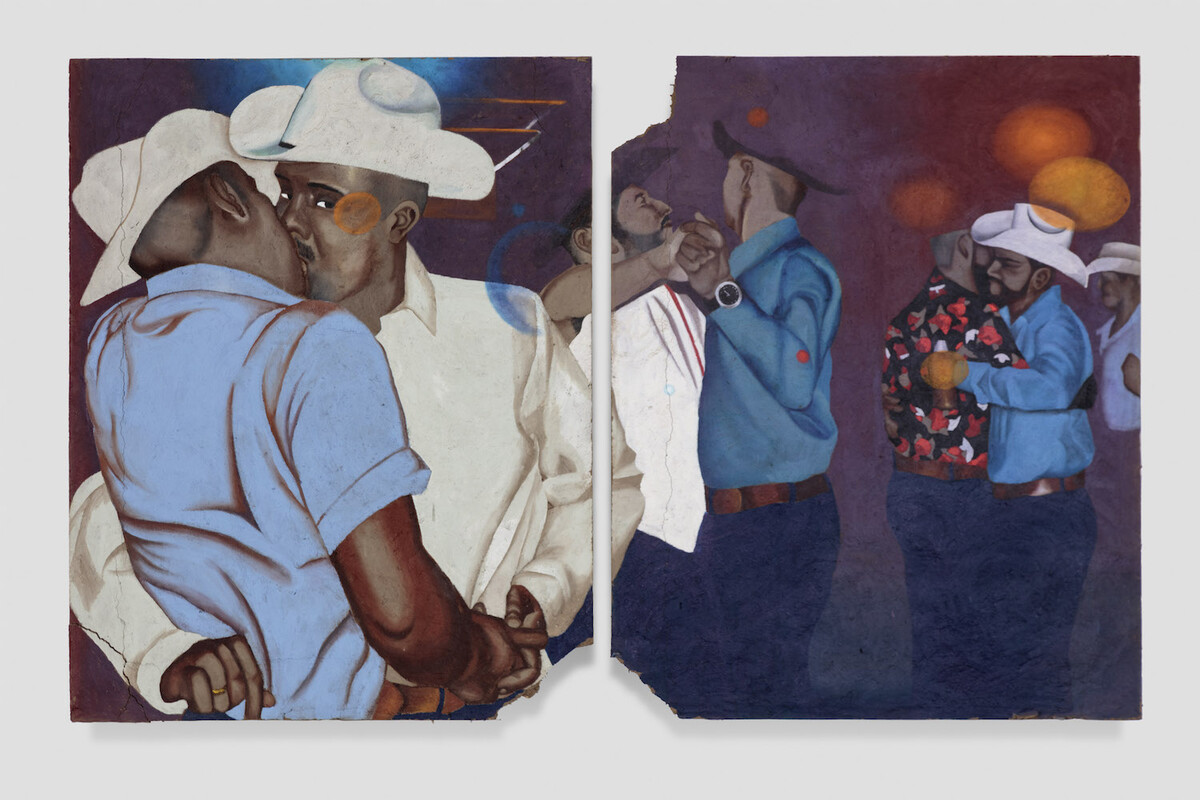 "There are three basic ways I think of an artist 'breaking out:' in their work, by recognition, or by the attentions of the market. Rafa Esparza, an artist of mature vision and healthy and growing support of museums and private collectors, is likely to become more nationally visible with upcoming exhibitions at New York's Artist's Space and the San Francisco Museum of Art. I especially admire his work for its accessibility and truthfulness, for its presence, both commanding and gentle, and for its natural, complex, and essential fusion of the personal and political, and for his propensity to 'brown the white cube.' Working in performance, painting, sculpture, and installation, while not beholden to the conventions of any idiom, his work embodies the complexity of identity through the interwoven elements of his identity, while also critiquing conventions of art and society."
Danielle So, contemporary art specialist at Phillips Hong Kong,
on Xiyao Wang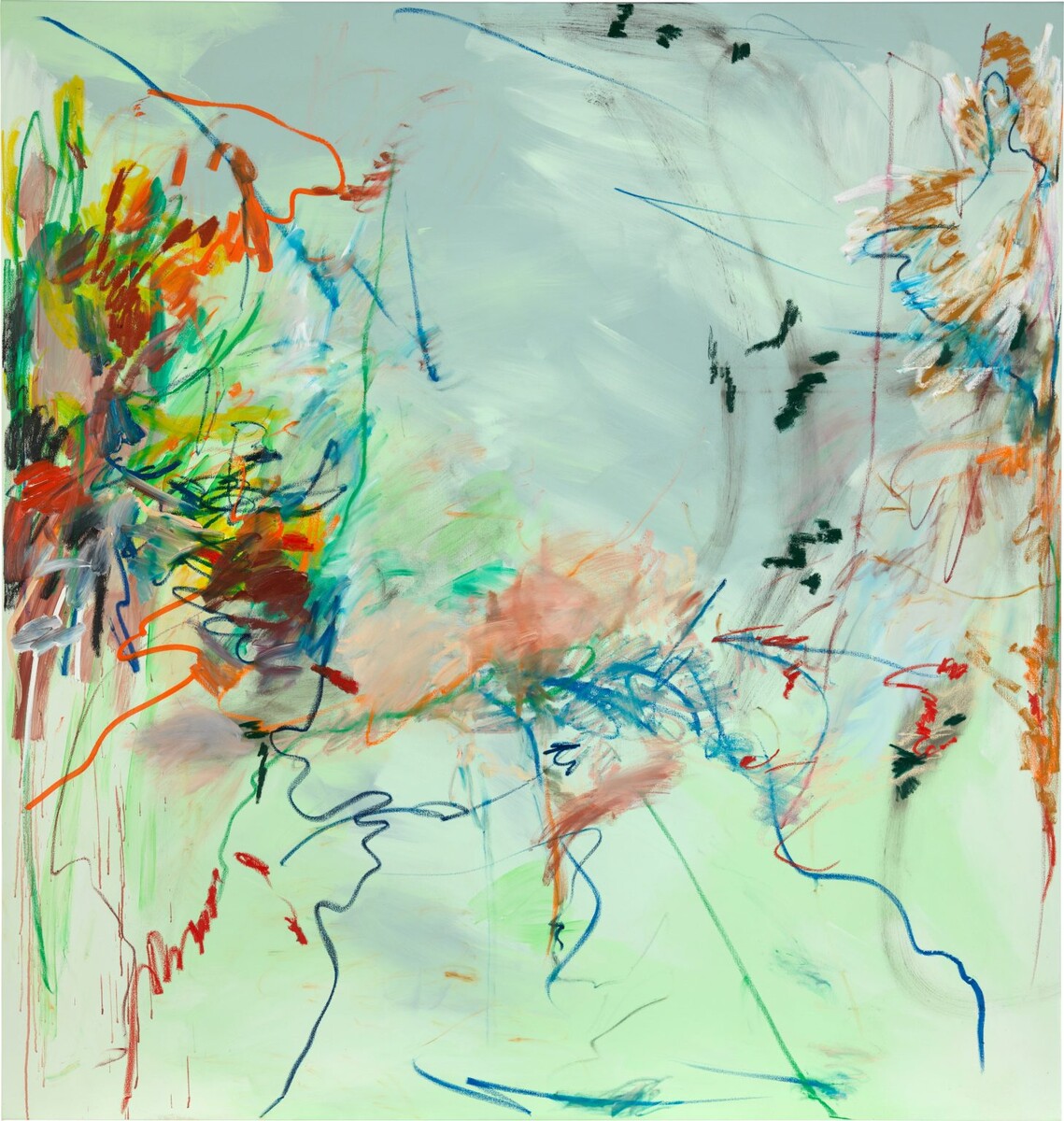 "My pick is Xiyao Wang, a Berlin-based Chinese female artist that was featured in our day sale this season. For me, she is representative of the new generation of abstract painters and you can certainly see parallels of the lyrical quality of Cy Twombly merged with inspiration from global mass culture, electronic music, and all the media that has been of influence to millennials and Gen Z. She primarily works on very large-scale paintings in which there are many gestural elements that evoke landscapes, bodies and movements."
Liz Parks, art advisor,
on Annie Morris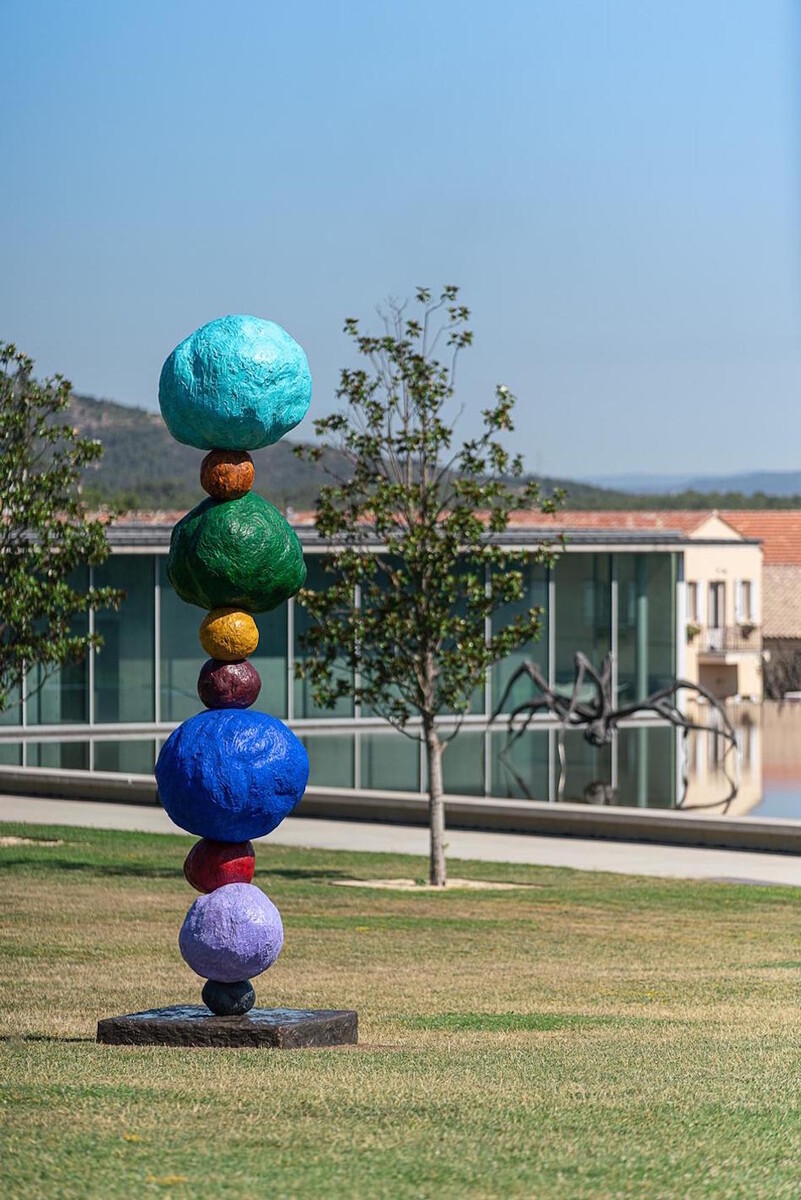 "I have been following Annie's work for some time, and have long admired its ability to teeter on the edge between substance and fragility, rendering the highly personal into a universal language of loss. But there is something about her relatively recent use of bronze as one of her primary mediums for her 'Stack' sculptures that I feel has elevated her practice to a new level. I loved her entire show at Chateau La Coste this summer, but it was the one outdoor work, a monumental bronze 'Stack,' that I feel emphatically declares Annie's place within contemporary art history. Standing at six meters tall in a grassy field, just across the way from an iconic Louise Bourgeois Spider, the two works seem to be in conversation with each other, the bold declarations of artists of different backgrounds and generations united in their meditations on motherhood and mourning."
Nazy Vassegh, advisor and founder of Eye of The Collector fair,
on Sara Berman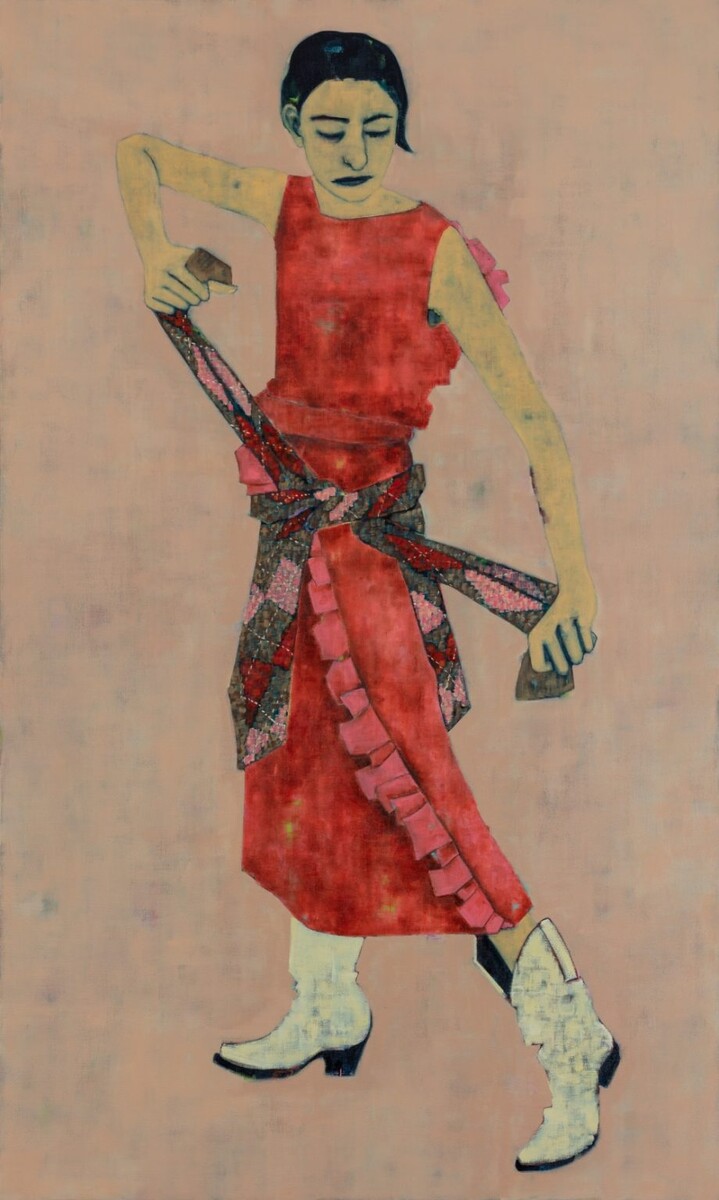 "My stand-out artist for 2023 is Sara Berman, a London-based artist who transitioned from a successful fashion career to the art world when she graduated from Slade in 2016 with an MFA in painting. Berman's background in fashion has influenced her visual arts practice through the use of various textures, layers, mathematical geometry, pattern, and materiality. In her work, Berman examines how people see and define themselves through the relationships with their clothes, belongings, and the spaces they occupy. The character in Sara Berman's work is inspired by the trope of the female Harlequin in her ascribed role of the Trickster Whore. Through this character, Berman explores space and the role of the feminine within it. I find her works relevant, powerful and evocative of the times we live in.
I first discovered her work at Kristin Hjellegjerde Gallery, where she has two solo shows coming up in 2023 and we will also be unveiling two new works especially created for Eye of the Collector in May 2023."
Jens-Peter Brask, curator, collector, and publisher,
on Nicholas Koshkosh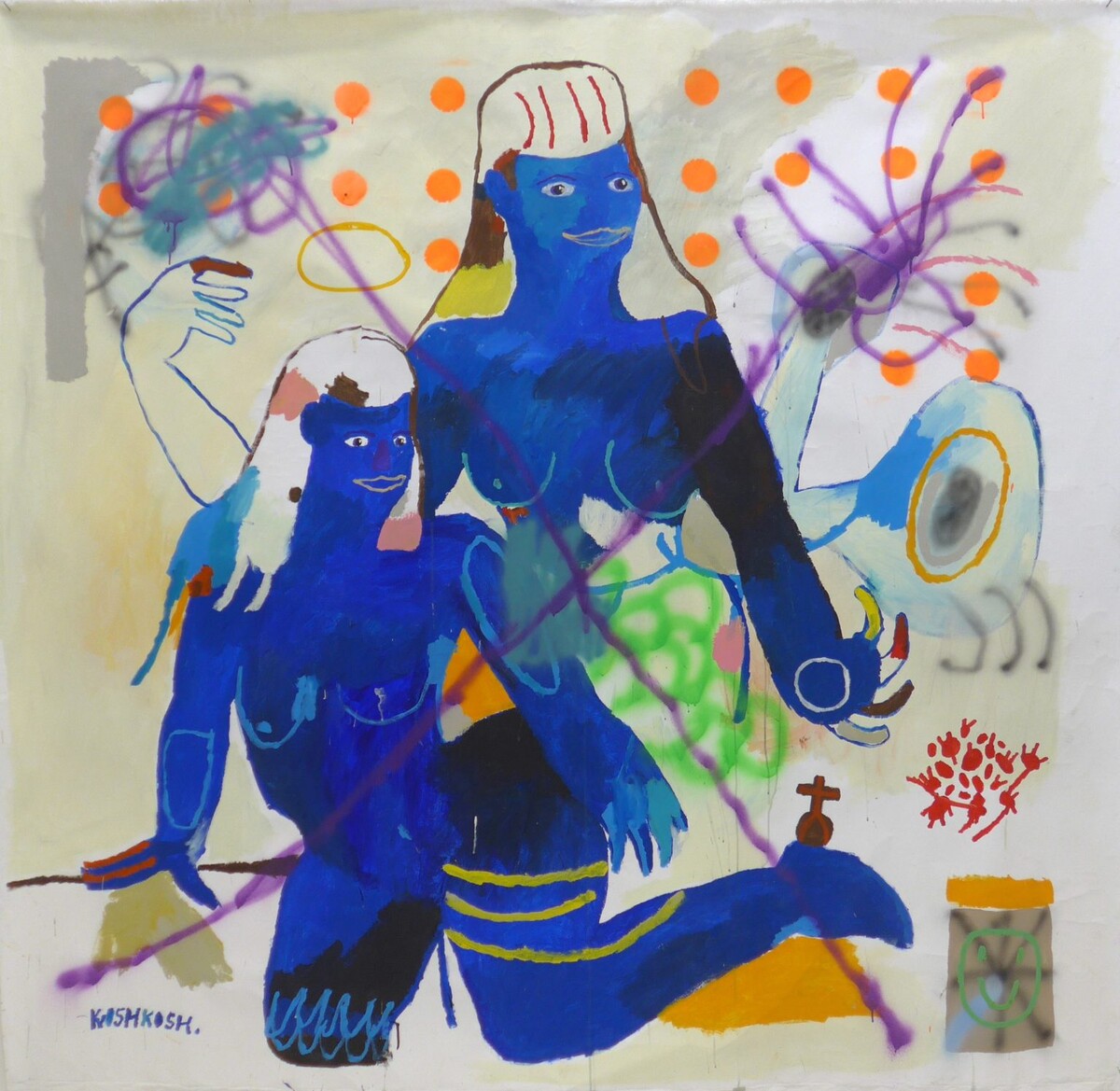 "The artist I predict will have an excellent 2023 is the talented contemporary Ukrainian artist Nicholas Koshkosh (b. 1995). Koshkosh lives and works in Kiev. In recent years, he has gained international recognition for his colorful, figurative, expressive paintings. Koshkosh has found his own unique expression and aesthetic language that spans a multitude of references to biblical narratives, mythical stories and—currently—interpretations of his first-hand experiences and feelings related to the ongoing war and invasion of his home country Ukraine. Old tales are combined with cultural signs from the Slavic regions, fairy tale references and contemporary pop culture elements. Koshkosh's works are often shaped by an underlying critical attitude toward ongoing political issues. I foresee a bright future for Koshkosh as an artist who artistically provides and creates a space for reflection and immersion in art."
Debi Wisch, producer of The Price of Everything and The Art of Making It,
on Michaela Yearwood-Dan
"I was at a show at the Scottsdale Museum of Contemporary Art over Thanksgiving featuring work by many of today's most headline grabbing artists and this was the painting that literally stopped me in my tracks because it is so drop-dead gorgeous, luscious, layered, seductive, and fresh. Then one of my most trusted, intrepid, influential art collector friends mentioned Michaela as someone that I need to know. I have been on a deep dive ever since. She is young, smart, talented and has a visual language that's unique—and the paintings are stunning."
Saara Pritchard, partner at Art Intelligence Global,
on Sylvia Sleigh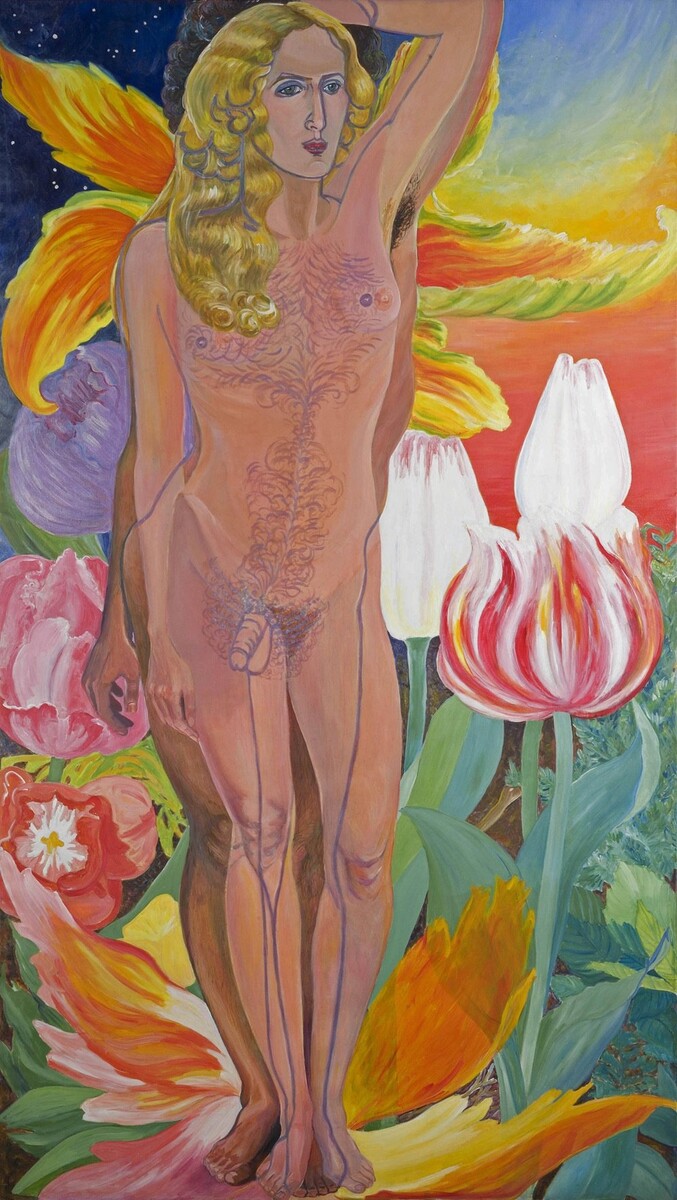 "As a figurative painter who came to prominence in New York in the 1960s and '70s, Sleigh is massively undervalued and under-appreciated by the broader collecting world while maintaining a cult figure status among art world cognoscenti. It's time for people to see her incredible work and learn of her important contributions to painting and the feminist art movement."
Aaron Cezar, director of the Delfina Foundation,
on Hera Büyüktaşcıyan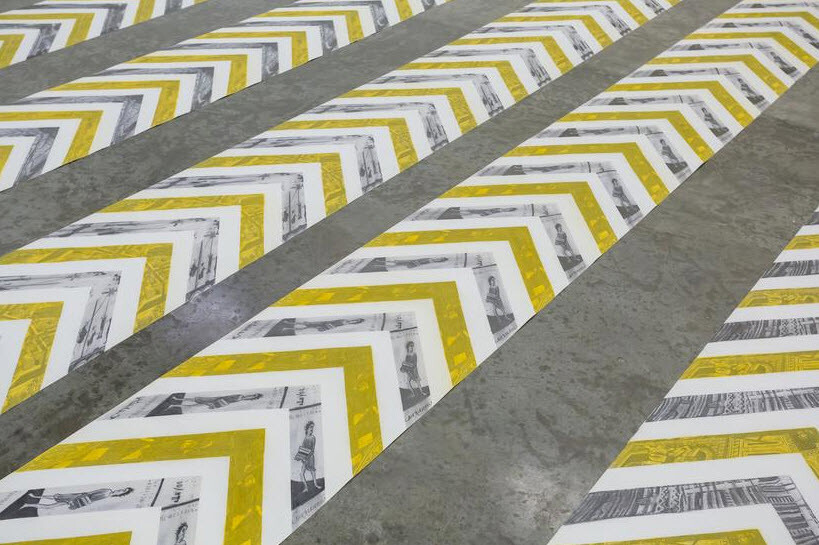 "Hera Büyüktaşcıyan has been steadily rising above career milestones, mostly recently with new commissions for the New Museum's Triennial and the 2022 Biennale of Sydney. Although her works have been acquired by Tate Modern and Centre Pompidou recently, 2023 will mark her first museum solo of new works in a yet-to-be-announced presentation. Watch this space."
---