New Works at Recology San Francisco
Art Nerd San Francisco / Sep 22, 2014 / by Sarah Dragovich / Go to Original
Every four months Recology San Francisco's artist-in-residence program introduces us to talented emerging and established Bay Area artists. Recology's most recent artists-in-residence, Samuel Levi Jones, Jeremy Rourke, and Shushan Tesfuzigta will be exhibiting the pieces they created from trash out of Recology's dump and recycling facilities.
The artists at Recology are only allowed to use materials they find at the dump site. The exhibit will feature the works that these three artists have created over the last four months.
Samuel Levi Jones collected and disassembled medical books and encyclopedias and reassembled the cover materials into grids that appear abstract and two-dimensional. Jeremy Rourke found thousands of photographs, magazines and vintage imagery at Recology's dump, which he stitched together to create stop-motion videos, and not with photoshop, but with techniques that were available at the residency. As an artist committed to responsible and sustainable industrial design and textile manufacture, Shushan Tesfuzigta found rebar and weaving materials to create chairs, stools and other furniture pieces that were inspired by her mother and grandmother, and global crafting.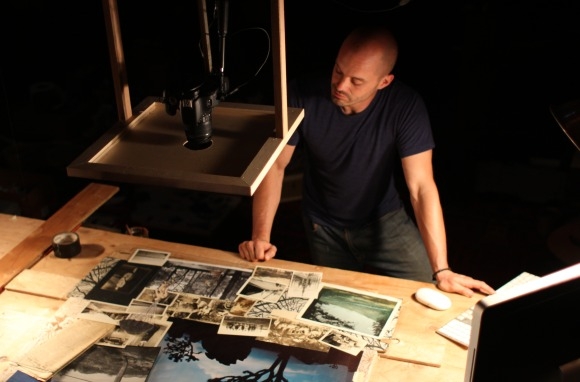 Although you can tour the Recology San Francisco studios and facilities on a regular basis, it is only at the end of each residency that you have the opportunity to meet the artists who have created the works. Don't miss this great opportunity to meet the artists!
Events:
Opening Receptions:
September 26: 5pm-9pm
September 27: 1pm-3pm
Additional Hours:
September 30: 5pm-7pm, artist led tour at 7pm
Where:
Recology San Francisco, Art Studio 503, Tunnel Avenue and Environmental Learning Center at 401 Tunnel Avenue, San Francisco, CA
---