EXPO CHICAGO 2016 Announces Roster for Special Projects Sectors
ARTnews Magazine / Aug 23, 2016 / by Nate Freeman / Go to Original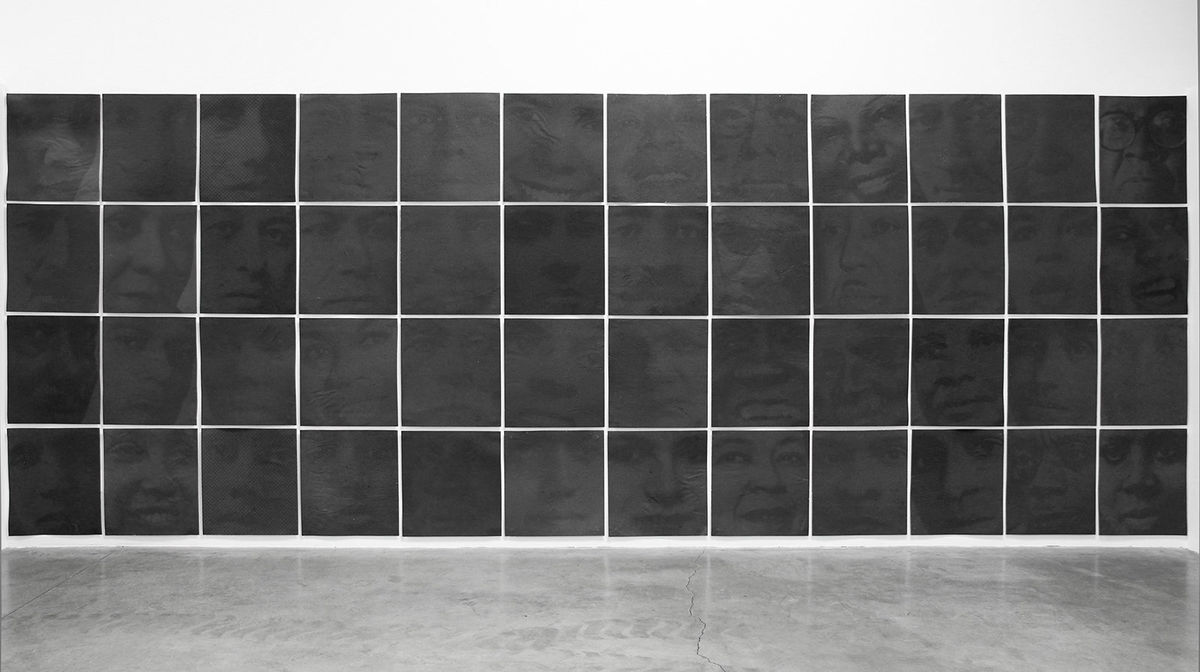 Expo Chicago, that city's annual contemporary art fair, announced the list of participants for its 2016 editions of In/Situ, In/Situ Outside, and Expo Projects. These sectors of the fair feature large-scale installations, and will be placed both at the fair and around Chicago. Expo Chicago opens September 22.
This year's slate of In/Situ programming—which is curated by Diana Nawi, an associate curator at the Pérez Art Museum Miami—is called "A Break in the Code," and draws its works from the 145 galleries selected to participate in Expo Chicago. The bulk of the work will be installed at the fair's main space at the Navy Pier's Festival Hall, often hanging from the ceiling.
" 'A Break in the Code' uncovers the underlying structures that order and shape the world around us," Nawi said in a press release. "This program examines and intervenes into the codes and forms used to demarcate our everyday life, by appropriating or interrupting common gestures and modes of communication, capitalizing on and redeploying systems of power and exchange, and imbuing quotidian experiences with the poetic."
In addition to In/Situ, there is also In/Situ Outside, which breaks out from the Navy Yard to scatter work all over the city. Nawi has selected works to display, and the fair has also teamed up with the City of Chicago to unleash "Override | A Billboard Project," which will place 28 digital billboards through the city. The press release called it an "unprecedented citywide public art initiative" for the Second City. Who's doing billboards? Alex Bag, Sanford Biggers, Rashid Johnson, Joyce Pensato, and Maurizio Cattelan's wacky Toiletpaper design firm, they're all doing billboards!
And then Expo Projects features large-scale works around the pier, selected by Expo Chicago. Plus: works that the Chicago Parks District have already placed around the city. Just a lot of projects going down in Chicago. Click the link for the full list.
Expo Projects:
Magdalena Abakanowicz | The Son of Gigant (2003), Marlborough
Kimathi Donkor | Gallery MOMO
Cody Hudson | Hold It Up to the Light (2016), ANDREW RAFACZ
Alfredo Jaar | Teach Us to Outgrow Madness (1995), Human Rights Watch in partnership with Rhona Hoffman Gallery
Samuel Levi Jones | 48 Portraits (Underexposed) (2012), PATRON
Anna Kunz | Warp (2016), McCormick Gallery
Atelier van Lieshout | Henri, Carl, and Mother Earth Constructivist (2015); and The Beginning of Everything (2016), GRIMM
Dana Lixenberg | Imperial Courts (2015), GRIMM
Matt Magee | Wall Grapheme 3 (2016), THE MISSION
Sandro Miller | American Bikers (1990–95), Catherine Edelman Gallery
Nnenna Okore | Onwa N'etilu Ora (2013–2015), Jenkins Johnson Gallery
Sabina Ott | because the mountains were so high (2016), Hyde Park Art Center and Aspect/Ratio Gallery
Ren Ri | Yuansu Series II, #6-58, #6-71, #6-74, #6-81, #6-83 (2014-2015), Courtesy the artist and Pearl Lam Galleries
Adam Parker Smith | Mr. Risky (2016), Courtesy of the artist and The Hole
Saya Woolfalk | Colour Mixing Machine 1-6 (2016), Daata Editions
---