The Guthman Gift of 50
Oct 17, 2017 / by Michael Darling / Museum of Contemporary Art Chicago, Members' Magazine, Fall 2017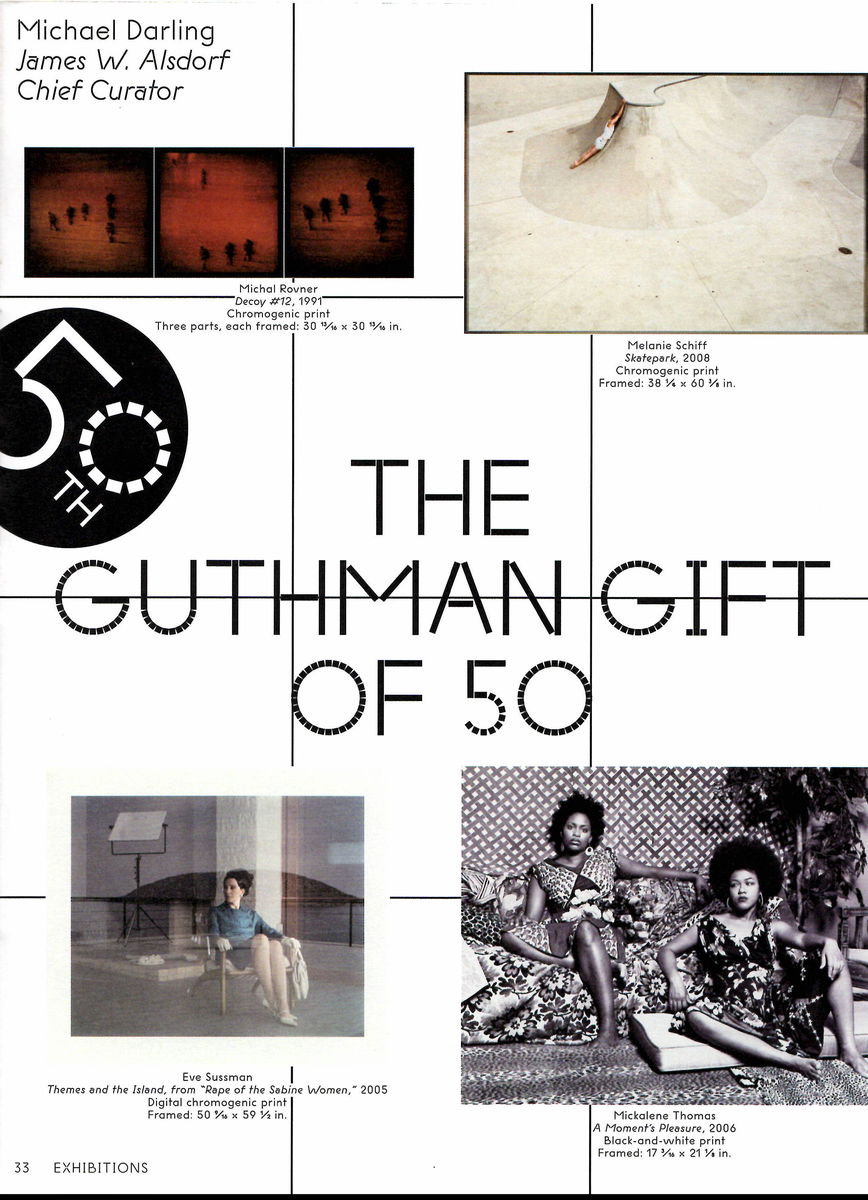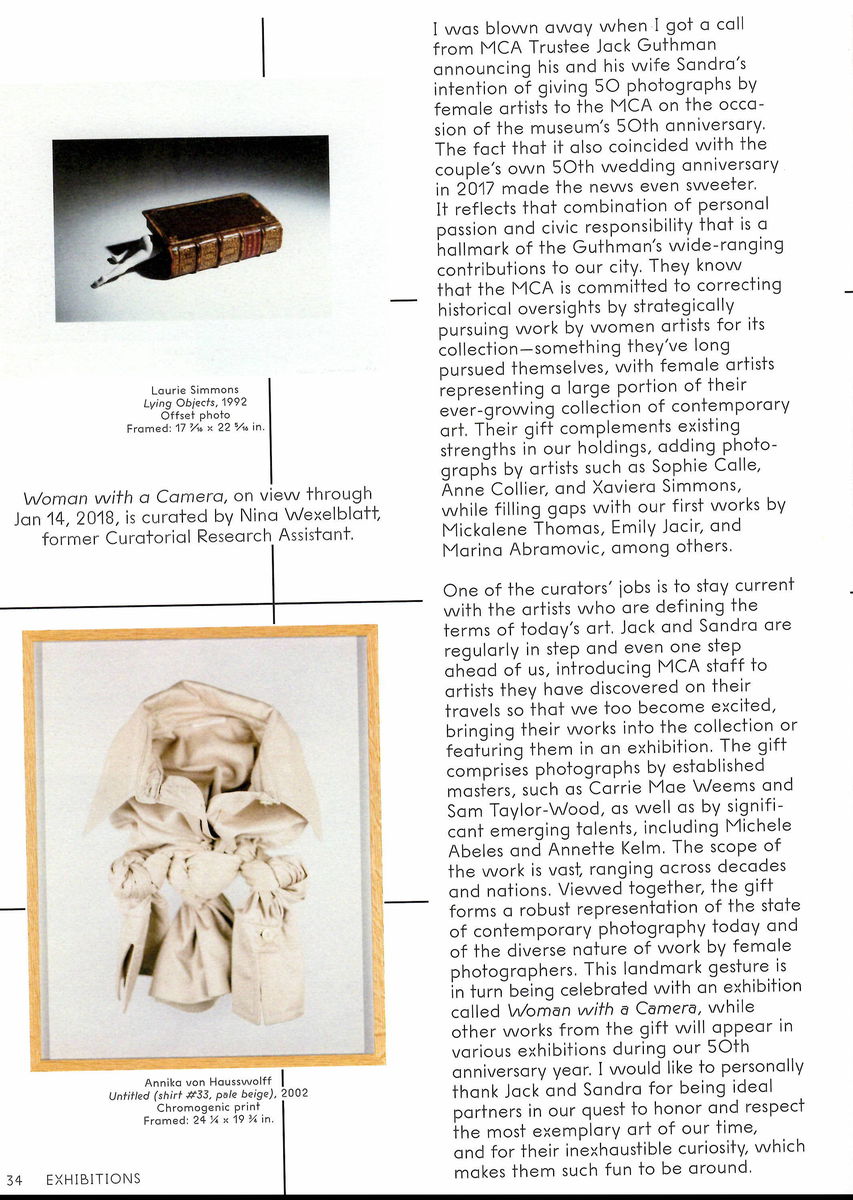 I was blown away when I got a call from MCA Trustee Jack Guthman announcing his and his wife Sandra's intention of giving 50 photographs by female artists to the MCA on the occasion of the museum's 50th anniversary. The fact that it also coincided with the couple's own 50th wedding anniversary in 2017 made the news even sweeter. It reflects that combination of personal passion and civic responsibility that is a hallmark of the Guthman's wide-ranging contributions to our city. They know that the MCA is committed to correcting historical oversights by strategically pursuing work by women artist for its collection - something they've long pursued themselves, with female artists representing a large portion of their ever-growing collection of contemporary art. Their gift complements existing strengths in our holdings, adding photographs by artists such as Sophie Calle, Anne Collier, and Xaviera Simmons, while filing gaps with our first works by Mickalene Thomas, Emily Jacir, and Marina Abramovic, among others.
One of the curator's jobs is to stay current with artists who are defining the terms of today's art. Jack and Sandra are regularly in step and even one step ahead of us, introducing MCA staff to artists they have discovered on their travels so that we too become excited, bringing their works into the collection or featuring them in an exhibition. The gift comprises photographs by established masters, such as Carrie Mare Weens and Sam Taylor-Wood, as well as significant emerging talents, including Michele Abeles and Annette Kelm. The scope of the work is vast, ranging across decades and nations, Viewed together, the gift forms a robust representation of the state of contemporary photography today and of the diverse nature of of work by female photographers. This landmark gesture is in turn being celebrated with an exhibition called,
Woman with a Camera,
while other works from the gift will appear in various exhibitions during our 50th anniversary year. I would like to personally thank Jack and Sandra for being ideal partners in our quest to honor and respect some of the most exemplary art of our time, and for their inexhaustable curiosity, which makes them such fun to be around.