What to See in N.Y.C. Galleries Right Now
The New York Times / Mar 9, 2022 / by John Vincler / Go to Original
Want to see new art this weekend? Start in Greenwich Village with Abby Lloyd's monumental Raggedy Ann doll. Then head to Brooklyn to check out videos and photographs of Jerry Hunt's outré performances. And in TriBeCa, don't miss Mika Horibuchi's serene yet unsettling watercolors.
Newly Reviewed
TRIBECA
Mika Horibuchi
Through March 26. Bortolami Gallery, 55 Walker, Manhattan. 212-727-2050;
bortolamigallery.com.
Several years ago, an 82-year-old grandmother in Japan took up watercolors, producing a series that included landscapes with cherry blossoms and a portrait of her cat. These are the identical subjects of the technical wonders in the exhibition "Watercolors," but they are not by this grandmother, nor are they watercolors at all.
Instead, the oil paintings here are made by the Chicago-based Mika Horibuchi in her New York solo debut. After gifting her grandmother a set of paints, she received in return point-and-shoot camera prints, mailed from Hiroshima Prefecture, documenting her grandmother's progress. Inspired by this exchange, Horibuchi began painting facsimiles of these photos.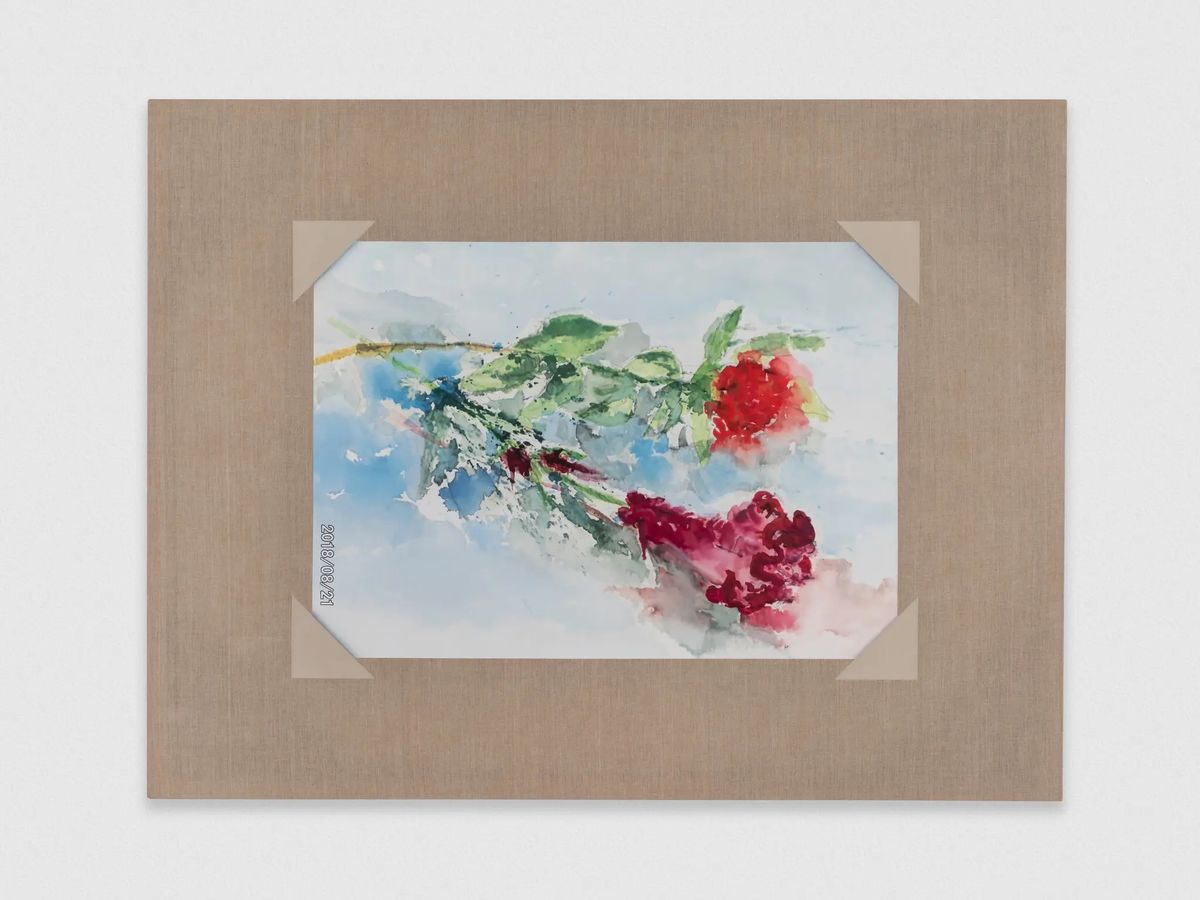 The painting "Watercolor of a Carnation and Velvet Flower Stem" looked somehow more real when I looked at it on my phone immediately after photographing it, as if the screen tamed the painting's dynamic strangeness, rendering it simply into a pretty picture of a pair of flowers. Horibuchi overlays the sensory experience of the flat gloss of a drugstore photo print with the organic wash of watercolor on paper to create something vividly new: a painting that is at once a scaled-up reproduction of its source image and also a philosophical reflection on perception. The paintings are weirder cousins of Vija Celmins's meditative copies of both stones in painted bronze and photographs of open water made in erased graphite pencil. Horibuchi's virtuoso paintings examine the amateur and monumentalize the ephemeral and the tender without any sentimentality. —JOHN VINCLER
Excerpt from "What to See in N.Y.C. Galleries Right Now"
---