Open Structure
Gallerieswest / Jan 12, 2023 / by Lindsay Inglis / Go to Original
Breath and rhythm shed light on social and political structures.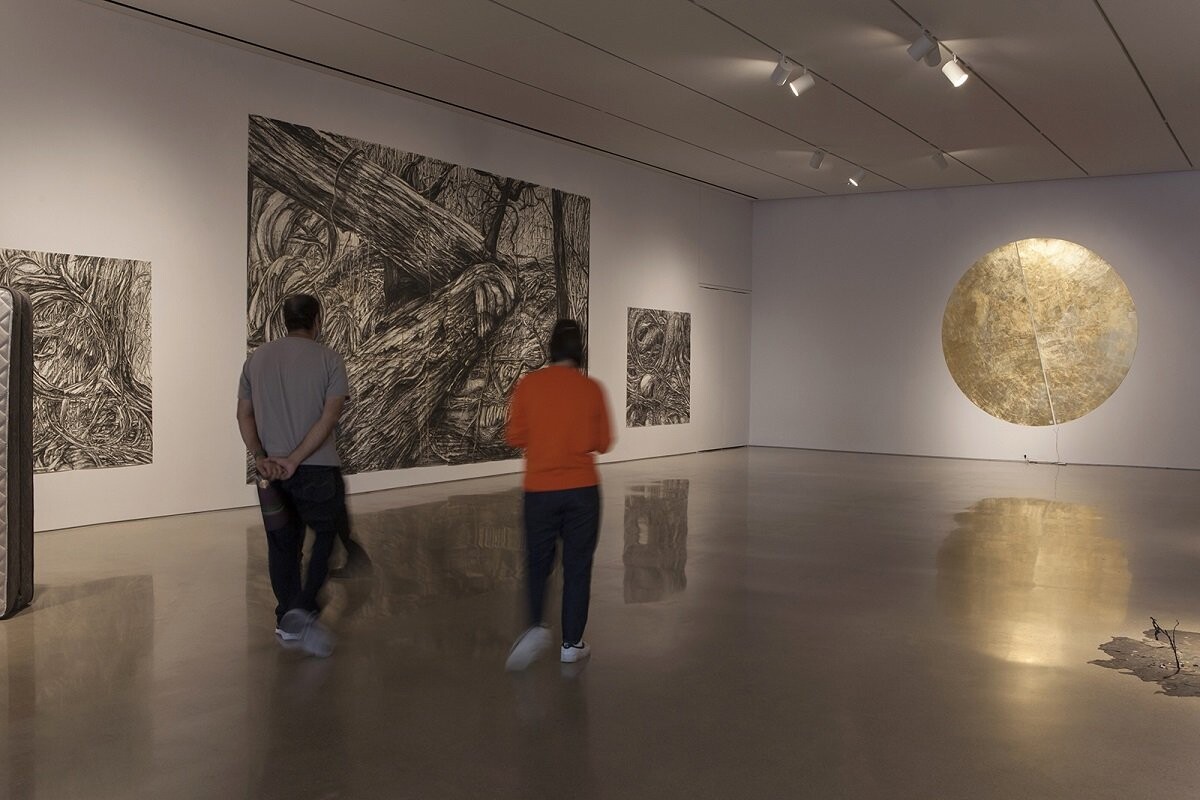 In 2016, American poet Nathaniel Mackey gave a lecture titled
Breath and Precarity
, where he said: "When breath becomes an object of attention, no longer unremarked on, no longer taken for granted, no longer an uninspected given, anxiety is also in the air."
His comments, made in the context of avant-garde poetry and music from the mid-20th century, have gained poignancy during the pandemic, amid mask mandates and protests sparked by the 2020 police killing of George Floyd, whose final words, "I can't breathe," became a slogan for the Black Lives Matter movement.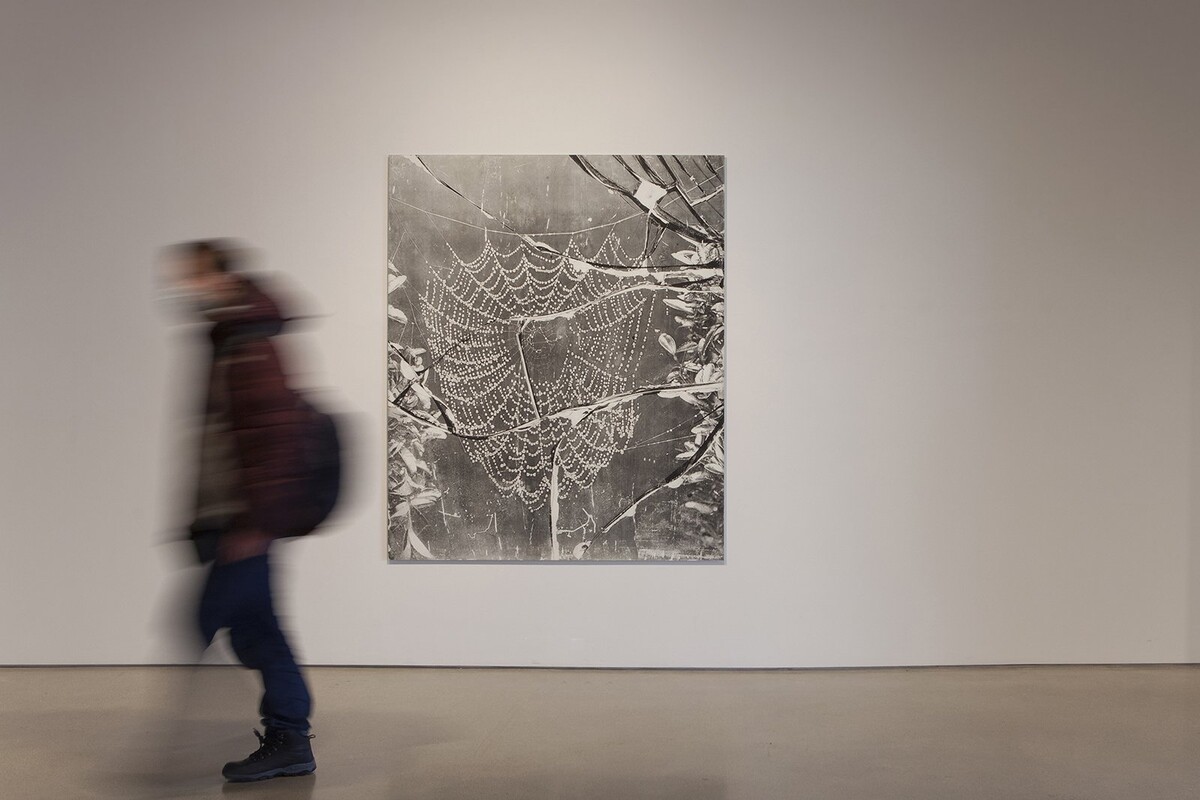 Inspired by Mackey's lecture, Grace Deveney, an associate curator at the Art Institute of Chicago, began researching breath and rhythm. Eventually, she organized Open Structure, on view until Jan. 28, at the University of Manitoba's School of Art Gallery, where she participated in the inaugural visiting curator program.
The show's title refers to harmonies comprising a wide range of notes and reflects different rhythmical approaches by artists who use touch and sound, many them inspired by experimental Black music.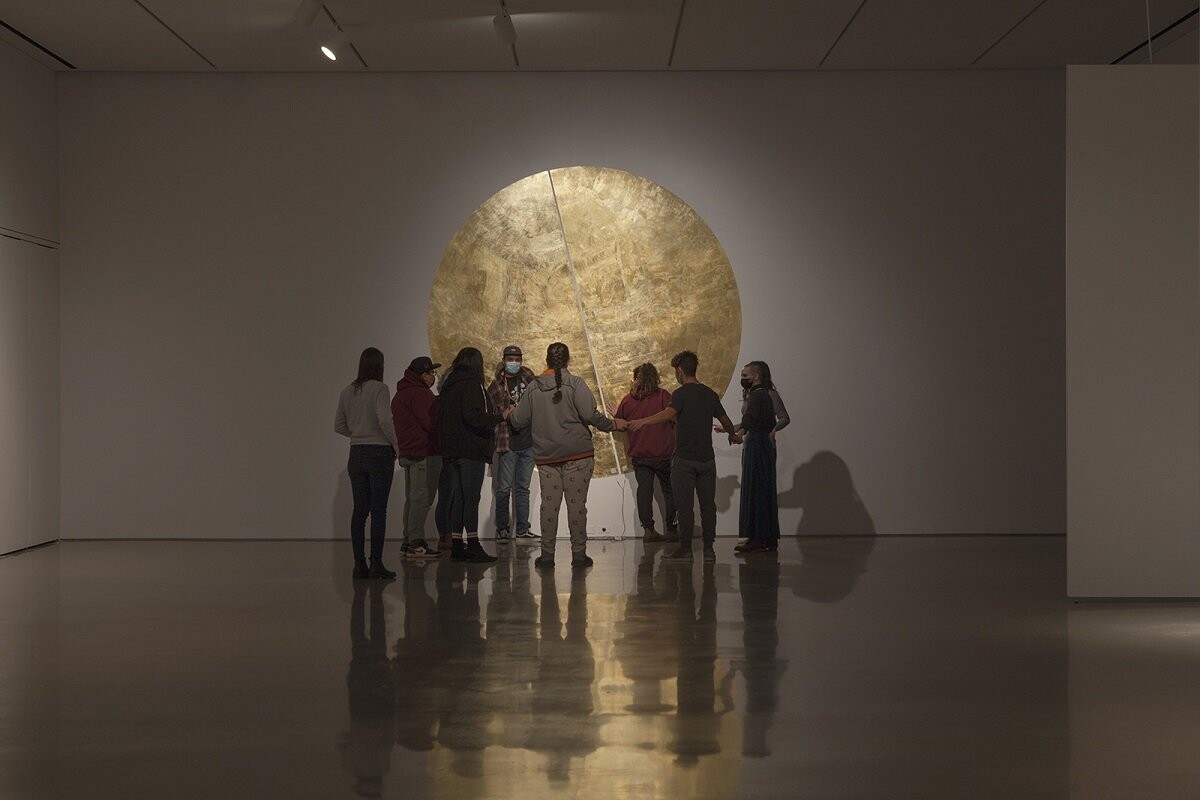 A gold circle beaming from the far wall not only draws viewers into the gallery, but also pulls them together. American artist Whit Forrester's The Electric Universe Theory uses gold, a natural conductor, to create an electrical current. Viewers are invited to touch both halves of the circle, and in so doing complete the circuit. Participants feel a tingling sensation in their fingers, something several people can experience together by touching the circle and one another.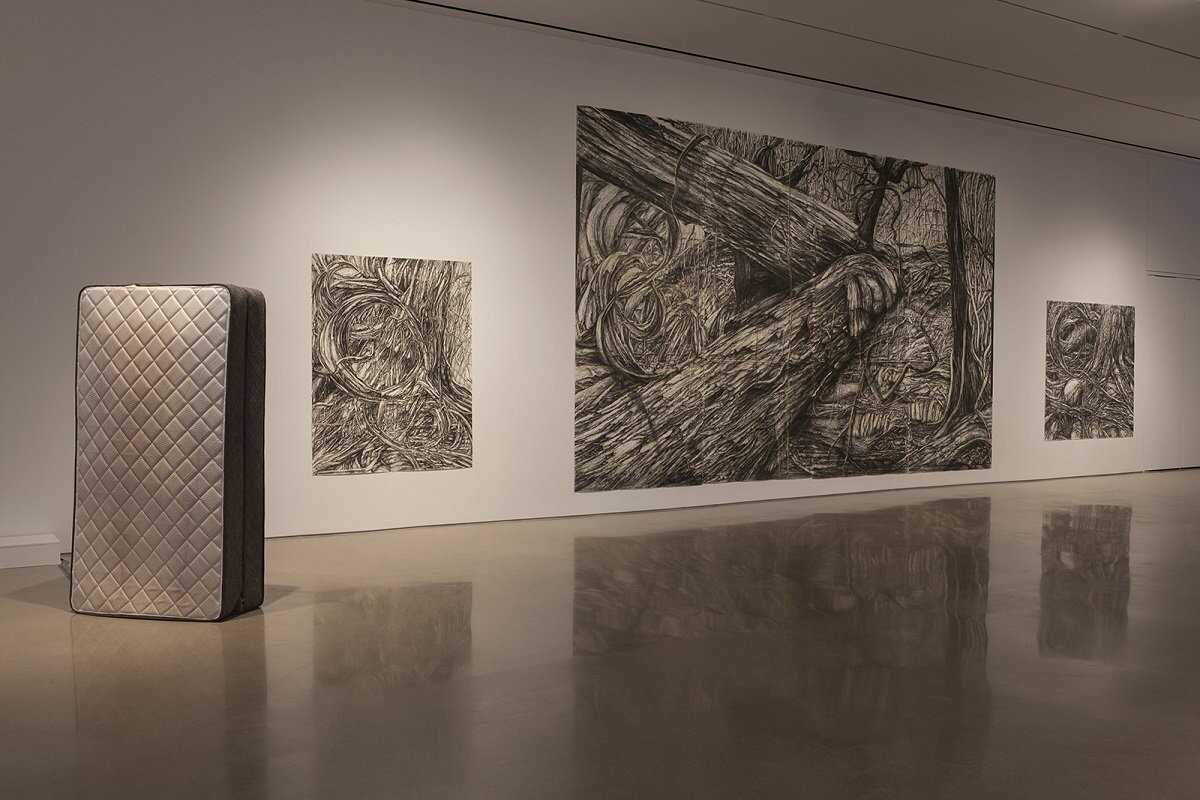 Hidden rhythms in nature are a recurring theme. New Orleans artist Ron Bechet's three large-scale charcoal drawings portray the tangible connections of intertwining roots and branches. While it's hard to see where one root ends and another begins, they work together to support trees which in turn provide the oxygen we need to breathe. The titles of these works – Only Change is Dependable, Fragile and Transformation – remind us that the societal structures around us are not stagnant and evolve continually.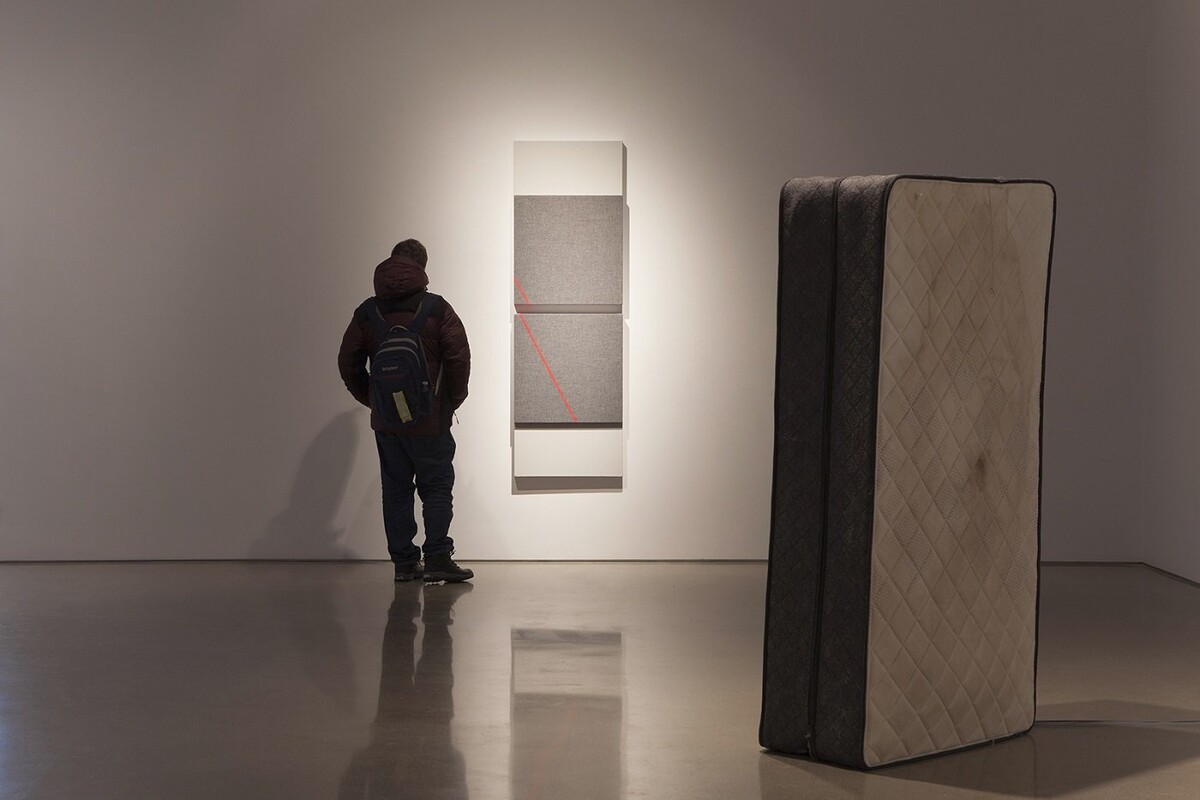 Chicago-based Derrick Woods-Morrow's How do we memorialize an event that is still ongoing? is comprised of two used mattresses equipped with a subwoofer. They stand upright, back-to-back, emitting a pulse into the gallery. While mattresses are designed to support and comfort the body, these ones cannot. As the pulse from the used and discarded mattresses permeates the space, viewers are left to wonder about the bodies they once cradled.
Open Structure
's strength is that it questions the social and political structures that have led to the current moment. But it also creates sensory experiences that encourage viewers to become acutely aware of their bodies and focus on the rhythms of their breath.
---