Brittany Nelson Showing Beautiful Pieces--Created With A Little Help From Chemistry--At Art Miami Via David Klein Gallery
Nov 27, 2013 / Manapare.us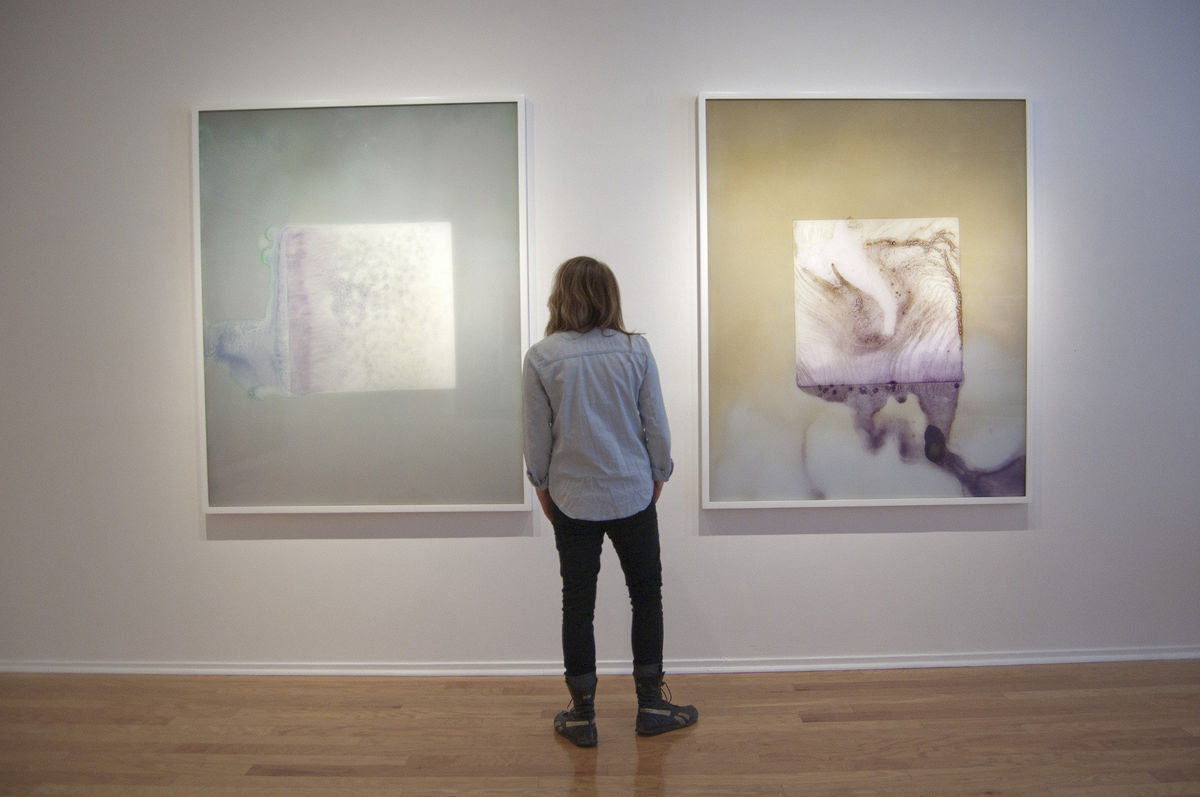 Brittany Nelson, an artist originally from Great Falls, Montana, often uses non-traditional methods and materials in her work. Of course, there is a long tradition of using non-traditional materials in art so perhaps she IS being traditional. She will be showing her work via David Klein Gallery at Art Miami 2013 December 3-8 in Booth A-5.
Nelson's work begins in the dark room and has, at its roots, experimentation with the chemistry of photography.
"The work is initially created with analog materials in the darkroom. I've been experimented for several years with a chemistry combination that oxidizes the silver in black and white darkroom papers" says Nelson. "It was initially used in the late 19th century as a reversal process for film negatives. I've been cataloguing all the variables capable in this technique over several hundred experiments/prints."
She is interested in the notion that in order to create these images she has to destroy the function and most costly component of the material—the silver.
"Particularly since silver is at its highest cost and the photographic material is becoming more costly and precious. The original prints are toxic, and constantly shift in color and appearance. I scan them at very high resolutions and the finished piece is a large-scale chromogenic print," she says. "This functions to leave behind the nostalgia of the darkroom by putting the pieces into a tableau photographic dialogue, and also the shift in scale to allow the viewer to examine and experience the material as not previously seen before. "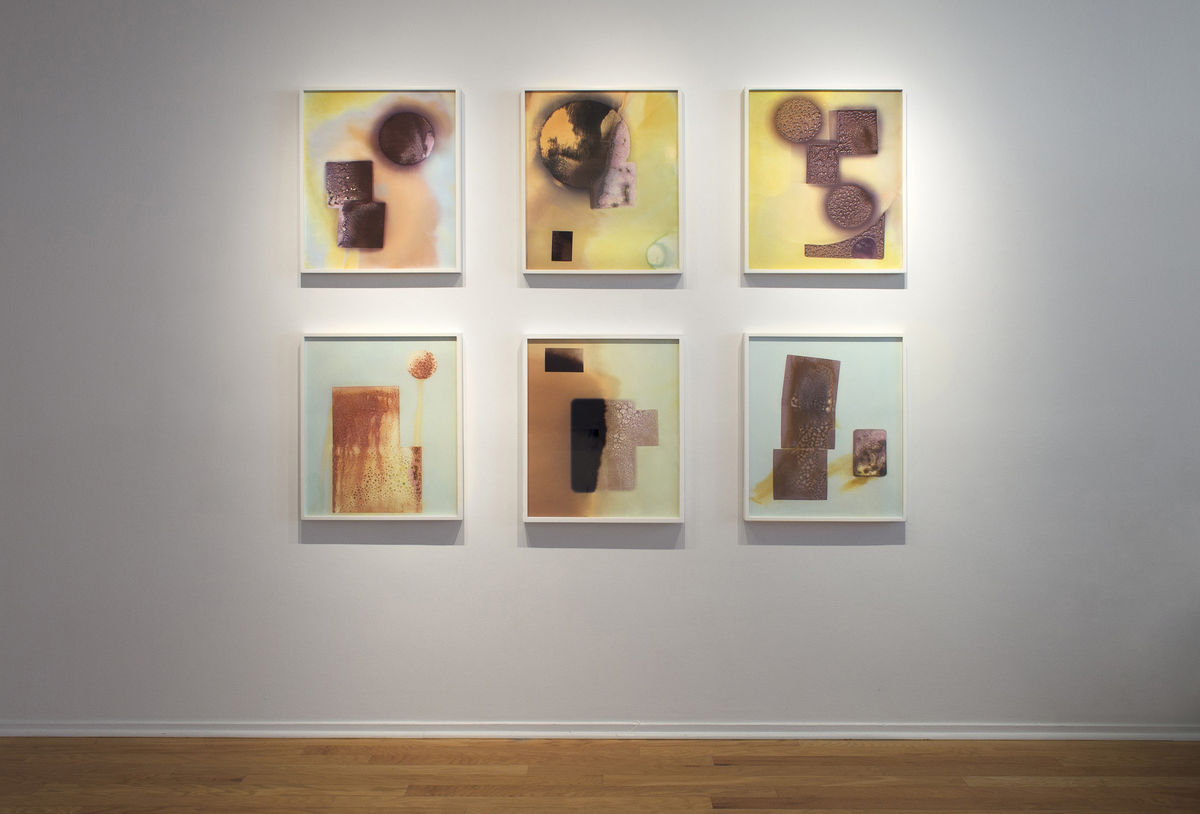 Nelson is interested in creating a "formal" experience for the viewer. She wants them to stand in front of her pieces and have a visceral reaction to the relationship between body, form, color and texture.
"And by doing this with purely photographic processes and material. I'm also a fan of the idea of mystery in a piece, that the viewer is not sure what it is they are looking or how it was made," she says. "The only clue is that the tag lists it as a c-print, placing into photography but they are no longer looking into an image space captured by the camera but instead examining the surface of the material."
Over time Nelson has removed representational images from her work ("representational images" are things; a person, a chair anything you might see in the real world). She also stopped taking photographs.
" (I) instead focused on finding any integrity the material in experimental or alternative photography possess on their own. Paired with imagery, they've fallen into a point of crisis where they've become no more than an analog Photoshop filter," she says. "I find the history and possibility of alternative process amazing, but find it odd that the capabilities have never been fully explored outside of their traditional use. I'm very interested in the idea of misusing materials but also removing the romanticism and nostalgia surrounding them and replacing it with very calculated chemistry experiments."
When asked about her "artistic future" Nelson makes you want to share a studio with her (well, except for the "toxic chemical" part).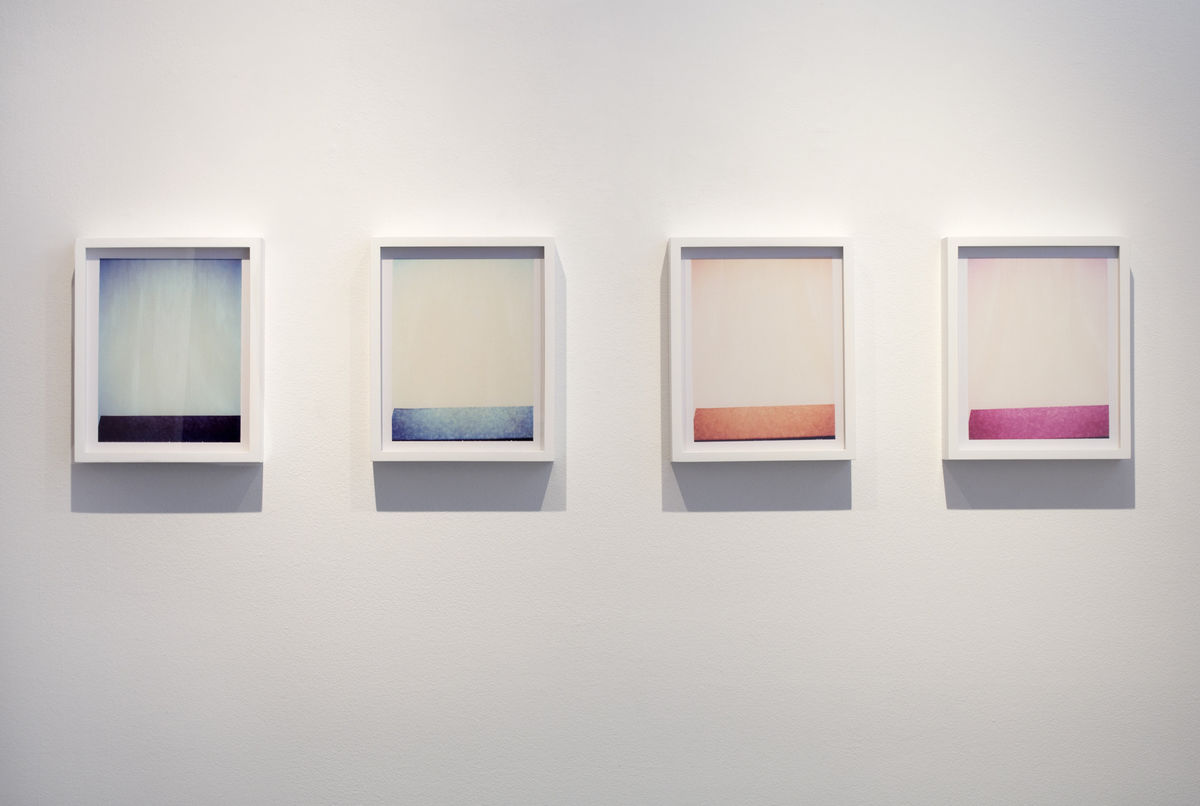 "My immediate artistic future involves a Dickie's jump suit, a full face respirator, some toxic chemistry and a one- person dance party in my lab. Slightly more long term plans include several large pieces exhibited at Art Miami with David Klein Gallery (Detroit)," says Nelson. "And also the showing of a large 6x6 ft image during Frieze New York this May. I'm currently still working on the long term experiments re-purposing and destroying analog based materials as well as many side projects that are still in development stages. Extended long term plans are always the same: don't die and make as much work as possible."
Nelson was in Miami with David Klein Gallery last year as well and found it to be a rewarding experience.
"Art Week is crazy. As an artist I think it is invaluable to be able to see so much work, from so many well established galleries around the world all in one spot. It's overwhelming, but I love overwhelming," says Nelson. "It's an exhausting assault on the senses. From a non artist perspective Miami goes all out on this event. There are amazing free concerts, events and parties everywhere. It's thrilling how much the city embraces the art community."