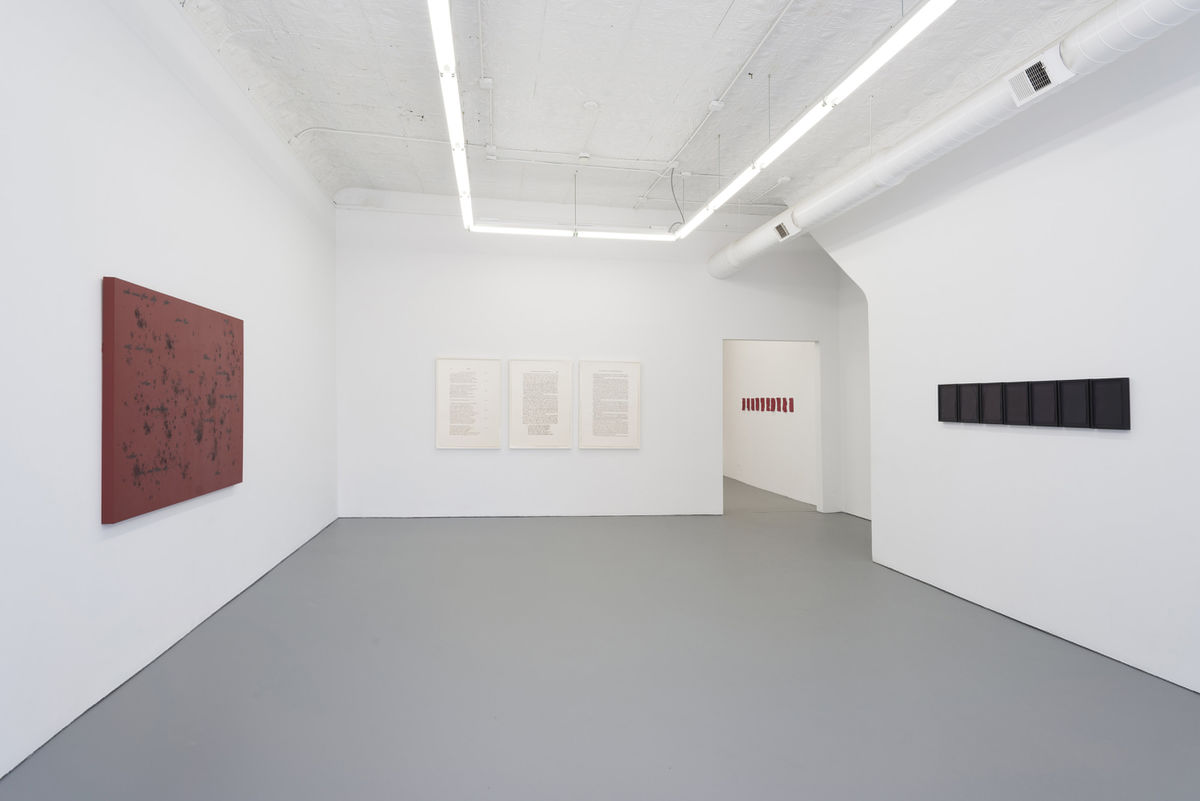 BETHANY COLLINS

Undersong
September 15 – October 28, 2018
Opening Reception:
September 15th, 5-8PM
PATRON is proud to announce our second solo exhibition with Chicago based artist Bethany Collins titled "
Undersong
". The exhibition will open on September 15th, with an opening reception for the artist from 5 to 8PM, and will continue through October 27, 2018.
…tell the old story for modern times. Find the beginning.
These are the closing words of the first stanza in Homer's epic poem of
The Odyssey
. The beginning here is an invitation to revisit a past; the story begins by calling for its own retelling.
The Odyssey
serves as an allegory for Bethany Collins'
Undersong
, a story of longing for home and the journey that takes one back to a land at once known as our own, yet no longer recognized - a trope for the currentAmerican sociopolitical landscape. Collins' practice is an exploration of language and its interaction with race and identity. Language for all it's strength as a vehicle of connection, is a tool that is frail and bound to fail, assuming a role that can only attempt to capture the essence of meaning. This fractured platform serves as a foundation for the exploration of the unnerving possibility of multiple meanings, dual perceptions, and limitlessness in the universality of human experience across different identities.
Undersong
is a journey through this ubiquitous human condition, focusing on a shared connection we all have towards a place we call home.
Undersong
presents a reconsideration of the America we know and felt we knew—a land we long to call our home which feels intimately familiar, yet estranged.
Ӭ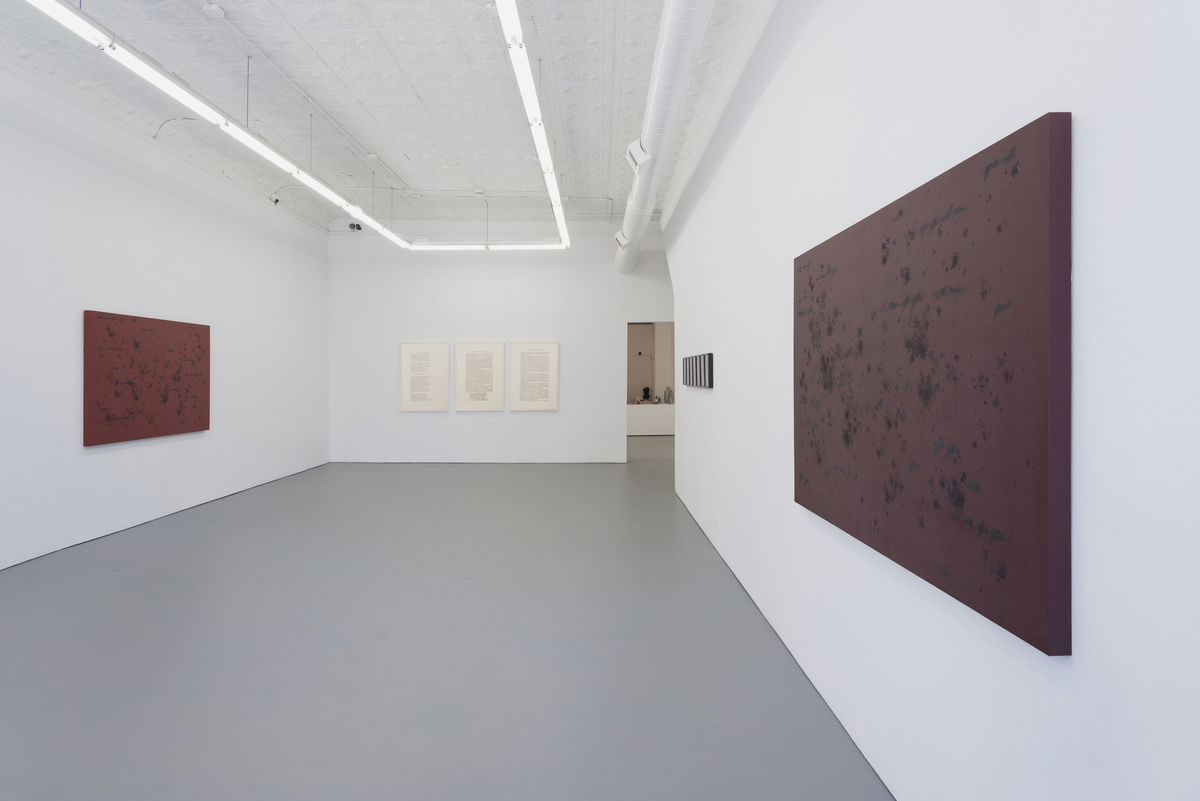 Undersong
is a chorus of three texts, excerpts from different translations of Homer's
The Odyssey
, classified ads placed by former slaves searching for their loved ones, and American patriotic hymns. The blind embossed groupings titled
Do you know them?(1898)
and
Help me to find my people
are collections of classified ads published between the years of 1881 and 1898 by African-Americans separated from family members by war, slavery and emancipation. The ads—which were placed in six different newspapers shortly before the end of the Civil War until the 1920s—read as love letters from an individual to those loved ones they no longer know. The text within these ads is short; constructed from information that consists of memories, a name, their loved ones' former owners, where they once lived.The stories are presented in groupings, illustrating a collective shared experience by different individuals. The repeated phrases "Do you know them?" and "help me to find my people" were adopted time and time again by different people looking to find the family they once knew.
Ӭ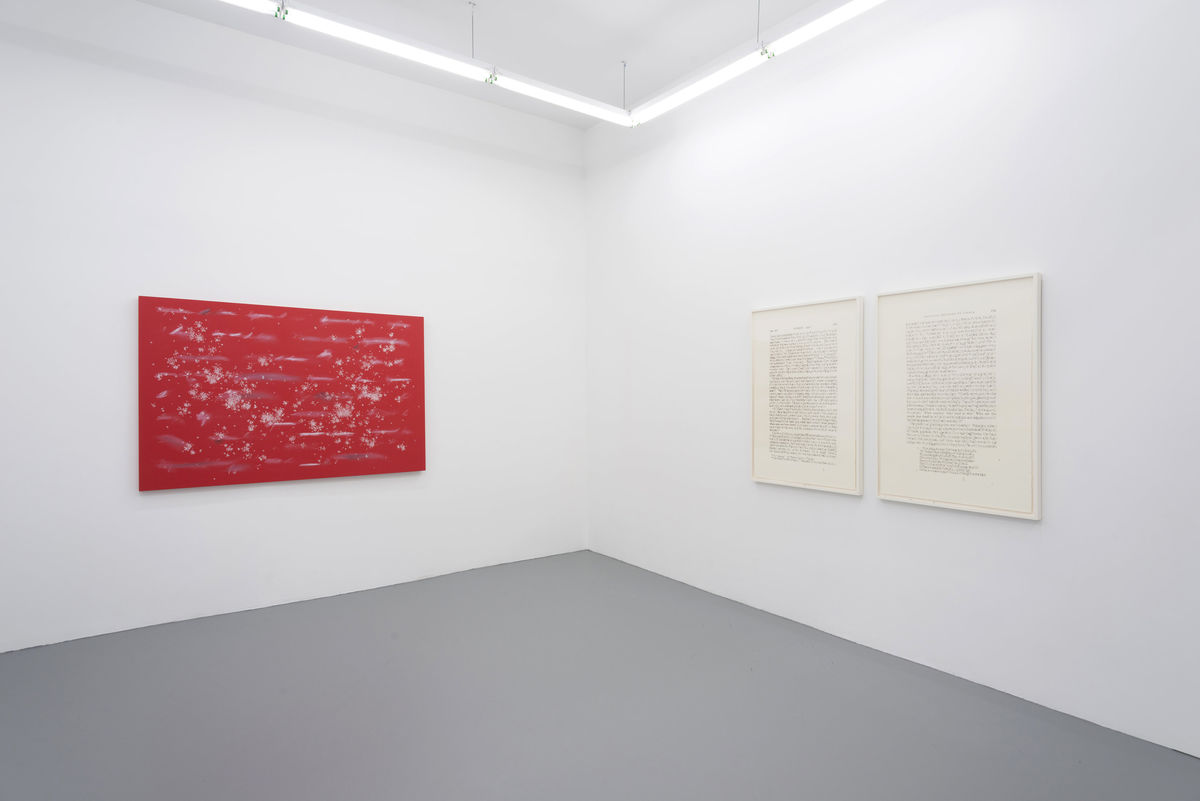 In Book 13 of
The Odyssey
, Odysseus on a journey home, finally returns to his former land; only to find that he no longer recognizes the place he so desperately longed for. Three works grouped into diptychs and a triptych engage in dialogue with the pages in which we find Odysseus attempting to make sense of this "new" place. Each panel focuses on one page excerpted from three different translations of
The Odyssey
. The works are drawn out in graphite then erased and obstructed using Pink Pearl erasers and her own thumb and saliva. What is left are moments of focus, the essence of a passage and a comparison of the multitude of voices whom have attempted to translate the same story. The groupings showcase how this narrative has been adapted by different individuals, changing the tone and delivery yet holding onto its original meaning.
Ӭ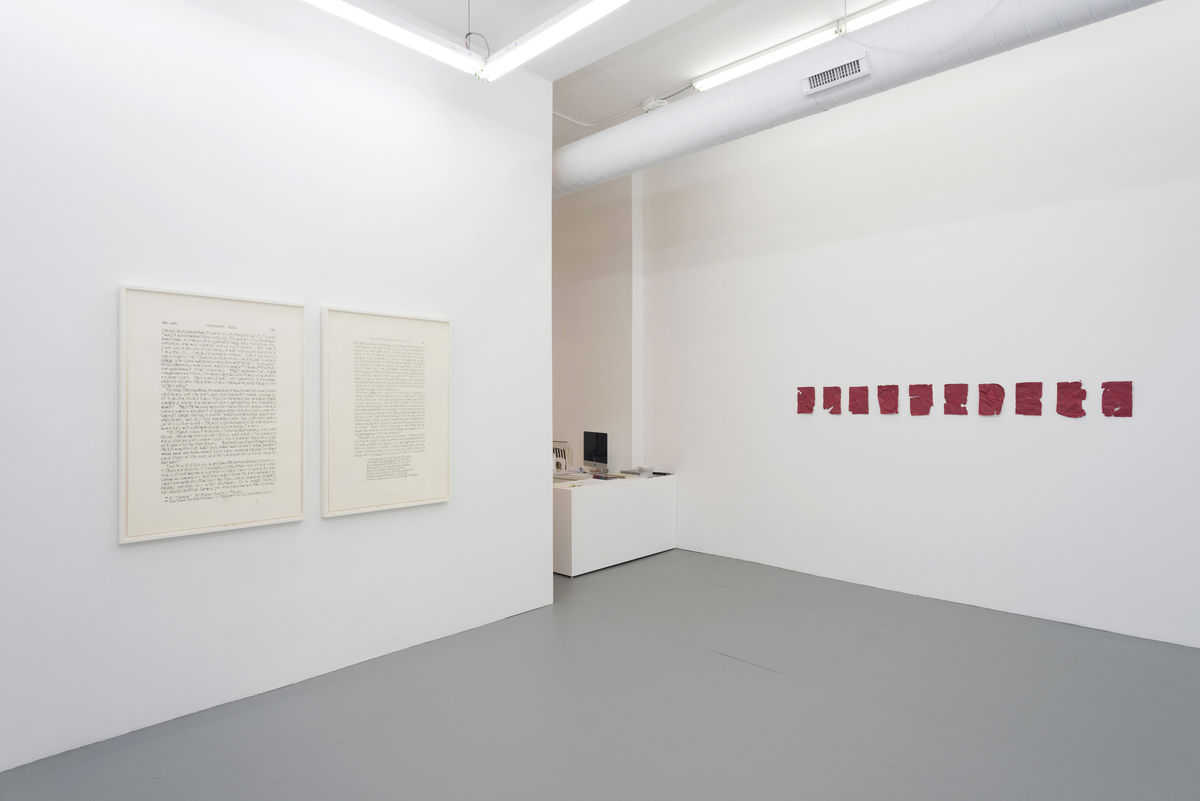 Three panel works in shades of red present a continuation of Collins'Noise series. The obsessively re-written text within each work stems from the lyrics of three American patriotic hymns:
My Country 'Tis of Thee
,
You're A Grand Old Flag
and
America the Beautiful
. The chosen lyric focused on within each song is a moment where the hymn refers to love and is written out one letter at a time in chalk. Language becomes illegible and in its abstracted cluster across the surface of the panel, embodies a form of "noise" that reconsiders the meaning of the original lyric, song and national identity. The intention of a patriotic song is to unify the group, a nation. The songs are sung collectively and empower a sense of pride, a sense of patriotic love. In undoing the text, Collins deconstructs its meaning, questioning this patriotic connection. The letters flow into one another and the subsequent message is that of reflective silence."¨
This collective oral sharing of language and message is evident in the histories of all three texts; the first format of Homer's poem of nostos was passed down orally. "Lost Friends" ads were subsequently read aloud in church services to reach a broader audience, and patriotic hymns achieve national unity only through their collective voice. Their unified voice in
Undersong
presents a reconsidered narrative, one of retrospection and redefinition on our own American land.


The Chicago Tribune
Oct 2, 2018