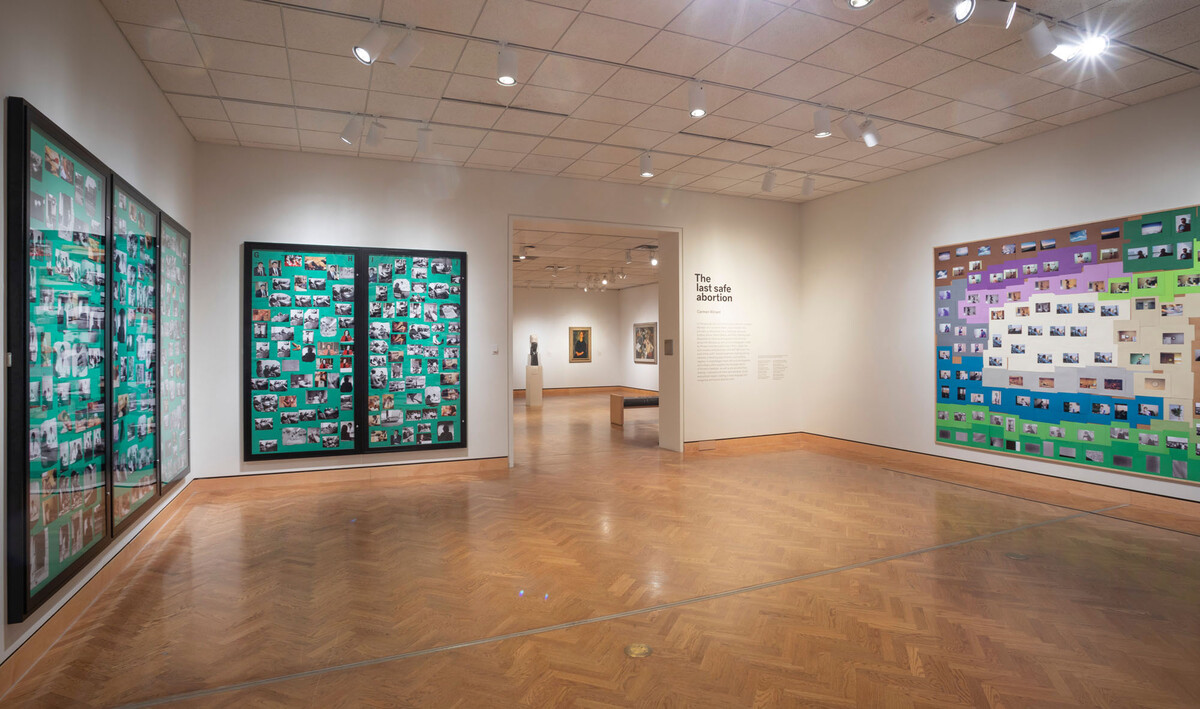 "The last safe abortion" will highlight the work of health clinics and abortion providers that serve women and other birthing people in Minnesota, Iowa, Nebraska, and Ohio. Created by artist Carmen Winant, the installation draws on photographs and public materials from select university archives, local historical societies, and from the clinics themselves–alongside photographs created by Winant herself–to represent the everyday reproductive health services provided by physicians and staff members, such as preventative care and cancer screenings. In particular, the installation focuses on what staff often refer to as "the work of the work": the routine duties of answering phones, holding training sessions, scheduling appointments, and managing the logistics with patients and providers. The installation will be on view August 5 through December 31, 2023.
"Winant's artistic practices are deeply collaborative, grounded in her respect for the people who work in and rely upon the professional spaces represented within the show," said Casey Riley, Chair of Global Contemporary Art and Curator of Photography and New Media at Mia. "The new installation at Mia challenges any exceptional or sensational descriptions of such spaces, underscoring the normality of the work that happens within them, including abortions. The everyday activities depicted throughout the installation provide necessary contrast to their vast individual, social, and political impact in a society in which people are prevented from having regular access to reproductive healthcare. The result is the creation of a new visual language that attends to abortion work."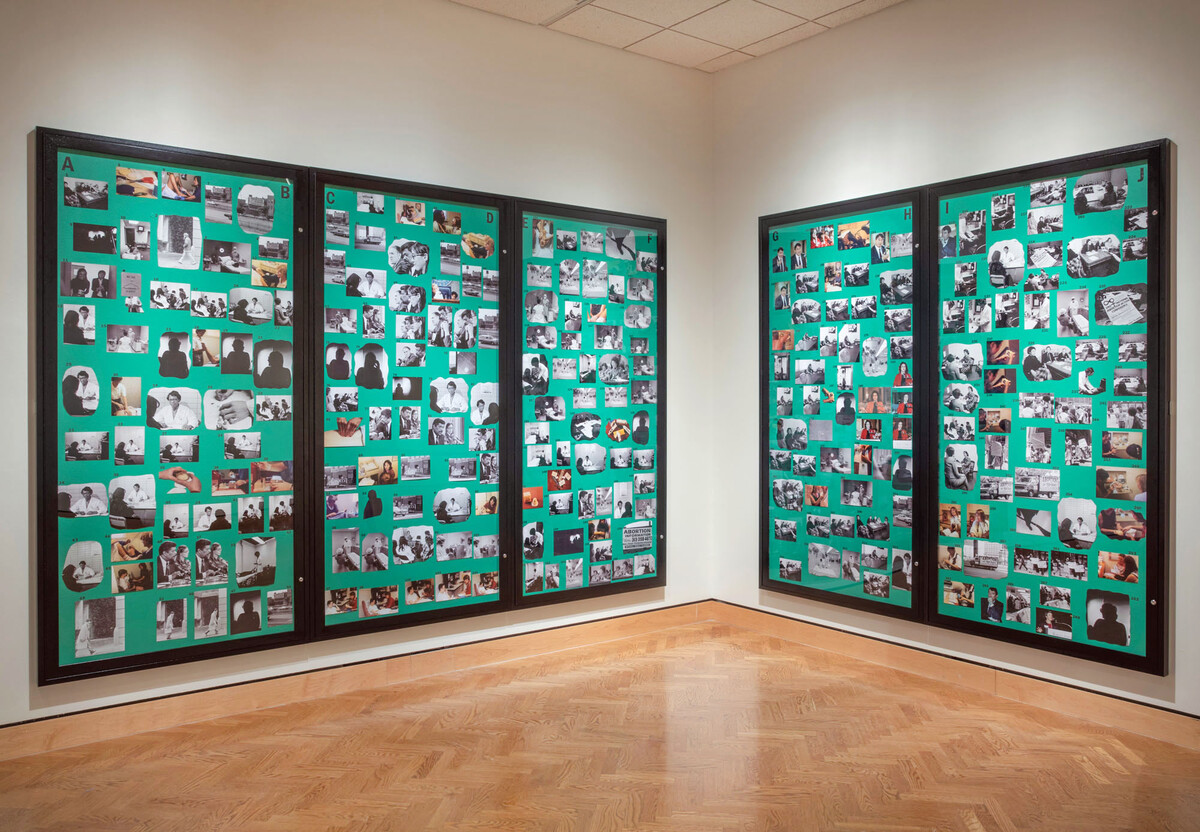 At Mia, Winant's "The last safe abortion" builds on her practice of creating large-scale assemblages from smaller source materials, supported here by ordinary office supplies. At the far end of the gallery will be a floor to ceiling, imperfectly gridded set of thousands of photographic prints the size of commercial snapshots. This largest collage will be visible from the entrance to the show and flanked by two walls bearing similar material. On one of these adjoining walls, similarly snapshot-sized photographs made by Winant will be arranged upon a corkboard, while the opposite wall will feature monumental, enclosed display cases—oversized versions of what viewers would find in a medical office, school, or library—with additional photographs and archival materials. In each presentation, the artist normalizes the process of providing essential reproductive healthcare to women and others who require it, and reminding visitors that such experiences should be routine.
"We know that reproductive rights have been whittled away for decades, and long preceding the recent Dobbs decision," said Winant. "Creating a stigma around this procedure, which one in four women in this country receive, has been a deliberate tool in that attack; this is not a secret. For years I have wanted to develop a project that contends with the normalcy of these healthcare services – that counteracts a narrative of shame or sensationalism – by offering up a multitude of images that demonstrate its ordinary processes and procedures. This installation is indebted to the people who do this work, for sharing their photographic material (reaching back decades) with me, but also for opening their doors to allow me to photograph in those same spaces."
Over the last three years, Winant has conducted research and gathered materials for this installation, as well as taking her own photographs. The following organizations have supported this project by sharing photographic and archival materials: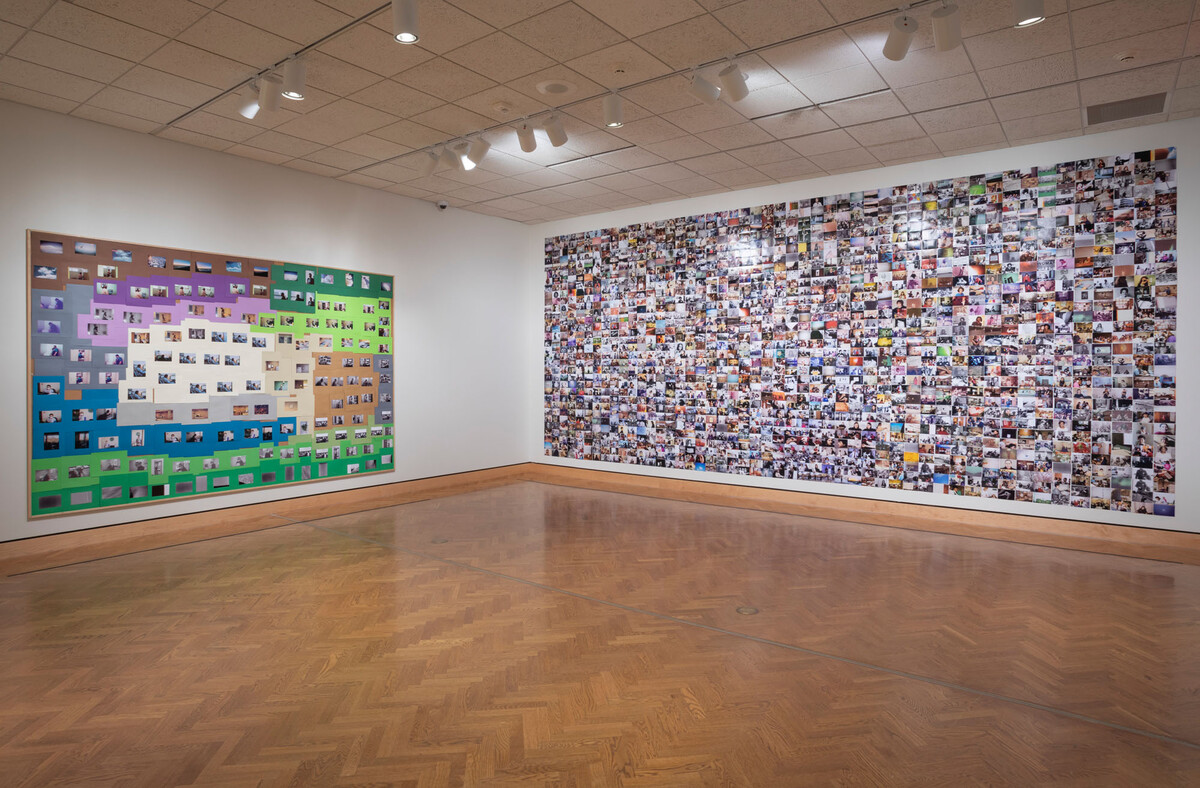 Chicago Sun-Times collection, Chicago History Museum
Preterm, Cleveland, OH
Social Welfare History Archives, University of Minnesota Libraries
Emma Goldman Clinic, Iowa City, IA
Iowa Women's Archive, University of Iowa
Whole Women's Health, Bloomington, MN
Special Collections, Cleveland State University
Whole Women's Health, South Bend, IN
Western Reserve Historical Society, Cleveland, OH
Planned Parenthood, North Central States
Red River Clinic, Stanton, KY
Red River Clinic, Fargo, ND

The Art Newspaper
Aug 11, 2023